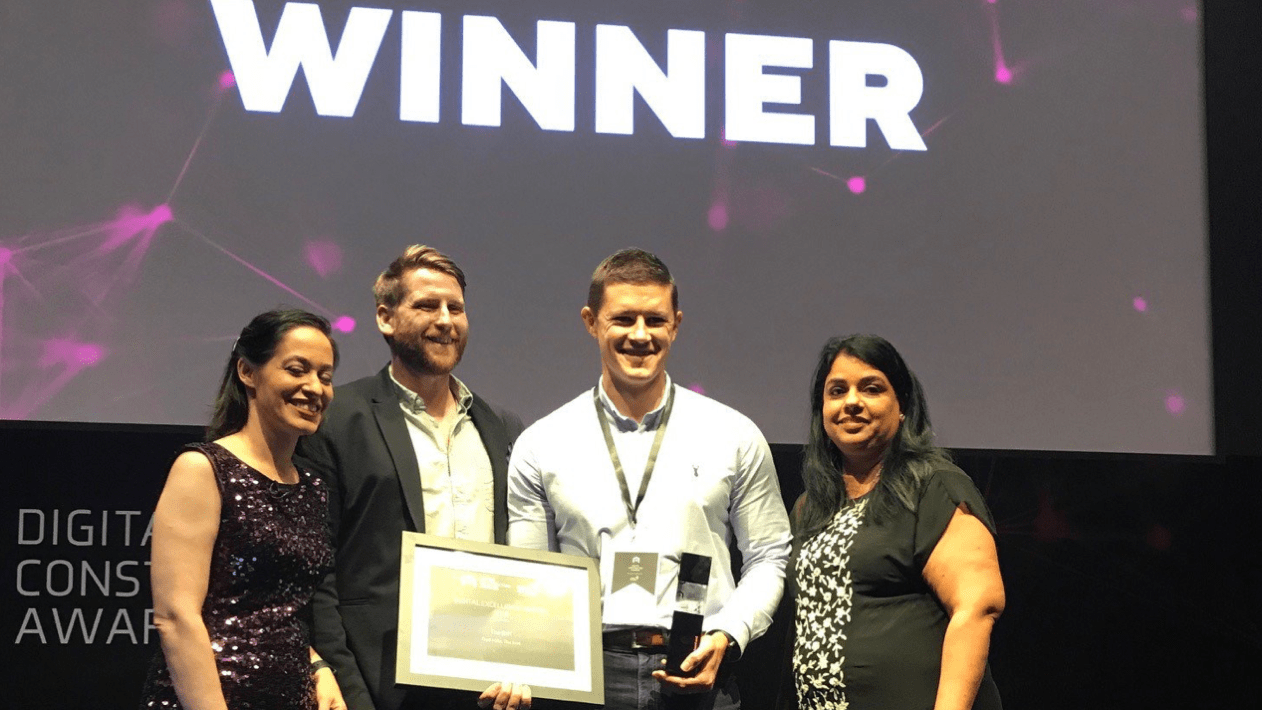 PRESS RELEASE | 18 October 2018
The B1M's Fred Mills recognised for outstanding contribution to digital construction
The B1M's co-founder Fred Mills has been recognised for his outstanding contribution to digital construction in the United Kingdom (UK) at the inaugural Digital Construction Awards.

Held in London's Crystal on 17 October 2018, the awards formed part of Digital Construction Week; a major two-day construction technology show at the ExCel Arena.
With over 40 companies nominated across 7 categories, the final award for 'Digital Excellence' was to recognise an individual who has made an outstanding contribution to the advancement of digital construction in the UK and who is seen to have had "the most impact on the wider built environment".
This award was chosen by the judging panel and was not open to public entry or nomination.
Commenting on Mills' win, Digital Construction Week's co-founder Ollie Hughes said:
"Everyone that we speak to has the highest respect for Fred and admiration for the videos that he and his team produces. It is no overstatement to say that his work has inspired millions of people; changing the perception of our sector and making a significant, lasting impact. I cannot think of a more deserving winner".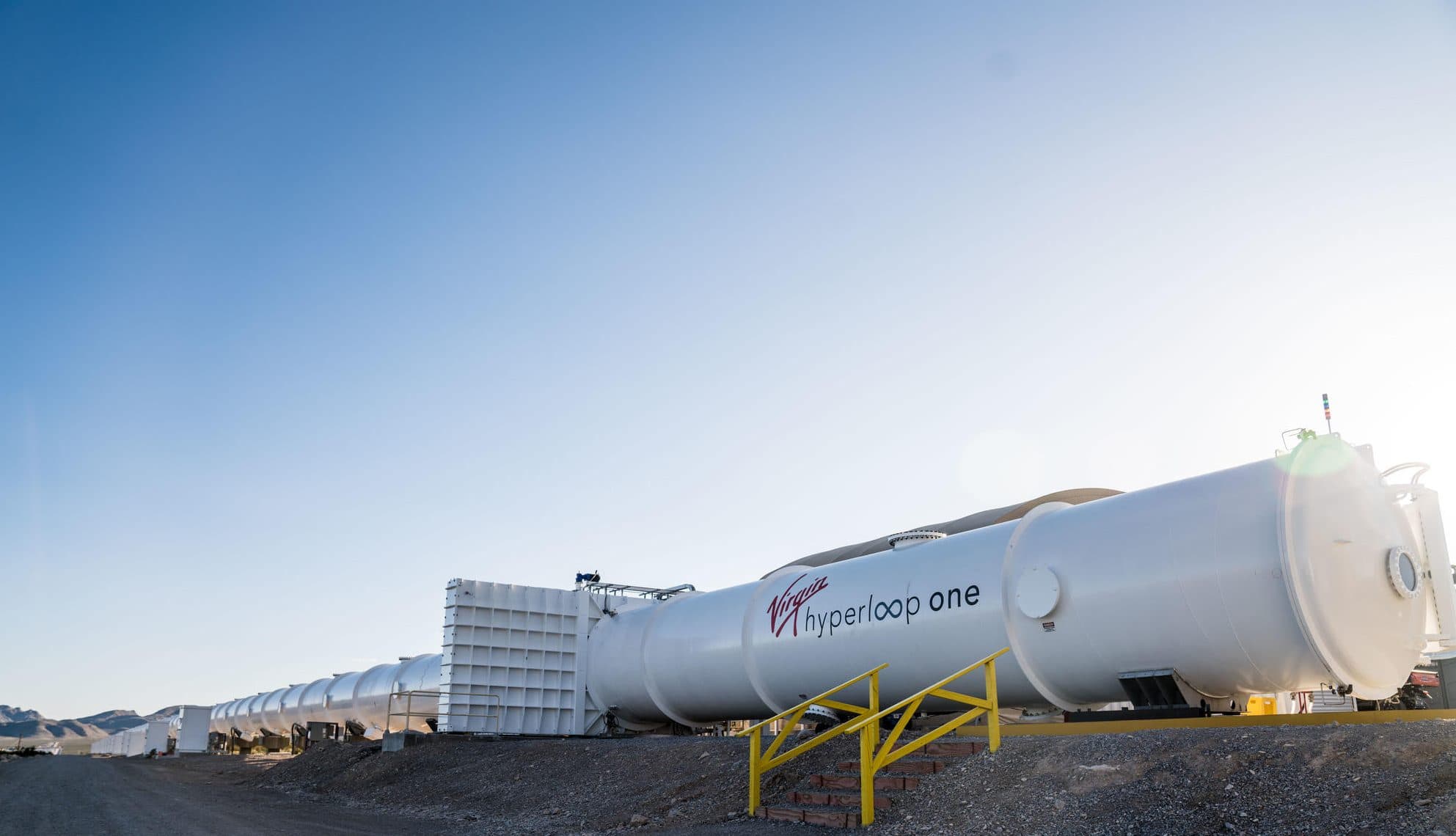 Above: The B1M's feature on hyperloop is now the leading hyperloop video worldwide (image courtesy of Virgin Hyperloop One).
The award caps an extraordinary 12 months for The B1M platform. The publisher has grown its viewership to over 5 million people each month, launched a dedicated technology site, tripled the size of its team, expanded its offices and forged relationships with major brands.
The B1M is now ranked in the top 43,000 YouTube channels globally – from over 505,000,000 accounts – and was hand-picked by YouTube as a "Creator on the Rise" out of all channels worldwide.
In July, The B1M became the first built environment channel to receive YouTube's Silver Creator Award.
The platform's success can be attributed to its agenda-setting content that continues to inspire viewers in their millions.
Highlights in the last year have included Hyperloop Explained – which amassed over 1.2M views and is now the world's leading video on hyperloop; The Construction Robots are Coming – which explored the rise of robotics; Building on Mars – which was screened by NASA; Building a Skyscraper with 4D VR – an exclusive feature on London's 22 Bishopsgate; 3 Construction Jobs That Don't Exist (Yet) – which challenged concerns around the rise of technology, and; Norway's $47BN Coastal Highway, which amassed over 2.4M views within six days of release.
In September, the publisher partnered with Volvo to live stream the unveiling of their latest concept construction vehicles in Berlin.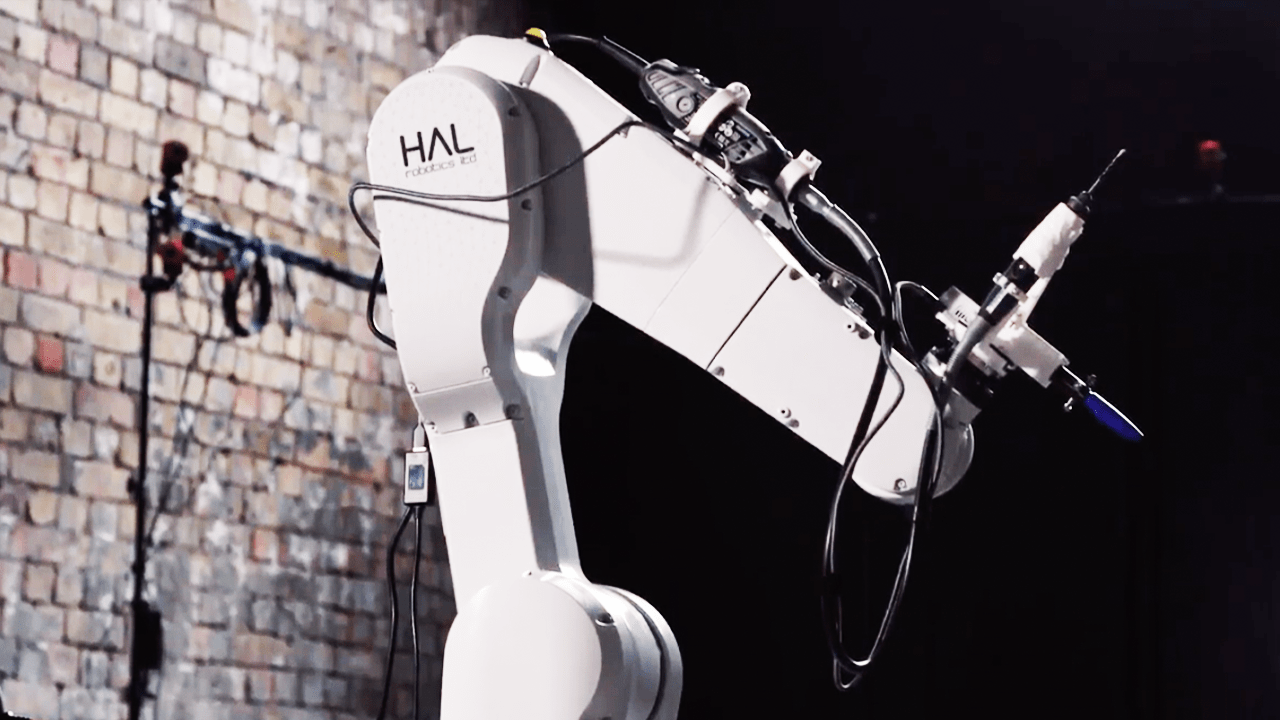 Above: "The Construction Robots are Coming" documentary explored the rise of robotics in the industry (image courtesy of HAL Robotics).
The success of The B1M highlights a growing preference for video amongst online audiences. Cisco now project that video traffic will be 82% of all consumer internet traffic by 2021; a 73% increase from its 2016 position.

Commenting on his win and the recent success of The B1M, Mills said:
"I am genuinely shocked and humbled to win this award. To be recognised in this way is incredible and testament to the hard work that the entire team have invested.
"I am immensely proud of what we have achieved and of the impact that our content is having on so many people's lives. Our reach and influence go far beyond that of a conventional publisher, and our mission takes us beyond the conventional preconceptions of what publishing should be. We are proud to be championing this remarkable industry, changing perceptions amongst millions of people. We love construction – it's time the whole world loved it too".
Above: You can learn about The B1M's mission and passion for the industry in this goosebump-inducing two minute video.
Comments
---