ASIA
Hong Kong to Macau Bridge-Tunnel Nears Completion
Youtube Views

97,754

VIDEO VIEWS
THE HYBRID bridge and tunnel crossing between Hong Kong and Macau is nearing completion, and is expected to open to vehicles later this year, as can be seen in this video.

Construction first began back in 2009, with the crossing originally slated to open in 2016.
However, the project was delayed by more than a year due to environmental concerns over its impact on dolphin population near the Hong Kong side.

Above: The state of building works in June 2014, showing the entrance to the tunnel on a man-made island (image courtesy of James Wong).
Similar to the Øresund crossing between Denmark and Sweden, the project comprises a viaduct with a series of longer spans, as well as a tunnel.
The "Hong Kong-Zhuhai-Macau Bridge" includes a main section of 14.2 miles (22.9 km) with three cable-stayed spans that have a maximum of 1,510 feet (480 metres).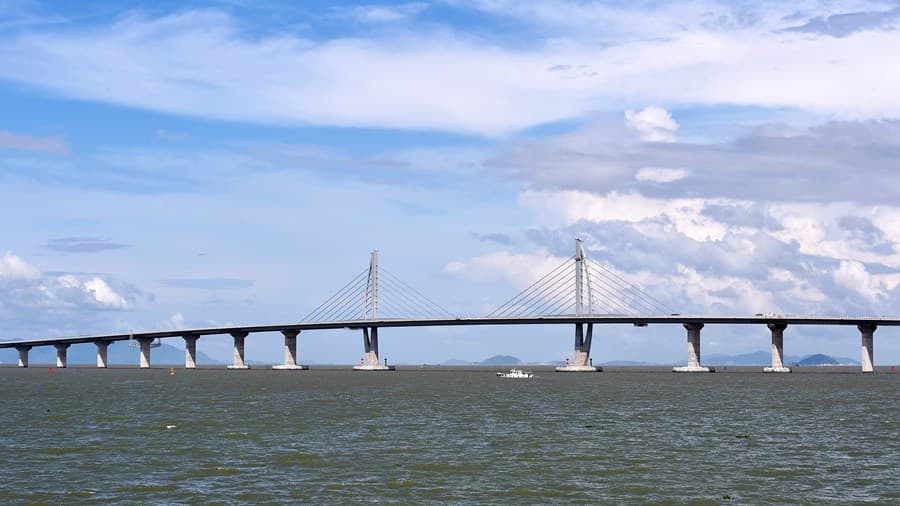 Above: Larger, cable-stayed spans allow for passage of certain vessels (image courtesy of Xinhua).
The undersea tunnel section, which sees the link route submerge through a man-man island, measures 4.2 miles (6.7 km) long. This portion of the crossing was constructed by sinking prefabricated sections and joining them under water.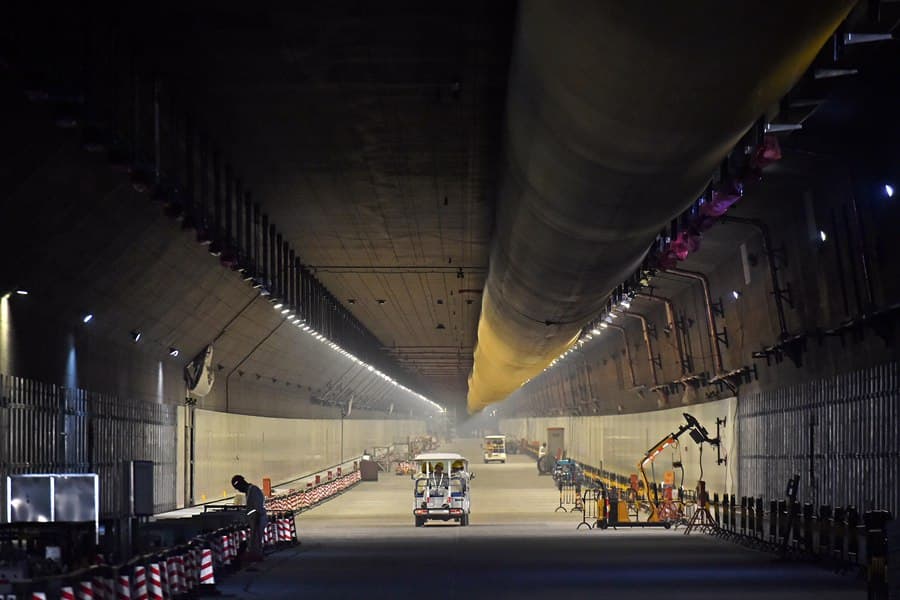 Above: The tunnel portion of the Hong Kong-Zhuhai-Macau Bridge was finished earlier this year (image courtesy of Xinhua).
Proposed by Hong Kong tycoon Charles Wu in 1983, the road link spanning the Pearl River estuary got support from Chinese officials in 1997.
It creates a much needed southern connection within the region, and cuts the travel distance between Hong Kong and Macau from 100 miles to just 19 (160 km down to 30). As both Hong Kong and Macau are separate administrative regions, extensive border crossing facilities needed to be built on reclaimed land.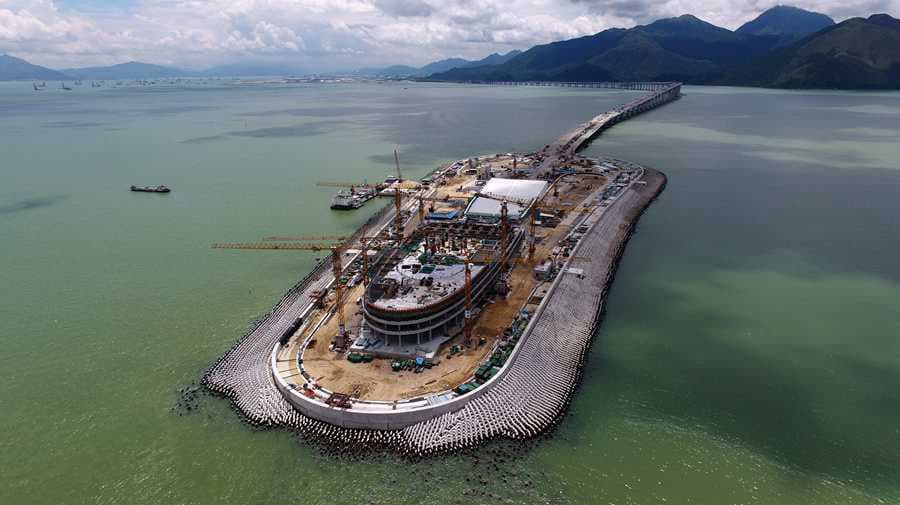 Above: Man-made islands allow for the transition between bridge and tunnel (image courtesy of Xinhua).
Along with the 18.4-mile (29.6 km) section comprising the main bridge spans and tunnel, the project comprises of a number of linking roads, bringing the total length of roadway to some 34 miles (55 km).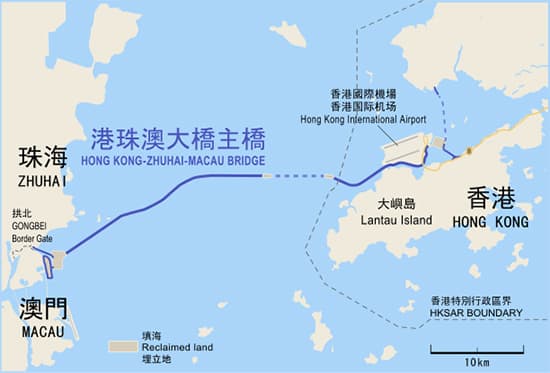 Above: A map showing the path of the new road link (image courtesy of Hong Kong-Zhuhai-Macau Bridge).
The total cost of the project is estimated at USD $10.6BN. The scheme saw over 420,000 tonnes of steel and some 1.08M cubic feet of concrete used during its construction.
The project's scale saw it included in our countdown of the world's Top 5 Massive Construction Projects in 2016.
Comments
---