The B1M is the world's largest, most subscribed-to (and best) video channel for construction. Over 24 million people watch our videos each month.
We inspire a better industry by sharing knowledge and expertise with a mass audience. We attract the best talent by showing construction at its best to millions.
1. There's a massive perception issue with construction.
Most people don't really understand this great sector because it's not very good at shouting about itself. We're working to fundamentally alter the perception of construction amongst the global human population.
2. Construction can do better.
There's plenty of room for improvement, and the impact will affect the built environment that almost every human being on earth interacts with. We're sharing best practice, the latest tech and new ways of working to educate millions and move the dial.
Video is massive.

Like, really big.
To watch everything uploaded to YouTube today would take you 65 years.
Social media networks prioritise video over all other types of content.
85% of all internet traffic will be video by 2025.
More people watch YouTube during primetime in the US than the top 10 US primetime shows combined.
People don't read,
they watch.
People don't want to be bored,
they want to be compelled.
We won't change an industry by hoping people go out of their way to attend an event or download a document. We need to reach out to them with engaging content, on platforms they already use.
We're the world's leading
video channel for construction.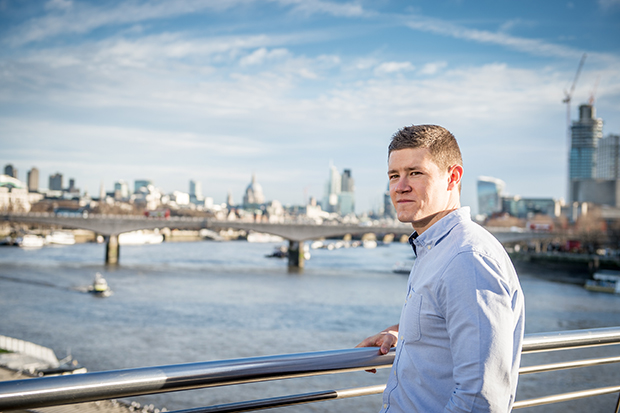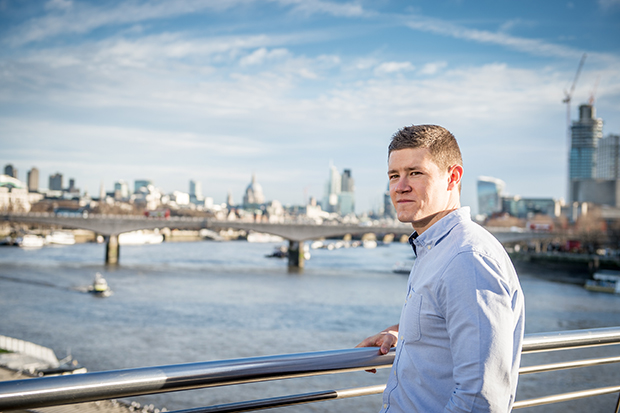 The B1M is led by Fred Mills.
Having worked with a leading contractor, Fred founded The B1M to focus on sharing "the best of construction" - improving the industry and attracting more people to work in it.
Fred has since grown The B1M into the world's largest, most subscribed-to (and best) video channel for construction with over 3 million YouTube subscribers and 24 million viewers each month. It now employs a 16-strong team across London, New York and Sydney and has been named by The Times as one of the 20 best educational YouTube channels in the world.
Under Fred's leadership, The B1M has interviewed Sir Richard Branson, filmed inside London's Elizabeth Tower, taken viewers into a nuclear fusion reactor, run campaigns across the London Underground, launched a chart-topping podcast, created the Tomorrow's Build channel and grown it to almost 500K subscribers, founded Get Construction Talking: a global mental health initiative, invested in a LEGO subscription service to help LEGO inspire young builders, and produced acclaimed documentaries on New York's Billionaires Row, the HS2 megaproject and London's Battersea Power Station development.
In 2022 Fred was named an IET Honorary Fellow in recognition of his "outstanding contribution to the public understanding of construction and engineering". He was also awarded an Honorary Masters Degree by UCEM.
Fred's videos have amassed hundreds of millions of views making him a global figure in video publishing and a role model to millions of people interested or already working in construction. Fred is a leading influencer in the sector, frequently speaking at international events and sharing his expertise with schools, colleges and organisations.
Fred's mission is to fundamentally alter the perception of construction on planet Earth.