Cities
Why There Are No Megatall Skyscrapers in New York
Youtube Views

1,701,820

VIDEO VIEWS
MOST skyscrapers stand between 150 and 300-metres high.

Those rising over 300-metres are called "supertalls" and those going over 600-metres fall into the incredibly rare "megatall" category.
Only four buildings in the world have ever achieved this status and none of them are in New York or even in the Western Hemisphere.
New York's lack of megatall skyscrapers actually has nothing to do with engineering. It's entirely feasible to build over 600-metres high in the city thanks to solid bedrock and an incredible amount of expertise in the local area.
If you wanted to build a megatall then you could - but that's the problem. Hardly anyone wants to build a skyscraper that high in this city for a whole host of reasons.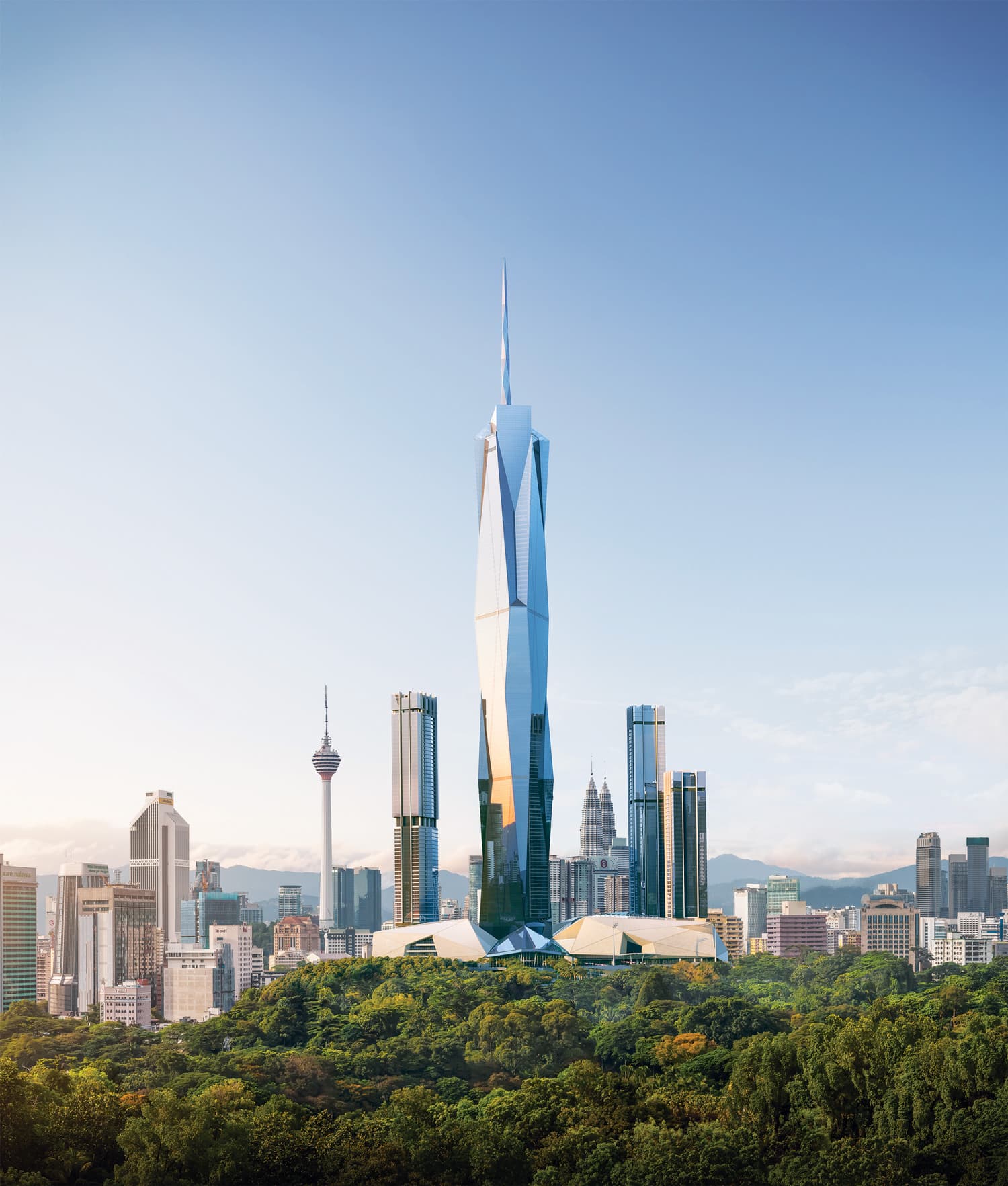 Above: The under-construction Merdeka PNB 118 is one of only four megatall skyscrapers in existence. Image courtesy of PNB Merdeka Ventures.
Firstly, there just isn't the demand. Manhattan's office market - which drove construction of the Empire State Building, One World Trade Center and One Vanderbilt - had become saturated before the pandemic and will likely take some time to recover afterwards.
The luxury real estate market, which drove the construction of several super slender towers from small parcels of land along Billionaire's Row in recent years has also been cooling off.
Those structures only really became financially viable because of the prices they were able to command for their location and park views. You couldn't let commercial space for anywhere near the same rate.
Past megatall skyscrapers have cost well over USD $1BN to construct, so any developer would need to recoup a pretty considerable sum from office or residential lets to make a profit.
But past megatall skyscrapers were not constructed in New York; a market that frequently tops the list of the world's most expensive cities to build in.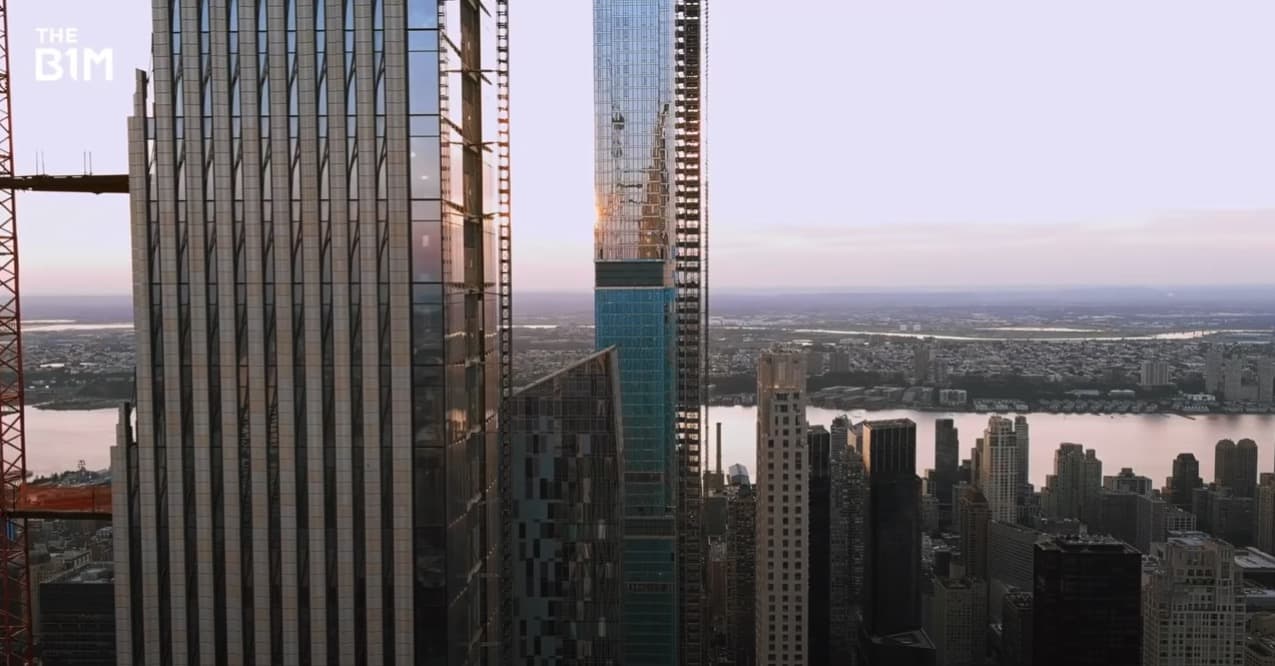 Above: The super slender towers on Billionaire's Row. Image courtesy of The Dronalist.
Project's here cost several hundred dollars more per square foot to build than in the Middle East or Asia.
The availability of land in New York City also dramatically increases development costs.
While engineers have pioneered a way to build slender skyscrapers that maximise floor area on very small sites, no slender tower has ever exceeded 472-metres and megatalls require much larger bases.
Any developer would have to acquire the right size site in one of the world's most desirable cities.
But even owning a suitable site doesn't give you licence to build as high as you'd like - and all projects have to adhere to the city's strict zoning regulations to get planning permission.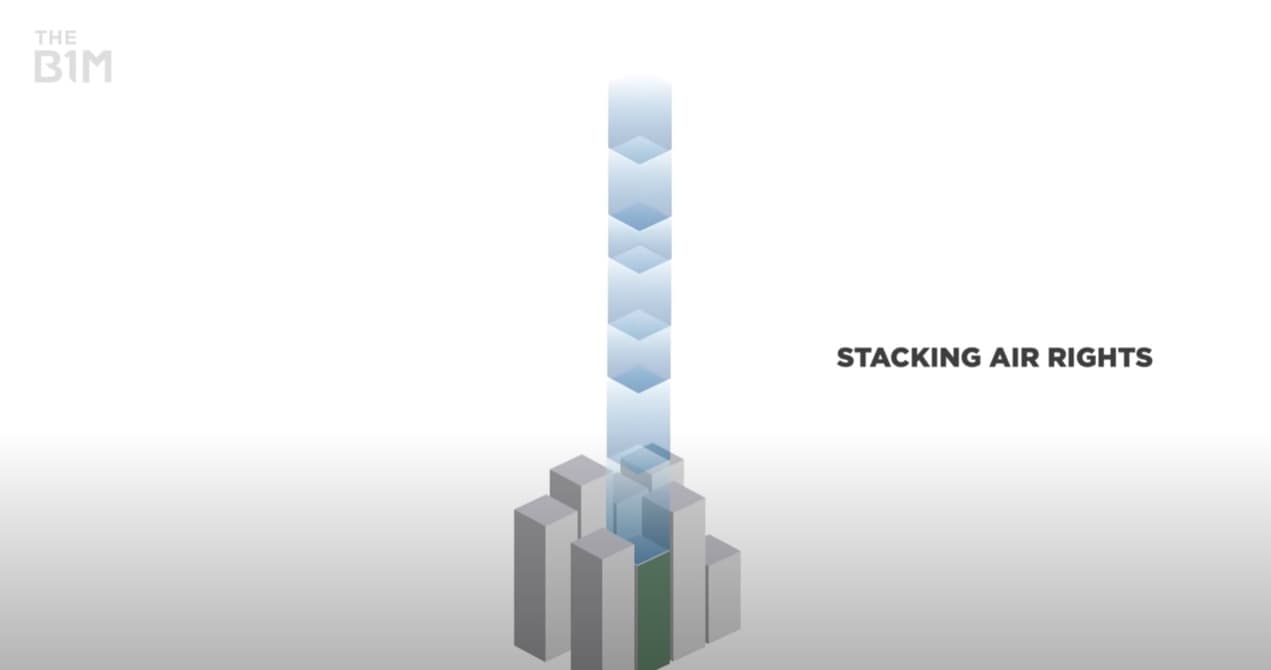 Above: Developers are able to build higher skyscrapers in New York by buying the "air rights" of surrounding lots and stacking them on top.
The rules use a floor area ratio equation to control the height of a structure relative to the size of it's site and surrounding context. To build tall, developers have to acquire air rights from nearby properties - in separate legal transactions - and stack them onto their own sites.
Those building megatalls would need to acquire enough rights to rise above 600-metres.
Unfortunately the barriers to constructing a megatall skyscraper in New York don't end there.
Even if there was the demand and you were able to make the business case work, find the right size site and acquire all the air rights you need, one final and highly emotive hurdle would remain.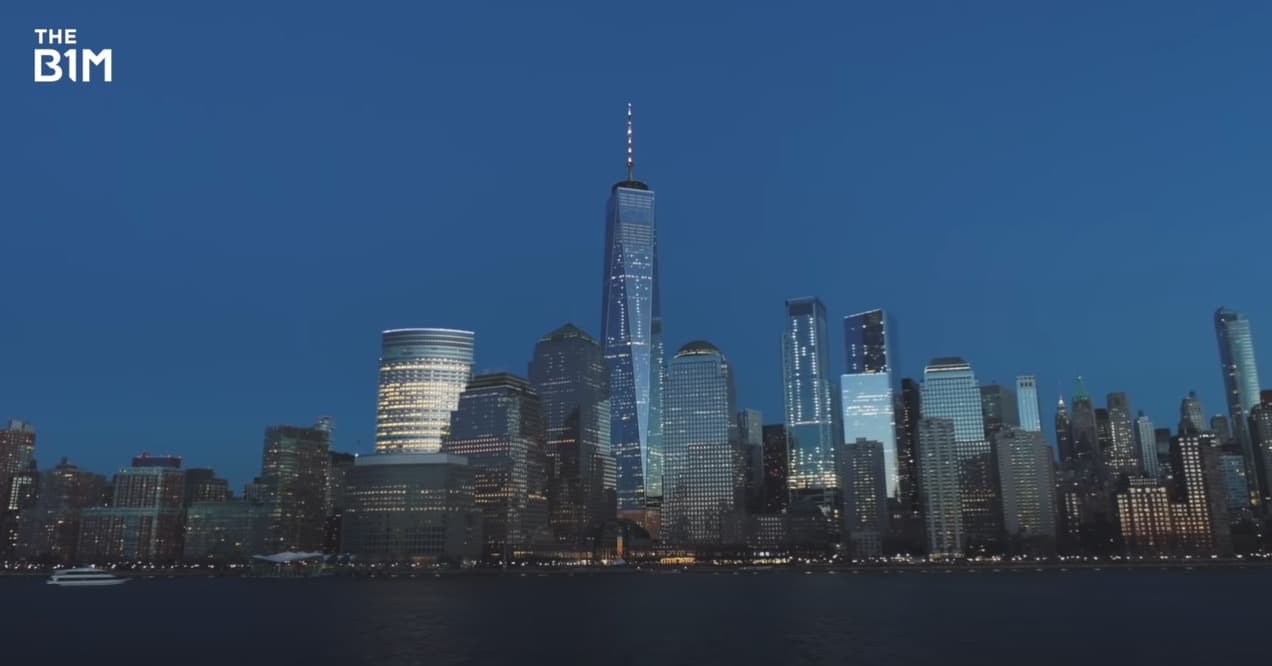 Above: New Yorkers have a reluctance to build any higher than One World Trade Center.
One World Trade Center rises from ground zero in Lower Manhattan to a height of 1,776 feet; a nod to the year of American Independence.
Often dubbed the "Freedom Tower" the skyscraper is the tallest in the city and holds huge symbolism for many New Yorkers.
Although there's no official rule about building taller, doing so would be extremely difficult.
Central Park Tower has a higher roof line than One World Trade Center but was forced to abandon earlier plans for a large spire in the face of public outcry.
Even if you preserved through the public scrutiny, there aren't many city mayors who would allow such an unpopular planning decision to go through on their watch.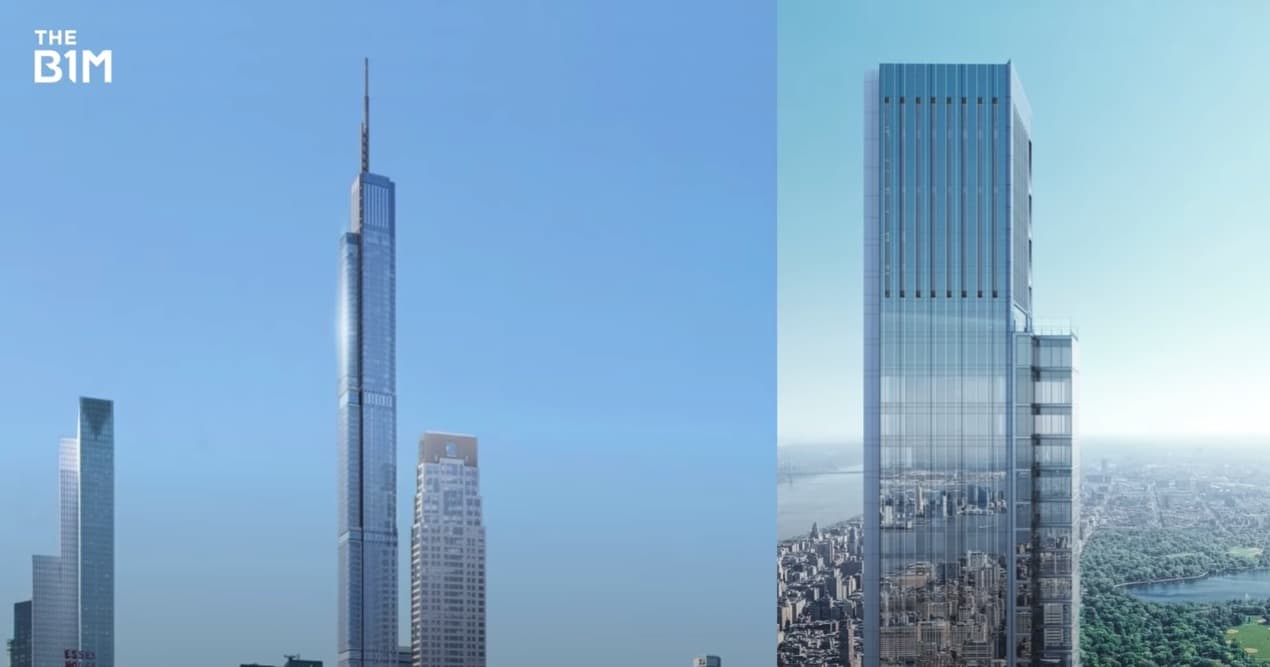 Above: Original plans for Central Park Tower called for a spire at the building's summit.
Looking beyond New York, megatall skyscrapers are always a serious undertaking wherever you build them, and each of the four constructed around the world so far has had more than its fair share of challenges - from engineering and economics, to politics.
In reality there's yet to be a fully occupiable 600-metre-plus building.
The Burj Khalifa is accessible up to its 163rd floor, 585-metres above the ground. You can go 583-metres up in Shanghai Tower and to 494-metres in Abraj Al Bait.
Merdeka PNB 118, currently under construction in Malaysia, joins the megatall club because of its near-144-metre high spire. Its highest occupiable floor is actually 500 metres above ground.
Building above 600-metres is not a practical endeavour, but one undertaken for status.
Above: Megatalls are often relegated to countries that are eager to prove themselves on the world stage.
The 828-metre Burj Khalifa was not built out of a need to densify Dubai, but to bring the world's tallest building to the city and put the United Arab Emirates on the map.
New York has no hunger for such status. It's already a world city attracting talent and investment from across the globe, with multiple iconic skyscrapers.
Though not impossible, it seems unlikely that a megatall will ever emerge from these boroughs and that the city most synonymous with the skyscraper may actually have topped-out with one of its most revered structures.
Video presented and narrated by Fred Mills. Additional footage and images courtesy of SkyscraperPage, PNB Merdeka Ventures, The Dronalist, and Extell.
We welcome you sharing our content to inspire others, but please be nice and play by our rules.
Comments
---