Cities
Why Dubai Creek Tower Stopped
Youtube Views

1,907,414

VIDEO VIEWS
FIRST announced in February 2016, Dubai Creek Tower was to be constructed ahead of the city's 2020 World Expo; becoming the centrepiece of a new development at the historic Dubai Creek.
Rumoured to stand more than 1,300 metres high, the tower would dwarf the nearby Burj Khalifa and become the tallest manmade structure ever built; a showcase of everything the Middle East could achieve, just like the Eiffel Tower at the 1889 World's Fair.
But despite work starting on its foundations four years ago, construction quickly stalled and the project has faced rumours of postponement and even cancellation.
So what actually happened to Dubai Creek Tower and what are the chances of this incredibly ambitious structure ever becoming reality?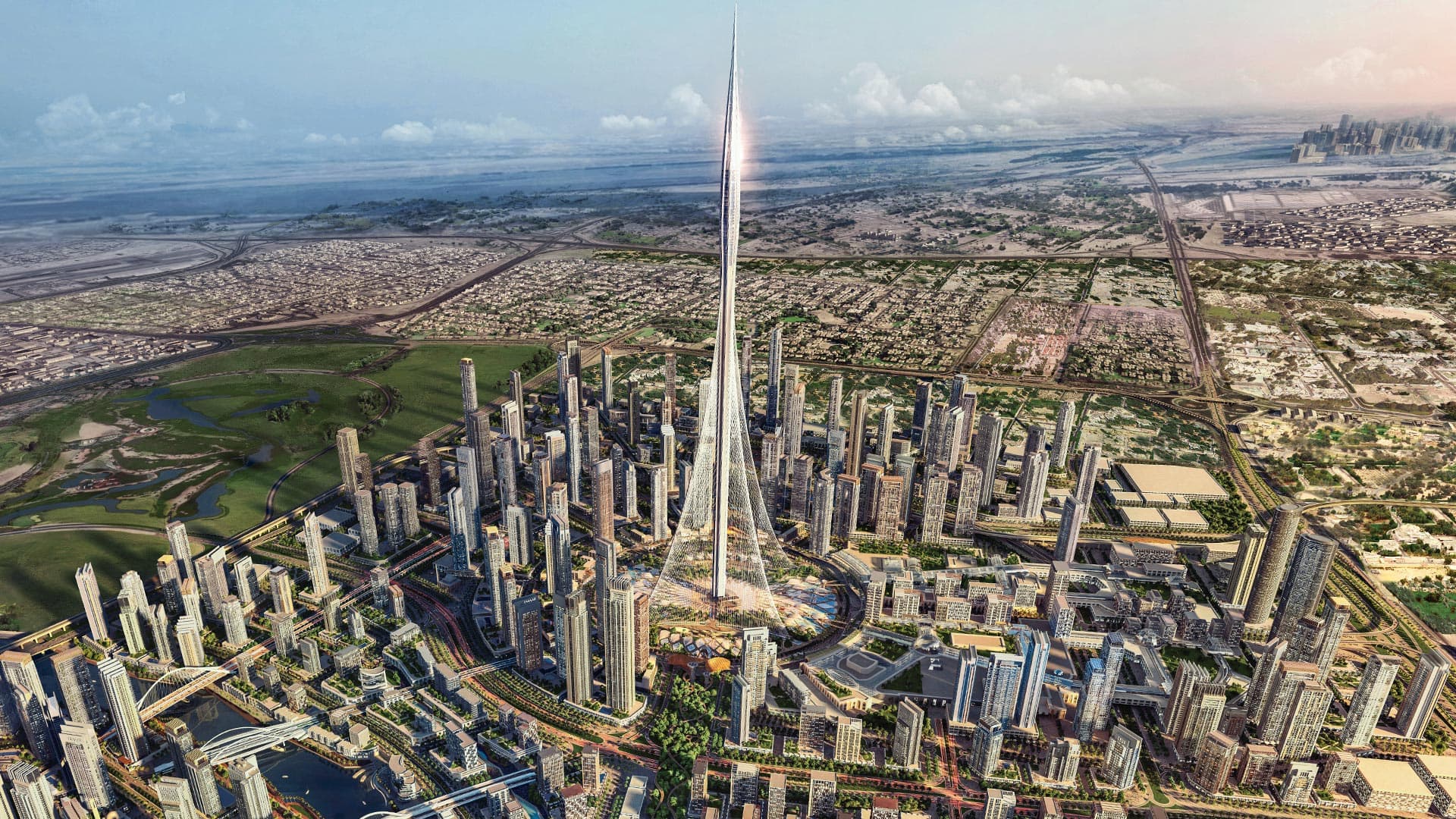 Above: Dubai Creek Tower would have been the tallest manmade structure ever built. Image courtesy of EMAAR Properties.
Dubai Creek Tower was expected to cost USD $1BN - but for a project with such a high price tag, it wasn't set to deliver much in terms of usable space.
Despite its immense height, the structure would have just 20 floors; housing observation decks, restaurants and a hotel.
But floor area wasn't in the brief for Dubai Creek Tower, and the scheme actually had two much more significant objectives to achieve.
The first was to create another jaw dropping tourist attraction for the city, and the second was to keep the title of "world's tallest structure" firmly in Dubai.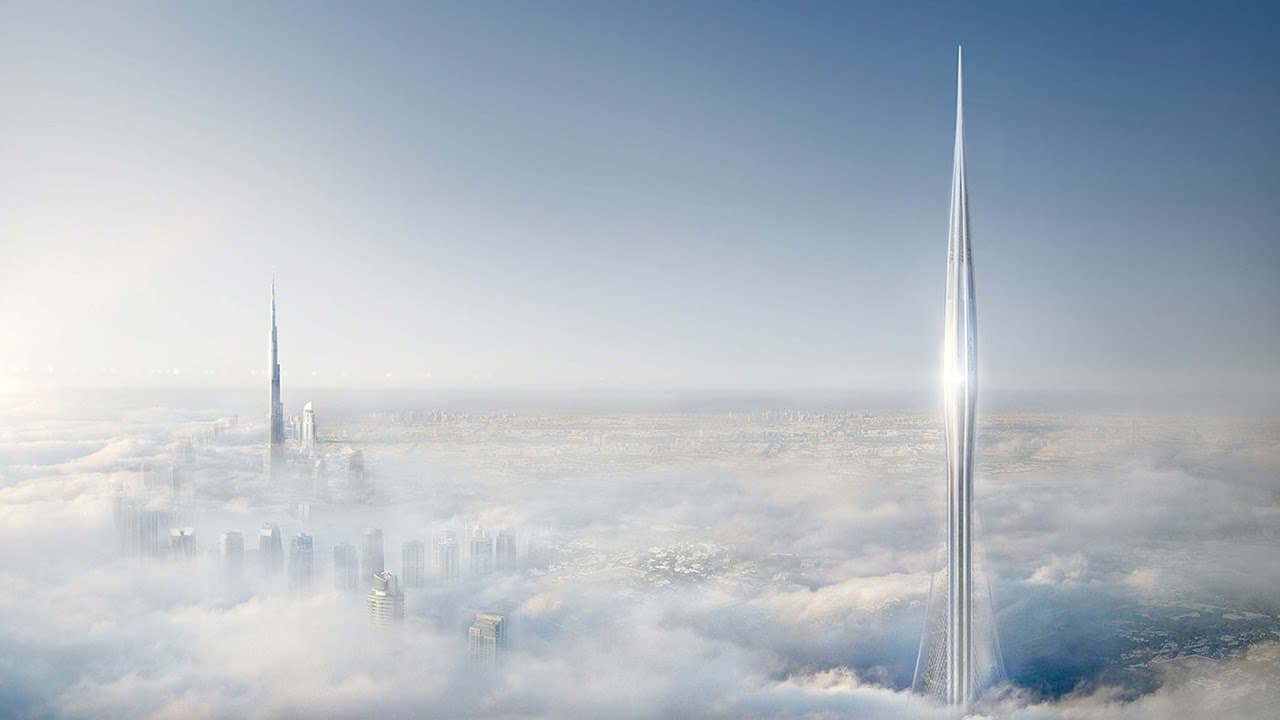 Above: The structure would have dwarfed the nearby 828-metre-high Burj Khalifa. Image courtesy of EMAAR Properties.
In 2013, Saudi Arabia began to construct the Jeddah Tower; the first skyscraper to stand a kilometre tall.
If completed, that scheme would have taken the title of world's tallest building away from Dubai's 828-metre Burj Khalifa.

While it may feel like a lot of effort to build such an enormous structure just to retain a title, having the world's tallest building in your country can actually be a strategic economic boon.
Dubai's Burj Khalifa is an internationally recognised icon that has long been credited for putting the city on the map. It's also helped to bring nearly 20 million visitors and the USD$30 billion they spend to the city each year.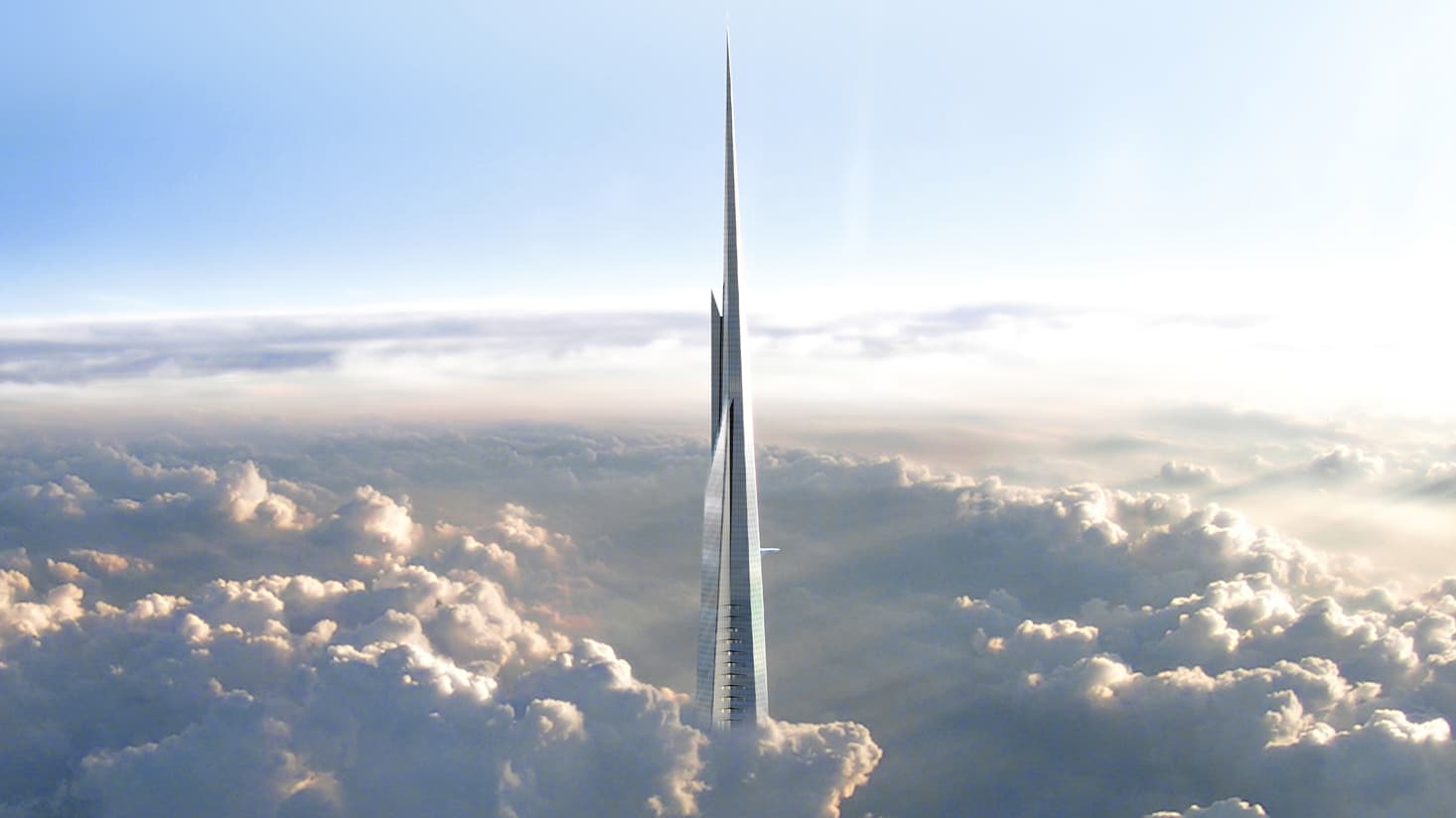 Above: Saudi Arabia's Jeddah Tower was set to take the title of World's Tallest Building. Image courtesy of Adrian Smith + Gordon Gill Architecture.
In a country keen to move away from an oil-based economy, diversifying with tourism has proved a successful strategy.
Dubai Creek Tower became a sort of insurance policy; a way for Dubai to retain its coveted title without having to build an entire skyscraper. This becomes even more apparent when you consider that the actual height of the tower has never been revealed - all we know is it'll be between 1,000 and 1,350 metres high.
Work on Saudi Arabia's Jeddah Tower came to a halt in January 2018 when its primary funding backers were caught-up in the country's anti-corruption purges and is yet to resume.
Around the same time, work also stopped at Dubai Creek Tower, when just its foundations had been completed.
Though no construction has taken place since late 2018, the tower was only formally put on-hold in 2020 as Dubai went into lockdown.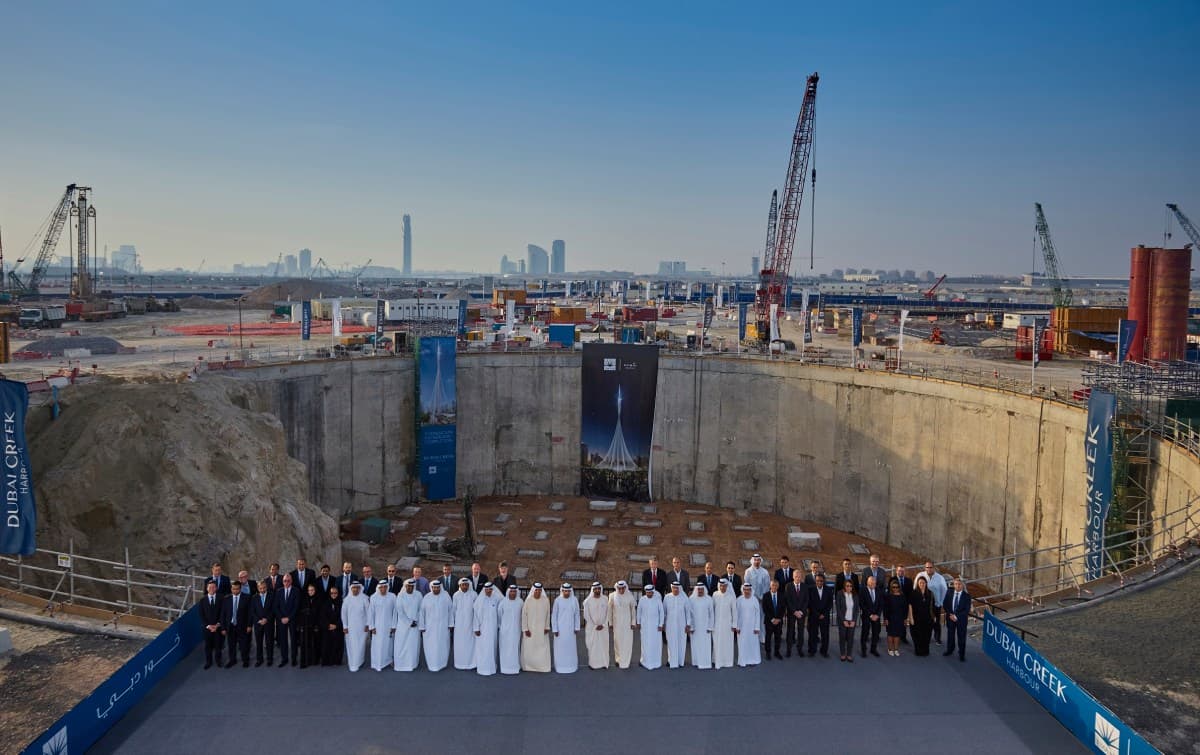 Above: While foundations have been laid, little more has been constructed since 2018. Image courtesy of Dubai Media Office.
Recent years have also seen Dubai's property market waiver - and ongoing fallout from the 2008 Global Financial Crisis and a drop in the price of oil have left the city with an oversupply of homes and offices.
The added impact of the pandemic and the subsequent global economic downturn may ultimately prove too much for the tower to proceed.
Despite the context, EMAAR Properties insists the tower will be completed in 2022 and this could be possible, as the tower is relatively simple to construct.
Until then, plans for Dubai Creek Tower sit waiting, ready in case any city challenges Dubai for the title of world's tallest structure.
Presented and narrated by Fred Mills. Footage and images courtesy of EMAAR Properties, SkyscraperPage, Adrian Smith + Gordon Gill Architecture, Visual House, CNN, Reem Baeschen, Dubai Media Office, and Ground Engineering.
We welcome you sharing our content to inspire others, but please be nice and play by our rules.
Comments
---