Cities
Why China Banned Skyscrapers
Youtube Views

1,661,065

VIDEO VIEWS
Video hosted by Fred Mills.
FUELLED by a booming economy and ever-expanding urban population, China has built more skyscrapers in the last 30 years than the United States did in the entire 20th century.
With relaxed planning regulations and near-limitless capital, cities across the country have transformed from small regional centres into some of the most densely-packed metropolises on our planet.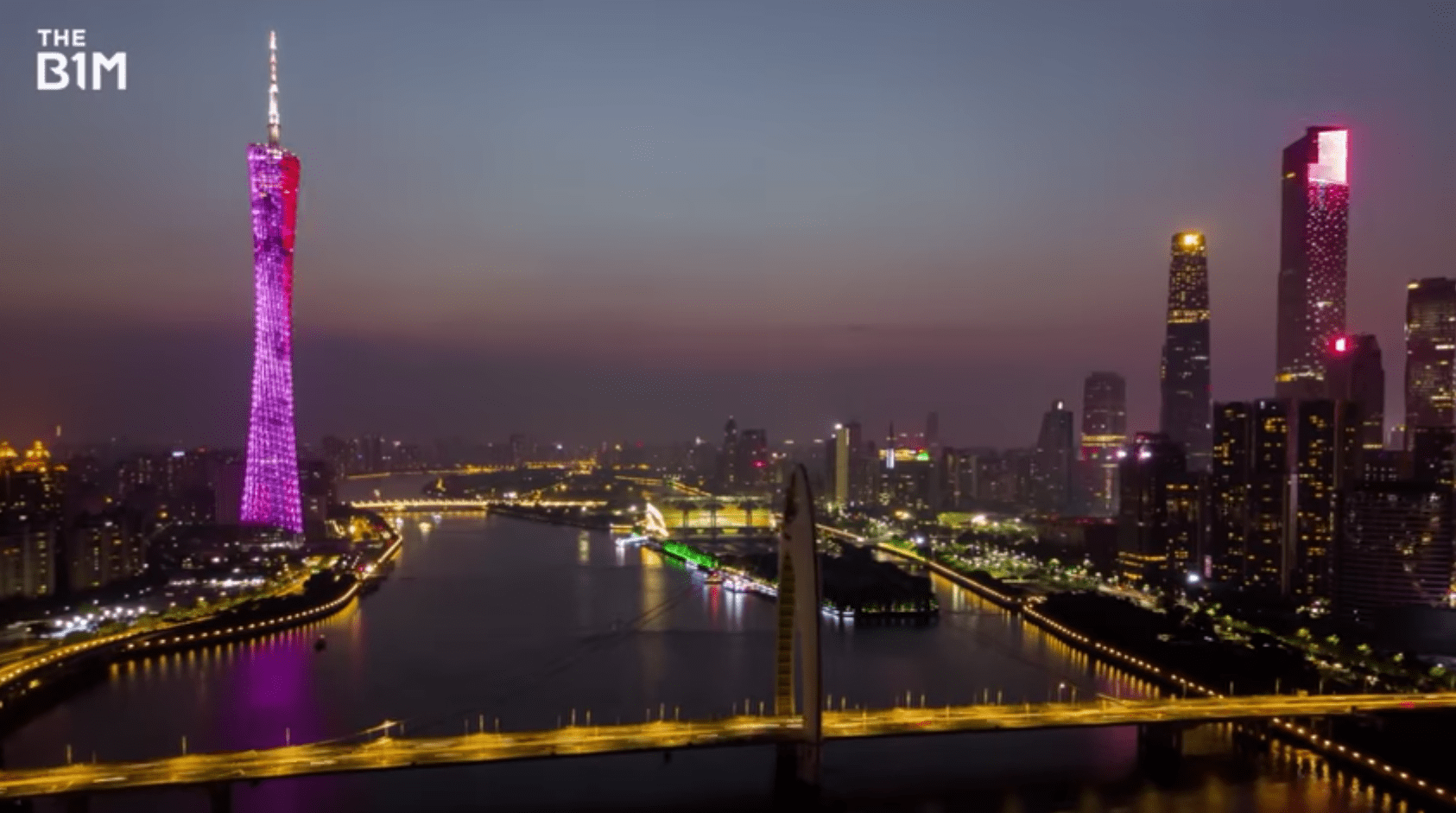 Above: China has experienced a 30-year skyscraper boom.
But while this phenomenon saw the construction of some of the world's tallest buildings, a decree by the country's central government has now brought the country's record-breaking skyscraper boom to an end.

On 27 April 2020, China's Ministry of Housing and Urban-Rural Development issued a Notice that introduced measures to "further strengthen the management of urban and architectural features".
The document, which The B1M has translated from its original Chinese, restricts the "blind planning and construction of super high-rise skyscrapers" and states that "new buildings over 500 metres in height are not allowed to be built."
The Notice also heavily restricts the construction of any buildings over 250 metres in height - except where absolutely necessary - and, where permission is granted, those towers will be subject to intense reviews by the firefighting, earthquake and energy-saving authorities.
In addition, Local Authorities are now required to tighten the approval process for towers taller than 100 metres, protect natural areas and historic buildings, and appoint chief architects to ensure any new architecture better represents Chinese culture.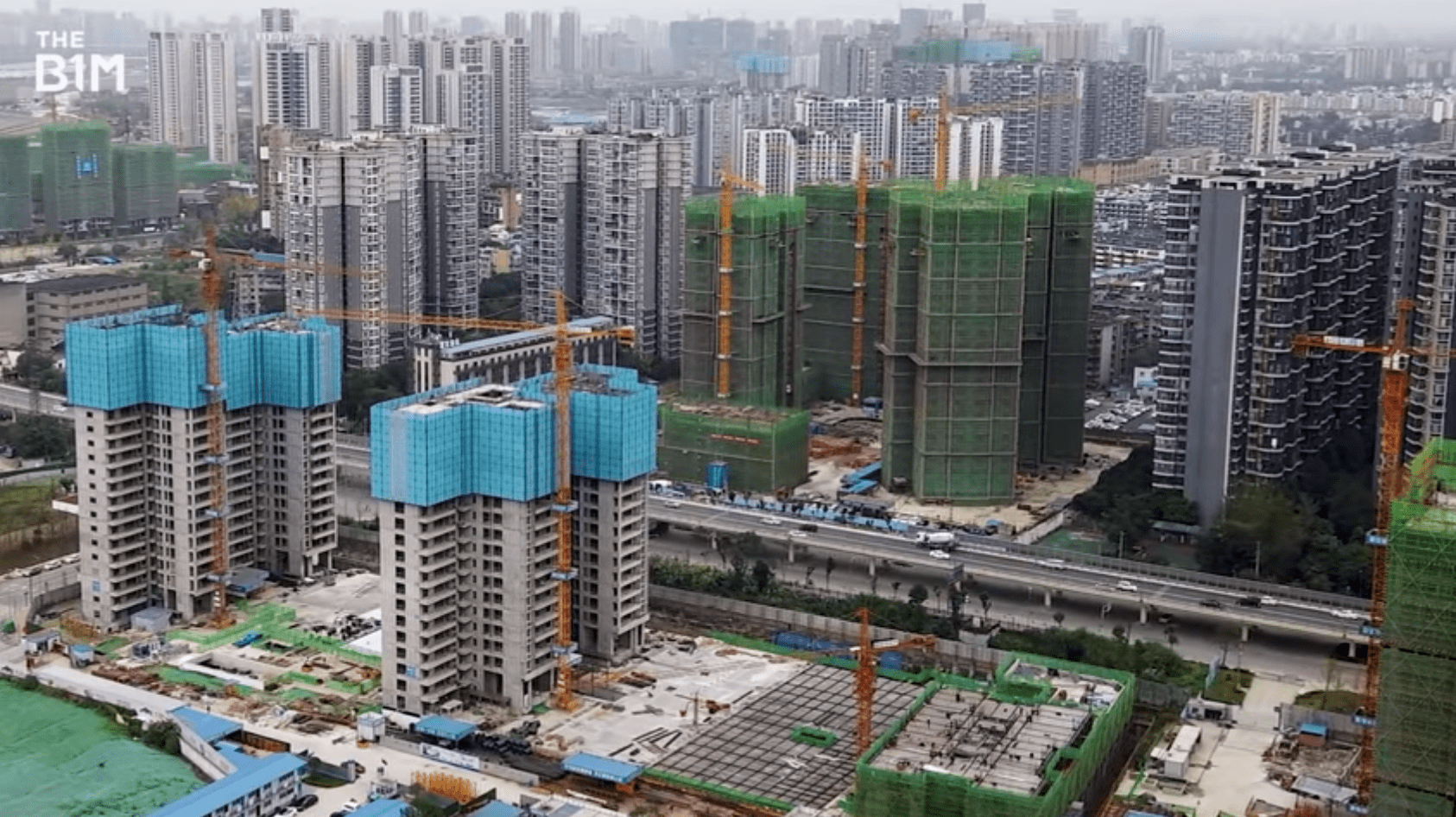 Above: Cities will need to appoint chief architects to ensure new buildings better represent Chinese culture.
The policy also bans plagiarised or "copycat" architecture - a controversial and head-turning phenomenon which has seen a number of world's most famous buildings replicated across China in recent years.
Despite no specific reasoning for the changes, the momentum for introducing these rules has kind of been building for some time.
Over the last three decades, China has developed at breakneck speed - racing to construct buildings and infrastructure that support its economy, house its vast population and position it as a new super-power on the world stage.
That context created some challenges, including the construction of the 632-metre Shanghai Tower - a megatall skyscraper that did its job of putting China on the map while claiming the title of the world's second-tallest building, but that ultimately required state funding to complete before struggling to lure tenants with its inefficient floor plan.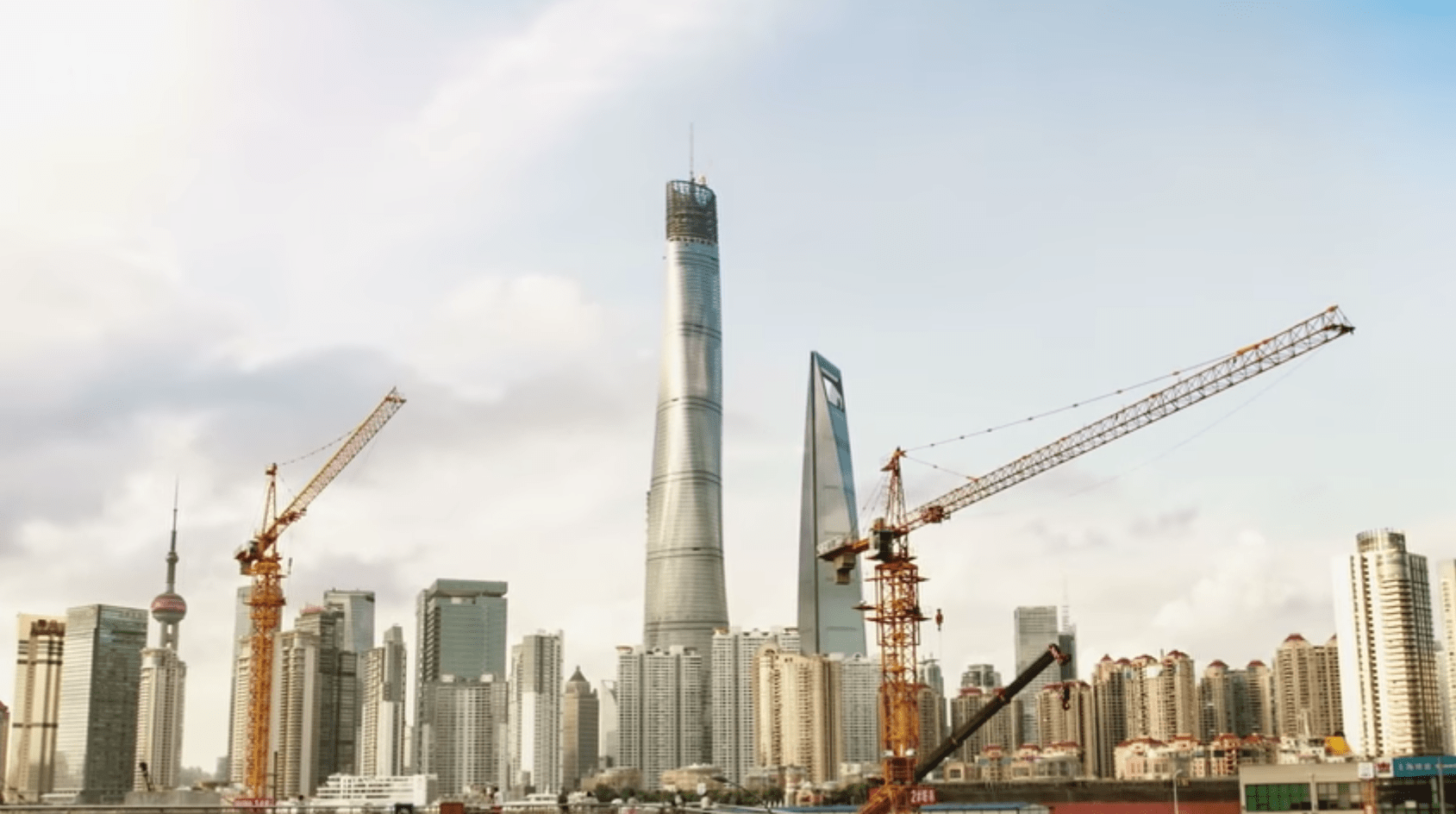 Above: Shanghai Tower required state funding to complete.
With projects taller than 300 metres often taking more than five years to complete, the added financial risk that comes with buildings of that scale is also thought to have played a part.
Economic tides can easily shift over such long construction periods leaving developers without a profit - and with most Chinese developers and contractors being at least partly state-owned, the government is often left to take on the financial burden of large projects.
In extreme cases, like the long-delayed 596 metre Goldin Finance 117 in Tianjin and the 476 metre Wuhan Greenland Center, projects are placed on indefinite hold, their unfinished edifices looming large over cities.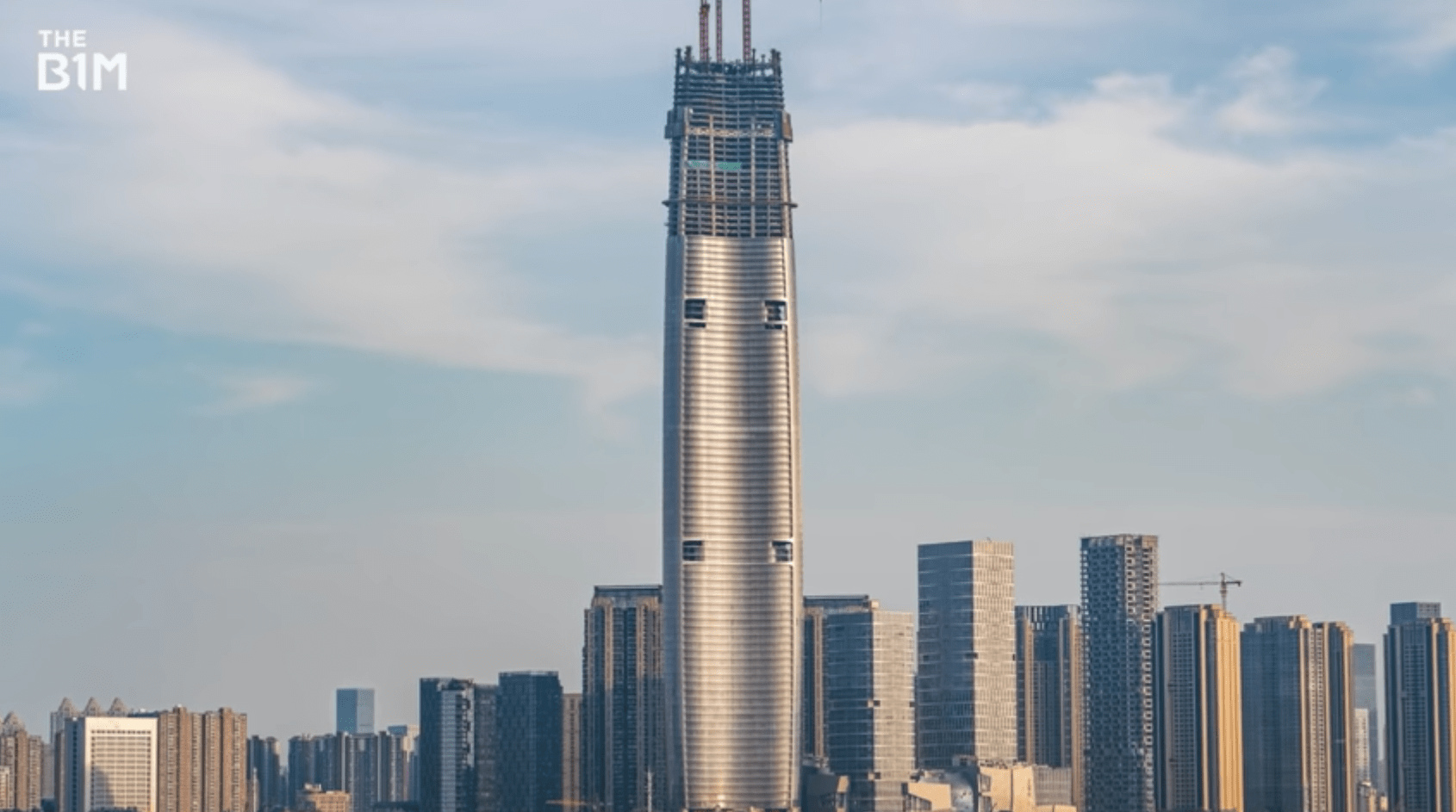 Above: The incomplete structure of the Wuhan Greenland Center.
China's cooling view of skyscrapers fits with a broader global trend of concern around extremely tall buildings - which many feel are now relegated to vanity projects for the world's elite, a form of security for foreign investments or attempts to break new records - and actually do very little for cities overall.
The new policy tackling skyscrapers and look-alike buildings could also be a response to negative press around the rest of the world, including from The B1M.
As China continues to develop, focus is shifting onto place-making; with large master-planned districts seeking to create more economical, green and beautiful cities that emphasise people and practicality.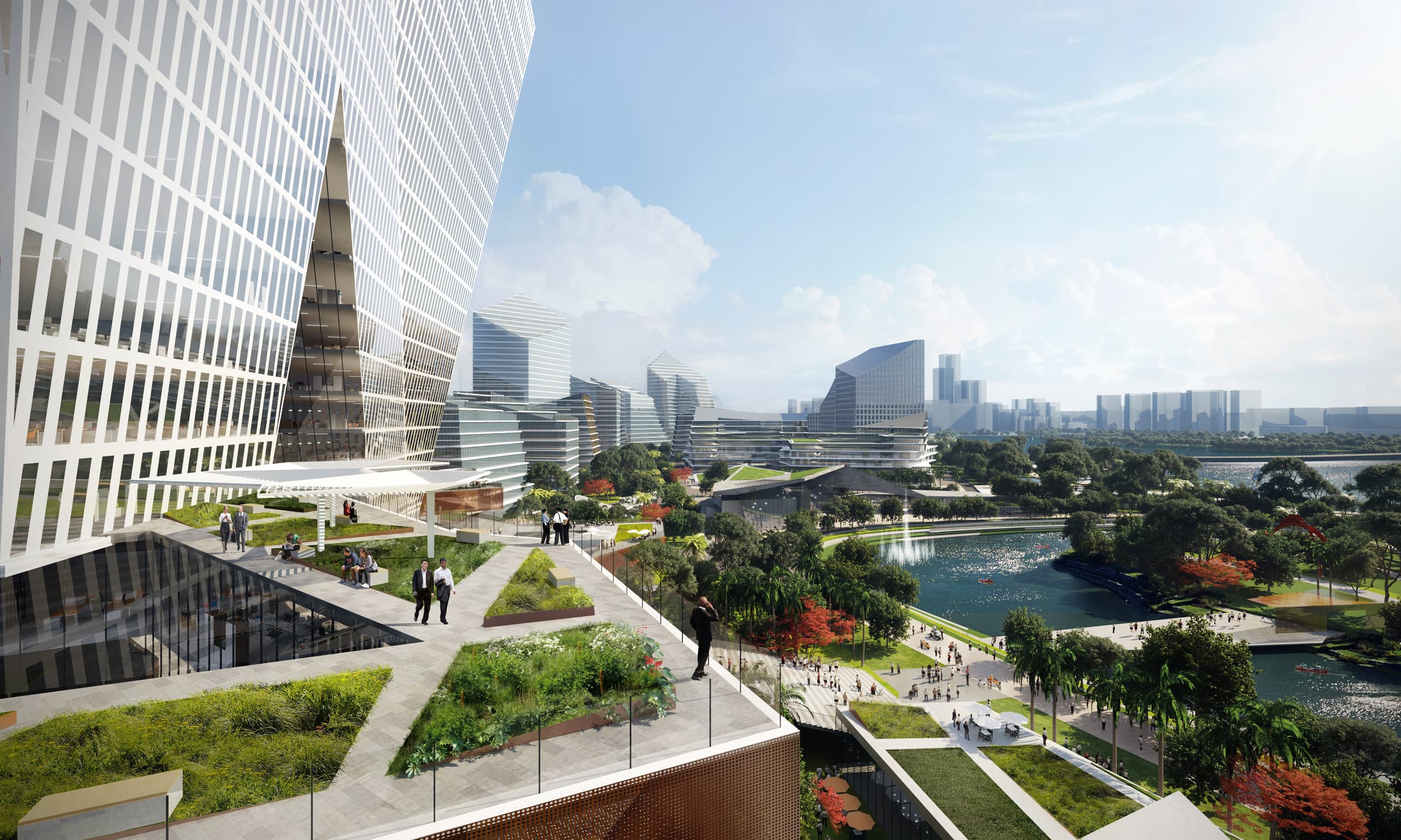 Above: Place-making is becoming an attractive development alternative in China. Image courtesy of NBBJ.
Since the first skyscrapers rose in the 1880s, building tall has been the way that a country announces its arrival on the world stage.
As we saw in the US and Middle Eastern markets, this often starts with an intense period of speculative and rapid development before regulations, economics and new realities direct projects down more modest paths.
While it will be some time before we understand how strict authorities will be with enforcing these regulations, the reduction of the Suzhou Hungam Centre, from 729 to 499 metres could be a sign that the height of China's skyscraper boom is now behind us.
Video narrated by Fred Mills. Additional Footage and images courtesy of Carlos Barria, N509FZ, NBBJ, Gensler and ECADI.
We welcome you sharing our content to inspire others, but please be nice and play by our rules.
Comments
---