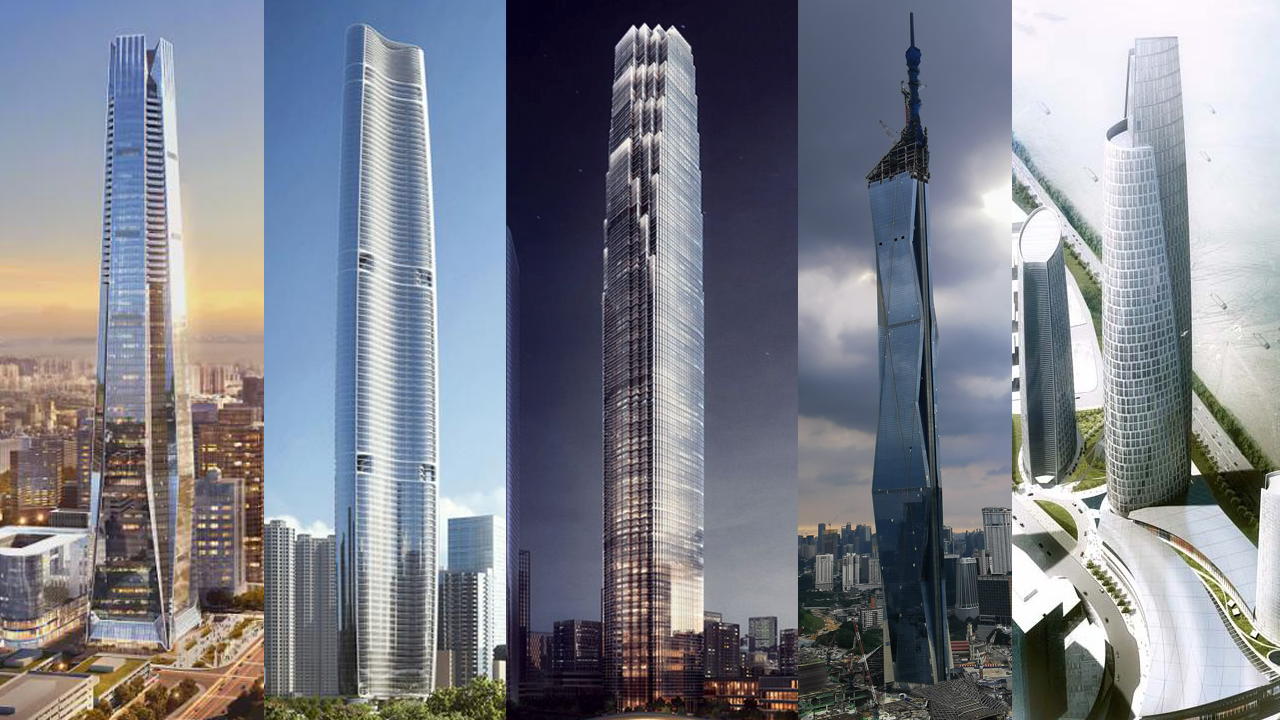 CITIES
The Five Tallest Skyscrapers Completing in 2022
IT'S the most wonderful time of the year. That moment when we cast our eyes ahead (or rather up) to reveal the tallest skyscrapers set to complete in 2022.
Now before everyone freaks out and starts talking about other "structures" set to rise higher in the year ahead, we politely ask that you refresh yourselves on what truly defines a building as a skyscraper. It's got to be over 150-metres (492 feet), free of any supporting cables and at least 50% of its height needs to be habitable floorspace.
Spoiler alert: China once again dominates the list of tallest skyscrapers currently under construction. Of the 20 tallest currently being built 16 are Chinese, one is Thai, one is Malaysian, one is Saudi, and one is American.
But this could all be about to change. China has recently introduced strict rules on the construction of new skyscrapers, banning them altogether in cities with less than 3M people and restricting them to just 250 metres in larger cities.
Past 2025, once the current crop of skyscrapers are mostly complete, another country altogether may dominate this list.
For 2022 though, four out of the five tallest skyscrapers being completed next year are in China, and all of them are in Asia.
From shortest to highest, these are the tallest skyscrapers completing in 2022.
5. Chengmai Center - 388 metres
Rising 388 metres above Shenzhen - China's own version of Silicon Valley - the Chengmai Center has already structurally topped out and is awaiting its finishing touches before opening to the public.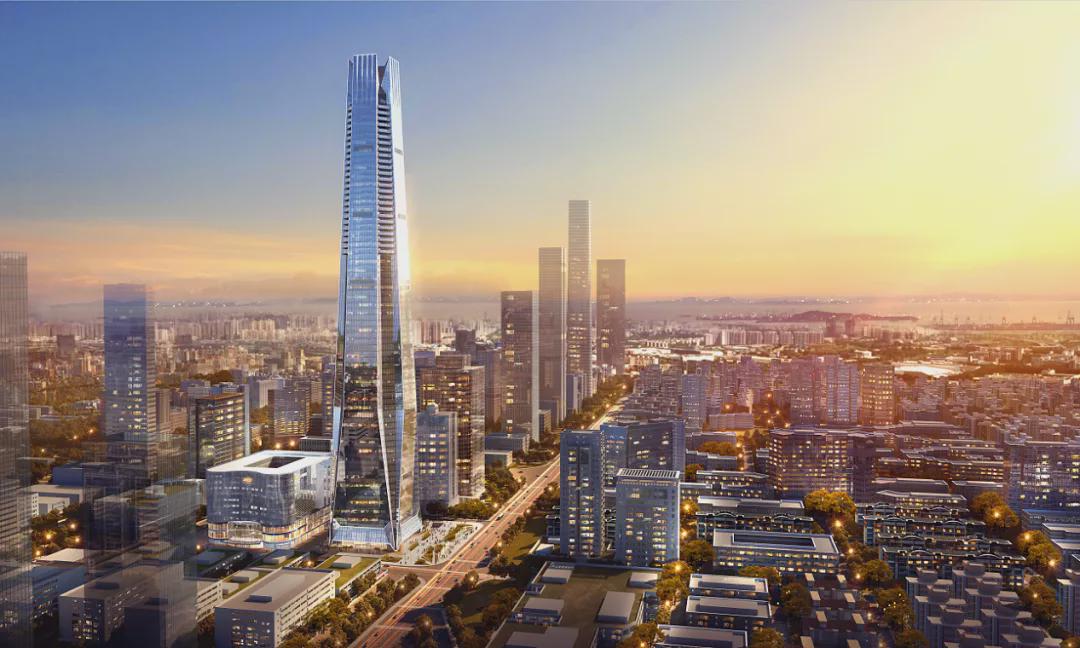 Above: The tower will become one of the tallest in Shenzhen. Image courtesy of Kohn Pedersen Fox (KPF).
The supertall office building was originally rumoured to exceed 520 metres before being scaled back.
Despite its relative modesty the building will still dominate its patch of the Shenzhen skyline, a city which already holds some of the world's tallest buildings - including the 441 metre KK100 and Asia's second tallest building the 599 metre Ping An Finance Center.
4. Greenland Shandong Center - 428 metres
Designed by Skidmore, Owings and Merrill (SOM) the Greenland Shangdong Center will far and away become Jinan's tallest building - exceeding the current tallest, the 333 metre Jinan Center Financial City.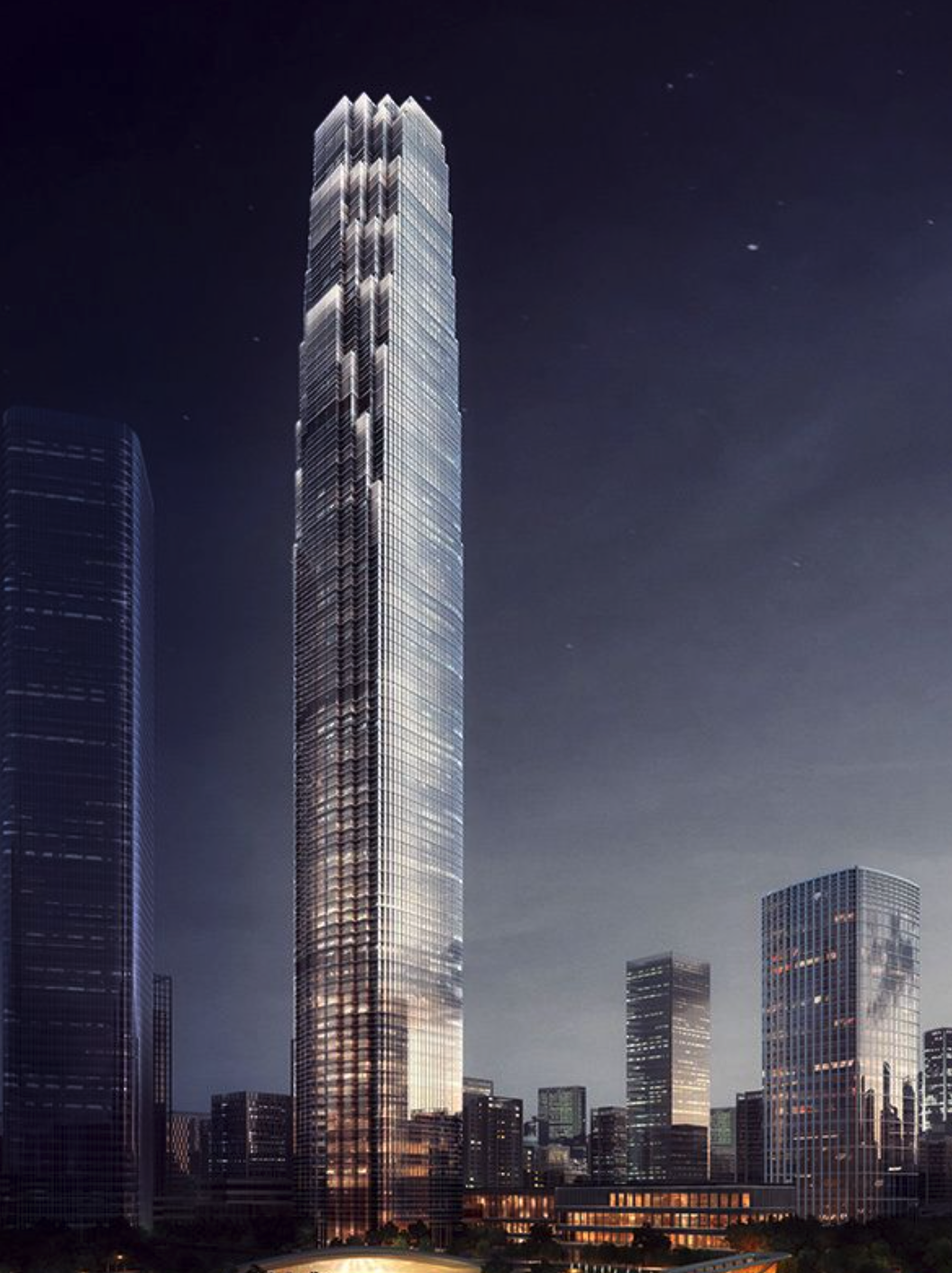 Above: The building will be the tallest in its province. Image courtesy of SOM.
SOM has designed a number of landmark buildings in China already, most notably the 530 metre Tianjin CTF Finance Centre, a wholly unique skyscraper whose curving facade is a result of techniques used to optimize structural efficiency.
3. Vanke Center - 468 metres
Now topped-out, the Vanke Center is already Chongqing's tallest structure, surpassing the multi-building Raffles City which was completed in 2019 and that features the second highest skybridge in the world.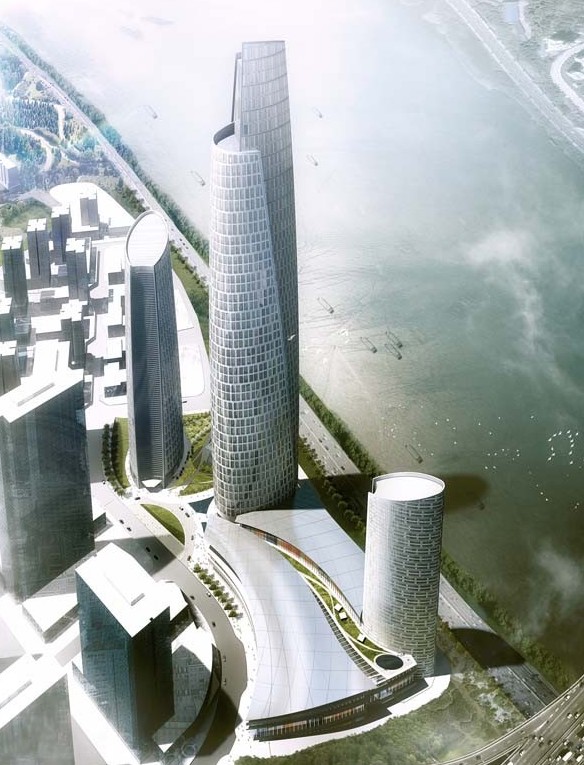 Above: The Vanke Center will join Raffles City on Chongqing's ever changing skyline. Image courtesy of KPF.
Chongqing has, like many Chinese cities, experienced a recent skyscraper boom. It now has more than 133 buildings exceeding 150 metres in height.
2. Wuhan Greenland Center - 475.6 metres
Originally slated to be the second tallest manmade structure in the world - surpassing the Tokyo Skytree by 2 metres - the Wuhan Greenland Center has instead met a different fate.
Construction began back in 2012 and the skyscraper was originally planned to reach a height of 636 metres. But work was halted when the building reached its 96th floor and Chinese authorities requested redesign when it became clear it could encroach on airspace restrictions.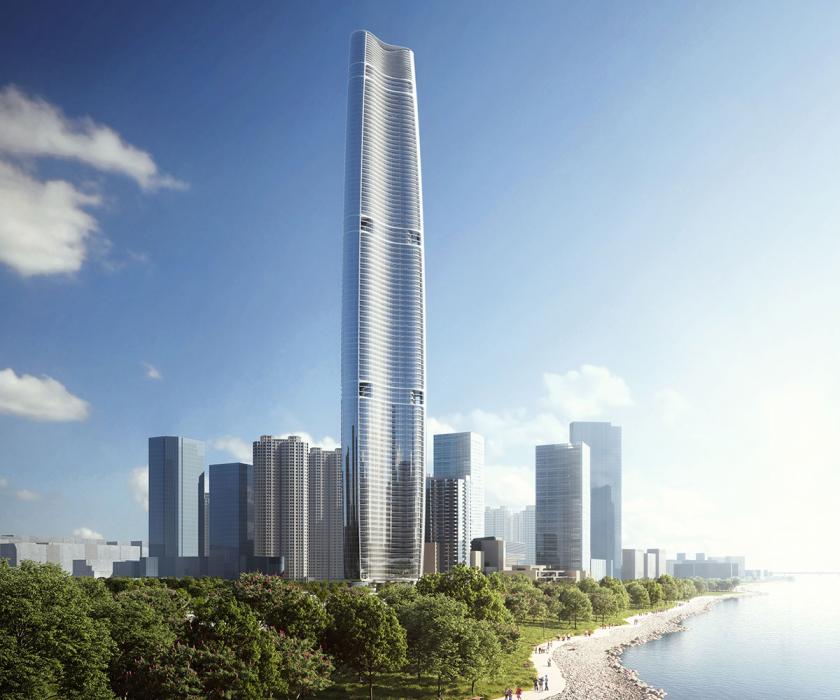 Above: The Wuhan Greenland Center has its crown lopped off. Image courtesy of Greenland Group.
The skyscraper will now top-out at 475.6 metres and won't be the world's second tallest building - instead ranking 15th.
If all goes to plan the building should officially complete in 2022.
1. Merdeka PNB 118 - 678.9 metres
Back in February 2021 we predicted this would be the world's last megatall skyscraper - that is, a building that exceeds 600 metres in height.
So far only four megatalls have ever been constructed, the other three being the Makkah Royal Clock Tower, Shanghai Tower, and Dubai's Burj Khalifa.
Building so incredibly high has many challenges - both structurally and economically. It may be the reason why no Western country has built such a structure.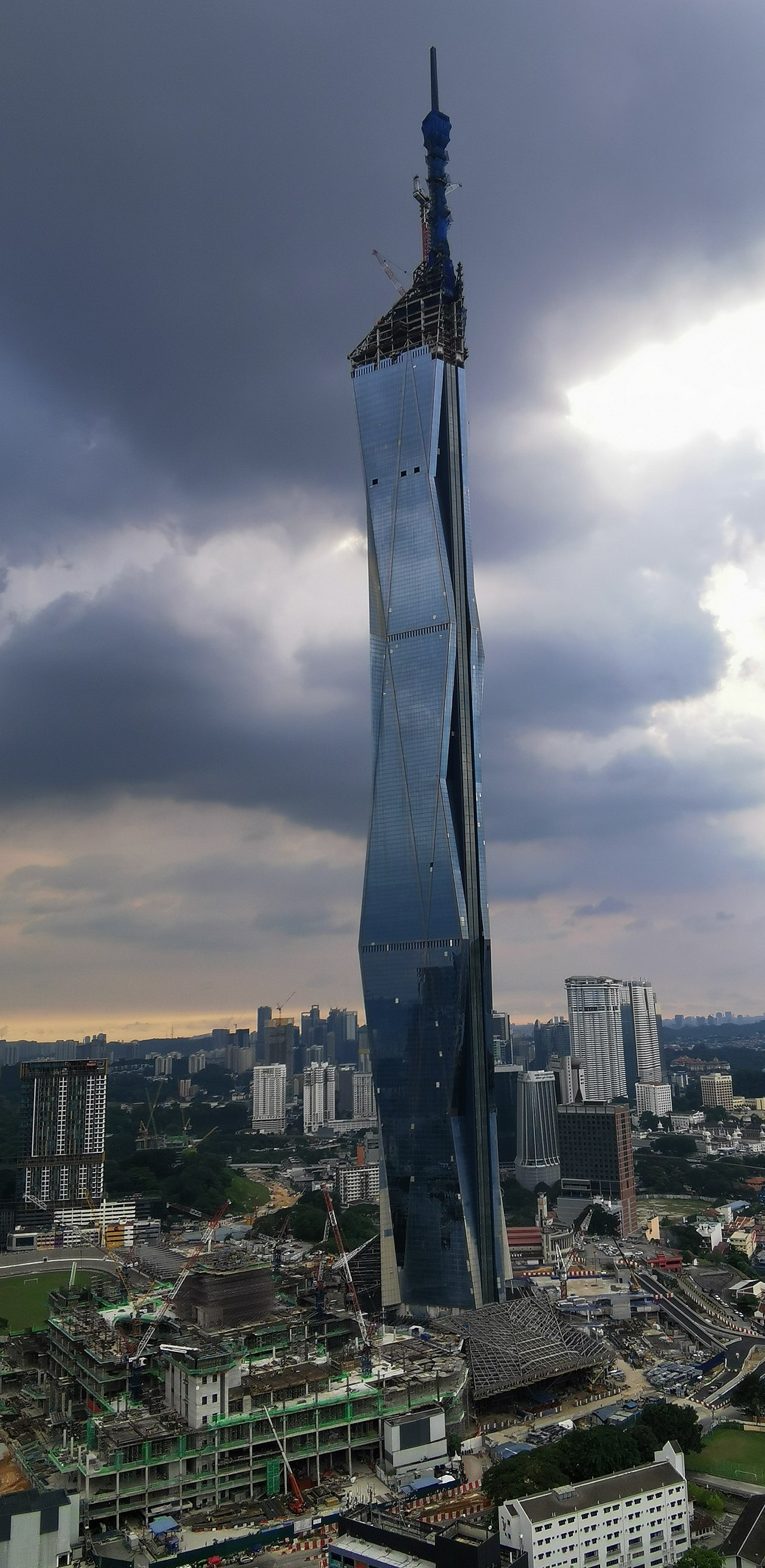 Above: Merdeka PNB118 is now the world's second tallest building. Image courtesy of InterEdit88 / CC BY-SA 4.0.
Merdeka PNB 118 has already topped-out and dwarfs the nearby Petronas Twin Towers, which were the tallest buildings in the world just two decades ago.
The 118-storey Merdeka PNB 118 forms the centrepiece of a redevelopment at one of Malaysia's most historically important sites.
The main tower - containing office space, a hotel, a 36-storey atrium, restaurant and observation decks - will stand as a monument for the country; with cultural symbolism reflected in nearly every element of its design.
To learn more about the world's last megatall skyscraper watch our documentary:
The data in this article are based on the most reliable information currently available. The data is subject to change until the buildings have completed. All information can be confirmed and ratified by the Council on Tall Buildings and Urban Habitat.
Comments
---