SPORTS + ENTERTAINMENT
Tokyo Readying for 2020 Summer Olympics
Youtube Views

83,386

VIDEO VIEWS
JAPAN's capital will host its second Summer Olympics next year - the first time Tokyo hosted the event was in 1964.
At the time, the Games were seen as hugely innovative, not only for their use of wireless, international broadcasting via a geostationary satellite, but also for a number of daring modern structures that were constructed for the event and the launch of the country's first shinkansen (bullet train) line.
Now, a year before the 2020 Games will officially start, progress on a number of key venues has been unveiled by the organisers.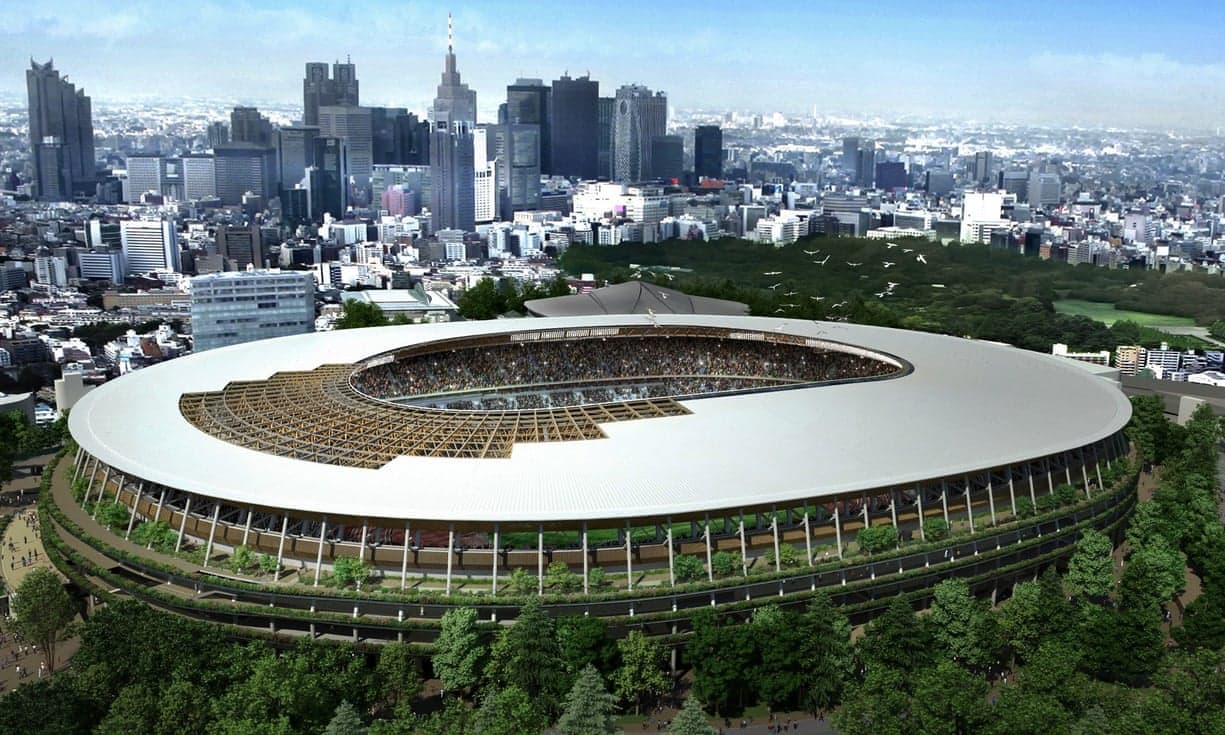 Above: A render showing the final form of the stadium currently under construction (image courtesy Kengo Kuma Associates).
The construction of Tokyo's new National Stadium is well underway, although it won't host the Rugby World Cup later this year, as initially planned.
This is due to delays caused by major changes to the project's design.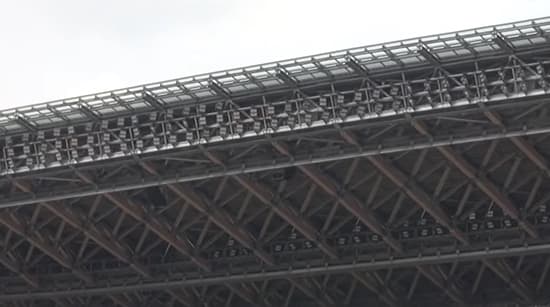 Above: The 60-metre wide canopy is made of steel and wood (image courtesy of the Japan Times).
Initially designed by Zaha Hadid Architects, the project was deemed too large and expensive.
The new, more modest design by Japanese practice Kengo Kuma and Associates features a steel and engineered timber canopy, which will use wood from all of Japan's 47 prefectures.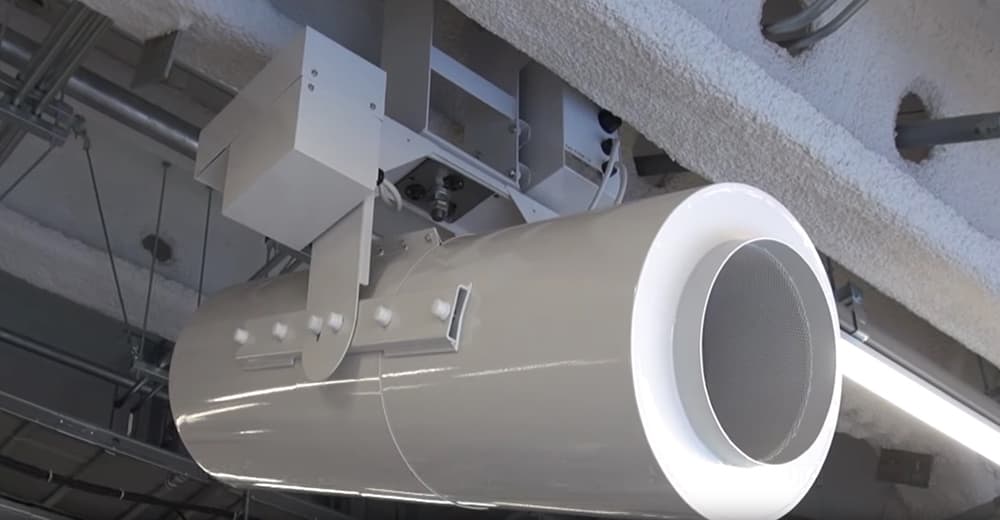 Above: Spectators will be kept cool by fans and mist cooling devices (image courtesy of the Japan Times).
Although the 60,000 seat stadium has been deemed too large to air-condition and cool in a cost and environmentally effective way, the facility will contain 185 large fans and eight mist cooling devices.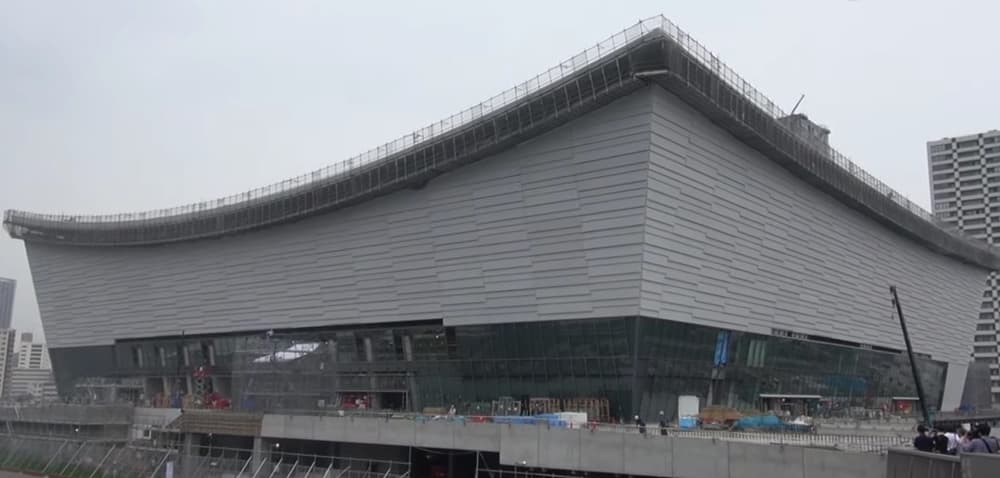 Above: The Ariake Arena, which will host basketball and volleyball events, is set to complete shortly (image courtesy of the Japan Times).
Other Olympic venues close to completion include the Ariake Arena, a USD $320 million, 12,000-seat venue for Olympic volleyball and Paralympic basketball, as well as the timber Ariake Olympic Gymnastic Centre.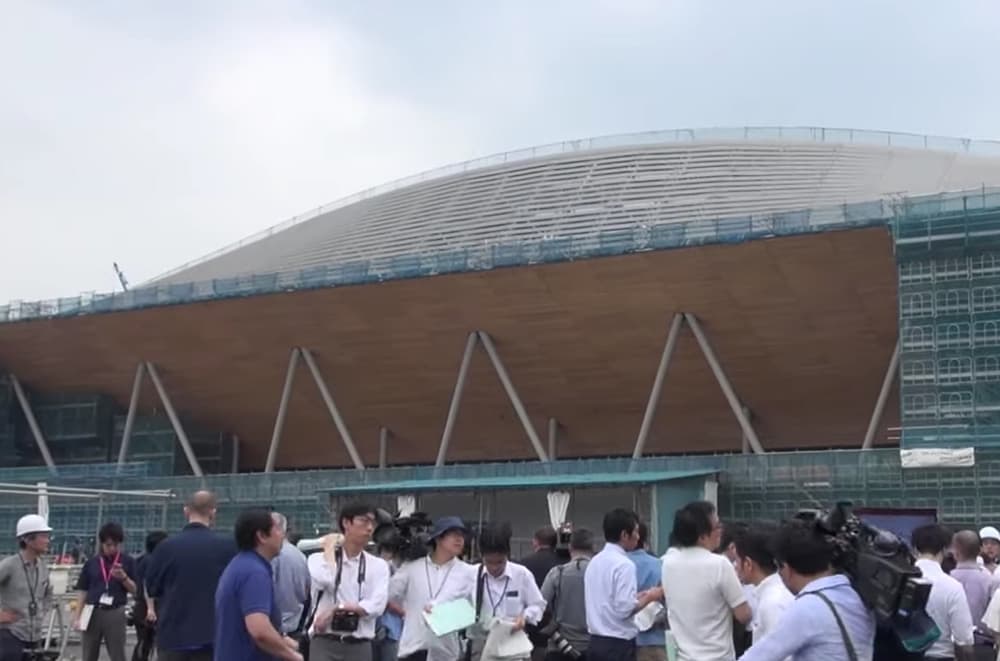 Above: The demountable Ariake Olympic Gymnastic Centre is built using engineered timber (image courtesy of the Japan Times).
The Gymnastic Centre will also accommodate 12,000 spectators and will be made primarily from engineered timber.
The venue is set to be dismantled after 10 years but will continue to serve as a destination for locals after the event.
Also under construction is the 15,000 seat Olympic Aquatics Centre and the Olympic village, which has been shown to the media for the first time.
The neighbourhood will be spread across 44 hectares and feature 18,000 beds.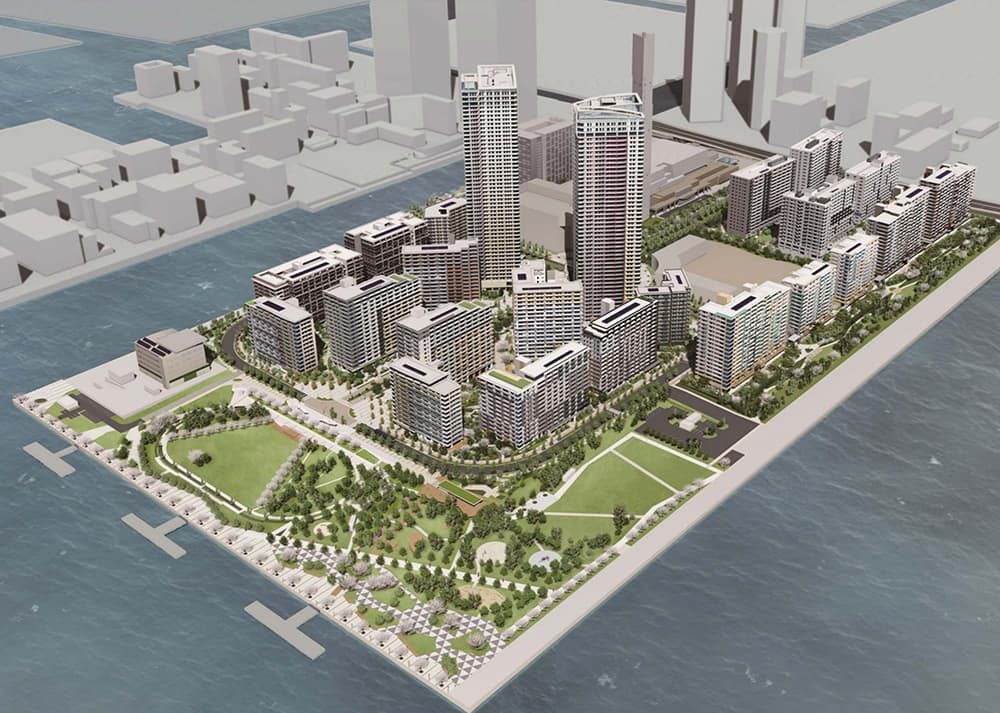 Above: The Olympic village will be converted to contain over 5,600 residential units (image courtesy of Tokyo Metropolitan Government).
After the Olympics, these will be converted to 5,650 residential units which will be made available for sale or rent to the city's inhabitants.
Comments
---