BIM FOR BEGINNERS
What is BIM to Field?
Youtube Views

21,692

VIDEO VIEWS
WHAT DO people mean when they say "BIM-To-Field?" We explain in this three minute video, kicking-off with an important recap on what BIM itself actually means.
WHAT IS BIM?
BIM stands for "building information modelling". It's the process of creating information models or data sets formed of graphical and non-graphical information in a shared digital space known as a common data environment (CDE).
That information builds in richness as the project stages progress until the complete data set is handed over to the Client or end user at completion.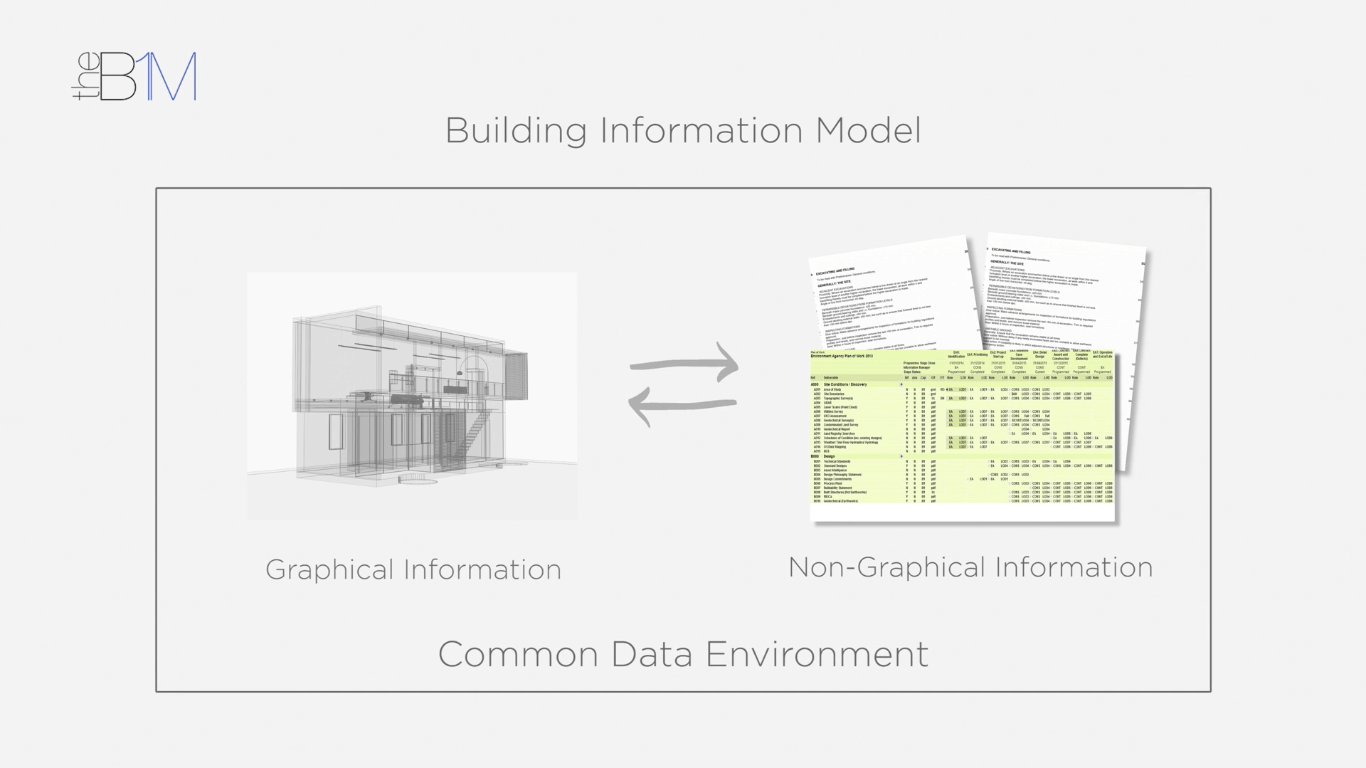 Above: The concept of a building information model.
Information models give project team's highly accurate, co-ordinated and well-structured data about the assets they are designing and constructing (be it a road, a railway, a structure or a building). That data can be used for take-off and pricing, programming or for developing fabrication plans, amongst many other things.
Working in this way enables proposals to be tested and honed virtually first, before heading to site.
But how do you transpose that highly accurate digital data into accurate construction in a real site environment?
TAKING BIM INTO THE FIELD
Conventionally at this stage, the process has reverted to long-established manual methods of setting out. These are time-consuming and carry a risk of error. They also effectively discard a lot of the highly accurate work that has been done up front.
BIM-to-Field is the process of taking the accurate digital data in an information model and using it to inform accurate construction, operations or maintenance out on site.
"Taking accurate digital data + using it to inform accurate works on site"
Tools such as the Robotic Total Station (RTS) by Trimble MEP enable you to import model data to a hand-held tablet device in the field.
That data is then relayed to the Robotic Total Station that provides accurate setting out from the information model using its laser measuring system to a tolerance of 2mm.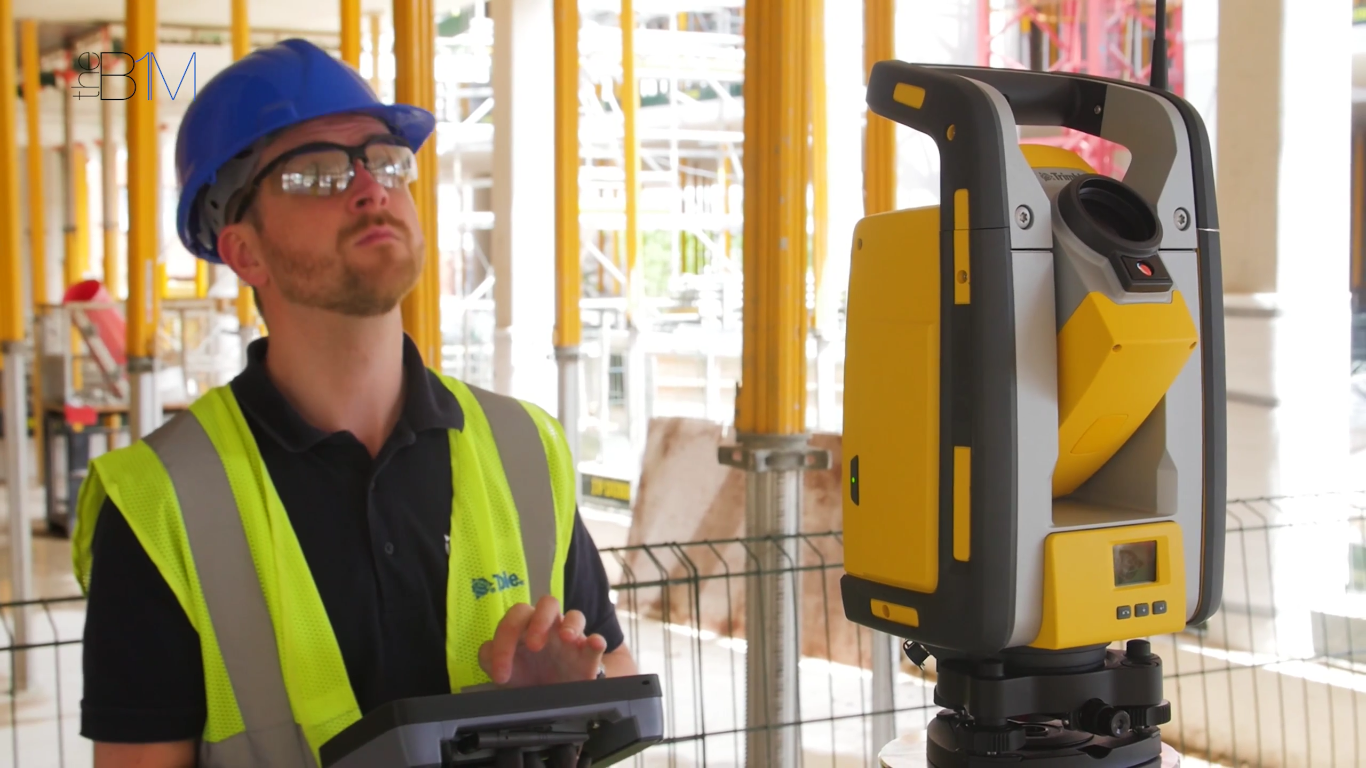 Above: Trimble MEP's Robotic Total Station in use on site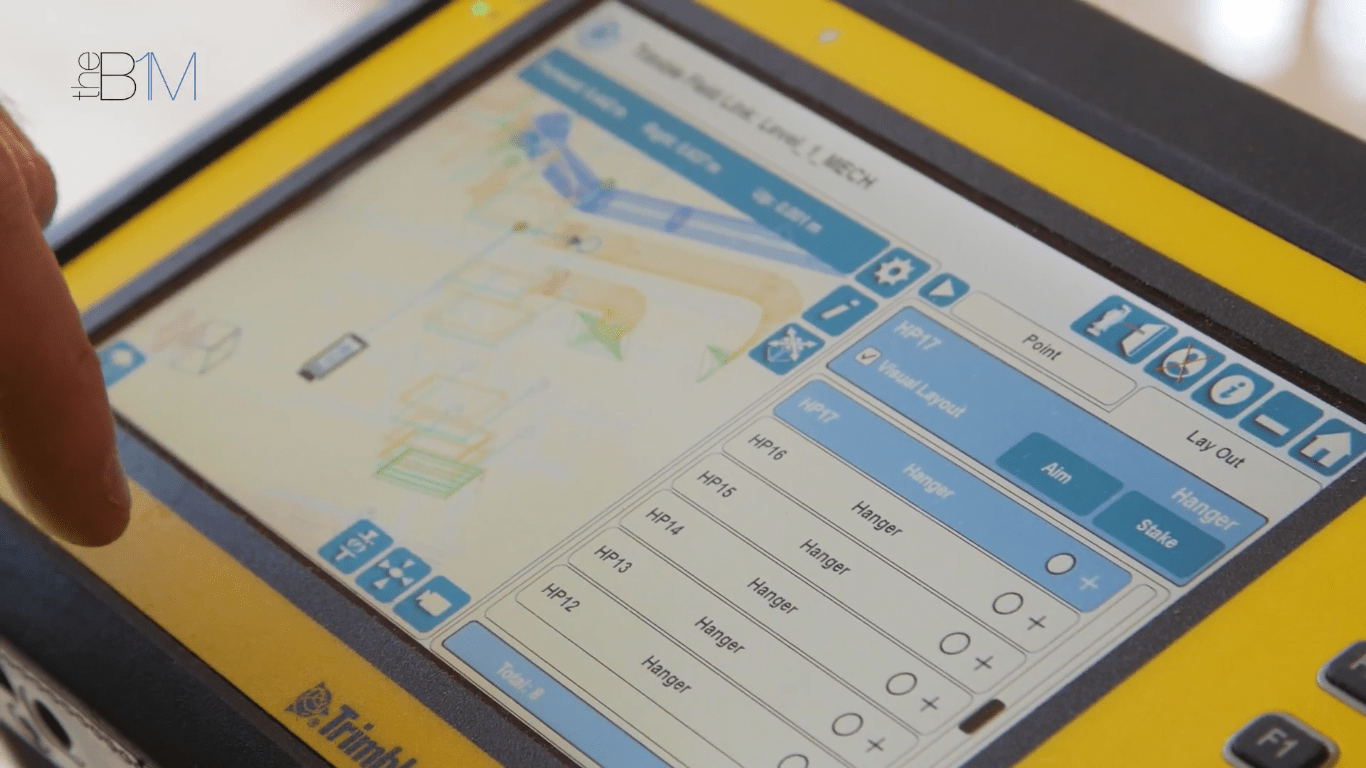 Above: Model data is imported onto a mobile tablet device. Below: The laser pointer on Trimble MEP's Robotic Total Station turns green when a correct setting-out position is reached.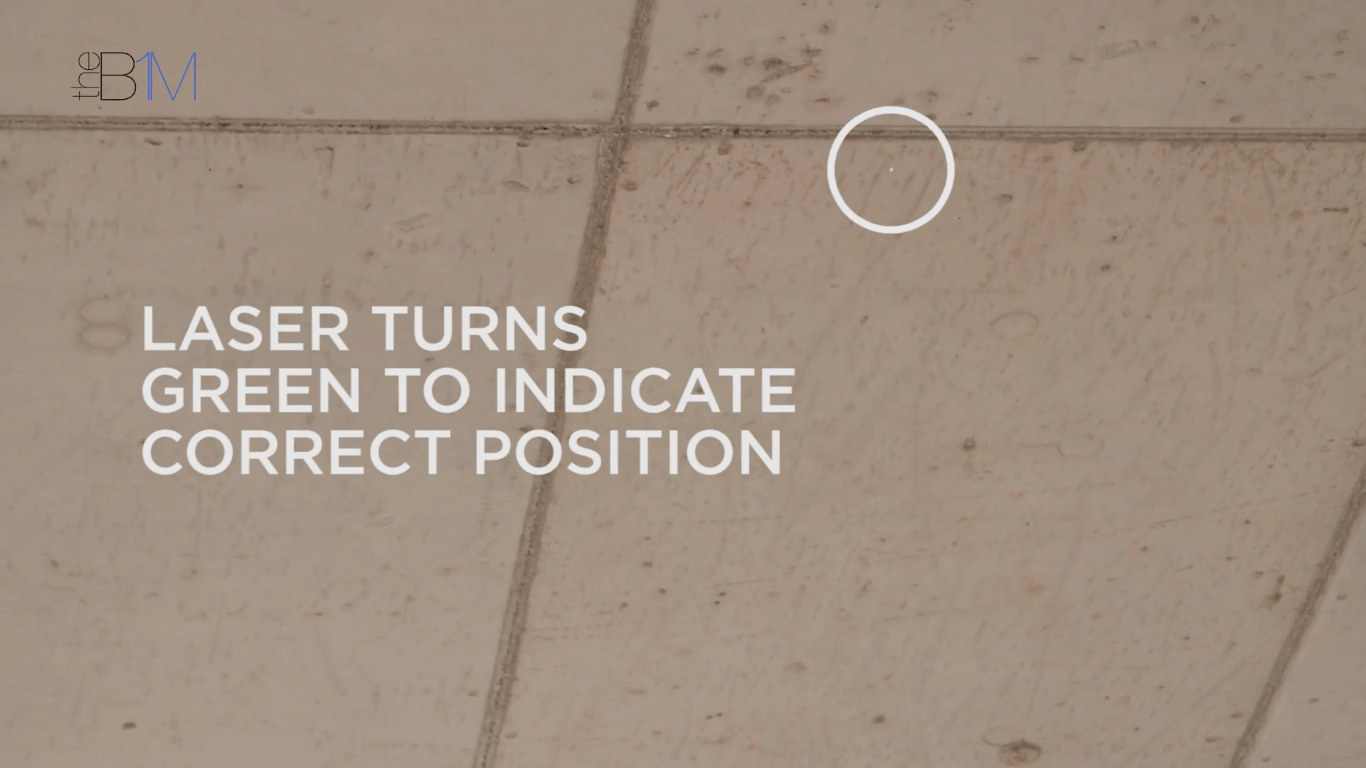 This technology corrects for points on uneven surfaces and locates wall penetrations. Any variations to the model data due to changing conditions on site can be logged and fed-back as as-built data to the project team. Even just from an efficiency point of view, this enables one person to set out five times as many points as a two person team using manual methods.
Of course the technology is operated by a person and uses model data entered by the project team, but the chance for human error is greatly reduced.
FURTHER BIM-TO-FIELD APPLICATIONS
Beyond setting-out, there a number of other applications around that enable you to take information model data with you, out into the field.

Some position you in the model and enable you to access data for the space you are in, or to record as-built data and feed it back to the model. Others provide tools for health and safety inspections or snagging.
It's important that you take away from this video not just an understanding of what people mean when they say "BIM-to-Field", but recognition of why it is so important. Why invest in accuracy at the front end if you don't use that accuracy to actually construct with on-site?
"Why invest in accuracy up-front if you don't use that accuracy to actually construct with on-site?"
This video contains product placement by Trimble MEP. You can learn more about the Robotic Total Station (RTS) here.

Contains footage filmed on location at the Royal Holloway, University of London New Library and Student Services Centre site in June 2016 with kind permission of Osborne and Royal Holloway, University of London.
We welcome you sharing our content to inspire others, but please be nice and play by our rules.
Comments
---