Tech
Top 5 Tips for Digital Collaboration in Construction
Youtube Views

34,933

VIDEO VIEWS
THE RISE of digital tools in construction is transforming the way that people are able to collaborate to deliver projects.
Teams can now share graphical and non-graphical data in common areas online, enabling everyone to access the information they need, wherever they happen to be, across a range of devices.
But while digital collaboration offers significant benefits, it does mark a step-change for the industry and can cause issues if not executed correctly.
Despite the publication of standards in the UK reaching back as far as 2007 (BS 1192) – and the ongoing drive towards delivering projects through building information modelling (BIM) environments – many teams still struggle with effective digital collaboration.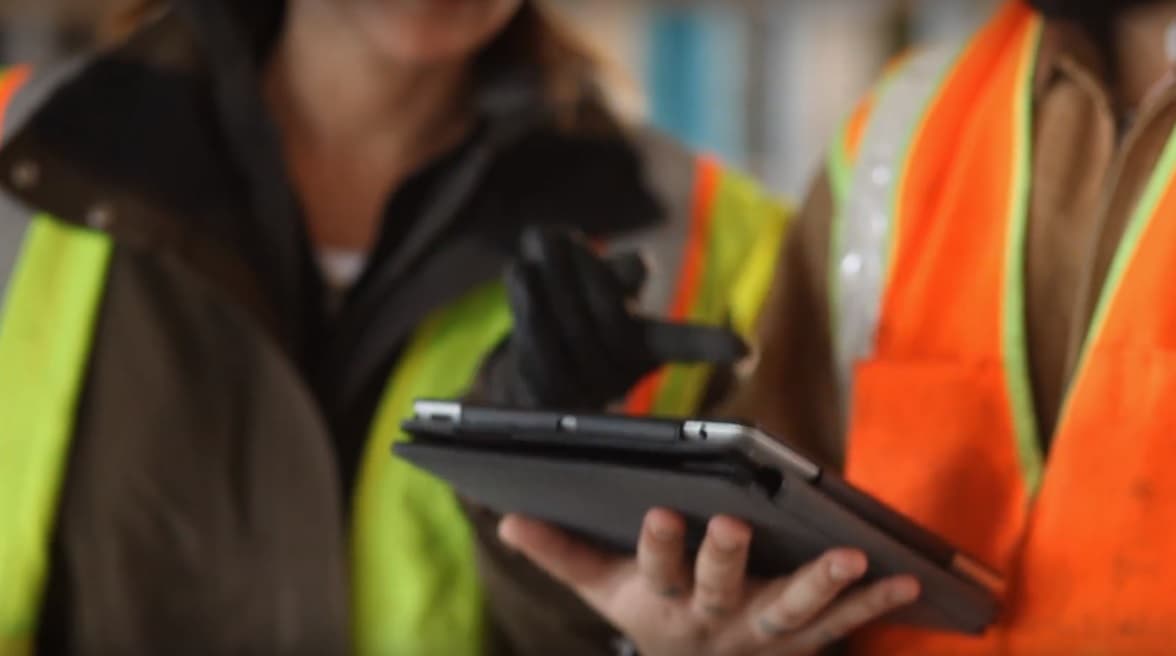 Above: Digital collaboration is transforming project delivery in construction.
So what are some basic principles that teams can adopt to collaborate successfully?
Few people know this area better than Don Jacob, Chief Technology Officer of Bluebeam; a firm whose digital tools are used by over 1.1 million people worldwide.
I caught up with him with in this video and discussed the five key tips for collaborating digitally on construction projects.
1 – WORK IN A COMMON DATA ENVIRONMENT (CDE)
Our first tip is to work in a "common data environment" or "CDE".
In simple terms, a CDE is a shared online space for storing documentation that all appropriate parties in a project team have access to. It could take a range of forms – from a server or free online programme, to more advanced systems for more complex projects.
CDE's hold all project data, from drawings to specifications and schedules. Access permissions are controlled by an administrator who ensures that each party has appropriate access to the information that they need.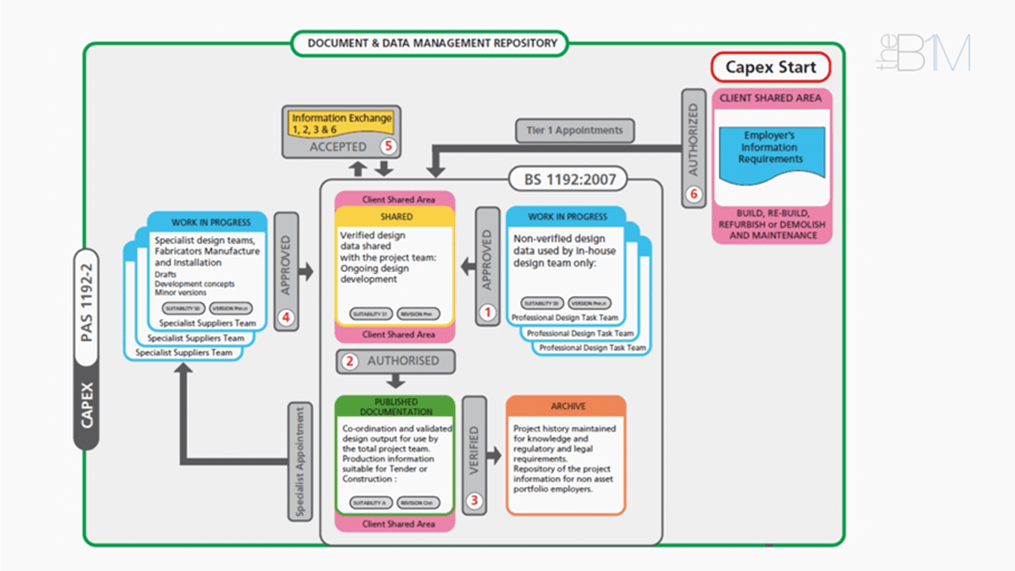 Above: The common data environment workflow as set out in the UK's PAS 1192-2 (image courtesy of The British Standards Institution).
"It's a centralised, single source of truth for the project" explains Jacob. "Historically we've been taking paper and bringing it out into the field and the problem with that is my version may be separate from your version and what we're building to is different".
When the whole project team are working to one, clearly filed, version controlled set of documents, it helps to remove the delays that occur in finding information and in constructing elements of a project incorrectly.
2 – BE ABLE TO ACCESS YOUR INFORMATION
It may sound simple, but with project teams collaborating across different geographic locations you need to be working with a tool that enables you to access your information wherever you may be.
"The time factor is crucial" says Jacob. "You don't have time to go back to the job site trailer or heaven-forbid the office."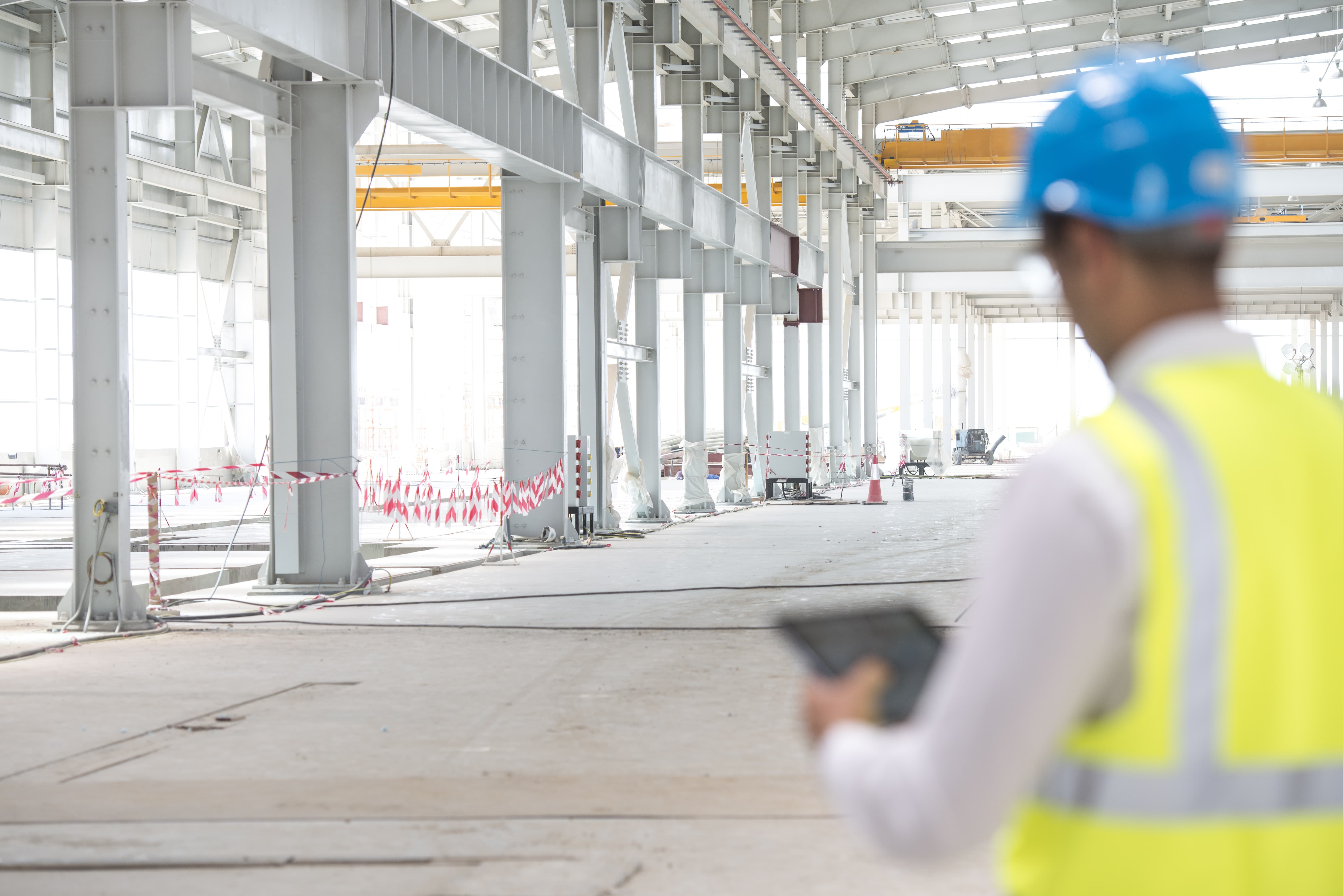 Above: Having access to your information, wherever you may be, is crucial.
Taking an inclusive approach here is key – as far as it is appropriate, access needs to be extended across all levels of your project team; from the supply chain to the client.
3 – ESTABLISH PROTOCOLS (AND STICK TO THEM)
Our third tip is to establish protocols… and actually stick to them.
When you have many people collaborating digitally on a project – all uploading, sharing and accessing documents – it is important to have the right ground rules in place from the outset.
You'll need to consider things like file naming conventions, folder structures, upload locations and access permissions. Communicating these via a Project or BIM execution plan with all parties before you start work or grant them access to your CDE is critical.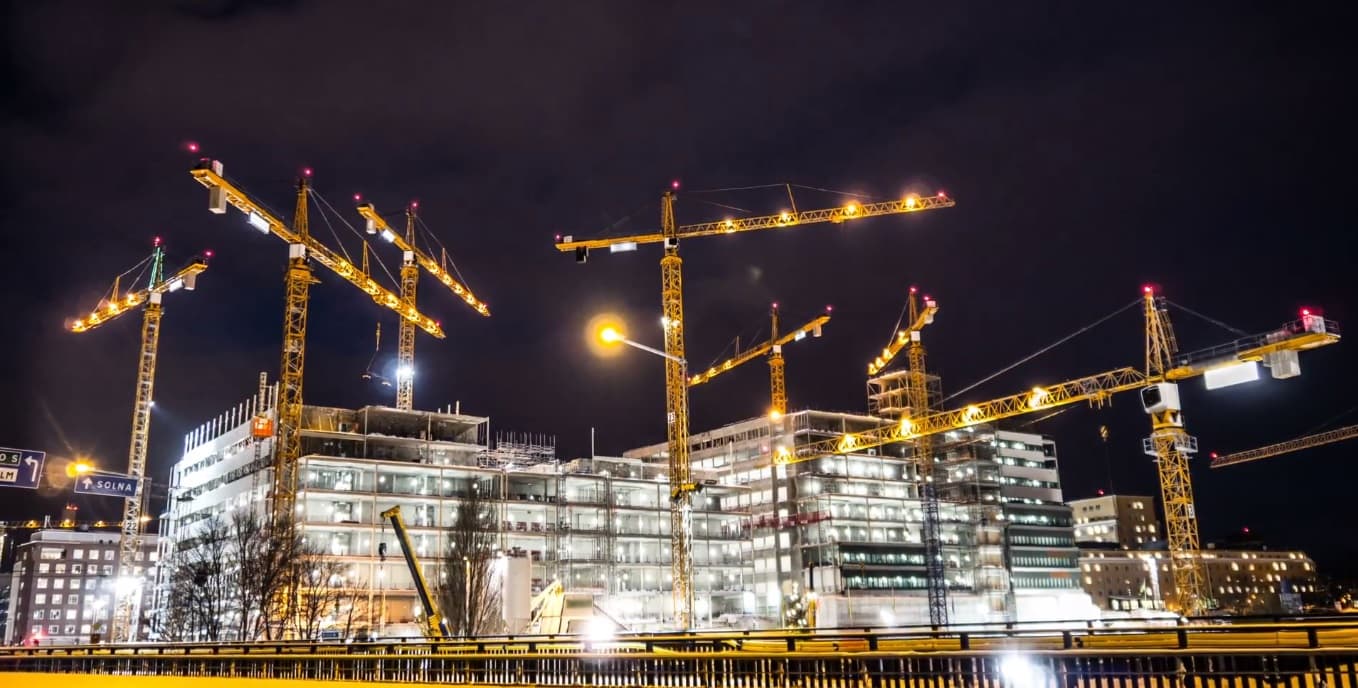 Above: It is important to establish protocols for digital collaboration from the outset, especially on large projects involving many thousands of people.
Many digital collaboration tools have features that can help with maintaining protocols across a project. Jacob cites the process of document mark-ups as a key example; tools like Bluebeam Revu come complete with features that standardise mark-up methodologies ensuring protocols are followed.
While the task of enforcing protocols can be difficult on projects, it does enable people to find and use the right documentation quickly, ensuring that work elements are constructed correctly first time around, and as efficiently as possible.
4 – WORK WITH A UNIVERSAL FILE FORMAT
Once your project team can access the correct information, they'll need to be able to read it. Working with a file format that the parties you are collaborating with can use and open is critical.
For example, designers working in high-end design authoring tools will need to share the information they produce with others who may not have access to the same high-end software.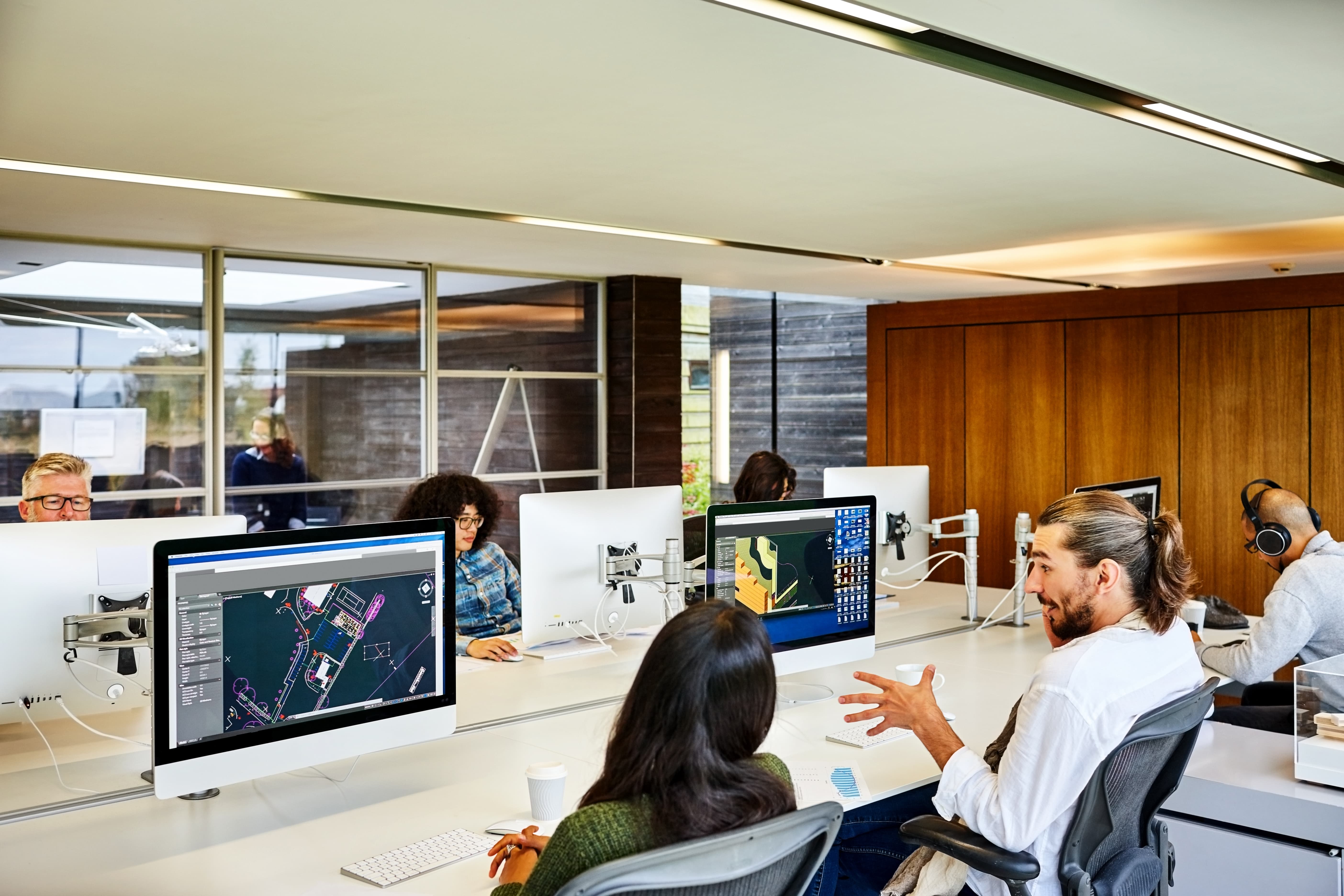 Above: Working with a file format that the parties you are collaborating with can use and open is critical.

Many platforms make free viewing tools available for their software, enabling the wider project team to see the information developed.
Jacob also highlights the power of the "portable document format" (widely known as PDF):
"PDF is a great container format for being able capture that drawing design information, as well as 3D model information, and that down-stream [as built] information that often needs to make it back into the project information."
5 – COMMUNICATE
While it can be natural to think otherwise, communication is even more important when operating in a digital environment than in more traditional settings – especially where your project team are working remotely.
It is important to remember that people drive projects forward and that you have not replaced the need to communicate regularly and effectively with your team by adopting a digital collaboration approach.
Project team communication can take a range of forms; from meetings and telephone calls to video conferencing, instant messaging applications and email.
It is likely that some or even all of these are in use on a complex project and with many users it is again important to have the right protocols in place. Misuse of communication tools can cause delays, reduce efficiency and distract people unnecessarily.
"Technology today is providing a democratisation of everyone's voice on the project" explains Jacob.
"The applications capture and track who said what and when – that really helps increase the fidelity of the project."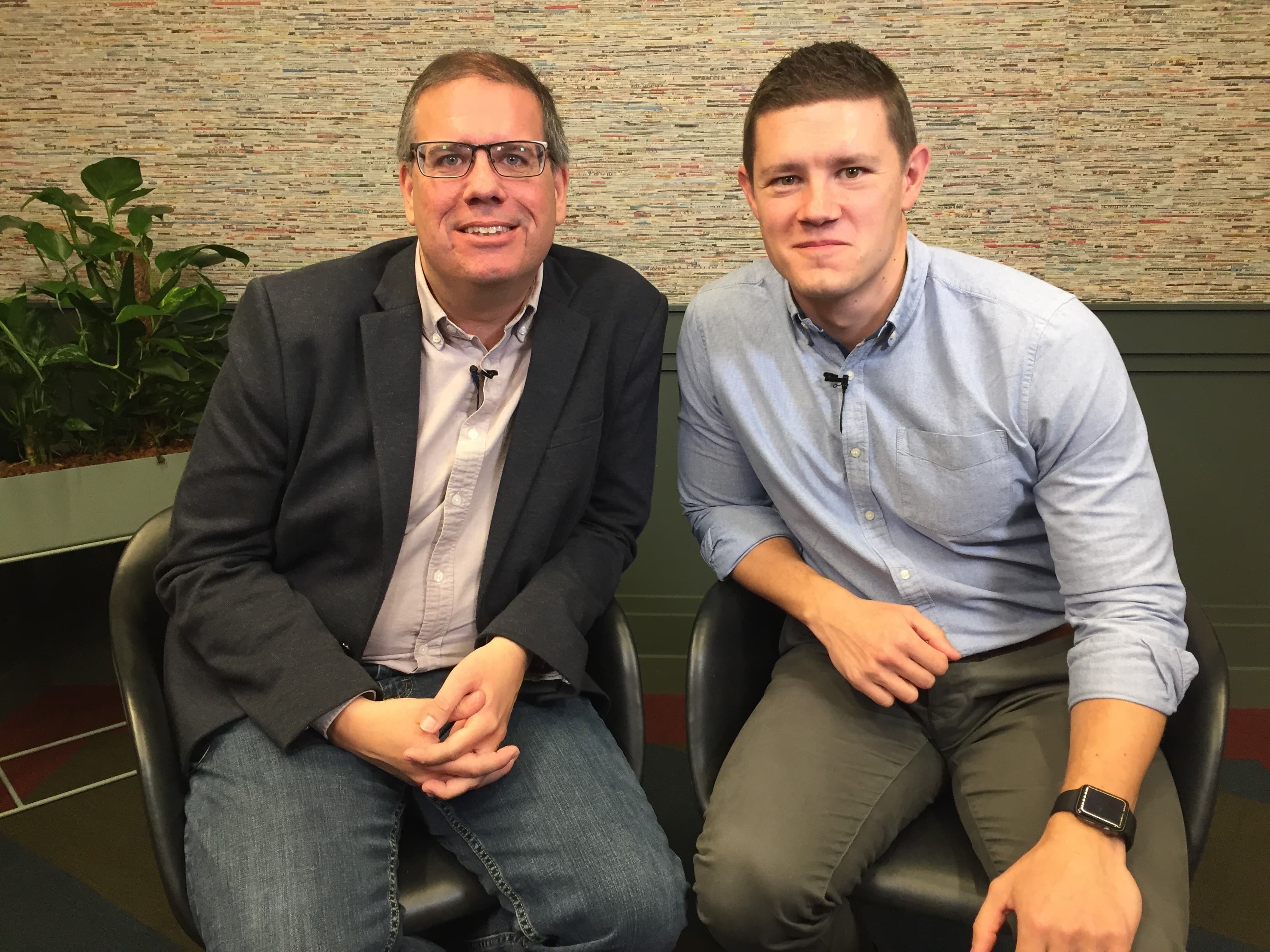 Above: Don Jacob, Chief Technology Officer of Bluebeam on set with The B1M's co-founder Fred Mills.
ARE YOU COLLABORATING DIGITALLY ON YOUR PROJECT? How are you getting on? Let us know in the comments below or on our social media channels.
Don't miss the Bluebeam Extreme Conference Europe 2018, taking place in London on 18-19 April.
Access a free trial of Bluebeam Revu here.
We welcome you sharing our content to inspire others, but please be nice and play by our rules.
Comments
---