CITIES
Circular Floating Neighbourhood Under Construction in Amsterdam
Youtube Views

258

VIDEO VIEWS
SPATIAL planning and architecture practice Space & Matter are helping to build a circular, floating neighbourhood in Amsterdam North.
The new development, called Schoonschip ("clean ship" in Dutch, but also a name of an early computation algorithm), follows five years after Space & Matter, together with DELVA Landscape architects, City of Amsterdam and other partners launched De Cevuel, a sustainable creative hub in the area.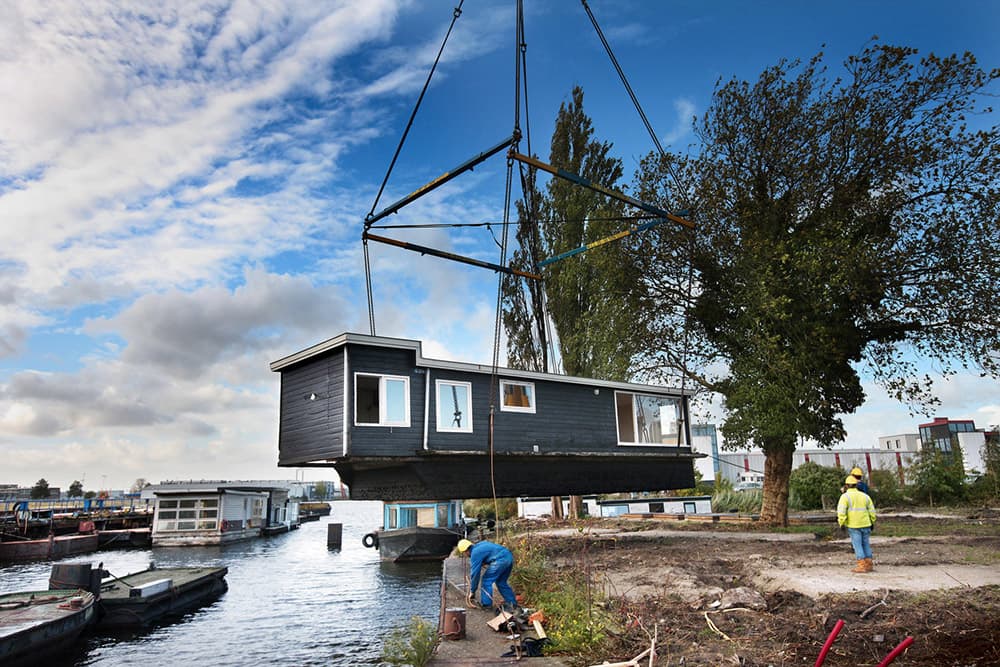 Above: Old houseboats were lifted ashore and repurposed as offices at De Ceuvel (image courtesy of Space & Matter / Jean-Piere Jans).
Built on a former wharf, the topsoil of De Ceuvel was heavily contaminated after decades of industrial use.
Rather than following the conventional approach of removal, Space & Matter and DELVA Landscape proposed to plant vegetation that would draw the toxins out of the ground.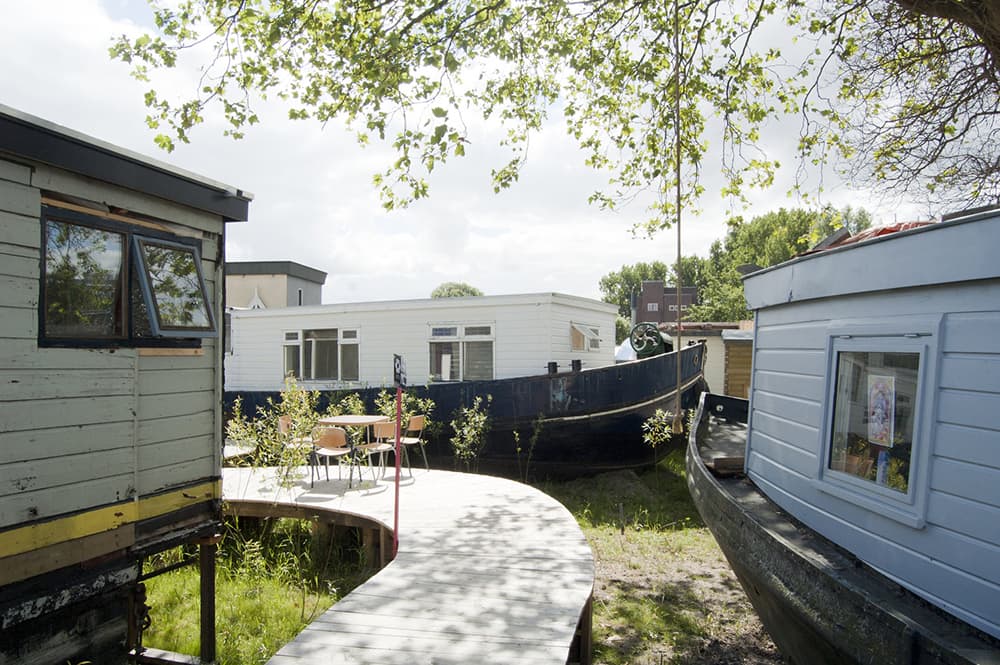 Above: Plants are used to help decontaminate the soil (image courtesy of Space & Matter).
Old houseboats were then brought onto the land and converted into offices for local creatives and social enterprises.
The structures were retrofitted with photovoltaic panels connected to a smart grid, biofilters and wastewater-recycling facility, as well as a small greenhouse used by an on-site café.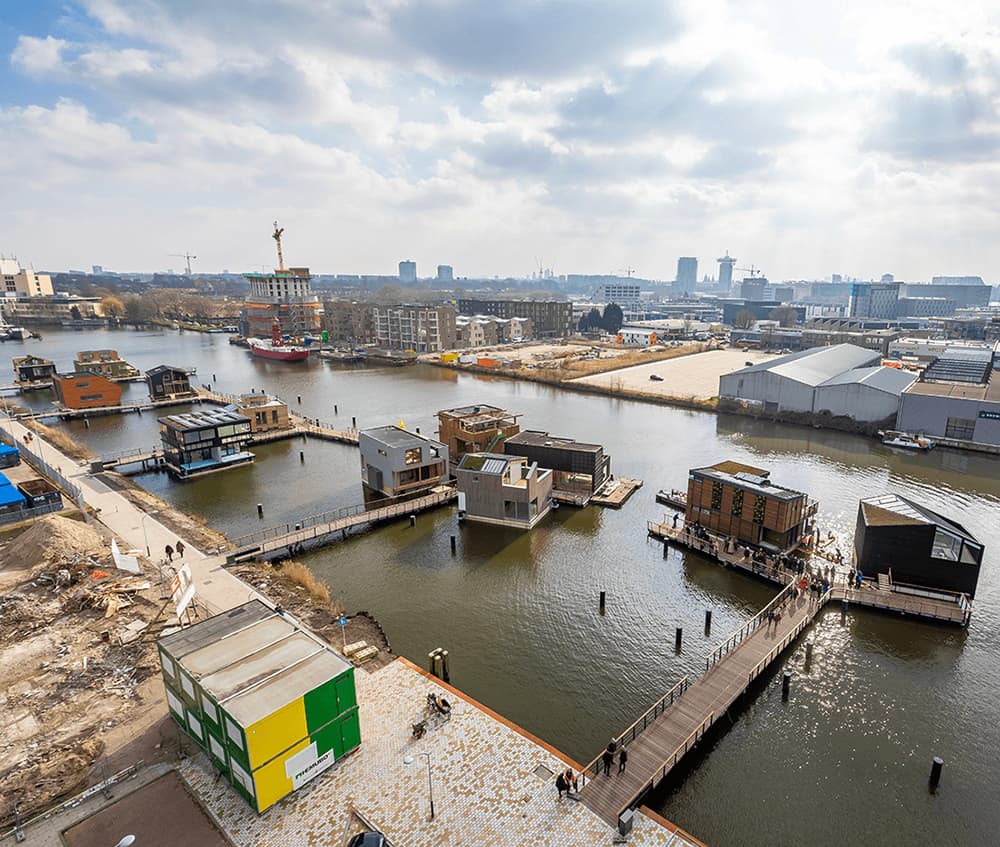 Above: Schoonschip will contain 46 self-built floating houses (image courtesy of Space & Matter / Isabel Nabuurs).
Now, these technologies are being scaled-up and adapted to Schoonschip, a floating community of over 46 self-built houses. A jetty connects all the houses and acts as a connection point to the smart electricity grid and the sewage network.
The floating houses are towed to location and are fitted out with PV cells, submerged heat exchangers, a greywater recycling system and vacuum toilets.
A floating bio-refinery will be able to turn sewage into usable energy.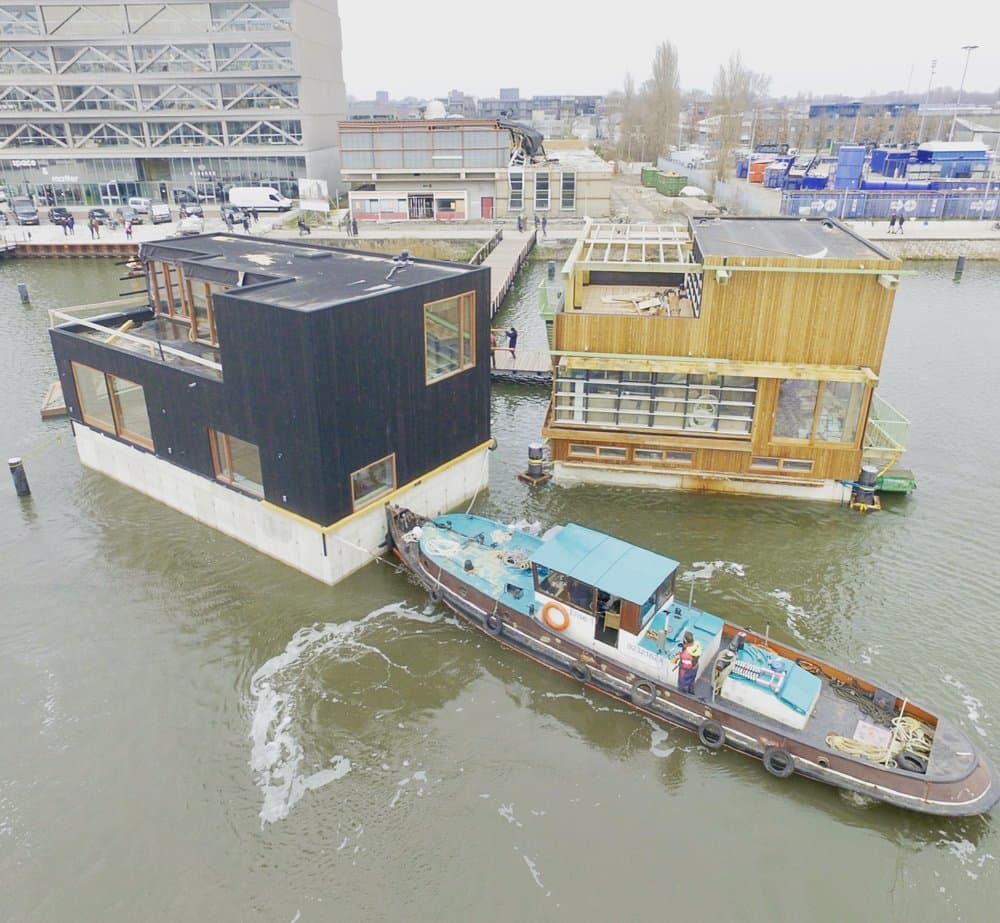 Above: The houses are towed to location and connected to the jetty, which contains smart infrastructure (image courtesy of Metabolic).
Because the development is connected to the city's energy, water and sewage networks, the area around it, currently undergoing development from an industrial to a mixed-use residential area, could possibly tap into the circular strategies developed deployed at De Ceuvel and Schoonschip.
Comments
---