TECH
Constructing a Museum with Microsoft's New AR Headset
Youtube Views

108,112

VIDEO VIEWS
MICROSOFT and Bentley Systems, have unveiled SYNCHRO XR; a new augmented-reality (AR) product that allows construction teams to access a digital twin of their project and flag issues with ongoing work.
One of the case studies being used to test the innovation is the ongoing construction of a new public depot at the Boijmans Van Beuningen art museum in Rotterdam, The Netherlands.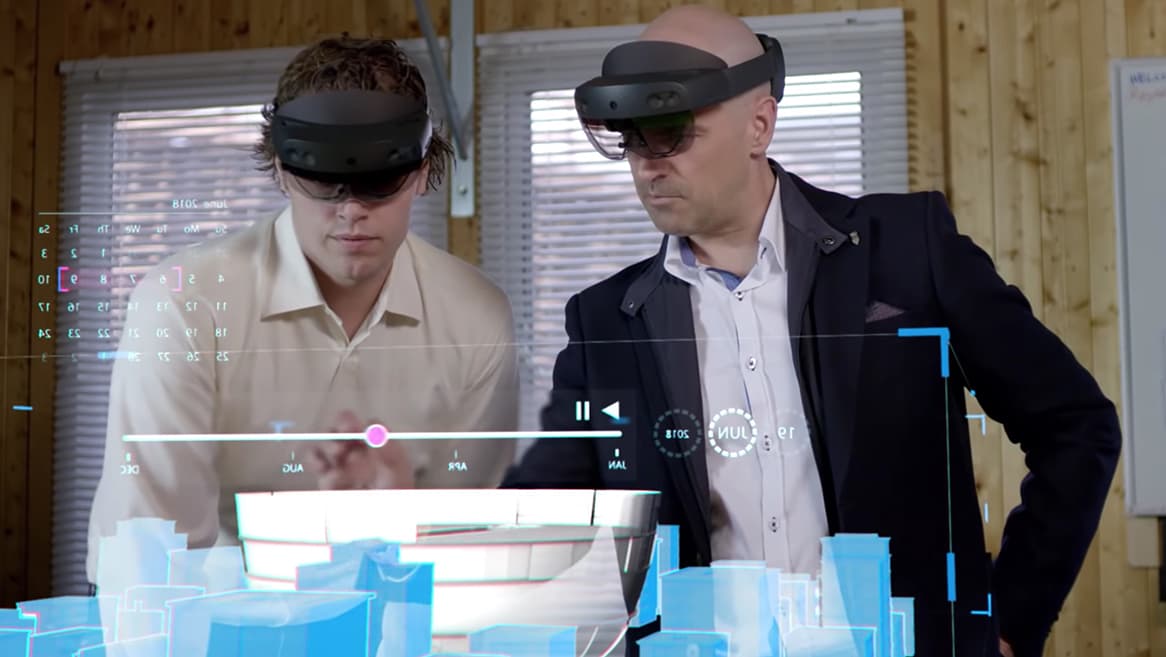 Above: Construction managers demonstrating the use of HoloLens 2 and SYNCHRO XR software (image courtesy of Microsoft HoloLens).
But the ability to report in real-time is not the game changer according to Microsoft and Bentley. The new app, specifically developed for HoloLens 2, allows the workers to report and annotate issues without the use of a secondary screen.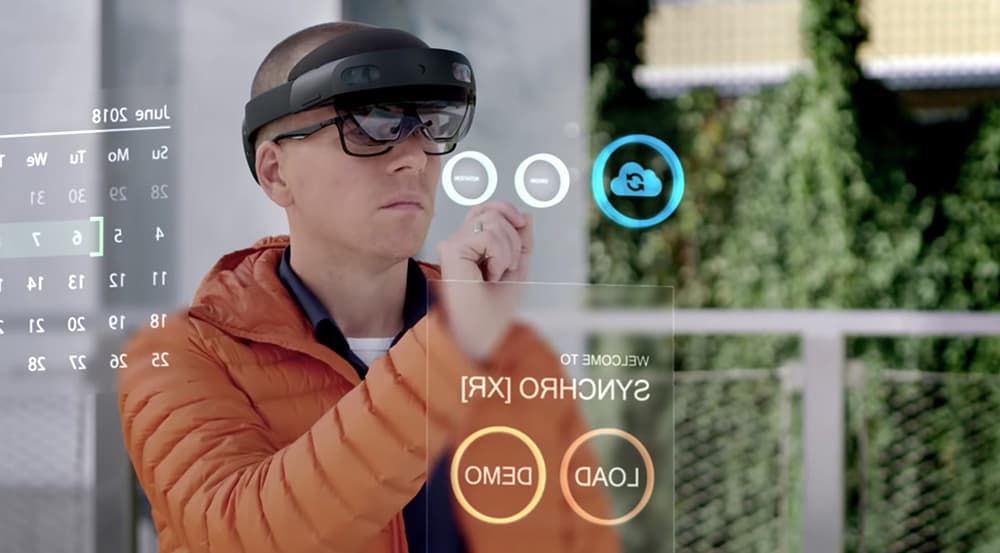 Above: Combining holographic technology and eye tracking software eliminates the need for additional screens (image courtesy of Microsoft HoloLens).
Developed by Microsoft as a specialist AR headset for professionals, HoloLens 2 contains an eye-tracking system, as well as holographic projections that enables construction industry users to zoom in and interact with graphical information models, and work collaboratively in 4D.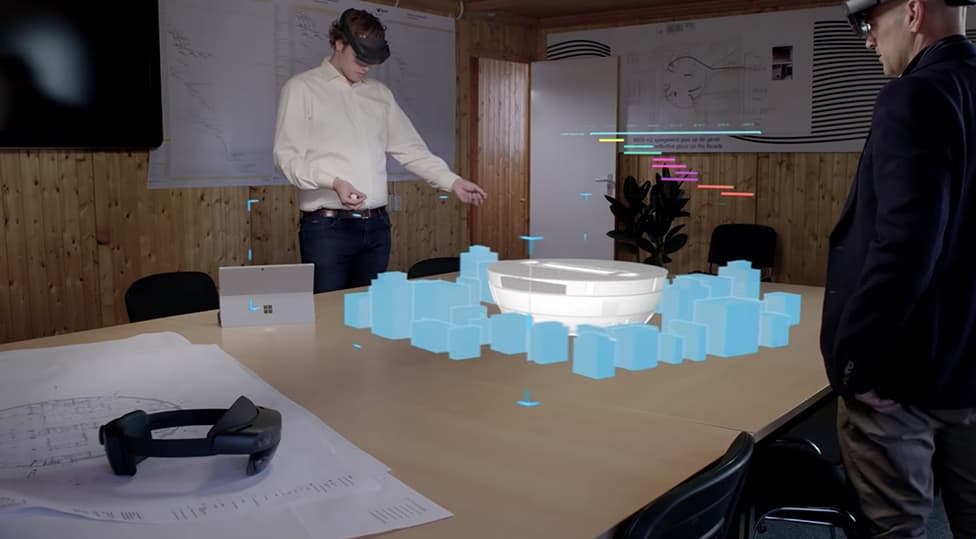 Above: Users can view 4D information models and adjust scheduling according to the latest information (image courtesy of Microsoft HoloLens).
Microsoft and Bentley Systems hope that this immersive, intuitive experience will increase safety on building sites, as workers are more aware of their surroundings than when working with a screen. There is also the potential to increase productivity.
Microsoft believe the product is intuitive enough to be used without extensive training.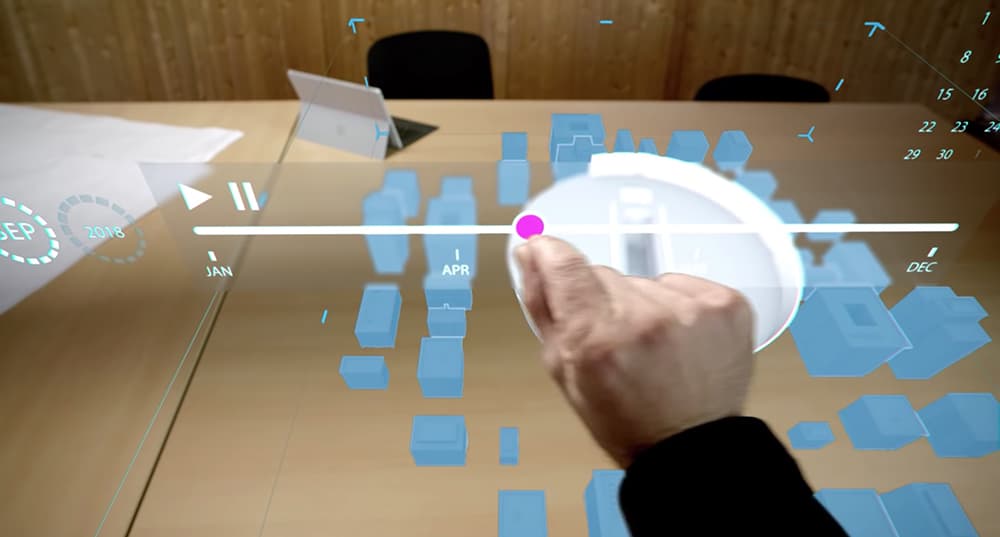 Above: The software is designed to be intuitive (image courtesy of Microsoft HoloLens).
The use of cloud technology helps to create a real-time feedback loop, where minor faults and delays can be detected and reported as they arise, giving managers the ability to resolve issues more rapidly.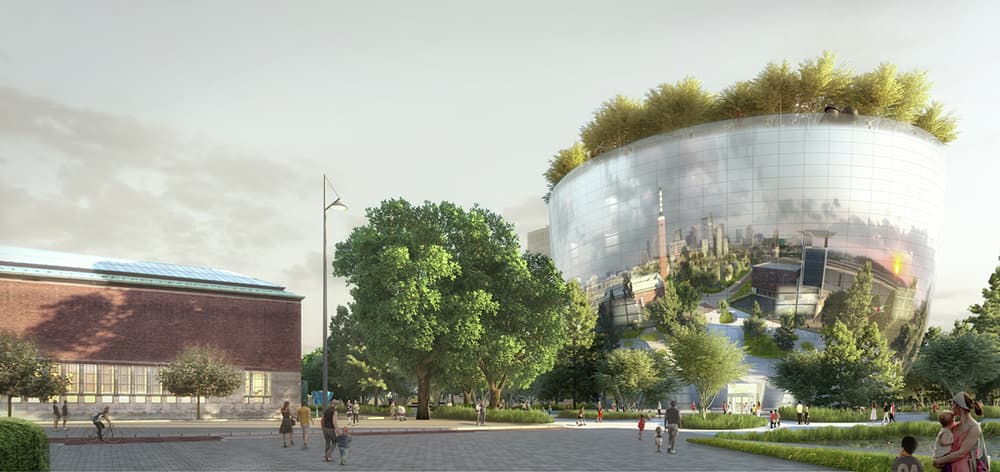 Above: These new digital tools are being used at the Museum Boijmans Van Beuningen in Rotterdam, The Netherlands (image courtesy of MVRDV).
While the video above shows HoloLens 2 and SYNCHRO XR being used on a more traditional building scheme, they can also be applied to the construction and operational phases of infrastructure and mining projects.
Comments
---