EUROPE
Tottenham Hotspur's New Stadium has Completed
Youtube Views

59,674

VIDEO VIEWS
THE new stadium of north London Premier League Club Tottenham Hotspur - designed by sports venue specialist Populous and one of The B1M's "Top 5 Stadiums completing by 2020" - completed construction works last week.
Located at the site of the club's original White Hart Lane stadium, that was built in 1898 and periodically upgraded, the new stadium dramatically expands the venue's capacity from 36,284 to 62,062 spectators.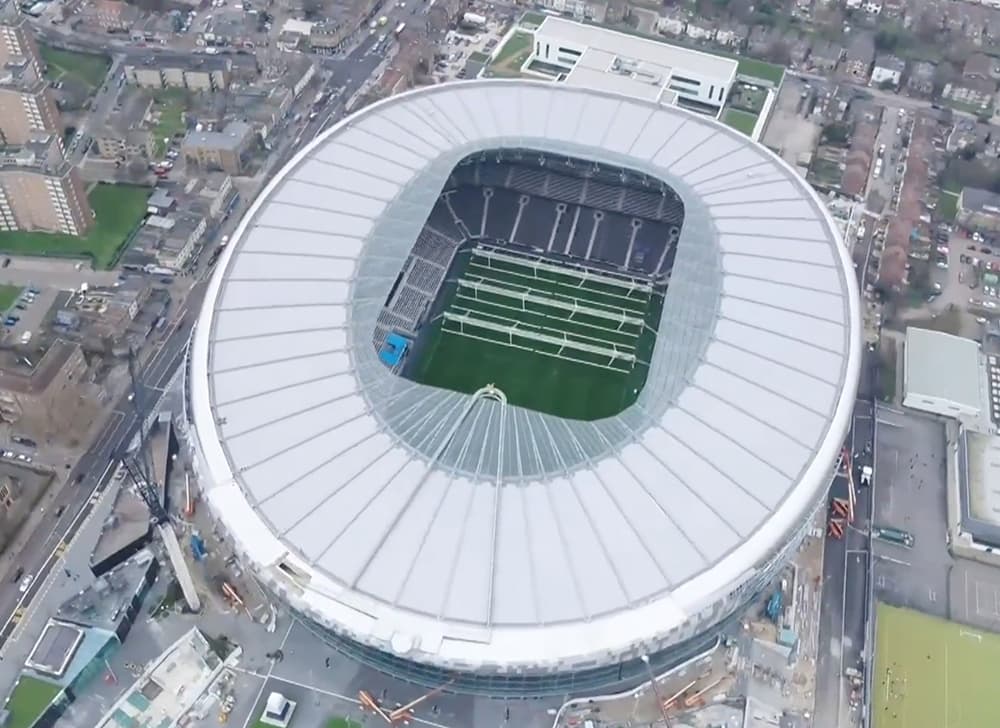 Above: Drone footage reveals the finished stadium (image courtesy of Populous).
While there have been a number of plans to relocate the stadium in the past two decades, it was only after 2011, when the club failed to win a bid to use London's 2012 Olympic Stadium, that they committed to rebuilding their current facility.
The first part of the regeneration, approved in 2010 and completed in 2015, included building the Lilywhite House, which contains a supermarket, college and club offices.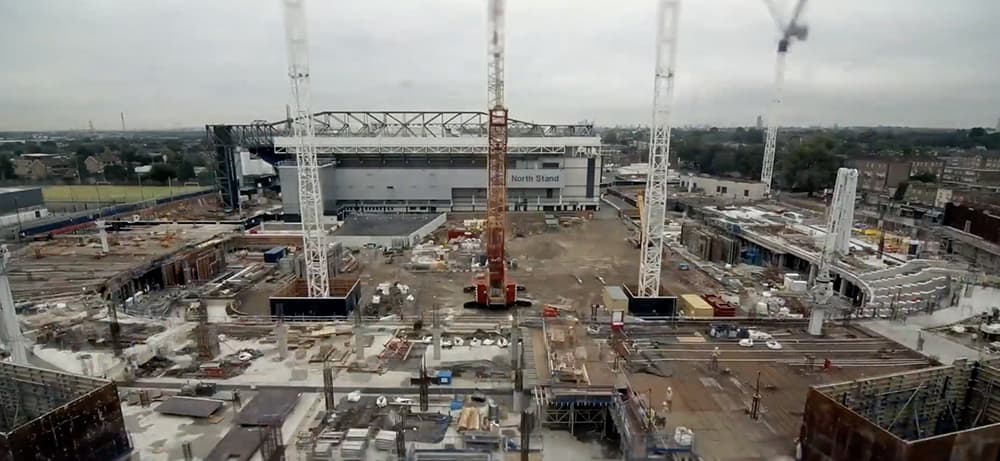 Above: Construction of the stadium began in 2016, following a protracted planning process (image courtesy of Populous).
The building of the stadium was delayed following a lengthy process to purchase the additional land needed to construct the larger venue as well as unsuccessful appeals from business owners who would have to relocate.
Tottenham Hotspur submitted their plans for the current venue in 2015 and construction began the following year.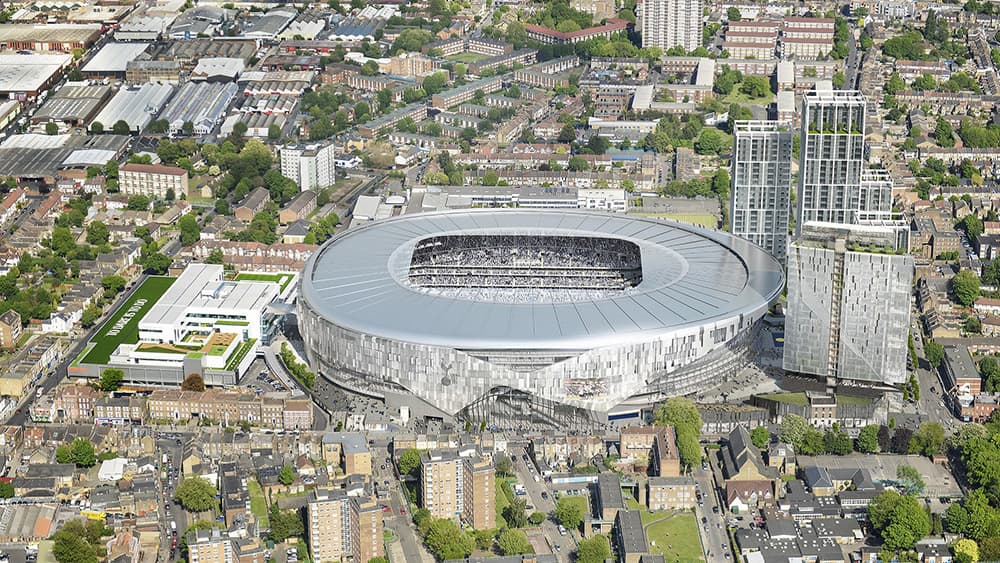 Above: A rendering showing the completed redevelopment, along with a hotel and housing, currently under construction (on the right) ( image courtesy of Populous).
The newly approved plan not only contained the stadium itself, which was to be expanded from the 56,000 seats proposed in 2010, but also 579 homes, a 180-room hotel, a community health centre and an extreme sports facility.
The club relocated to Wembley for the 2017/18 season while construction was underway, but issues with faulty electrical wiring meant that the club had to extend its temporary lease until April 2019.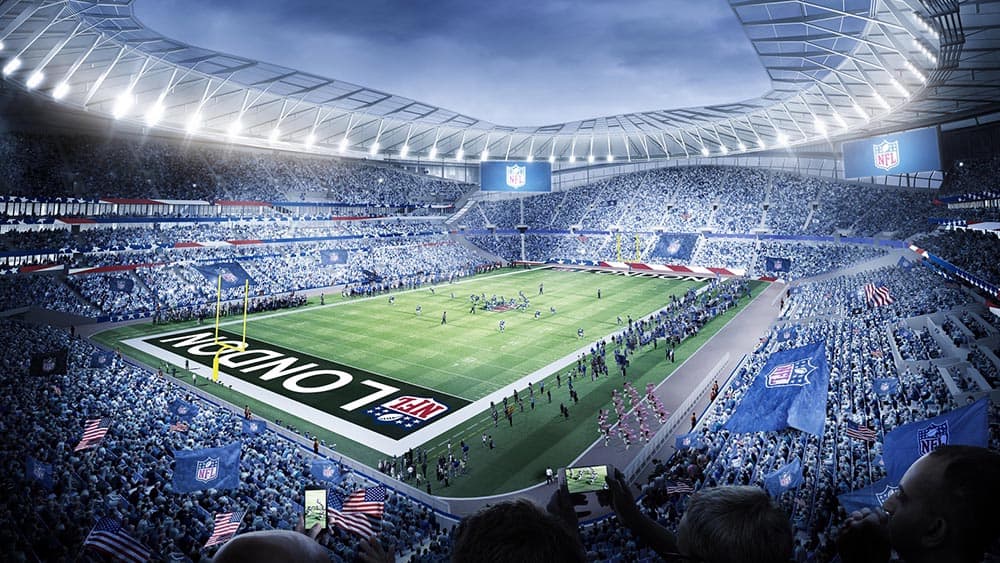 Above: The venue's retractable pitch features an American-style synthetic turf for NFL matches (image courtesy of Populous).
The new stadium features a retractable pitch weighing 10,000 tonnes with a synthetic turf surface underneath allowing the venue to host NFL games, concerts and other events.
Parts of the rubble from the old stadium were reused as aggregate in the new stadium's concrete mix.
Above: The stadium will help kickstart regeneration of the wider area (image courtesy of Populous).
It is hoped that the £637 million new venue, with its improved facilities and additional services, will help kickstart regeneration of the wider Tottenham area.

Comments
---