Tech
AI Startup 3D Printing a Martian House Prototype
Youtube Views

VIDEO VIEWS
NEW YORK-based tech startup AI SpaceFactory has begun 3D printing a "Mars Habitat Prototype".
Last year, the startup received the top prize of USD $21,000 from NASA's 3D Printed Habitat Challenge, allowing the firm to proceed into prototyping stage.

Called "MARSHA" - short for Mars Habitat - the building uses a specially formulated "Martian Polymer" that can be made from materials found on the planet's surface and does not use water.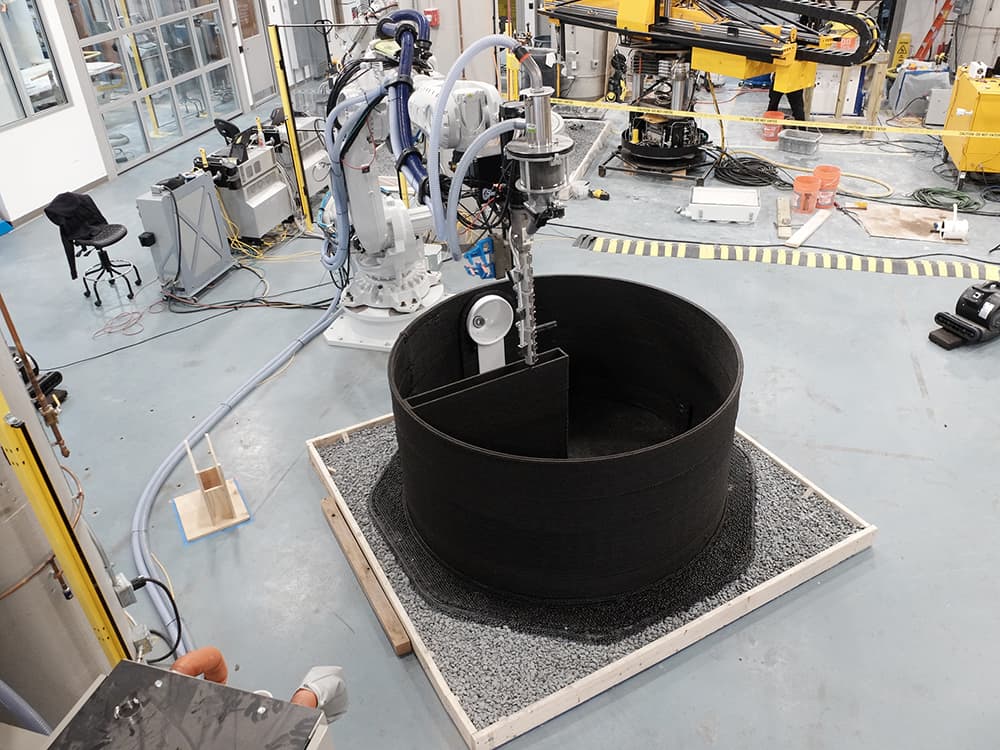 Above: MARSHA is 3D printed using a special polymer made from materials readily available on Mars (image courtesy of AI SpaceFactory).
AI SpaceFactory has already started working on prototypes and received a further prize of USD $88,000 on 1 February 2019 for successfully demonstrating MARSHA's viability.
The 3D printed samples were tested for strength, impact resistance and durability in extreme temperatures.
Above: Early tests of the polymer are promising and indicate it could be superior to 3D printed concrete (image courtesy of AI SpaceFactory).
The company's "Martian polymer" formula was also proven to have superior durability during freeze-thaw cycles and tensile and compressive strength when compared with 3D concrete as well as having a higher thermal resistance and providing better protection against cosmic radiation.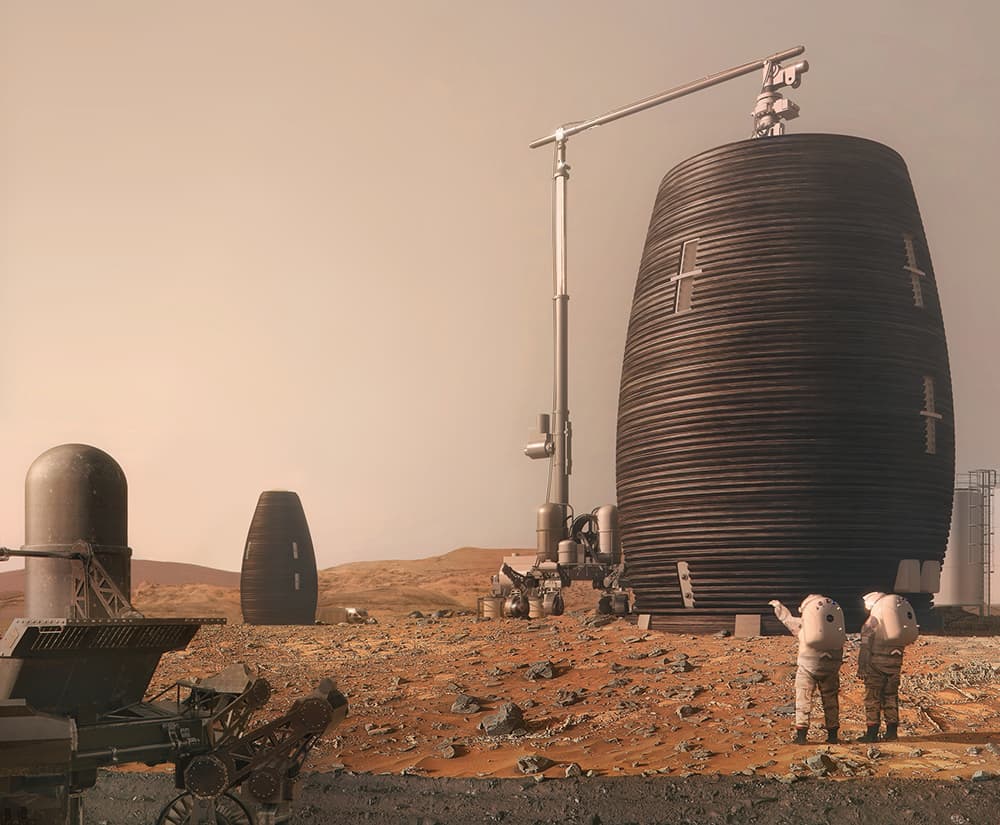 Above: A render showing MARSHA being 3D printed on Mars (image courtesy of AI SpaceFactory).
Last year, AI SpaceFactory printed and sealed a large cylinder designed to hold 1,200 gallons (4,550 litres) of water. The designs for the actual Martian dwelling include tall, bullet-like structures featuring multiple storeys and skylights.
Above: The design of the habitat features a two storeys and a skylight at the top (image courtesy of AI SpaceFactory).
The last phase of the challenge includes printing a 1:3 scale prototype of the dwelling and will be held at Bradley University in Peoria, Illinois, from 29 April to 4 May 2019 with the winning team receiving a final prize of USD $500,000.
Learn more about the construction industry space race in our documentary.
Comments
---