SPORTS + ENTERTAINMENT
David Beckham's Miami Stadium Moves Closer to Reality
Youtube Views

47,504

VIDEO VIEWS
DAVID Beckham has secured approval for his Miami Freedom Park and Soccer Village in a public vote held earlier this month.
The former England captain and entrepreneur has been working towards building a Major League stadium in the city since 2014.
Initial proposals included a 25,000 seat venue near Miami's port, although opposition to these plans saw three different locations proposed over subsequent years.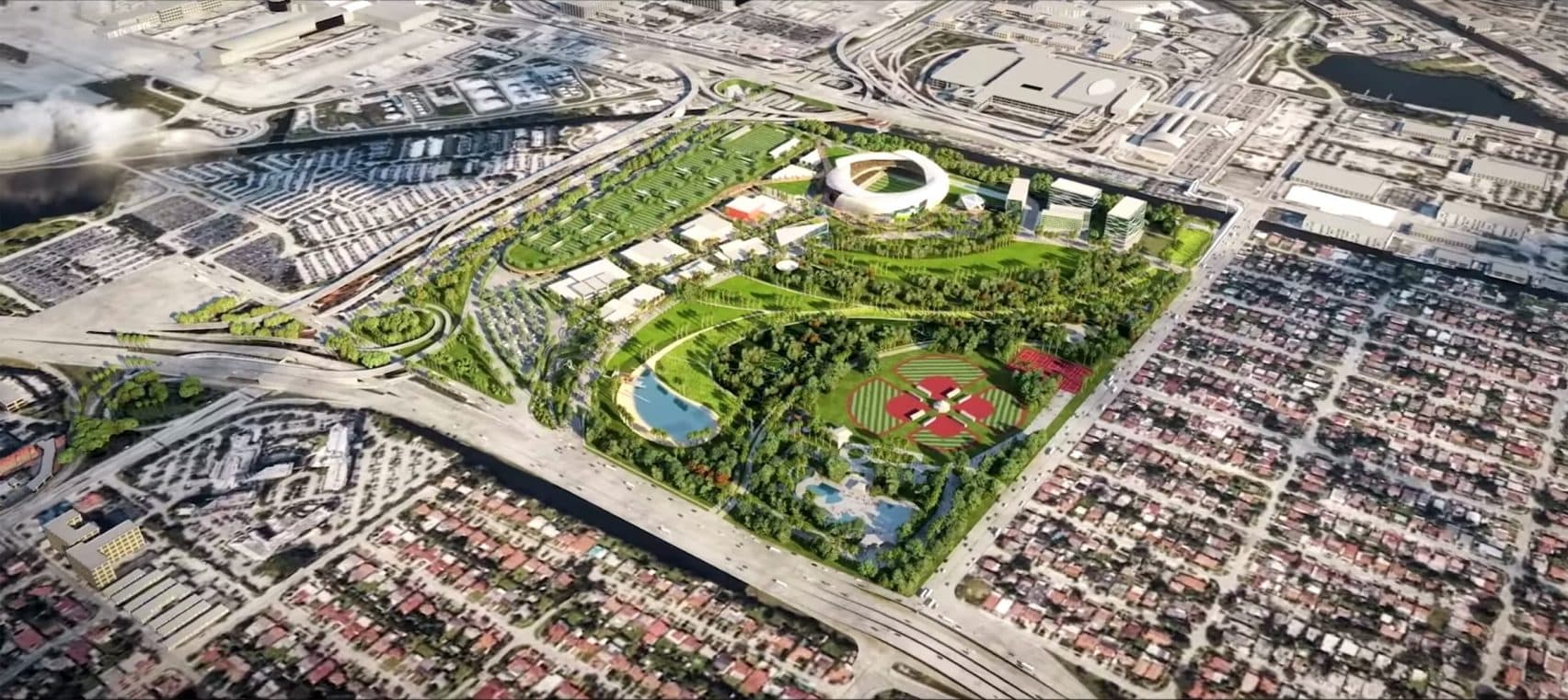 Above: An aerial rendering showing the Freedom Park sports complex (image courtesy of Club Internacional De Fútbol).
In July 2018, Beckham and his fellow investor Jorge Mas unveiled a proposal for "Freedom Park", a multi-sports venue including a 25,000-seat stadium, a million square feet (93,000 square metres) of retail and commercial space, a 750-room hotel and 58 acres (23 hectares) of parkland.
Other amenities will include baseball fields and a children's water park.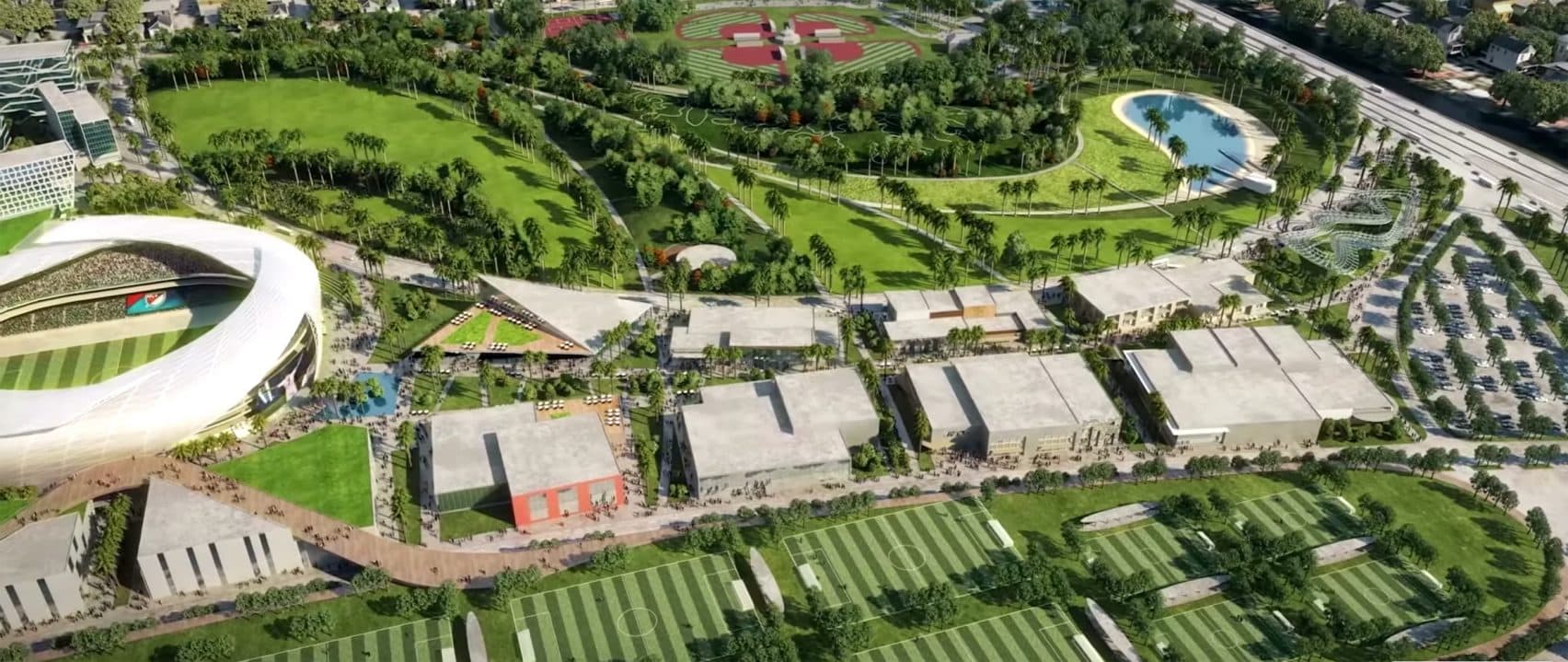 Above: In addition to sports facilities, Freedom Park will also offer a million square feet of office space (image courtesy of Club Internacional De Fútbol).

The USD $1BN project would create some 11,000 jobs during construction and over 2,300 permanent jobs upon completion.
However, it would also replace Miami's only public golf course and is proposed to be partially built on heavily contaminated land which would require significant remediation works before construction could commence.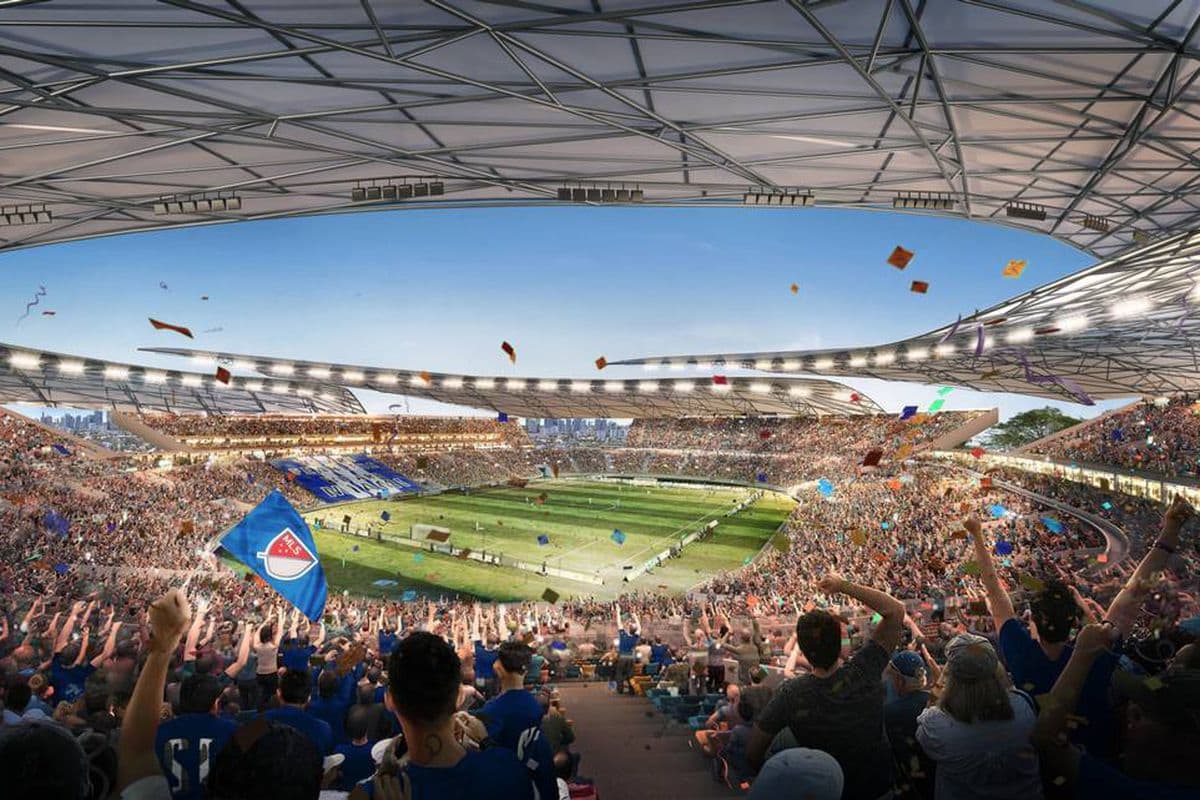 Above: The proposed stadium, designed by Miami practice Arquitectonica, will accommodate 25,000 spectators (image courtesy of Club Internacional De Fútbol).
60% of those voting backed the project, but Freedom Park will also need to gain approval from four of Miami's five city commissioners before construction can begin.
Mas and Beckham are both optimistic and hope to secure a building permit in a year's time. Following that, the completed stadium could open as early as 2021.
Comments
---