INFRASTRUCTURE
Ten Fold Unfolds Full Working Prototype
Youtube Views

115,839

VIDEO VIEWS
TEN FOLD, the UK-based engineering startup dedicated to automatically deployable folding spaces, has produced a full working prototype, complete with floors and swing-out panels that function as exterior walls.
The company hopes this will help achieve its goal of shipping its first commercially sold units, which range in size from 689 to 1830 square feet (64 to 170 square metres), by the end of this year.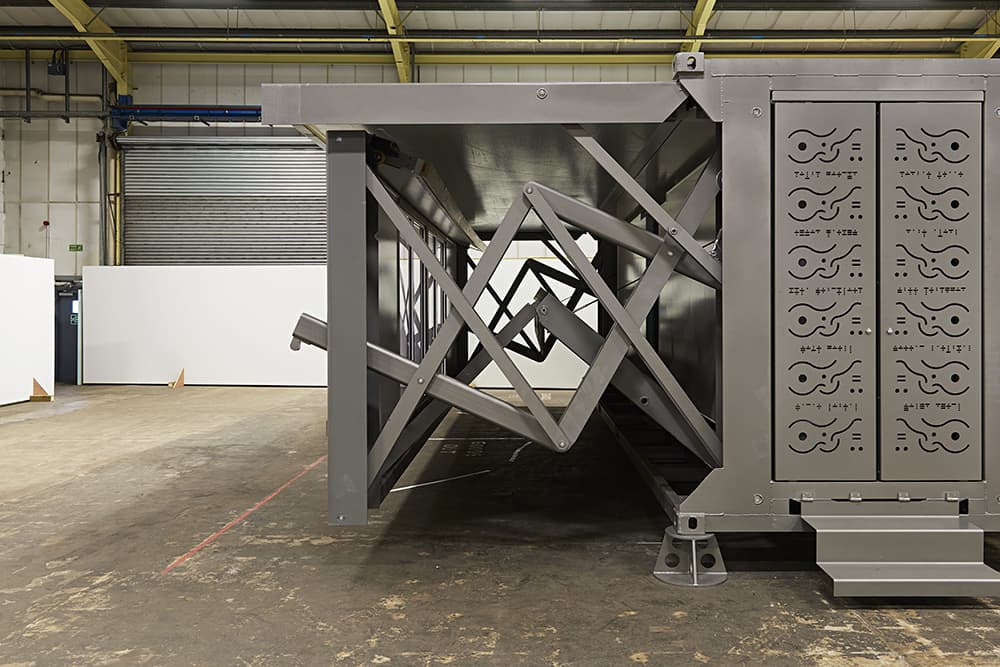 Above: Ten Fold plans to create a range of versatile units that can be used for a variety of functions (image courtesy of Ten Fold).
Packed into a standard container, Ten Fold's units can be used as temporary shelters, offices, workshops, classrooms and clinics.
They are suited for use in disaster-relief areas, festivals or even as a site office.
Above and Below: These folding units can be adapted for a number of different uses, such as offices and hotels among others (courtesy of Ten Fold Engineering).
The main advantage of Ten Fold over non-folding structures is that it provides up to five times more space than traditional containers, and can be deployed just as easily - the unit showcased in the new video unfolds in just 5 minutes.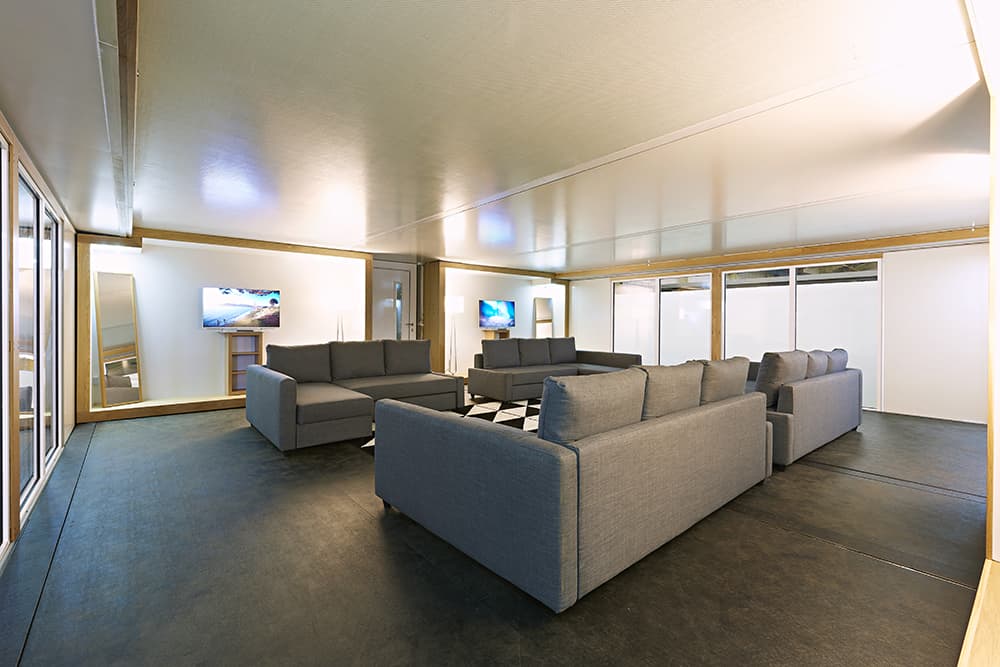 Above: Ten Fold's units can create interiors up to five times larger than the containers they are shipped in (image courtesy of Ten Fold).
Although the units can be adapted with a wide range of internal and external add-ons, including bathrooms, storage elements, balconies or PV panels, the basic unit currently costs £90,000.
It is hoped the price will decrease as the product enters mass production.
Comments
---