ASIA
Zaha Hadid's Al Wakrah Stadium has Completed
Youtube Views

VIDEO VIEWS
DESPITE ongoing controversies, Qatar has been completing a number of high-profile projects - including stadiums for the 2022 FIFA World Cup.
One of the most well-known projects under construction is the 40,000 seat Al Wakrah Stadium, designed by the late British-Iraqi architect Zaha Hadid.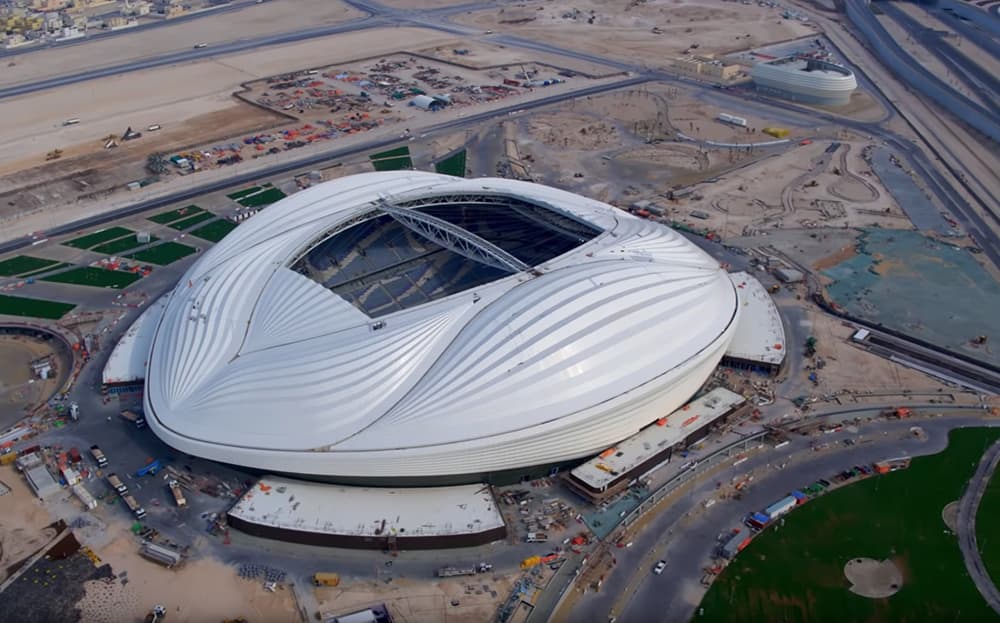 Above: The form of the stadium - inspired by traditional Arabian fishing boats - has proven controversial (image courtesy of Road to 2022).
The design and construction of the stadium was controversial from day one. When plans for the project were first revealed in 2013, some news outlets and members of the public alleged that it resembled the shape of female genitalia.
Instead, the architect countered that the design is inspired by the curving lines of an Arabian dhow fishing boat.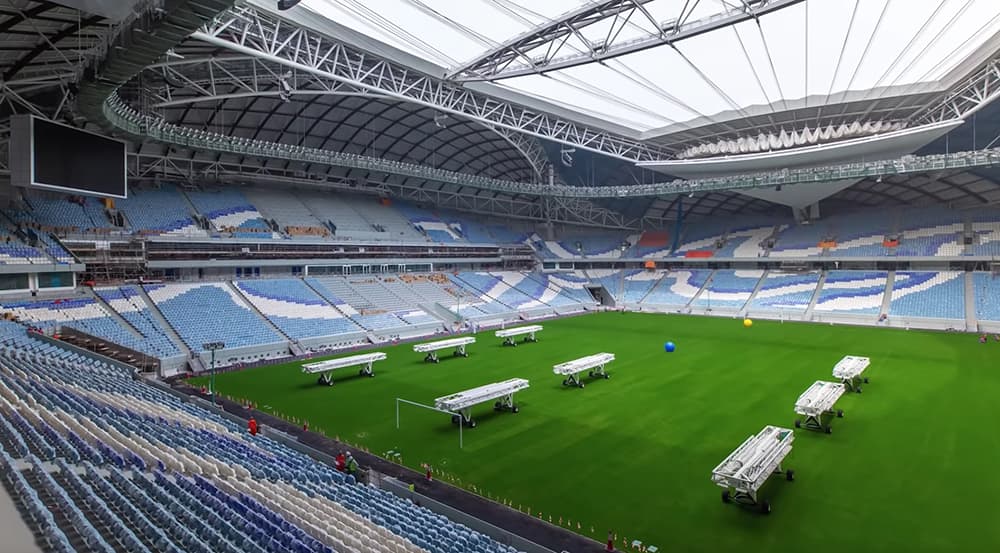 Above: The stadium is set to open later this week (image courtesy of Road to 2022).
There have also been reports of worker mistreatment and fatalities before the preparations for the FIFA World Cup began, leading to concerns that a series of large, labour intensive projects would only exacerbate the situation.
However, the Qatari government has committed to reviewing the country's hiring approach and health and safety practices.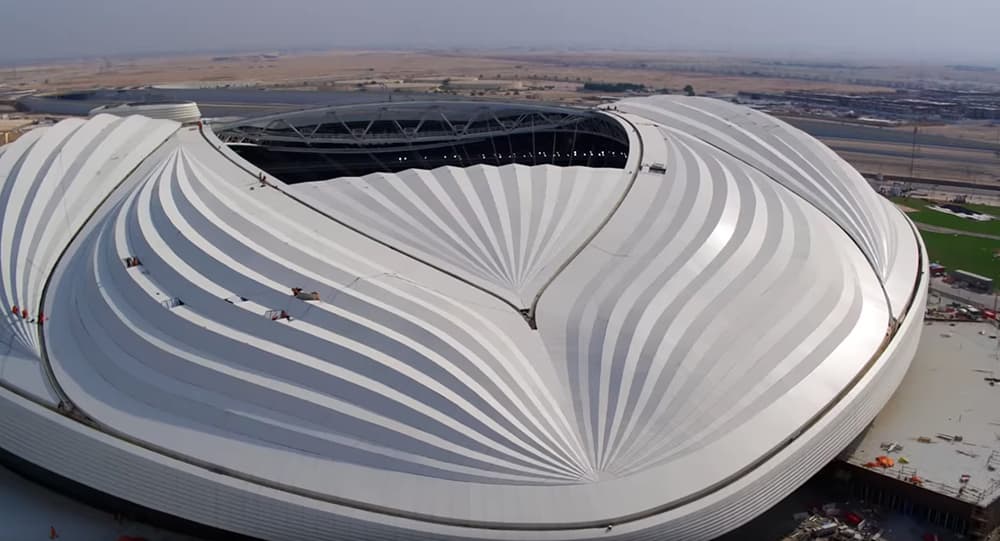 Above: Despite improving worker safety, one worker died during the construction of the stadium (image courtesy of Road to 2022).
Although the country's safety record has been improved, one worker, a 23-year old scaffolder, died on site in the summer of 2018. No further casualties have been reported.
The 585,000 square metre stadium broke ground in 2014 and cost USD $680 million to construct.
Its structure is made from large steel members, which were manufactured and assembled on site.

Above: The stadium features a steel skeleton (courtesy of Road to 2022).
Opening later this week, the stadium has been completed well ahead of the 2022 tournament and will be used for matches up to the quarterfinals, after which the larger stadiums will be used for the semi-final and final matches.
After the tournament, the capacity of the stadium will be reduced to 20,000 with the seats being donated to football venues across the developing world.
Comments
---