TECH
World's Steepest Funicular Opens in Switzerland
Youtube Views

VIDEO VIEWS
THE WORLD'S steepest funicular has opened to passengers in the Swiss canton of Schwyz.
Connecting the canton's eponymous capital with the ski-resort village of Stoos, the funicular cost USD $52.6 million and took four years to construct.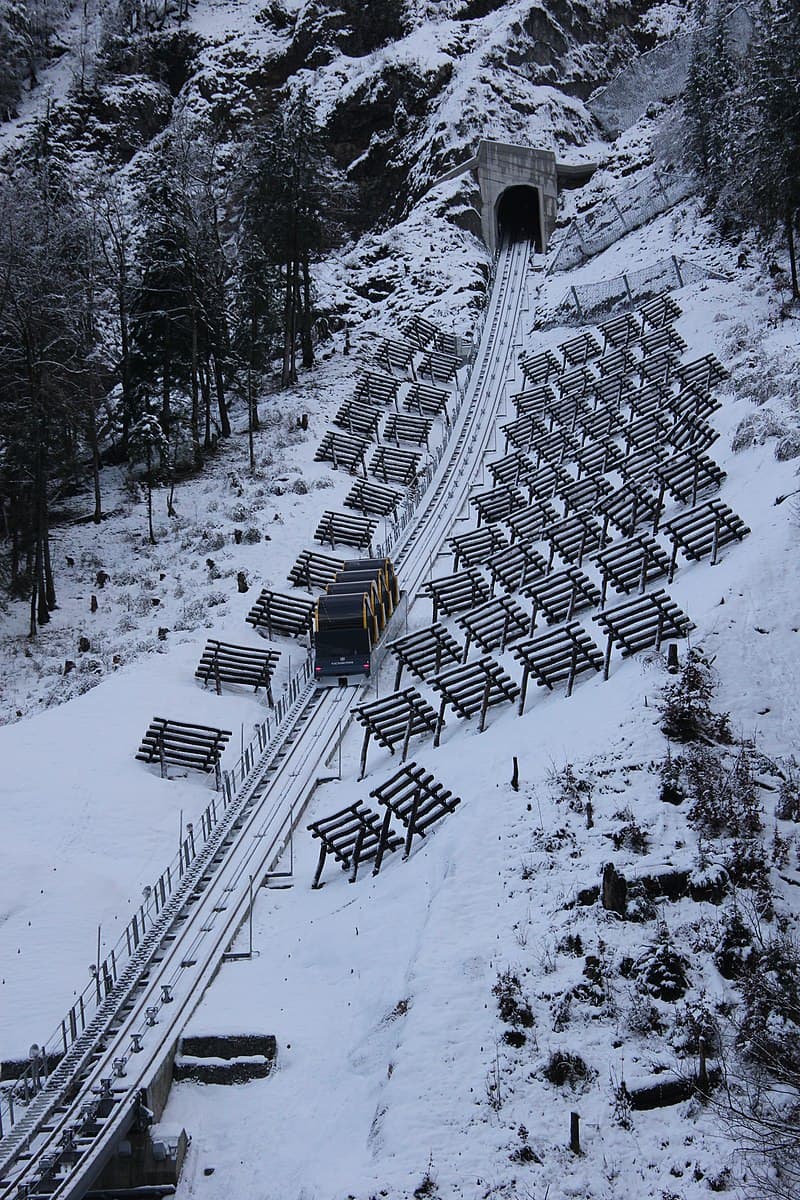 Above: The world's steepest funicular connects the car-free village of Stoos with Schwyz, Switzerland (image courtesy of Patrick Kenel/Wikimedia).
Overcoming a height difference of 743 metres (2,438 feet), the 1,547 metre long (5,057 feet) funicular features sections that are at a 48 degree incline.
Three new tunnels had to be dug to accommodate the route with difficult terrain delaying the works by two years.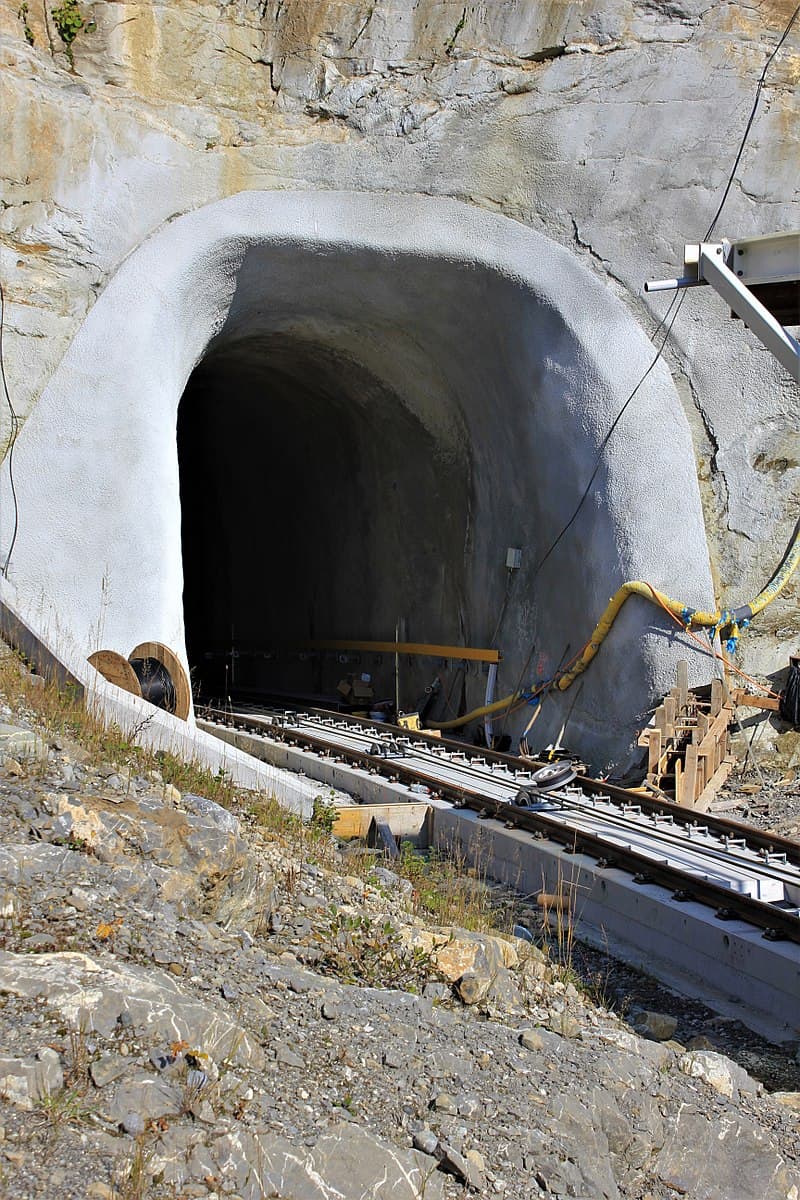 Above: Three new tunnels had to be dug in order to accommodate the new funicular (image courtesy of Patrick Kenel/Wikimedia).
As the incline of the route varies considerably, it was important for the passenger cabins to remain horizontal during the three minute journey. To achieve this, engineers at Dopplmeyr / Garavanta designed a train composed of four, automatically adjusting, hydraulically-controlled cylinders, that rotate independently of one another as they ascended the mountain.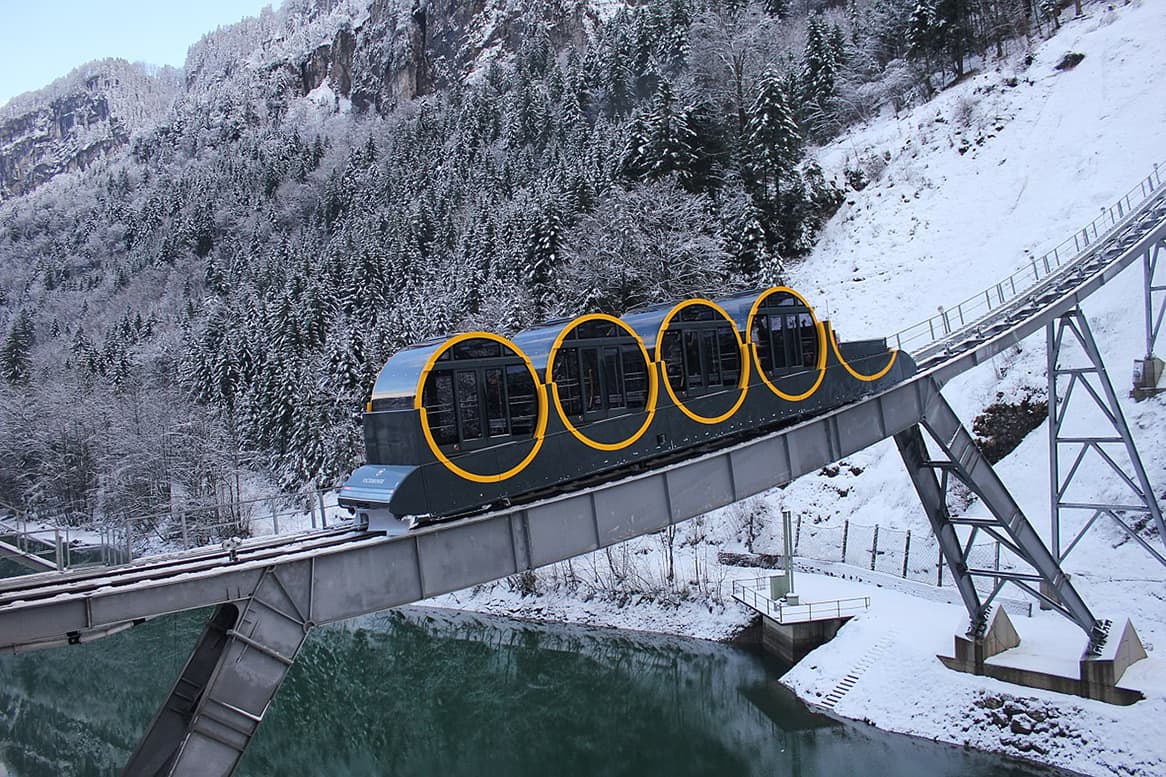 Above: The trains consist of four independently rotating pods that are hydraulically operated to keep the cabins level during the various stages of the journey (image courtesy of Patrick Kenel/Wikimedia).
Previously, the village of Stoos - which cannot be reached by car and has only 100 permanent inhabitants - was served by a funicular built in 1933.
Upgrading the existing infrastructure was not possible as the village would have been completely cut off from the world during the works.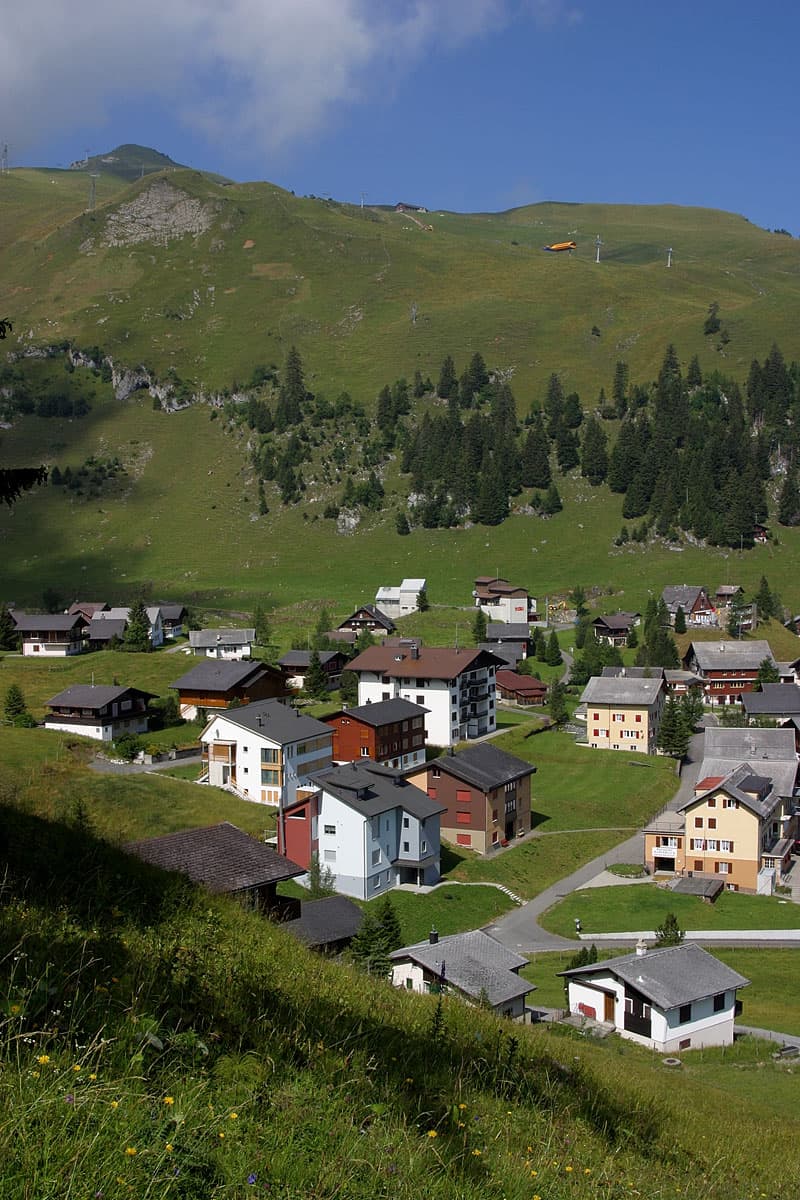 Above: Stoos village is a small, car-free skiing resort (image courtesy of Roland Zumbühl/Wikimedia).
The new funicular will be able to transport 1500 people every hour and can reach top speeds of 10 metres per second, powered by a 1.2 megawatt engine supplied by ABB. Such speeds make the newly-opened funicular twice as fast as its predecessor.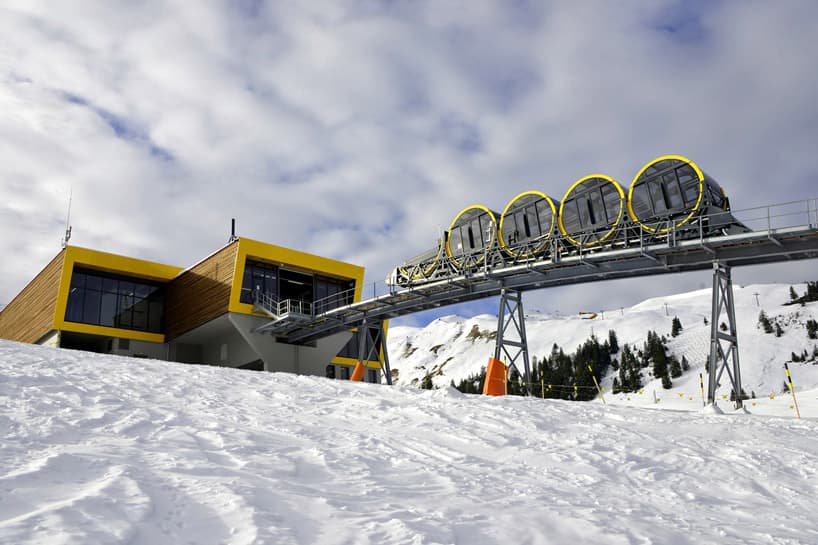 Above: The new funicular improves accessibility for locals and visitors alike (image courtesy of DDX Swiss).
While there are some steeper rail-guided systems in the world - most notably the Katoomba Scenic Railway in Australia's Blue Mountains - they are not fully fledged funiculars, which need to feature a pair counterbalanced trains, rather that a single train being pulled along rails by a cable.
Comments
---