IMPRESS ME
Zeitz MOCAA: Converting a Grain Silo
Youtube Views

33,471

VIDEO VIEWS
THE Heatherwick Studio-designed Zeitz Museum of Contemporary African Art (MOCAA), the first museum of its kind in Africa, has opened its doors in Cape Town. Built within a historic 1920s grain silo, the heart of the building is the spectacular central atrium shown in this video by Vernissage TV.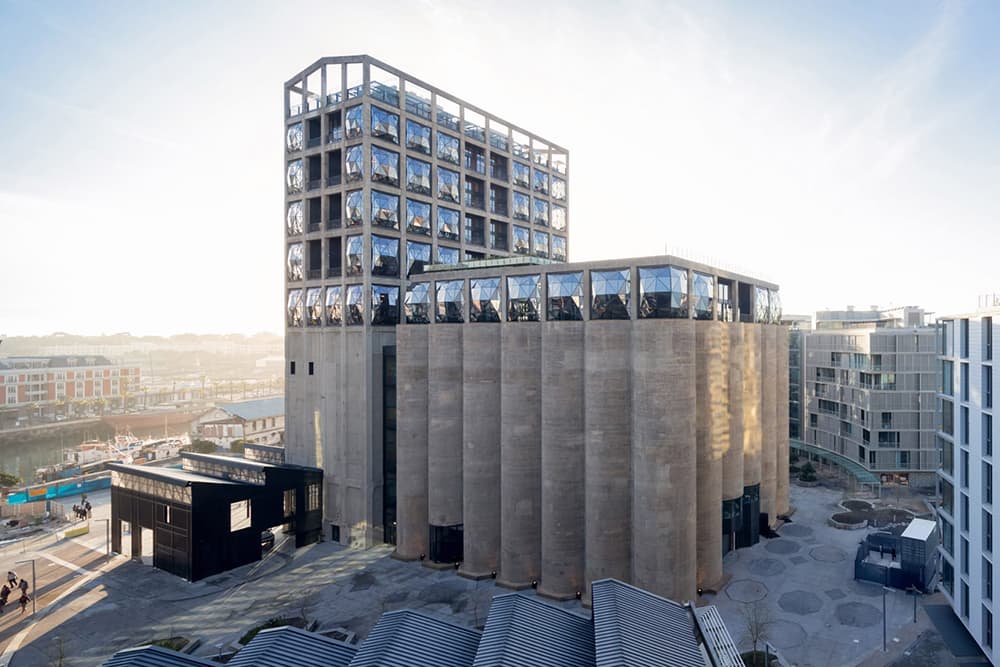 Above: Financed by philanthropist and ex-CEO of Puma Jochen Zeitz, the Zeitz MOCAA occupies a former silo in Cape Town (image courtesy of Iwan Baan).
The USD $37M refurbishment proves that there is some truth behind the cliche of contemporary artists working and exhibiting their work in post-industrial spaces. After all, one of the most successful contemporary art galleries in the world - London's Tate Modern - sits within a decommissioned power station.
Zeitz MOCAA's original internal structure, which consisted of 42 densely-packed concrete tubes, 18 feet (5.5 metres) in diameter and 108 feet (33 metres) tall has been removed for the most part and replaced with neutral white cube type spaces more suited to exhibiting art.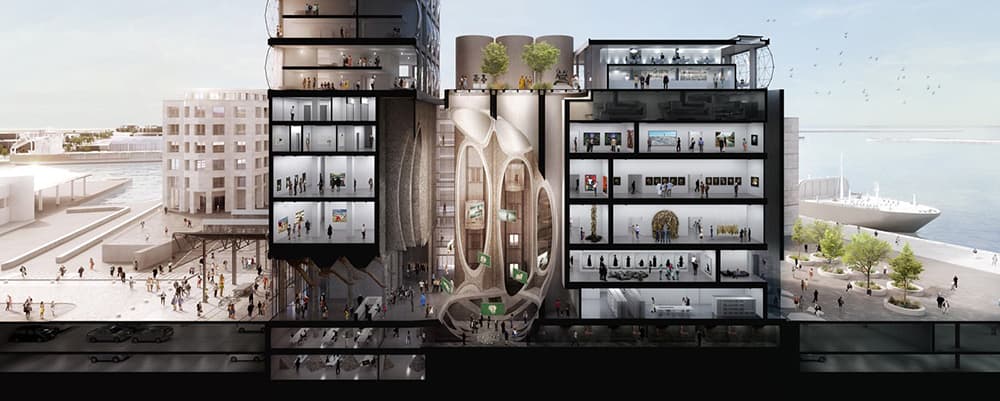 Above: Section of the museum showing the preserved portion of the silo and its relation to the gallery space (courtesy of Heatherwick Studios).

However, its external appearance has been preserved, together with an internal cluster of cylinders which was hollowed out to created a spectacular elliptical, central void. This 160,000 cubic feet (4600 cubic metre) space provides access to the remaining 64,600 square feet (6,000 square metres) of exhibition space.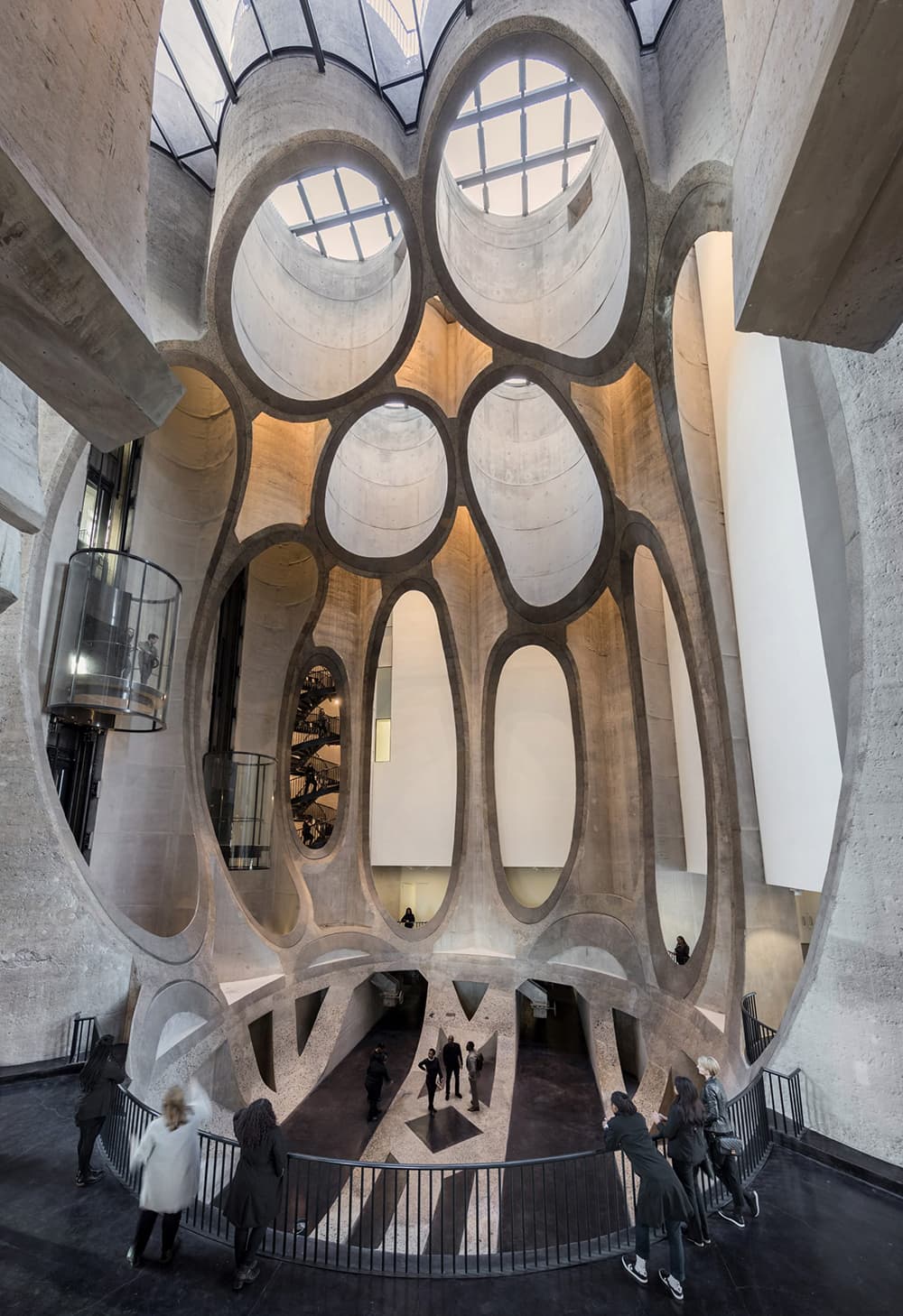 Above: The view of Zeitz MOCAA's central atrium as realised (image courtesy of Iwan Baan).
Creating this space was extremely complex: the concrete walls were only 7 inches (180 millimetres) thick, and would not be able to withstand the dramatic refurbishment. Therefore, the existing building had to be encased and propped up by a newly cast, 10-inch (250 millimetre) thick support structure before large parts could be subtracted using diamond saws.

The museum hopes to use this impressive central space for site specific installations, much like Tate Modern's cavernous Turbine Hall, as well as using the space's photogenic appeal to draw the crowds inside the museum. "Once someone's inside, curiosity will make you explore the galleries," said designer Thomas Heatherwick.

Heatherwick is not the first to convert a silo. Here are some of the best examples of engineers and architects trying out different strategies when re-using old silos:

FRØSILOS, DENMARK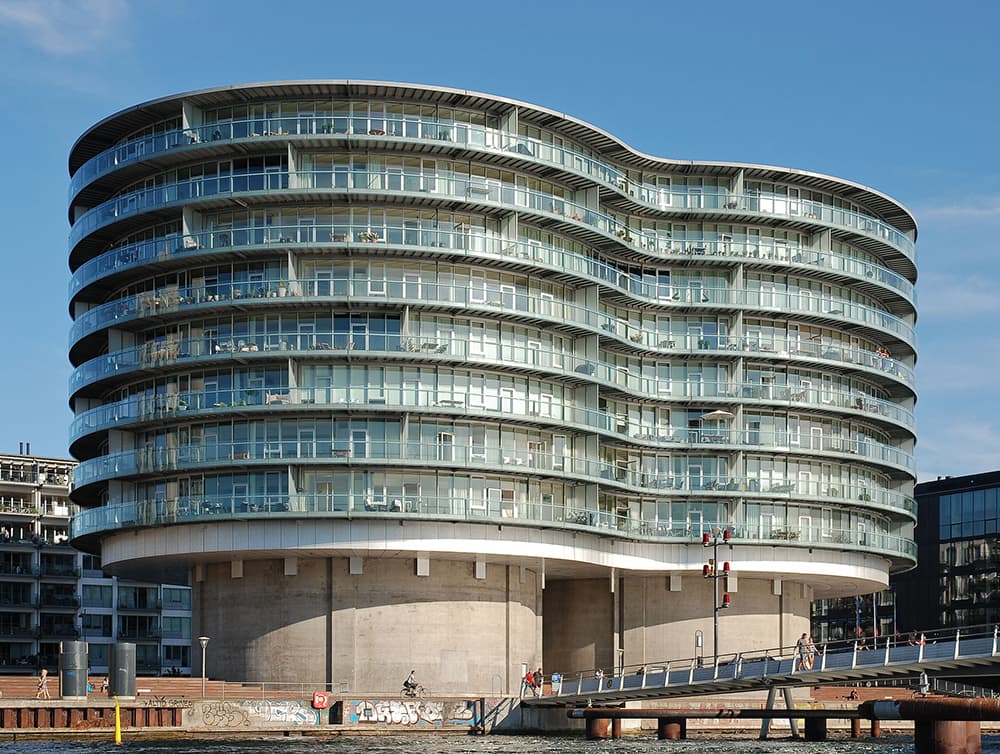 Above: Frøsilo residences by MVRDV (image courtesy of Bob Callowan).
Harbourside apartments are prime real estate, so it made sense to convert this pair of concrete silos from 1963 into housing with panoramic views. But it proved difficult, as large areas of glazing would compromise structural integrity. The solution? The inside of the silos were left hollow and function as a communal atria, while 84 fully-glazed apartments were suspended from the perimeter.

SUGARCITY, THE NETHERLANDS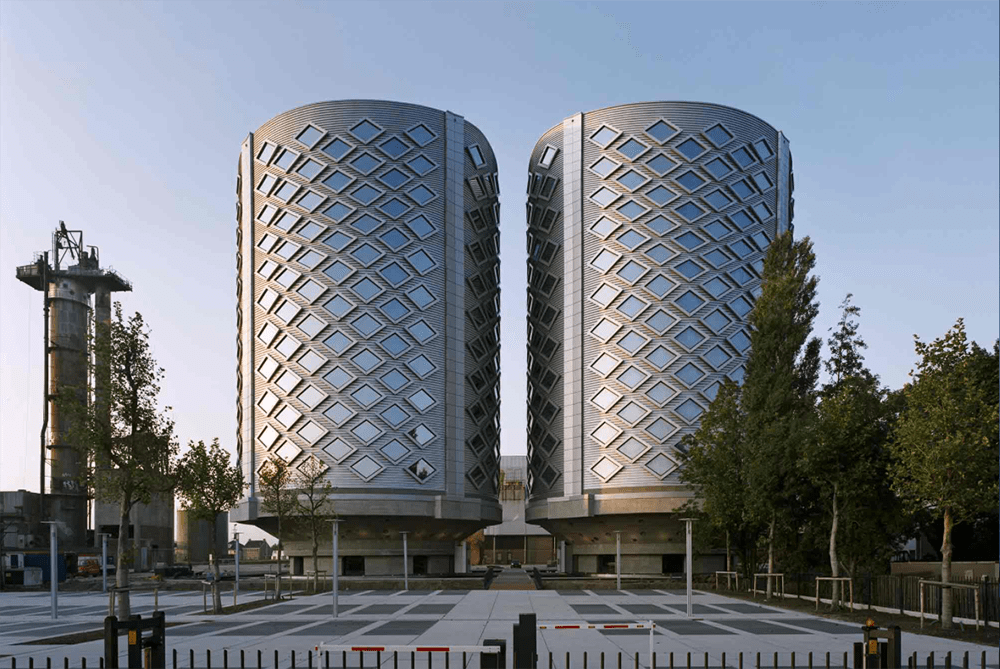 Above: SugarCity by Soeters Van Eldonk (image courtesy of Scagliola Brakkee).
Less than 30% of the surface of the silos could be removed when converting these sugar silos just outside Amsterdam. While this provided sufficient daylight to the 165,000 square feet (15,300 square metres) of office space, the architects created a richer facade pattern by placing additional rows of wholly decorative, diamond-shaped window frames - only 352 of the almost 600 windows are real!

GASHOLDERS, UNITED KINGDOM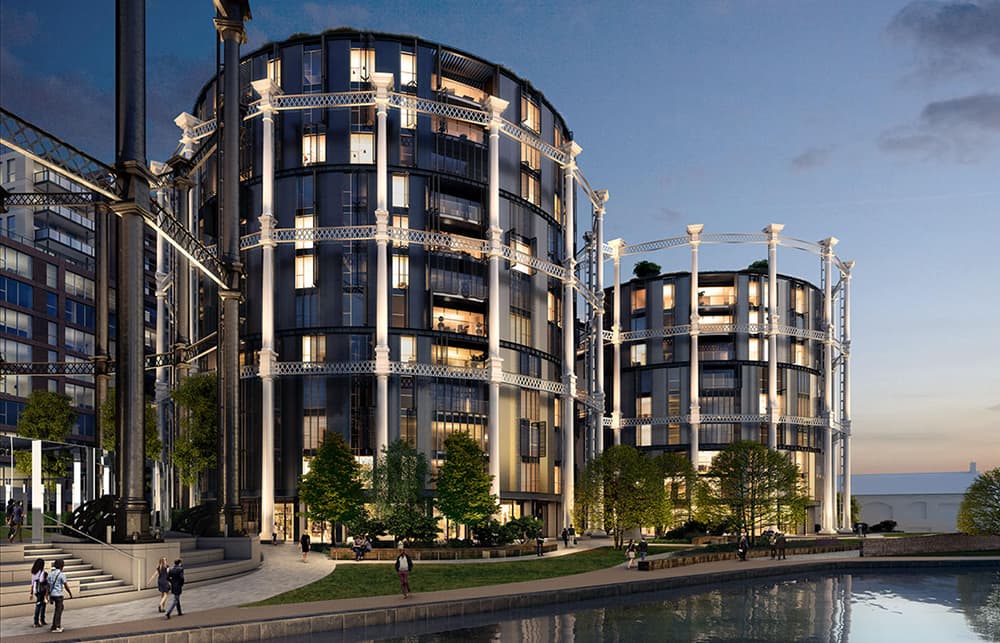 Above: Gasholders by WilkinsonEyre (image courtesy of WilkinsonEyre).
Not quite a silo, but close enough are these conversions of gas holders in London. Traditionally, these would consist of a cap, which rises when filled with gas, guided along a steel frames. Nowadays, empty remnants of these structures define the cityscape of many deindustrialised sites.
Constructed in 1867, the conjoined, Grade-II listed structures near King's Cross were previously dismantled to allow construction of a rail tunnel underneath. Now they've been re-assembled and form a unique frame around 145 new apartments designed by Wilkinson Eyre.
Comments
---