TECH
Wooden Skyscrapers "Could Be The Future"
Youtube Views

947,126

VIDEO VIEWS
THE current state of timber construction and potential future developments are the subject of this compelling video from The Economist.

Its release follows a content series developed by The B1M on the use of timber as a construction material.
The Economist's video lists some of the major advantages of timber construction: carbon capture - meaning that skyscrapers could reduce their carbon footprint by almost 75% when using responsibly sourced wood - as well as robust fire resistance, faster build times and lighter overall structures.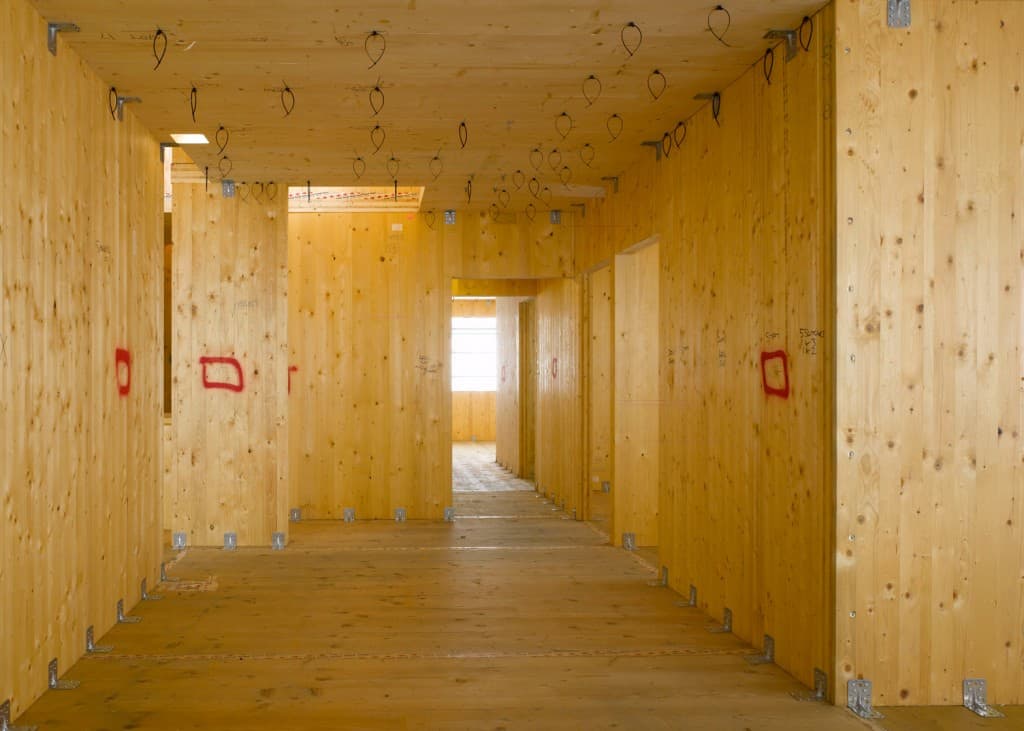 Above: Timber is an increasingly attractive choice of building material for a growing number of architects and developers. Below: London's Dalston Lane development is one of the world's largest timber buildings (images courtesy of Waugh Thistleton).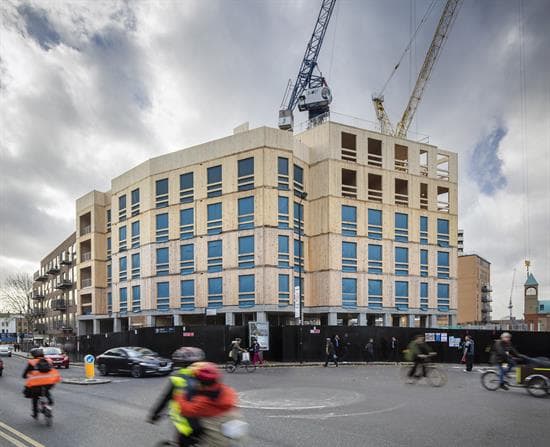 Developments are being principally enabled by new material innovations such as "cross laminated timber" (CLT).
Often referred to as "super-plywood", CLT is produced in a controlled factory environment using sustainably sourced timber.
CLT is manufactured from Spruce, although Scots pine, larch and Douglas fir can also be used. Once at the factory, the timber is planed and then kiln-dried to reduce the moisture content.
The conditioned timber is then stacked into layers, know as "lamellas", on top of each other. Each layer is placed at a 90 degree angle to the one beneath. These layers are then glued, using a non-toxic adhesive, and hydraulically pressed together to create the high strength structural panels.
CLT's panelised form has enabled large new CLT buildings, such as Dalston Lane in London, to be built efficiently and quickly (at the rate of a floor per week).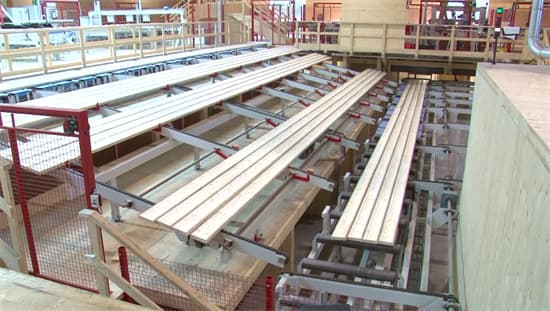 Above: Production of cross laminated timber, at a factory in Austria (image courtesy of Store Enso).
Timber can also be used in high-rise construction.
Currently, the tallest timber building in the world is the 173 foot (53 metre) Tall Wood Residence in Vancouver, however there a number of higher towers currently under construction that attest to the viability of building tall with the material.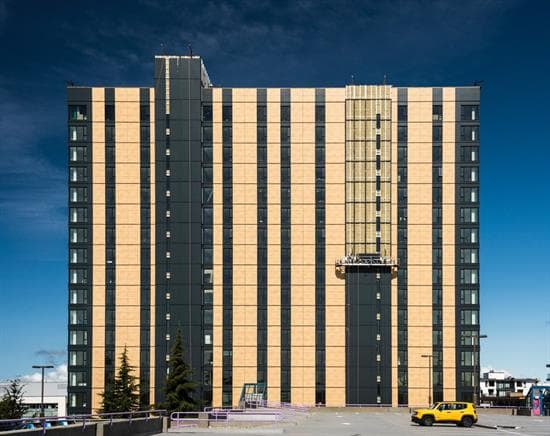 Above: The world's tallest timber building at 173 feet (53 metres) is Vancouver's Tall Wood Residence (image courtesy of Acton Ostry).
An all-timber 264 foot (80 metre) tower that combines glulam (glued laminated timber) columns and beams with CLT panels is currently under construction in Norway. Meanwhile a 275 foot (84 metre) hybrid structure, featuring a concrete core, is currently under construction in Vienna, Austria.
There are also tall timber structures under construction in The Netherlands, Scandinavia and Canada.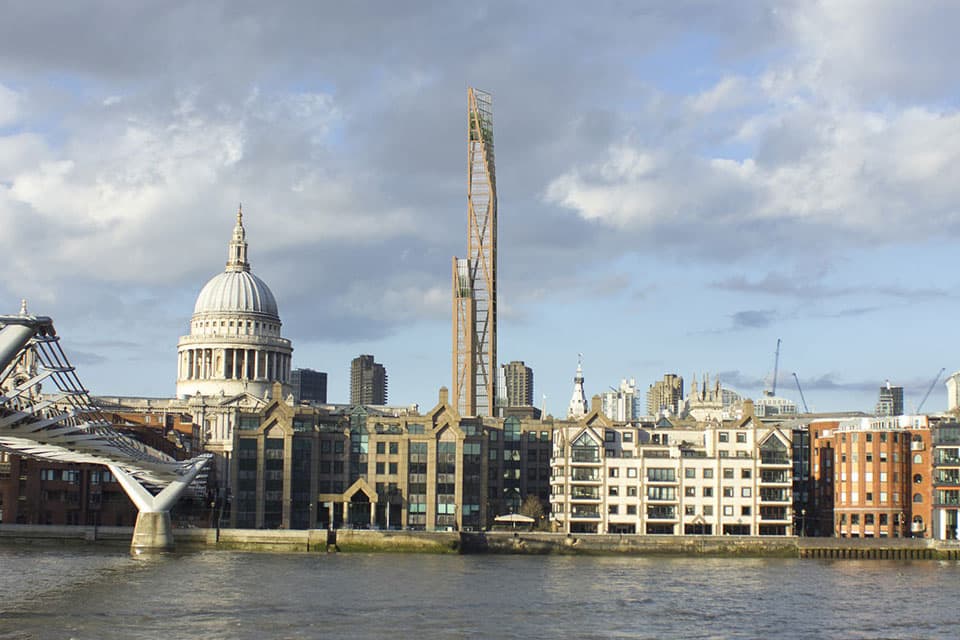 Above: A proposal for a 984-foot (300 meter) timber skyscraper in central London (image courtesy of PLP Architecture).
Aside from the engineering challenges - architects and engineers currently believe that a 984 foot (300 metre) timber skyscraper would require columns that are around 8.2 feet (2.5 metres) thick - the biggest challenge facing the development of large scale timber buildings is typically a misconception around the safety of such structures.
We explored the material's fire resistance properties here.
Comments
---