TECH
Tallest All-Timber Building Rises in Norway
Youtube Views

VIDEO VIEWS
NORWEGIAN contractor Moelven has begun construction of the world's tallest timber building.
Named "Mjøstårnet", the 18-storey tower will reach a height of 80 metres (264 feet) when it completes in 2018. The structure comprises glulam columns and beams, together with cross-laminated timber (CLT) wall panels.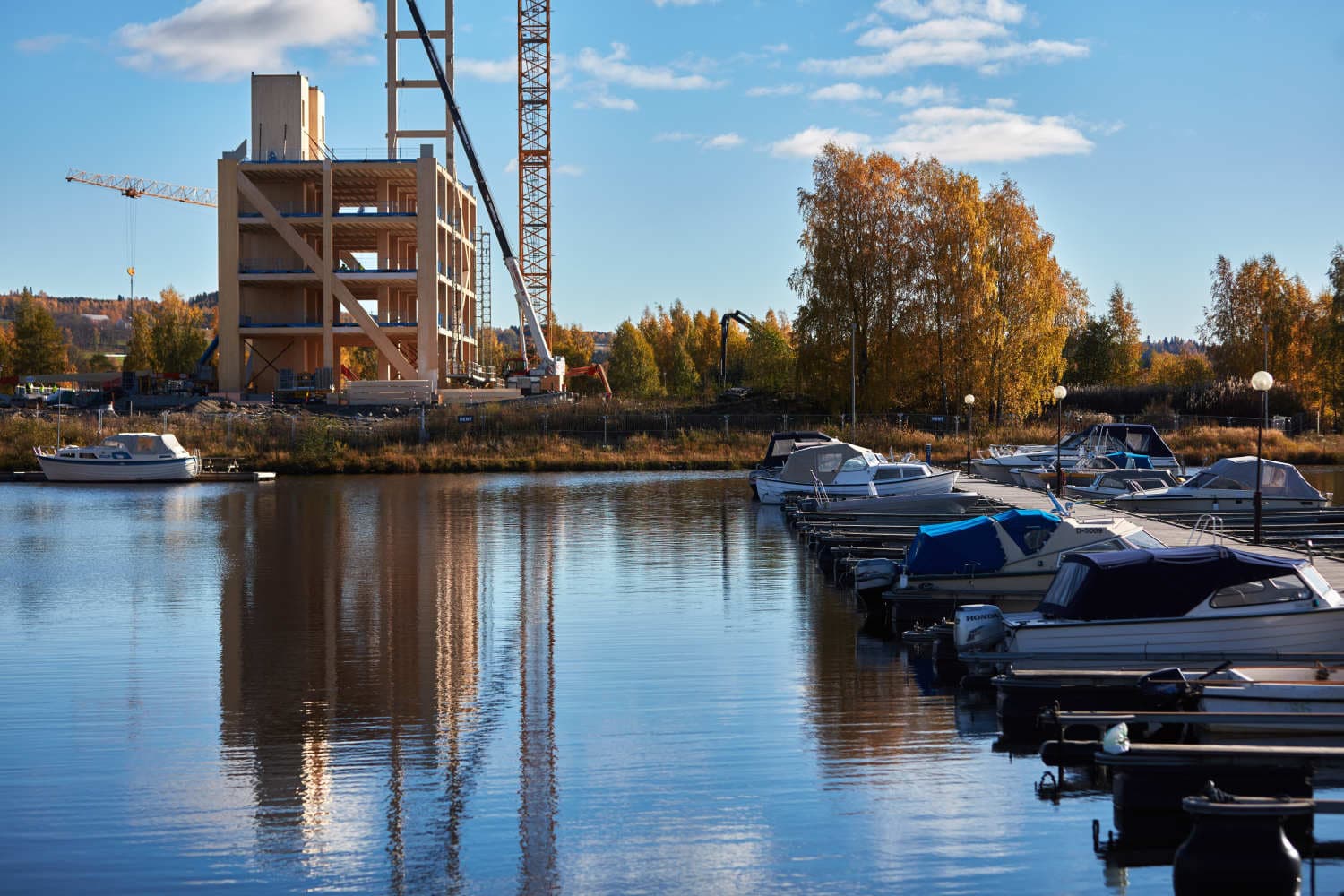 Above: Located on the shore of Norway's largest lake, Mjøstarnet is set to be the world's tallest all-timber building when it completes next year. Below: The load-bearing structure comprises glulam columns and beams, the walls will be made of CLT (images courtesy of Moelven).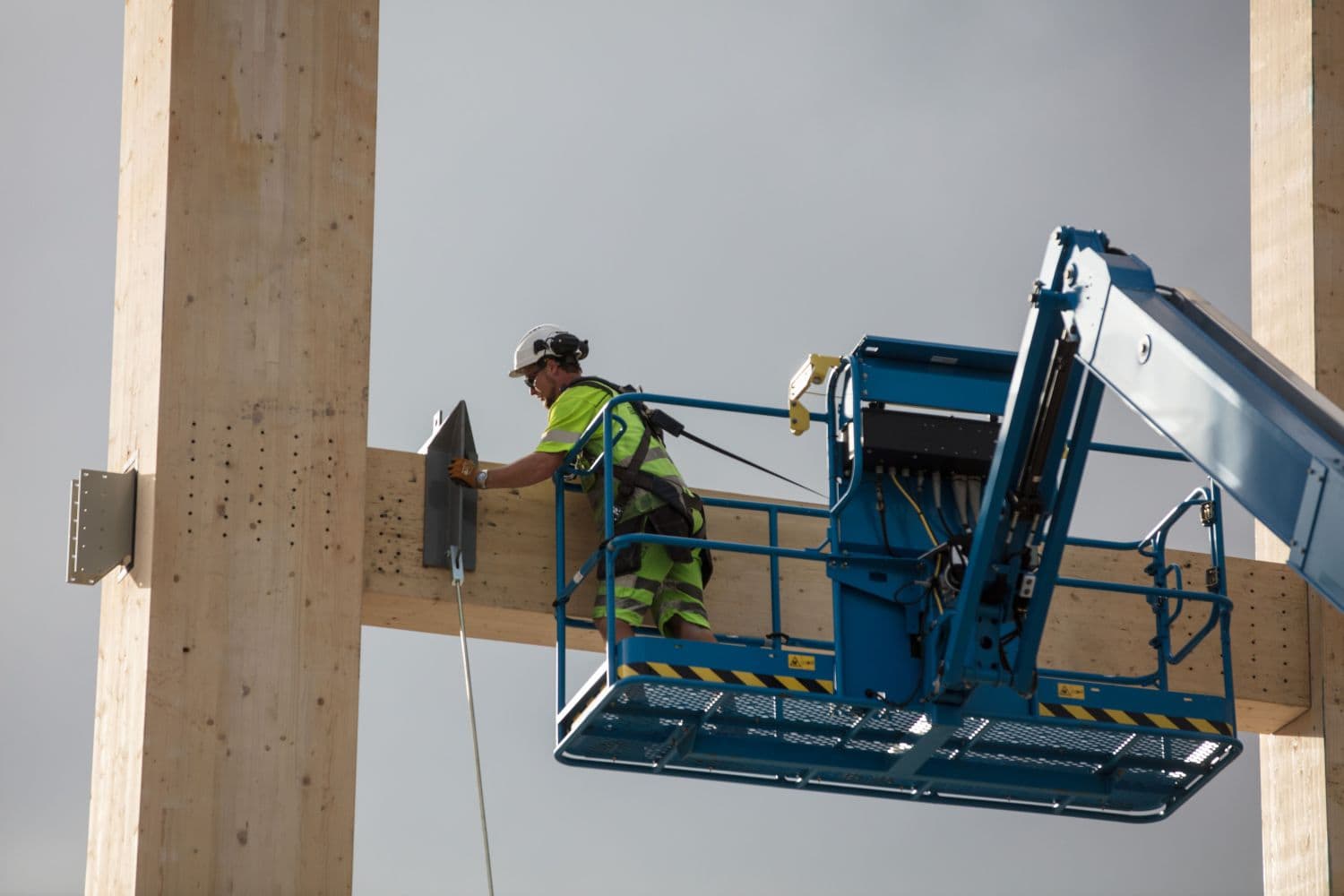 Using timber will reduce the carbon footprint of the structure - which is set to contain offices, flats and an indoor swimming pool - by some 30% as compared to a more conventional concrete construction.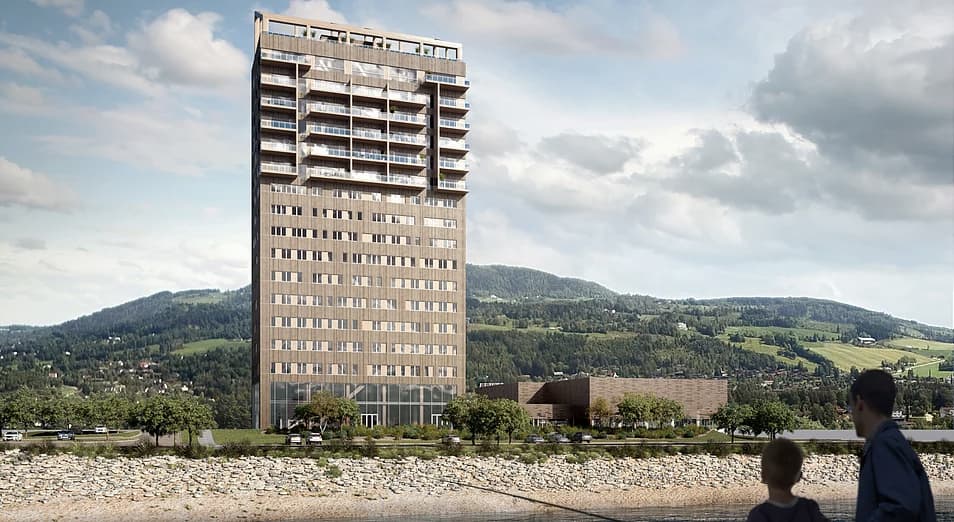 Above: The building will contain office space, hotel and flats, as well as a low rise annexe with a swimming pool (image courtesy of Voll Arkitekter).
Located in the municipality of Brumunddal, about 60 miles north of Oslo, the structure will rise taller than HAUT, a 73 metre (240 foot) tall tower currently under construction in Amsterdam as well as 5 King Street, a 52 metre tall office block in Brisbane - also set to complete next year.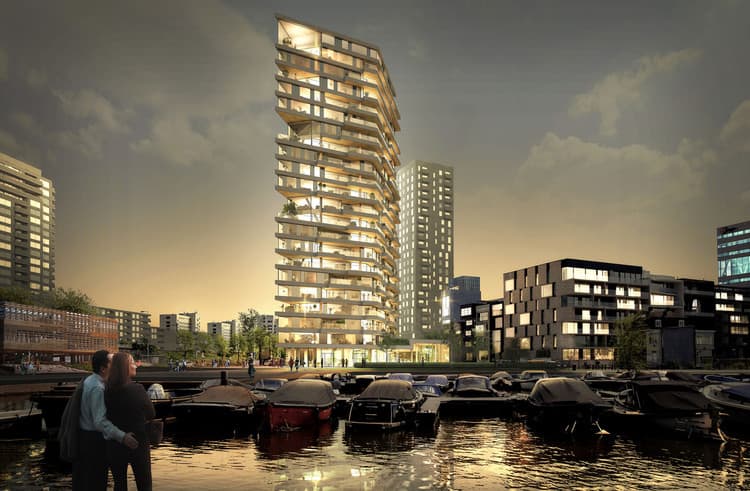 Above: Another tall timber building completing next year will be HAUT in Amsterdam (image courtesy of Team V Architecten).
In Vienna an 84 metre high tower called HoHo (short for Holzhochbau - meaning "wooden high rise"), is currently under construction.
The building is a hybrid of timber and concrete, with a concrete elevator core.
Above: Vienna's HoHo tower will be a hybrid construction featuring concrete cores (image courtesy of HoHo Wien).
Each of these projects attest to the growing interest in using different types of engineered timber and CLT as a structural material for large-scale projects.
To learn more about CLT, click HERE, and to see some of the world's other tallest timber buildings, click HERE.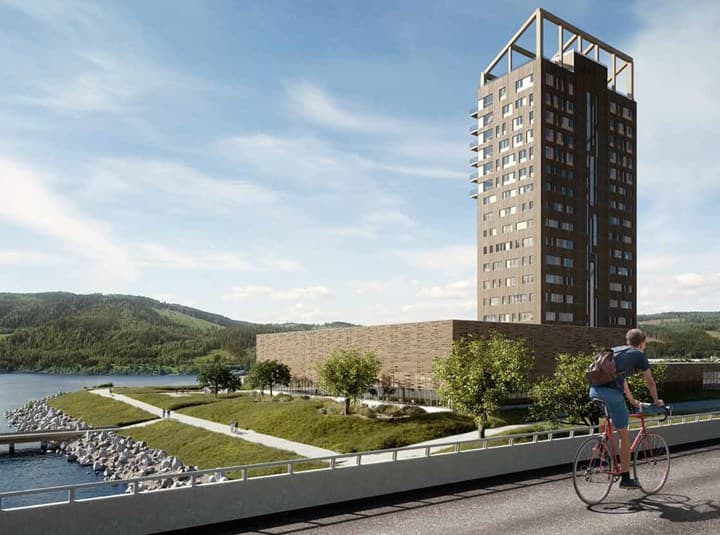 Above: Large timber buildings are a growing trend in the construction industry (image courtesy of Voll Arkitekter).
You can learn more about Dalston Lane, the largest cross-laminated timber building in the world, by clicking HERE, or by watching our short documentary below.
Comments
---