Tech
Engineering Dubai Opera House
Youtube Views

37,414

VIDEO VIEWS
Video hosted by Tom Payne.

DUBAI Opera House has recently opened in the city's downtown "Opera District"; a new cultural zone between the mall and the Burj Khalifa. Here we take a look at the new building and the co-ordinated engineering behind its impressive roof.
The new Opera House complex, developed by Emaar Properties and designed by Atkins, creates a multi-function performance venue within an Arabian Dhow shaped structure, linking with Dubai's maritime heritage.
The "bow" of the structure contains the main performance stage, orchestra and seating areas. There's also a sky-garden and restaurant that offer views over Opera Plaza and Mohammed Bin Rashid Boulevard. The "hull" houses waiting areas for spectators, drop-off and parking amenities.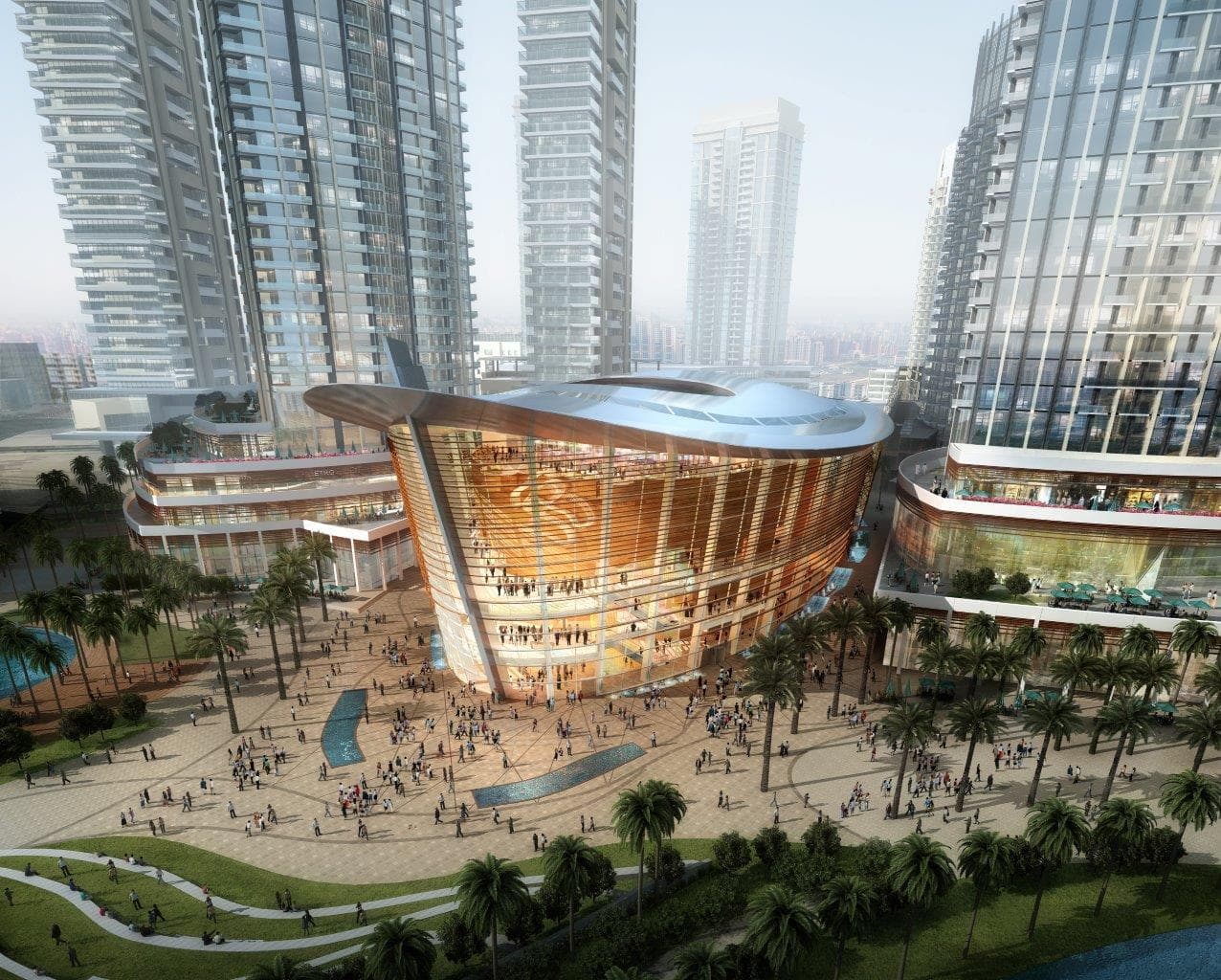 Above: The Opera House's "Arabian Dhow" form is intended to link with Dubai's maritime past (image courtesy of Dubai Opera LLC).

The Opera House's design has focused on creating an enjoyable public space in the heart of Dubai, maximizing natural daylight and the views into and out of the building.

Impressively, this high-performance building can be transformed into three different modes: a 2,000-seat theatre, a concert hall, or a 'flat-floor' open space. Hydraulic technology can relocate 900 of the seats in voids beneath the theatre to suit the different configurations.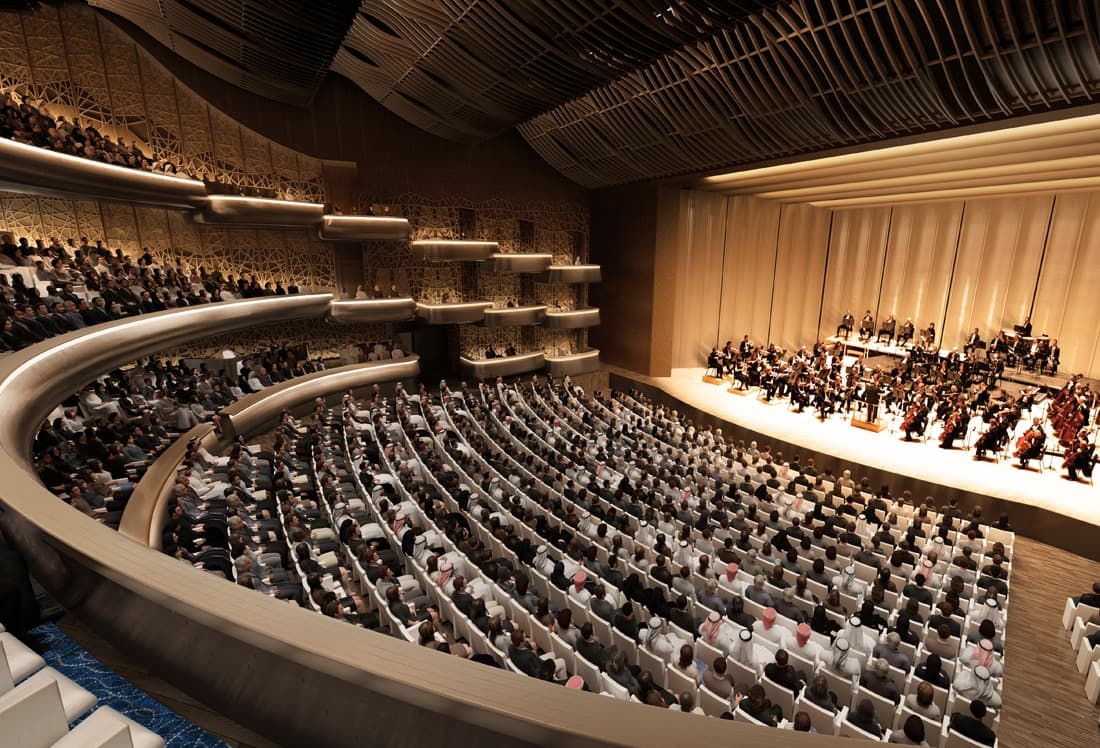 Above and Below: The main performance space can be reconfigured for different event formats (images courtesy of Atkins [above] and Dubai Opera LLC [below]).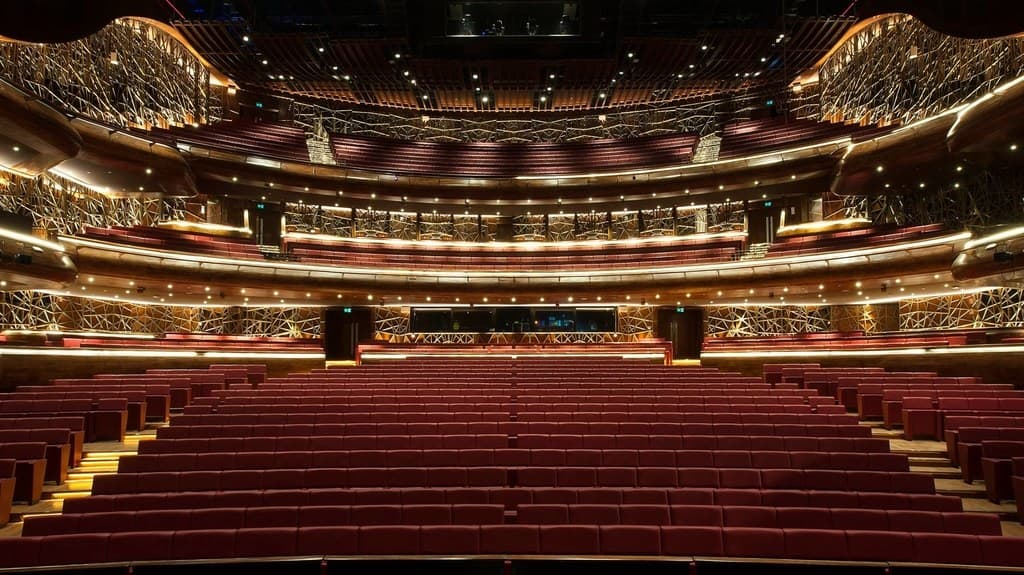 Forming the Opera House's expansive curved roof – containing some 3,600 tonnes of steel and the principle mechanical and electrical systems – was perhaps the project's most significant challenge.
Led by Eversendai Engineering LLC, the team created a detailed 3D model of the steelwork in order to fully understand the roof's three-dimensional form, its complex connections and how it interfaced with other trades – such as the roof-lights, cladding and drainage systems.
They federated their proposals with those of the Opera House's specialist contractors – including the reinforced concrete frame supplier and those installing the advanced lighting and theatre staging systems – to resolve clashes and mitigate rework on site.
In our view this is far from building information modelling (BIM), but the use of 3D design authoring tools to co-ordinate graphical elements and to improve collaboration between the team clearly benefitted the project.
Above: Model development of Dubai Opera House's curved roof (images courtesy of Tekla).
On site, the project – delivered by Consolidated Contractors Company (CCC) – had to contend with several neighbouring construction schemes in the immediate vicinity, as well as with Dubai's extreme heat; the average high in August being 41 degrees Celsius.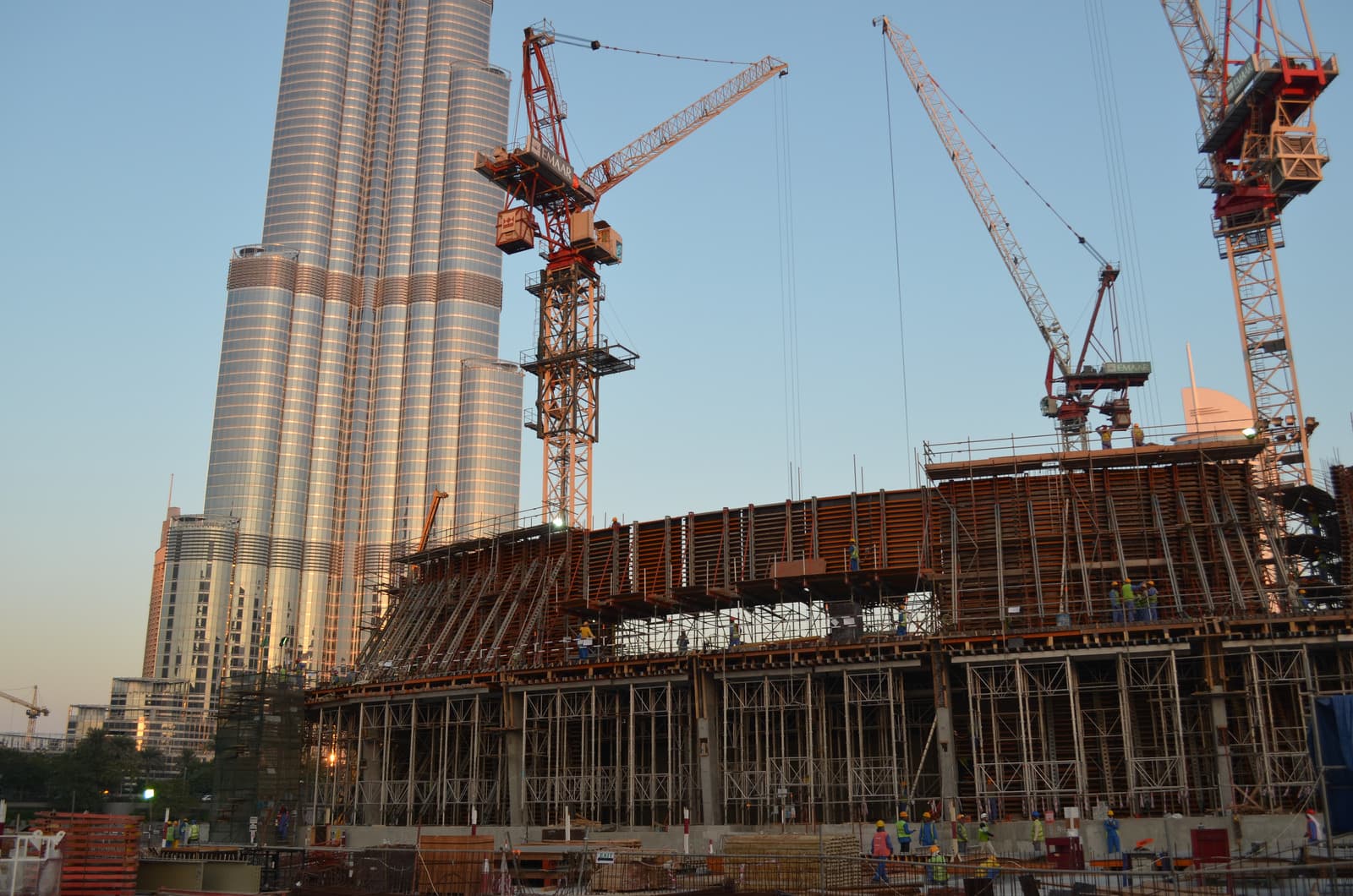 Above: A view of the new Opera House under construction with the Burj Khalifa in the background (image courtesy of Weetas News).
Now completed, the Opera House has become the centre piece of Dubai's Opera District; another impressive example of human engineering capability in this city's collection.
"Another impressive example of human engineering capability in this city's collection"
Dubai Opera House opened on 31 August 2016. You can learn more about its development from Emaar Properties and discover what's on from the Opera House website. Watch a time-lapse of the project's development, courtesy of Dubai Opera, here.
Images courtesy of Dubai Opera LLC, Emaar Properties, Atkins, EDSA, Tekla and Weetas News.
We welcome you sharing our content to inspire others, but please be nice and play by our rules.
Comments
---