NORTH AMERICA
First Phase of Hudson Yards Complete
Youtube Views

VIDEO VIEWS
THE first phase of New York's Hudson Yards district - the largest private development in the history of the United States - opened to public last week.
Built over live rail-yards, the new neighbourhood will bring office space, high end residential and cultural and retail venues to the area.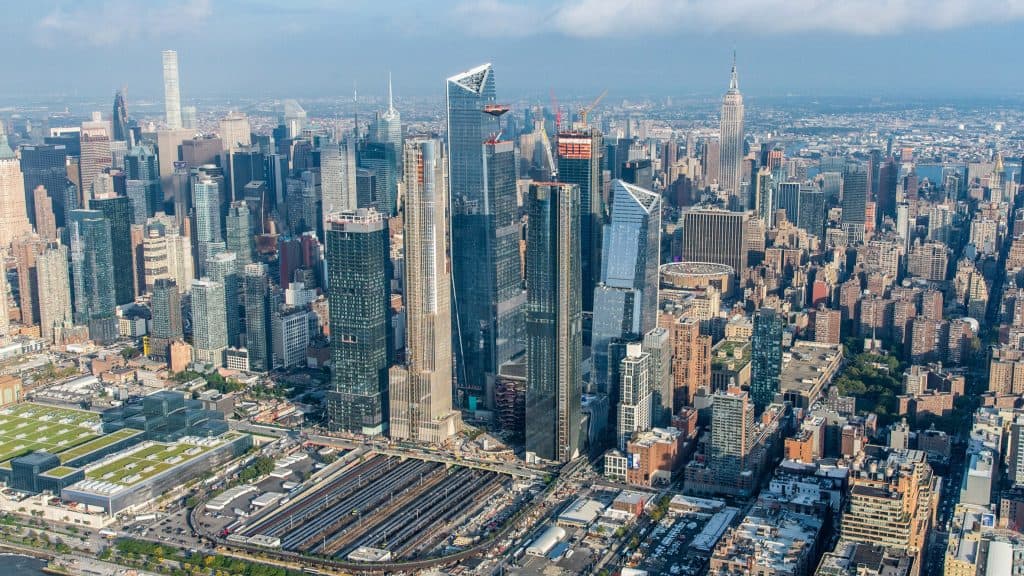 Above: The first phase of Hudson Yards opened to public last week (image courtesy of Related/Oxford).
The total site comprises 28 acres, with the first phase covering roughly half this area.
While some of the office towers, such as 50 and 55 Hudson Yards are still under construction, the area is ready to receive its first visitors.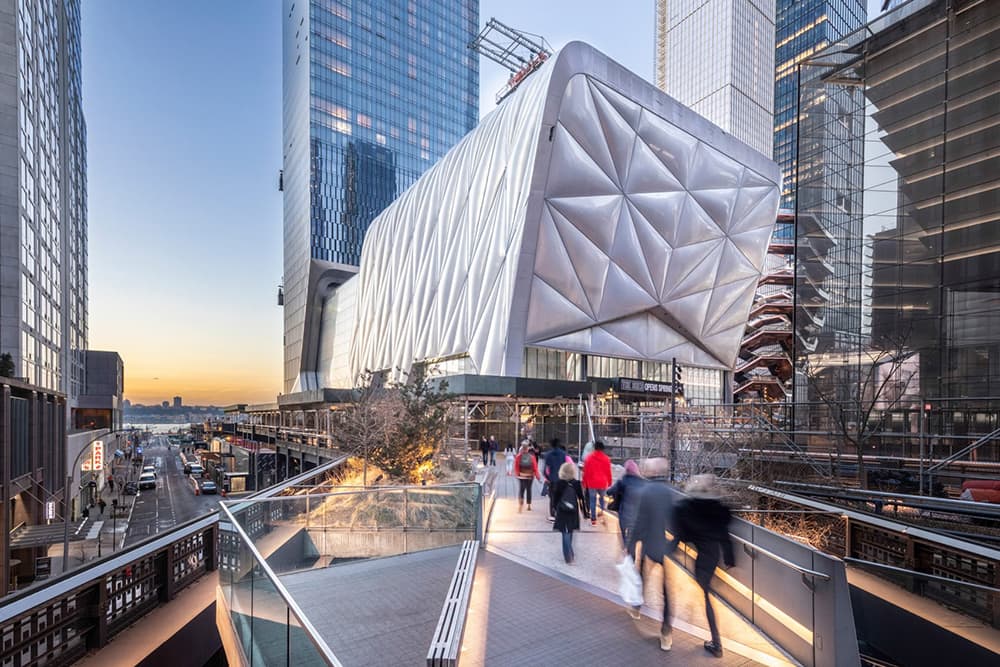 Above: Along with residential and office towers, Hudson Yards boasts a cultural centre called "The Shed" (image courtesy of Related/Oxford).
Called "Eastern Yard", the first phase contains four large commercial skyscrapers, two luxury residential towers, a shopping precinct and a cultural centre grouped around a large central plaza, which also features an urban sculpture and viewing platform designed by Thomas Heatherwick called the "Vessel".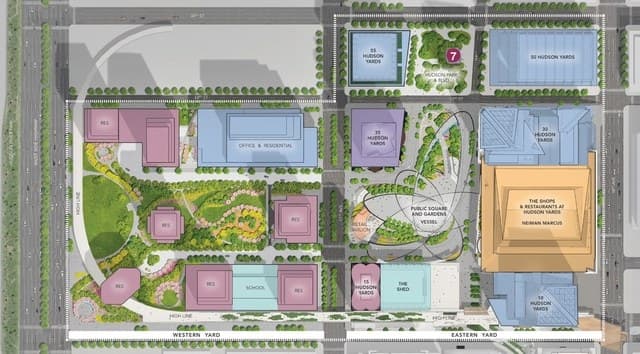 Above: "Western Yards" - the second phase of the development features more residential towers and a park (image courtesy of Related/Oxford).
The second phase of the development known as "Western Yards" is scheduled to complete in 2025 and will feature more residential spaces set within a landscaped park.
Due to the rail yards below, the deck on which the development is built has to be continuously cooled using 15 large fans combined with a cooling system that ensures planting on the deck does not overheat and perish.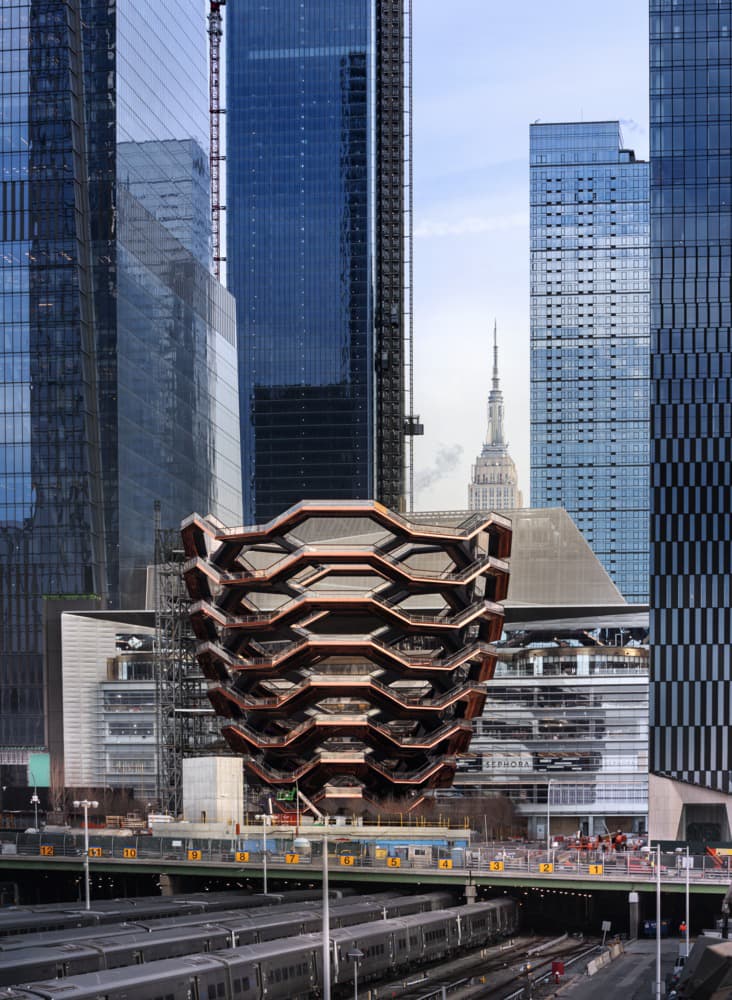 Above: Measures have been been put in paces to stop the deck and the rail yards below from overheating (image courtesy of Related/Oxford).
The deck also contains a 230,000-litre stormwater tank that will be used to store water for the trees above.
Although construction on the western part of the project was due to begin in 2018, a minor delay pushed completion from 2024 back one year.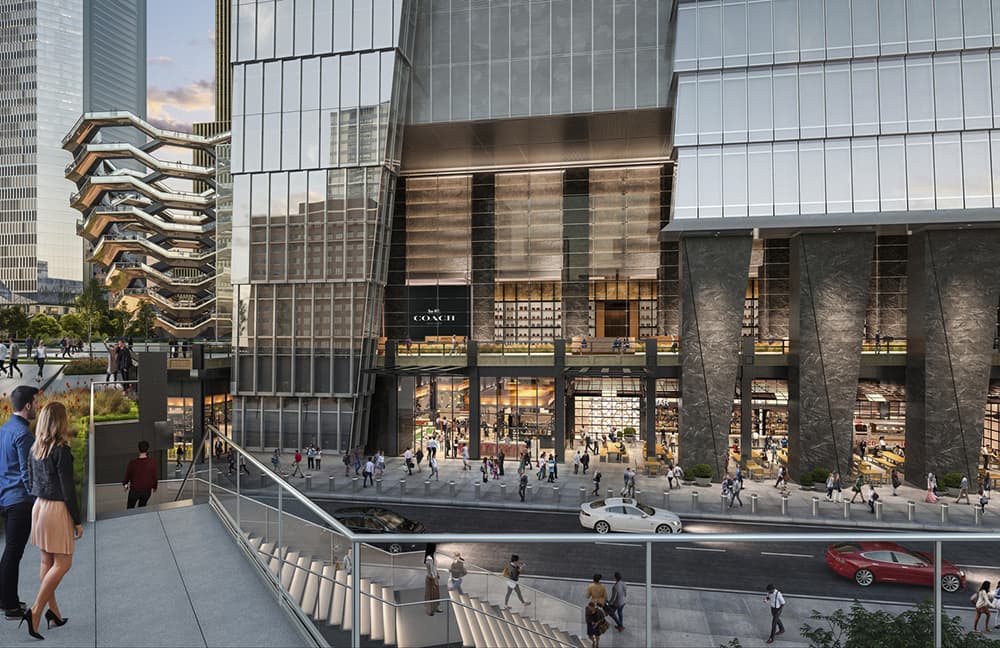 Above: The area contains a number of smart technologies to enable better management of its public spaces (image courtesy of Related/Oxford).
Hudson Yards aims to be a new smart neighbourhood, using data to help manage the buildings and spaces.
Some of the smart technologies include vehicle and traffic monitoring, using microgrids to help conserve electricity, mapping crowds, noise levels and energy usage, air quality monitoring and waste collection and recycling using pneumatic tubes.
To learn more about this USD $25 billion development, watch The B1M's documentary "Hudson Yards: Building New York's New District" above.
Comments
---