DOCUMENTARIES
The Rise of New York's Super Skinny Towers
Youtube Views

713,300

VIDEO VIEWS
IN New York, the spiritual home of the skyscraper, a new generation of super skinny high rises are changing the face of the city. Pressure for available land, combined with a demand for luxury residential apartments, has kick-started a super-slender revolution, resulting in some spectacular feats of engineering.
It was in the American cities of New York and Chicago that land pressure first gave birth to the early skyscrapers; so it is little surprise that the latest revolution in high rise design has begun here.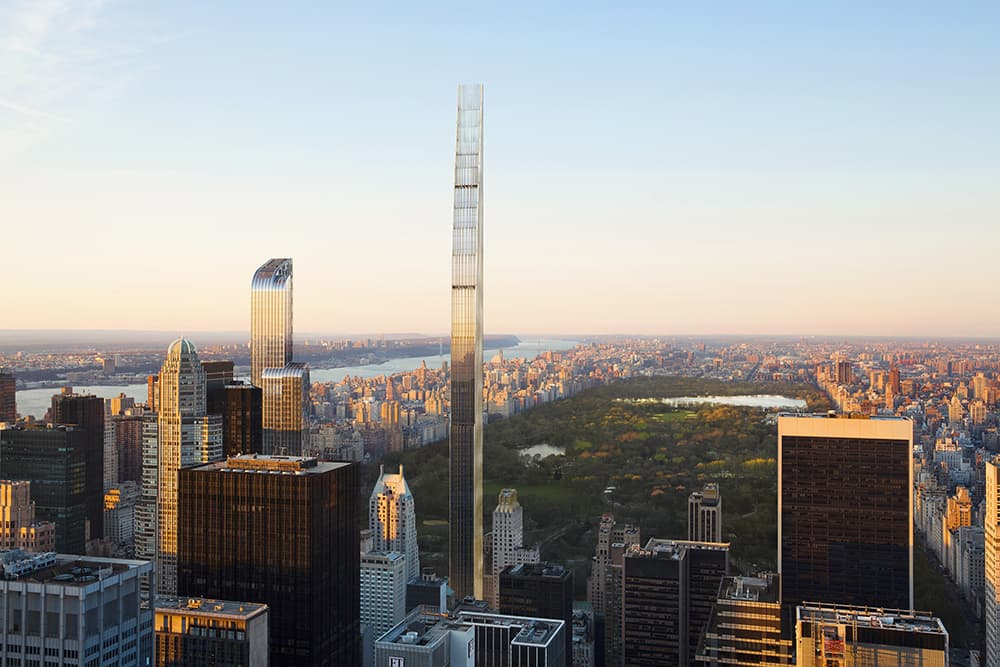 Above: SHoP Architects' super-skinny skyscraper is one of a new bread of towers rising in New York (image courtesy of SHoP Architects).
New York has some of the most sought-after real estate on the planet and to satisfy the demand for property increasingly smaller plots are being considered for potential skyscrapers. To generate the greatest possible return from these small, but extremely expensive sites, towers are being designed that are much skinnier than was ever thought possible.
DEFINING SUPER SKINNY
A building is considered to be slender when its height is more than seven times its width at the narrowest point. In the past, this ratio was considered to be the limits to which a building could be built while remaining rigid enough not to sway in the wind; potentially causing unease or motion sickness for its occupants. The Seagram Building and the original World Trade Centre Towers are examples of skyscrapers that adhered to this 7:1 ratio.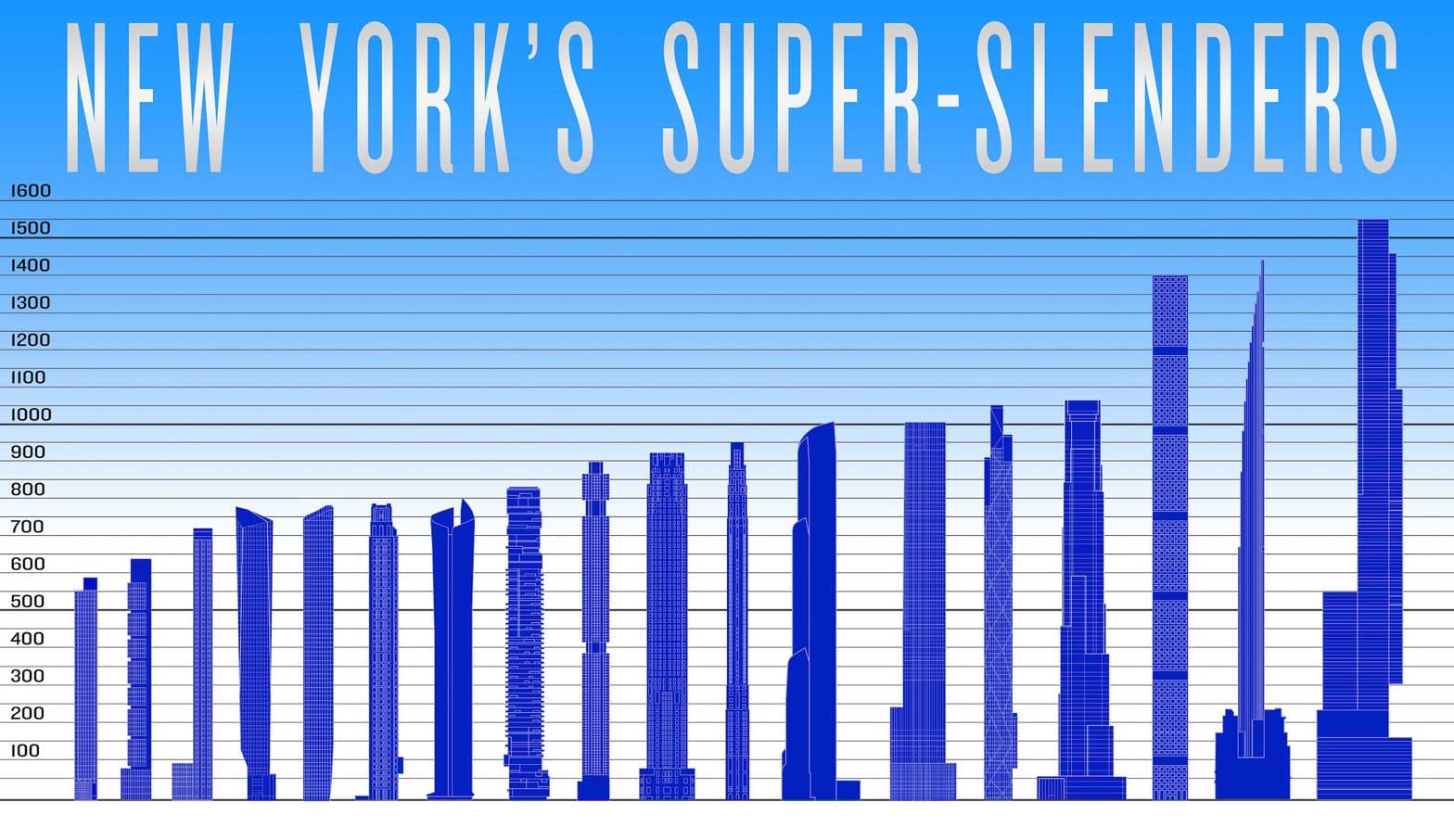 Above: There are 18 super slender towers either complete or currently under construction in the New York (image courtesy of the Skyscraper Museum)

However, the emerging generation of super skinny towers go much further. One of the most notable examples is 432 Park Avenue, an impressive structure with a width to height ratio of 1:15, far exceeding the ratio used to define a slender building.
HOW IS SUPER SKINNY POSSIBLE?
Super skinny towers have been made possible by advances in materials and building techniques, fueled by a willingness to fund such expensive buildings. While steel is the material of choice for numerous skyscrapers, it is high strength concrete that has allowed buildings to rise taller, while remaining rigid.
Above: The majority of super-skinny towers are constructed from high strength concrete (image courtesy of YIMBY)
Along with this material evolution, the potential for swaying at the top these towers is mitigated with the addition of "tuned mass dampers" – effectively counterweights that act against the effects wind loading.
WATCH NEXT: WHY ARE WE BUILDING SUPER-SKINNY TOWERS?
However, perhaps more important than these engineering feats is the demand that is driving the construction of these towers. While early skyscrapers were commercial buildings, the majority of today's super skinny towers in New York are residential. Although these super skinny buildings cost a lot to build, the demand for trophy views in the city still makes them very profitable for developers.
THE FUTURE OF SUPER SKINNY
Super skinny is on the rise. According to research carried out by the Skyscraper Museum in New York, there are 18 super slender towers either complete or currently under construction in the city. 432 Park Avenue completed in 2015, has recently been joined by Herzog and de Meuron's 56 Leonard, with a width-to-height ratio of 10.5:1.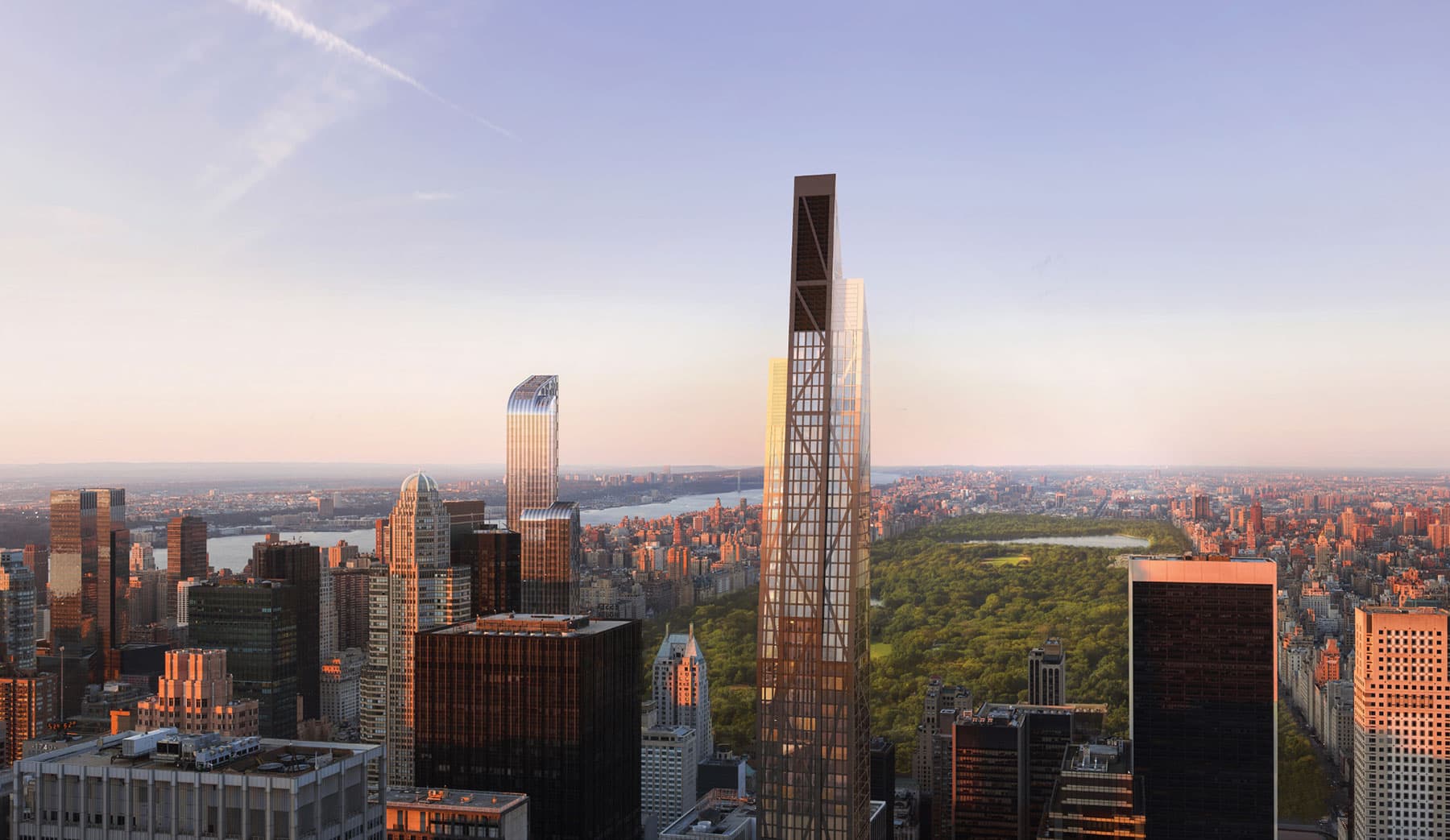 Above: With a slenderness ratio of 23:1 Jean Nouvel's 53 West 53rd is currently under construction (image courtesy Jean Nouvel).

Jean Nouvel's 53 West 53rd is set to open in 2018 with a slenderness ratio of 23:1, while the most slender skyscraper in the world is also currently under construction in the city. With an incredible width-to-height ratio of 24:1, the 435 metre tall at 111 West 57th – designed by SHoP – is also set to complete next year.
This video was kindly powered by Viewpoint.
Images courtesy of SHoP Architects, Matthew Bannister / Keith Bomely, Meganom, Aidan Wakely-Mulroney, Cim Group + Macklow Properties, Jean Nouvel, Doka, Terri Boake, Hufton + Crow, Dbox: Matthew Bannis + Keith Bomely, Iwan Baan, Yimby and the Skyscraper Museum. We welcome you sharing our content to inspire others, but please be nice and play by our rules.
Comments
---