Cities
Top 10 Largest Cities by 2030
Youtube Views

2,504,892

VIDEO VIEWS
BY 2030, the global population will have grown to over 8.5 billion people.
60% of them will live in cities and one in every three people will live in a city with over half a million inhabitants.

This trend, means that it is more important than ever to get our built environment right. By 2030, it will literally be shaping the way that more than half the people on earth are able to live their lives.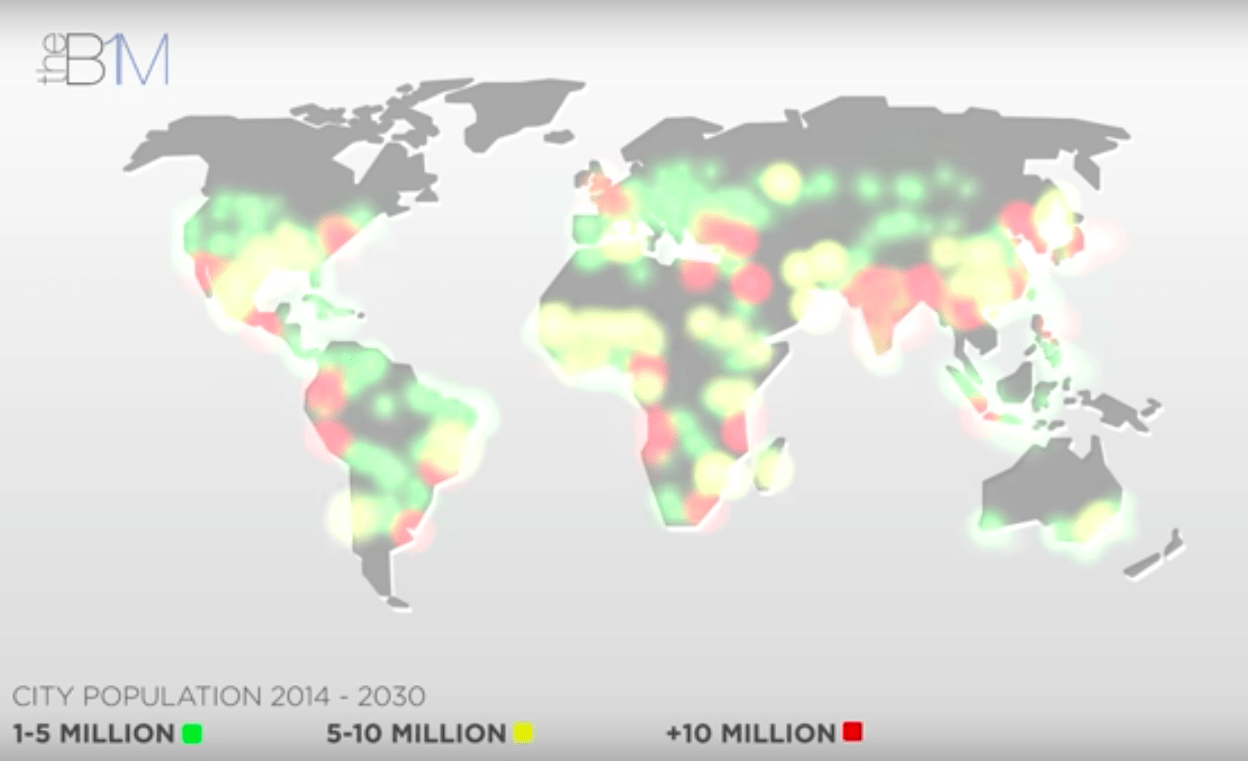 Above: Africa and Asia will see high levels of growth in the coming decade.
Our cities are already facing a wide range of challenges from improving air quality and ensuring the efficiency of transport infrastructure, to the responsible sourcing and delivery of food and water, housing demand, social cohesion, equality and the risk of flooding – to name just a few.
Technology, data management and the emergence of new economic and political models are all playing in part in helping address these challenges.
So what are the main regions of focus? The next 12 years will see a huge shake-up in the ranking of the world's largest cities, as growth in urban areas across North America and Europe slows in relative terms, whilst booming across Asia and Africa.
Here, we look at the 10 largest cities by 2030, as predicted by the United Nations' (UN) World Urbanization Prospects.
10 – MEXICO CITY, MEXICO – 23.9M PEOPLE

Held by Shanghai in 1950, and by New York in 2015, Mexico City will take 10th place on the global ranking of the world's largest cities by 2030.
The sprawling capital of Mexico is already one of the most important cultural and financial centers of the Americas.
Its phenomenal growth since the 1980s has been accompanied by air pollution and transport infrastructure issues, but the city has moved to address these and now has a clear plan for sustainable development in place between the present day and 2030.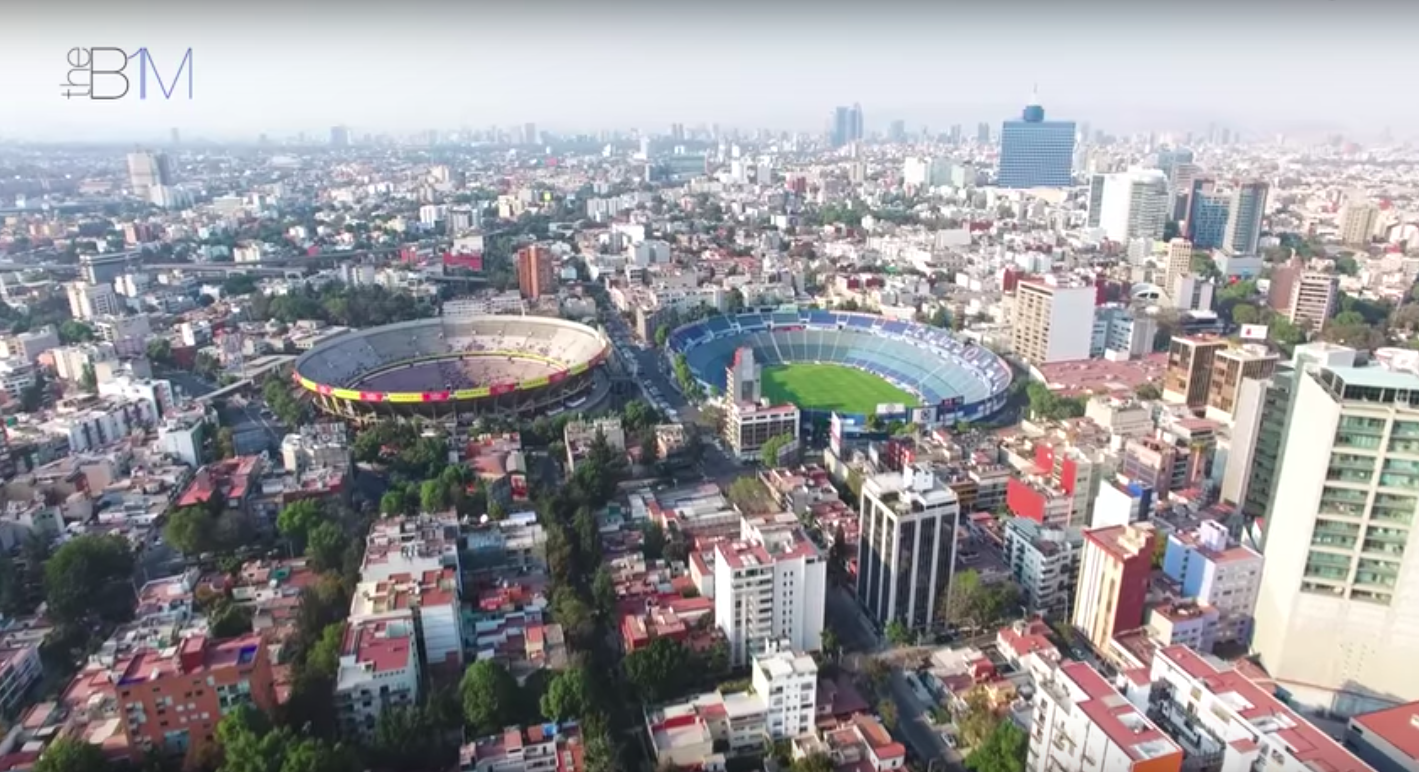 Above: Mexico City is predicted to be the only city in the America's in the top 10 by 2030.
The city has seen a number of built environment innovations in recent years including "smog-eating" buildings which help to combat air pollution and the engineering of "earthquake-proof" skyscrapers to withstand the region's seismic activity.

9 – LAGOS, NIGERIA – 24.2M PEOPLE

With a forecast annual economic growth rate of 5.1% over the next 12 years, Lagos is set to overtake Johannesburg to become one of Africa's largest cities by 2030.
Already a vast urban area of Nigera, Lagos has the highest GDP of any city on the African continent and is home to one of its largest and busiest ports.
The projected rates of expansion and growth present a significant challenge for the city over the next decade. Its population is also much younger than that of other cities on our list, creating a powerful demographic opportunity, but also posing a risk, as the city absorbs millions of young people into the urban labour force, while managing the political instability that could entail if youth unemployment soars.
8 – CAIRO, EGYPT - 24.5M PEOPLE
Despite not appearing in the top 10 back in 1950, Cairo is set to move up from its 9th place ranking in 2015 to become the world's 8th largest city by 2030.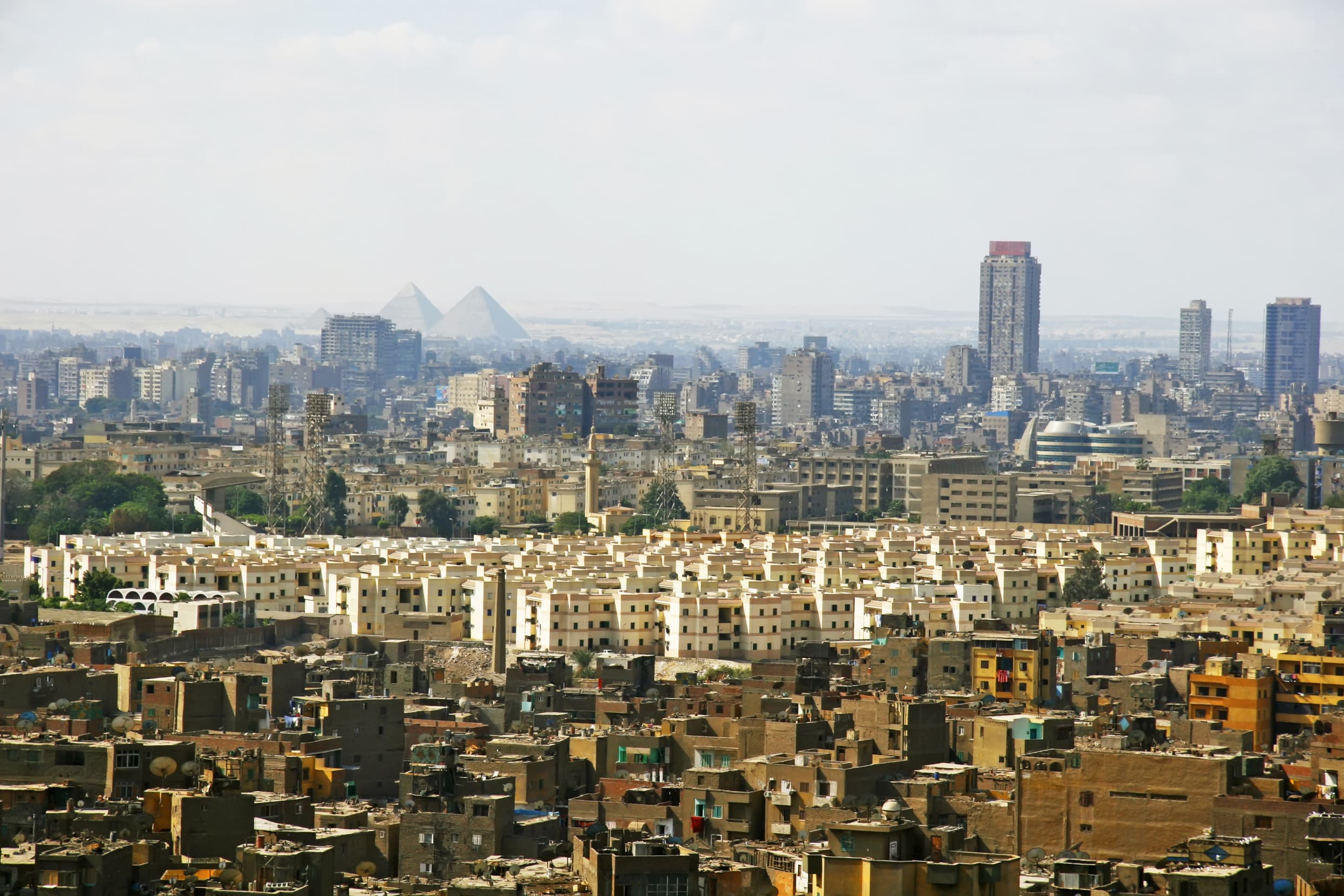 Above: Cairo faces a number of environmental challenges over the coming decades.
With an urban area that already extends over 600 square kilometres, Egypt's sprawling capital is currently grappling with air and water pollution issues, along with infamous traffic congestion challenges.
With the city set to become home to over 24.5 million people by 2030, plans to cut emissions and construct a new sewer system are now in development.

7 – KARACHI, PAKISTAN – 24.8M PEOPLE
With a projected population of nearly 25 million people, Karachi, in Pakistan, will enter this list for the first time by 2030.
Despite its turbulent past and well-publicised infrastructure challenges, the city remains a major cultural and economic centre and a key port on the Indian Ocean; fuelling its expansion over the next 12 years.
6 – DHAKA, BANGLADESH – 27.4M PEOPLE
While sixth place was held by Moscow with 5.4 million residents in 1950, it will belong to Dhaka by 2030.
Already the fourth most densely populated city in the world, the capital of Bangladesh will grow its population from just under 19 million people in 2018, to over 27 million in 12 years' time.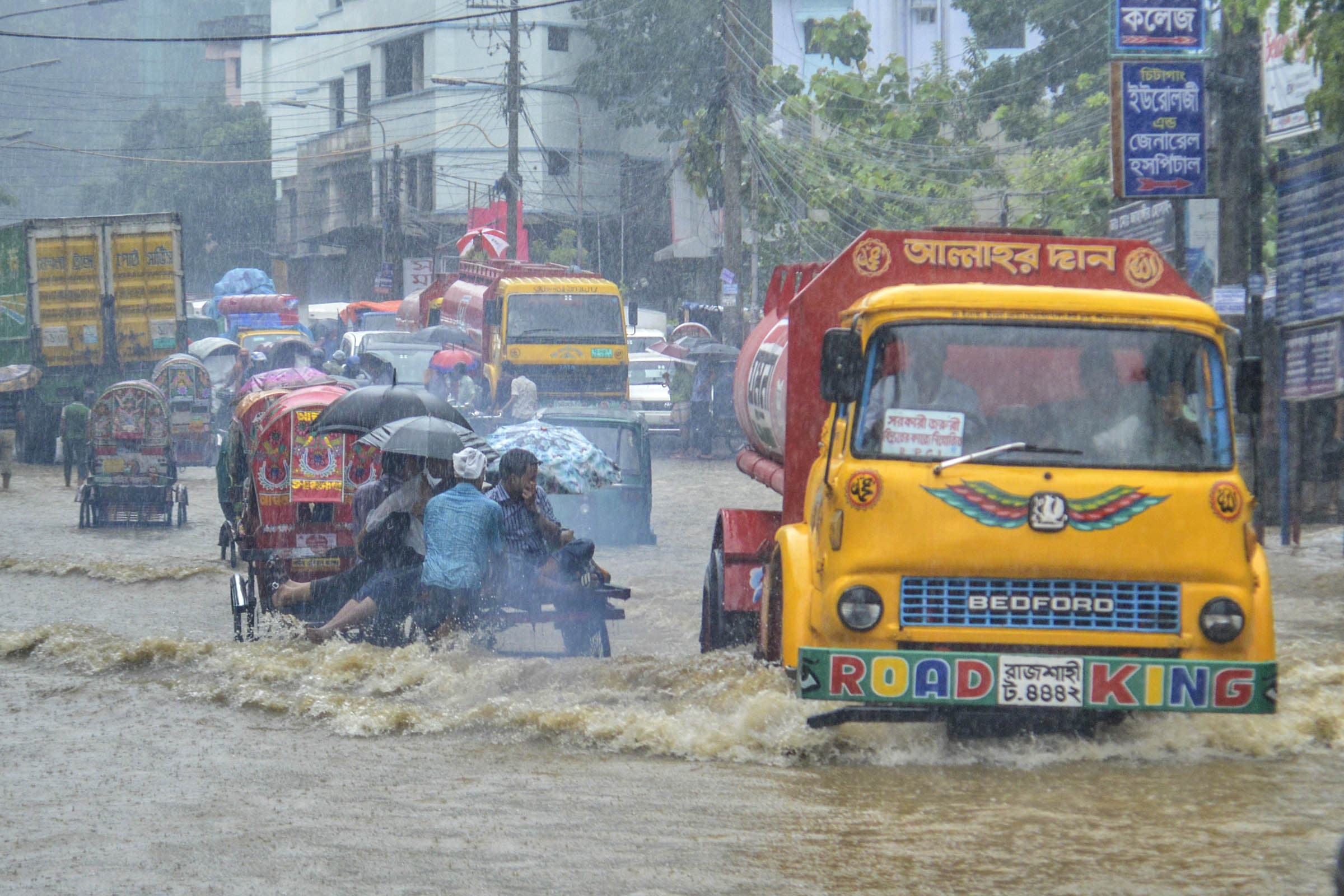 Above: Flooding is just one of the challenges facing the low-lying city of Dhaka (image courtesy of Rabin Chowdhury).
Despite being a major financial centre, the city is prone to flooding and grappling with traffic congestion. The first phase of its new metro is due to open in 2021.
5 – BEIJING, CHINA – 27.7M PEOPLE
Moving up from 7th place in 2015 to 5th place by 2030, is China's vast capital Beijing.
Standing as the political centre of the nation for more than eight centuries, Beijing combines seven UNESCO World Heritage Sites with the modern architecture and infrastructure of one of today's foremost capital cities.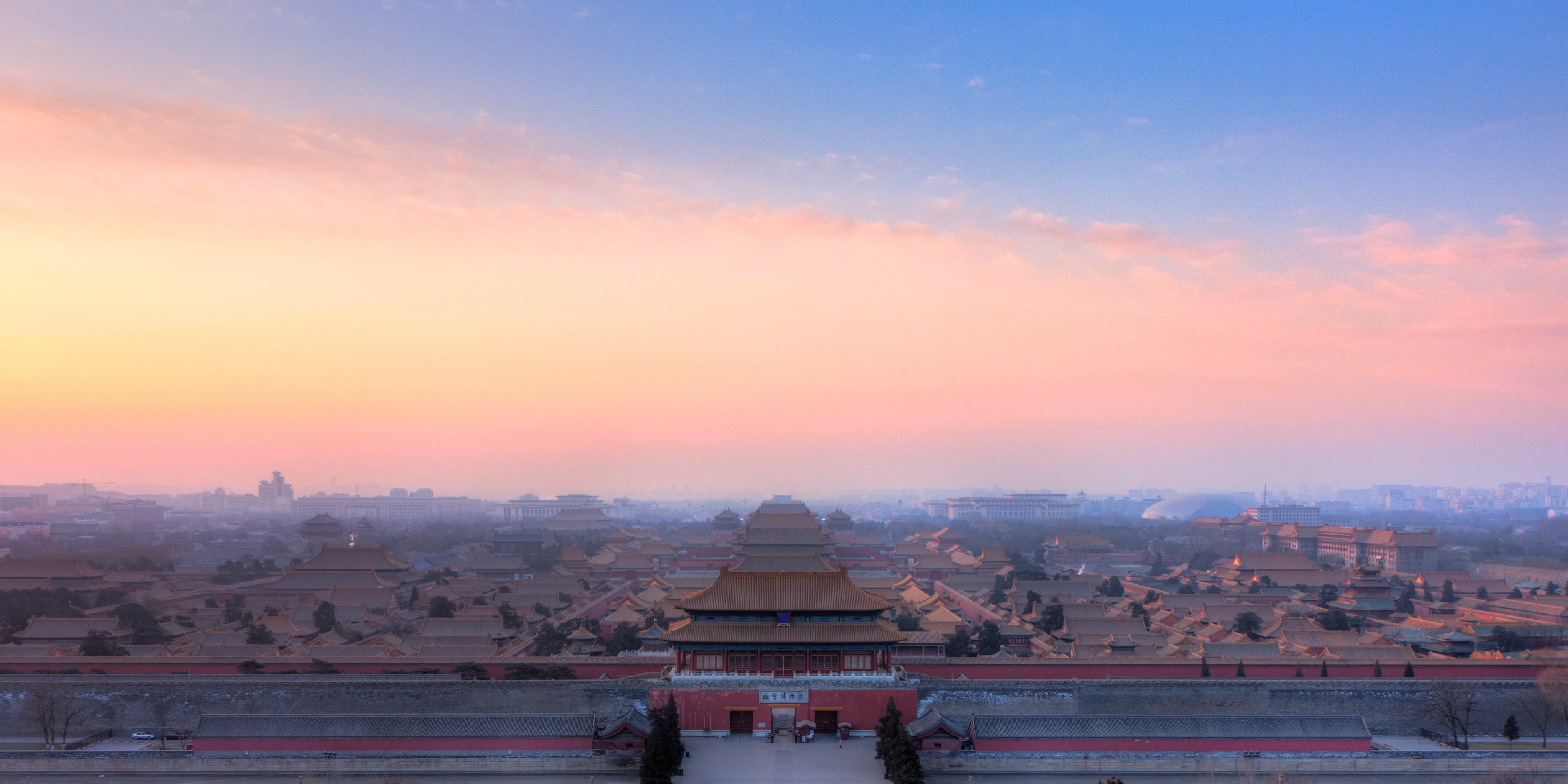 Above: Beijing is facing challenges to protect many of it's historical sites as the population booms.
However, its expansion has not been without its challenges and ongoing programmes are now working to tackle traffic congestion, improve air quality and ensure the retention of historic sites over the next decade of growth.
4 – MUMBAI, INDIA – 27.8M PEOPLE
Just ahead of Beijing and moving up one place from the 2015 rankings, is India's leading financial hub, Mumbai.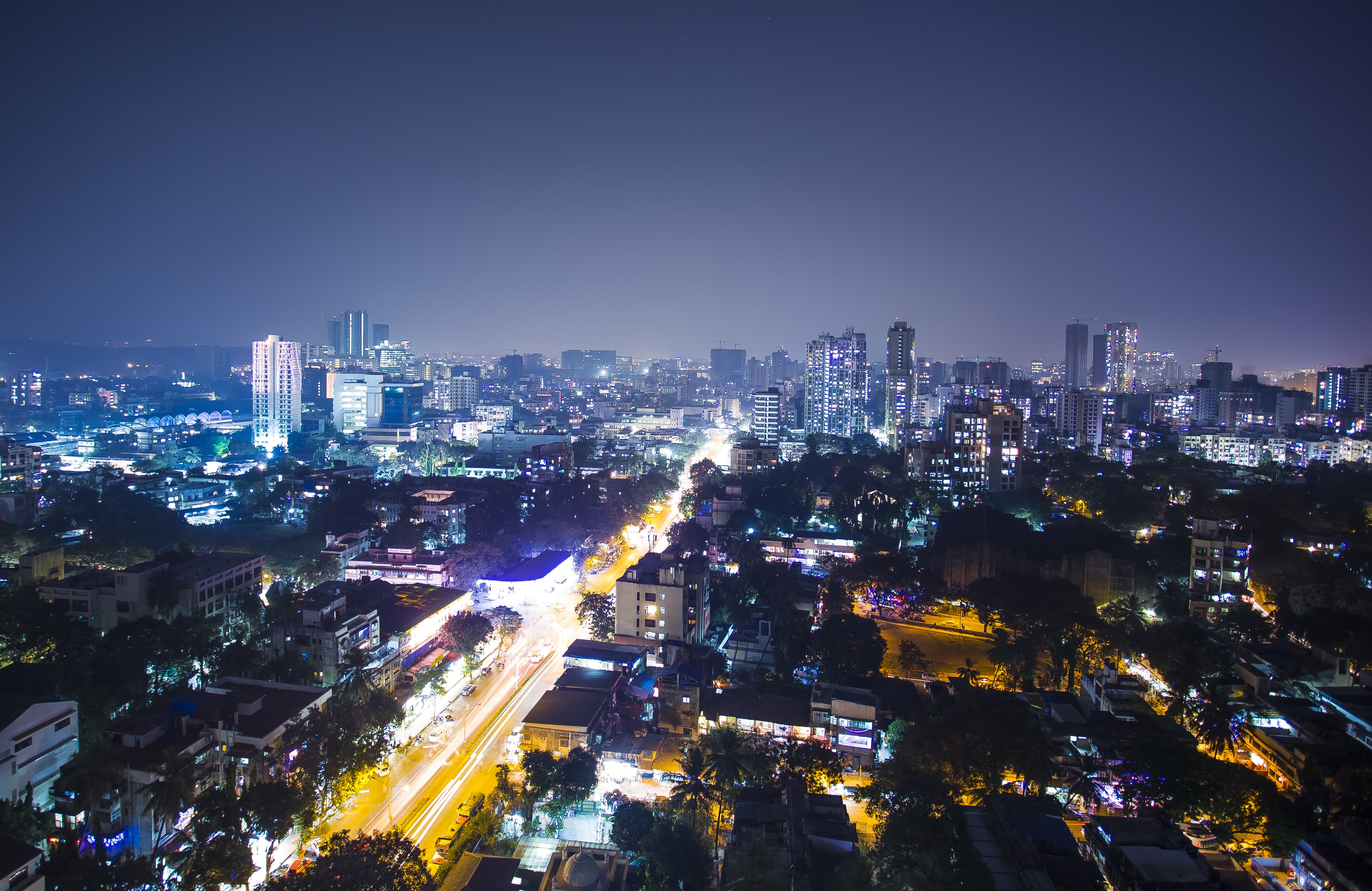 Above: Mumbai is the economic heart of India and will continue to be one of its largest cities in 2030.
With thriving commercial and entertainment industries coupled with high living standards, Mumbai will continue to attract residents from across India and the wider region over the next decade.
3 – SHANGHAI, CHINA – 30.8M PEOPLE
Breaking the 30 million mark and moving up from its 10th place ranking in 1950 is China's largest city, Shanghai.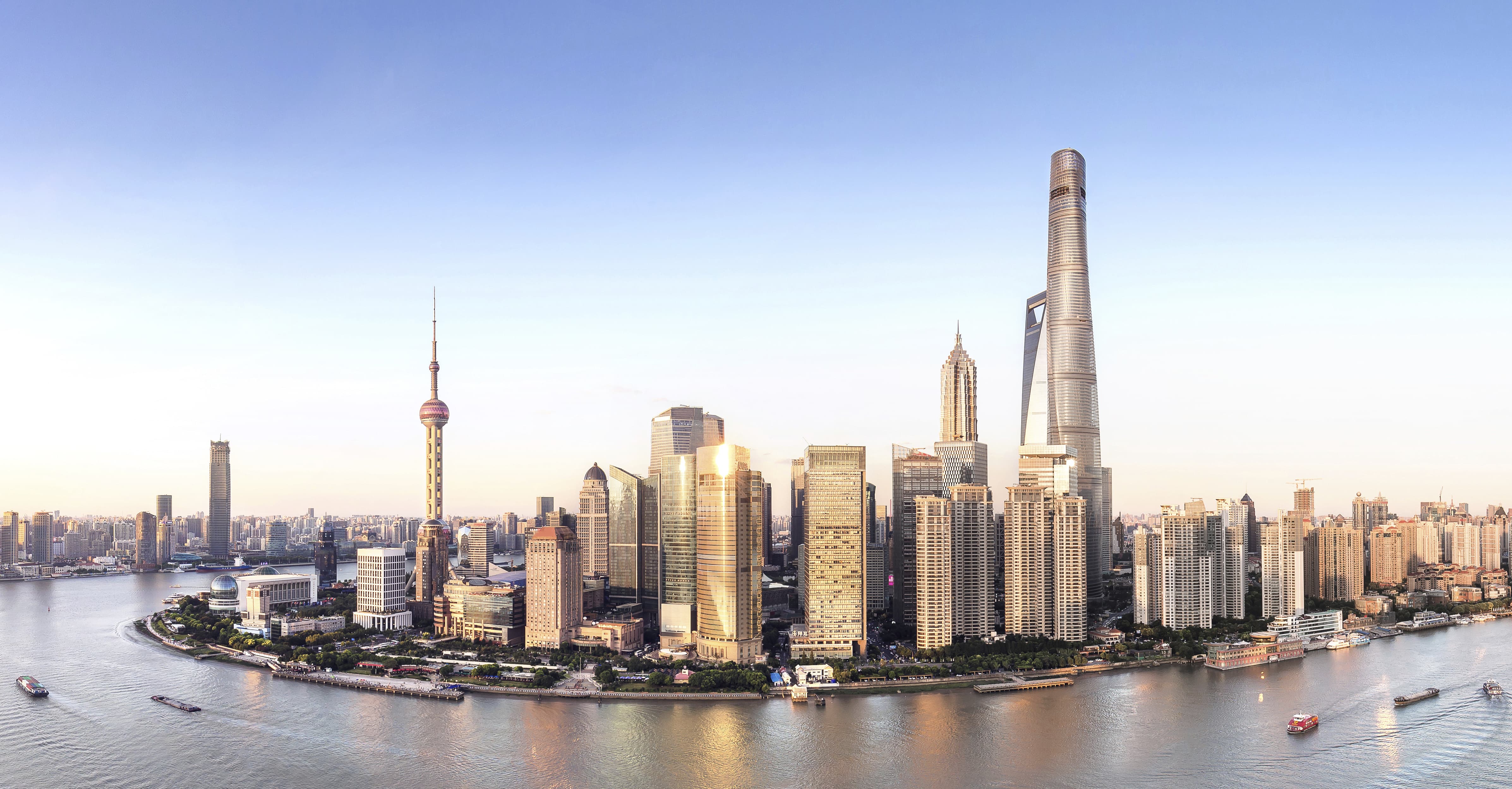 Above: China's largest city, Shanghai, has experienced enormous growth since the 1990's and is set to become the world's third largest city by 2030.
The urban area has seen intense development since the introduction of economic reforms in the early 1990s.
Already home to the world's busiest container port and the financial centre of one of the world's leading economies, Shanghai will continue to expand over the next 12 years, ranking as the third largest city in the world in 2030.
2 – DELHI, INDIA – 36.1M PEOPLE
Taking second place is Delhi, India's capital and current most populated city. With GDP set to grow by 7.1% a year, Delhi will outperform its nearest Indian rival Mumbai up to 2030.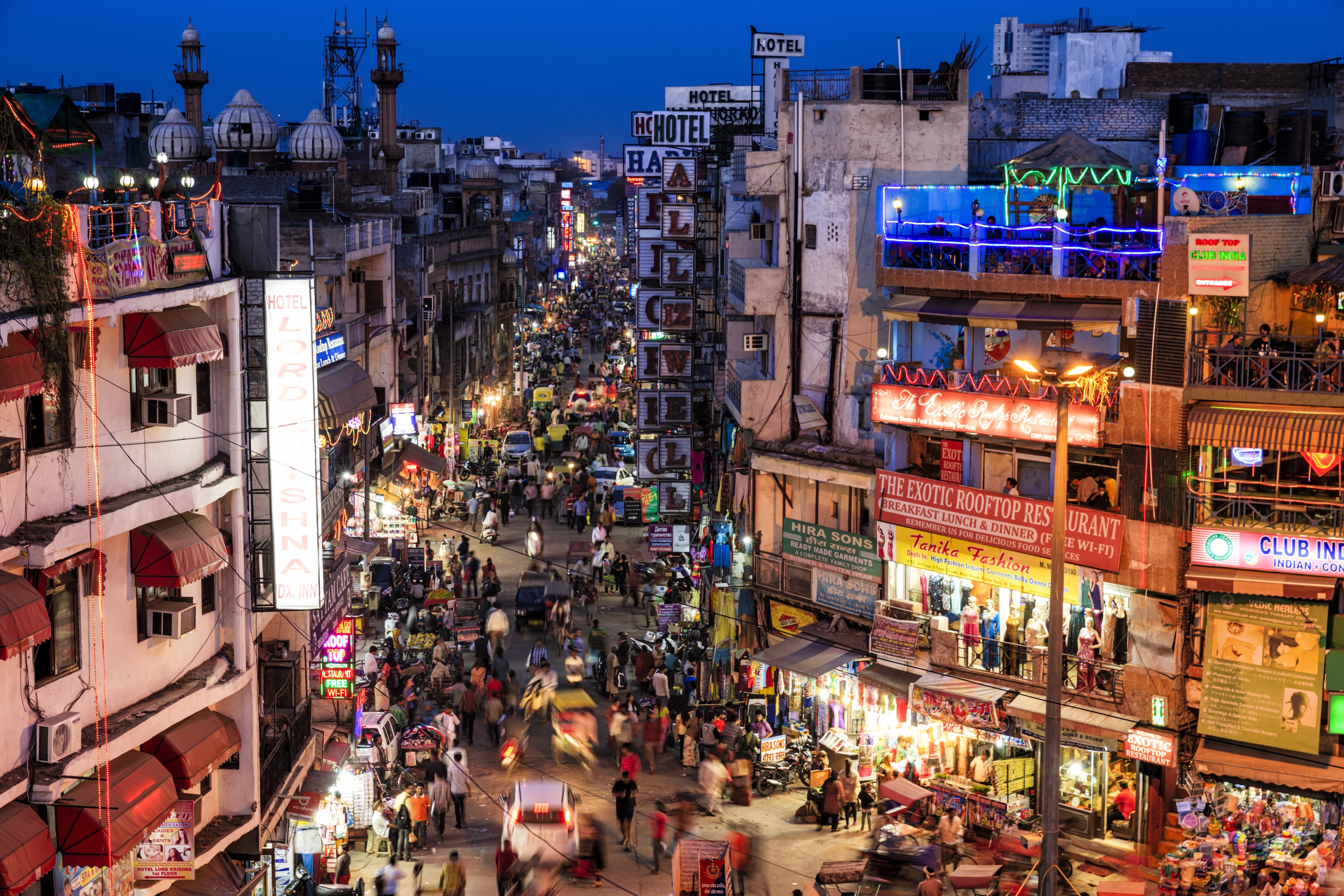 Above: Delhi is set to maintain its status as India's largest city.
Air pollution remains a significant challenge, with the World Health Organisation naming it as the most polluted city in the world in 2014.
Despite several initiatives, the expansion of the metro and measures to curb emissions, concerns remain around the levels of air pollution in Delhi and their projected growth as the city expands.
1 – TOKYO, JAPAN – 37.2M PEOPLE
With an astonishing population of over 37 million people, Japan's capital Tokyo is set to top our list.
Tokyo is already the largest city in the world and is set to retain its position from the 2015 rankings will almost no change in the size of its population.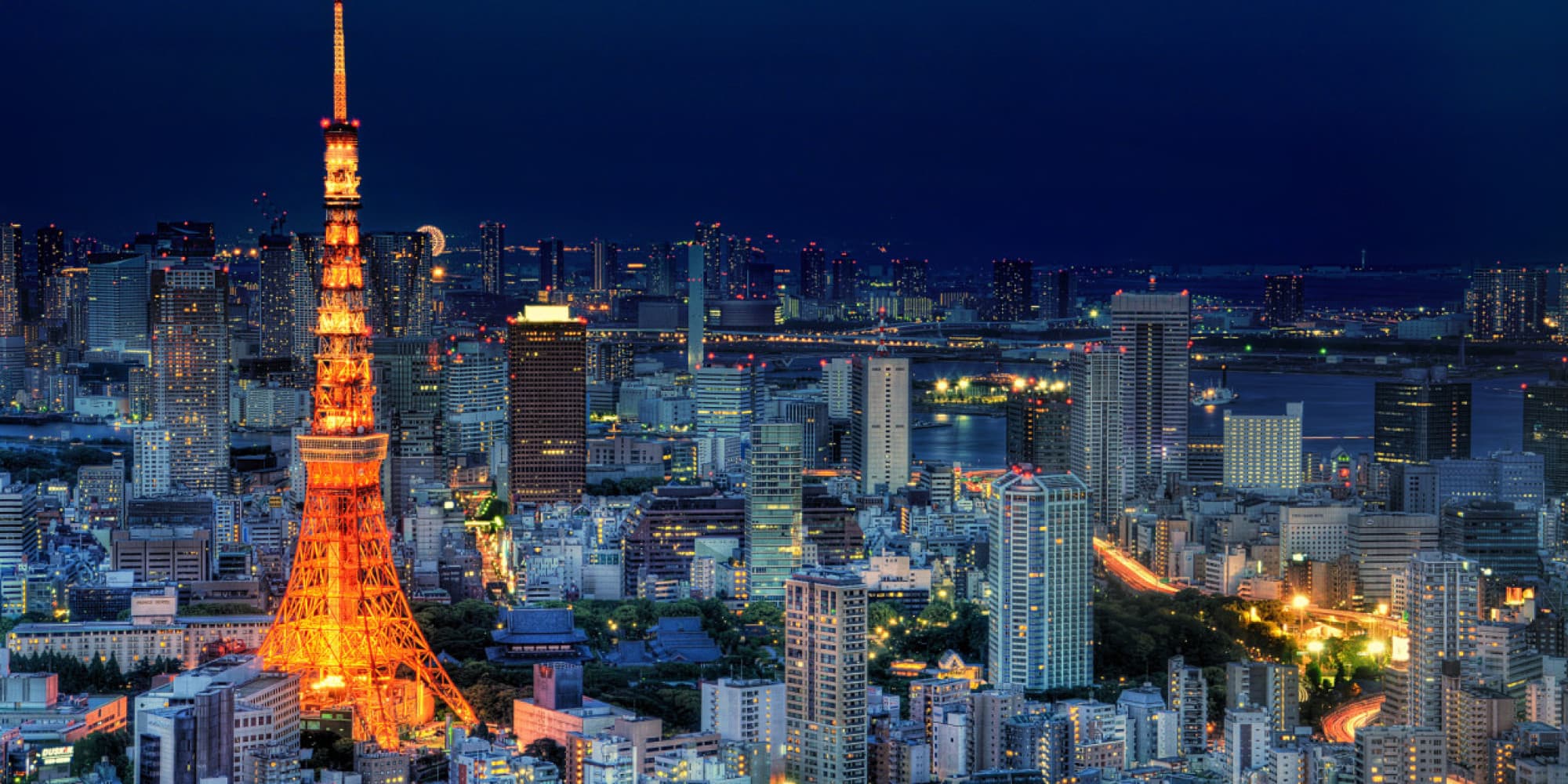 Above: Tokyo is set to remain the world's largest city until 2030 despite little change in its population.
The city has a lot going for it – it's a leading financial and political centre, was ranked first in the 2017 Safe Cities Index (and frequently tops the list) and is set to host the Olympic Games in 2020.
Looking even further ahead, The Global Cities Institute projects that Kinshasa, in the Democratic Republic of the Congo, will be the most populous city in the world by 2075, and that by 2100, it will be surpassed by Lagos in Nigeria – which will then be home to 88 million people.
Data from the United Nations' (UN) World Urbanization Prospects was verified and triangulated with additional sources.
Images courtesy of the United Nations (UN) World Urbanisation Prospects, Alejandro Islas, Elegant Embellishments, Alfonso Merchand, Wagner Tamanaha, AYOTOGRAPHY, Nnedi Okorafor, Akintunde Akinleye, Luc Legay, Anna Risa, Pakistan Today, Asfandiyar Husain, Rakib Hasan Sumon, Sandeep MM, Rabin Chowdhury, Skye Vidur, Glensler, Wili Hybrid, Cathal McNaughton, Delhi Metro Rail Corporation, Kenzo Kuma and Myriam Asmani.

We welcome you sharing our content to inspire others, but please be nice and play by our rules.
Comments
---