NORTH AMERICA
The World's Most Sustainable Stadium
Youtube Views

39,648

VIDEO VIEWS
THE MERCEDES-BENZ stadium in Atlanta, designed by engineering and architecture firm HOK, has received "LEED Platinum" certification, making it the world's highest-scoring sports venue.
Atlanta Falcons' owner, Arthur Blank, wanted to "push the limits of what was possible in terms of stadium design, fan experience and sustainability."
Close collaboration between the client and design team was key to achieving to the certification.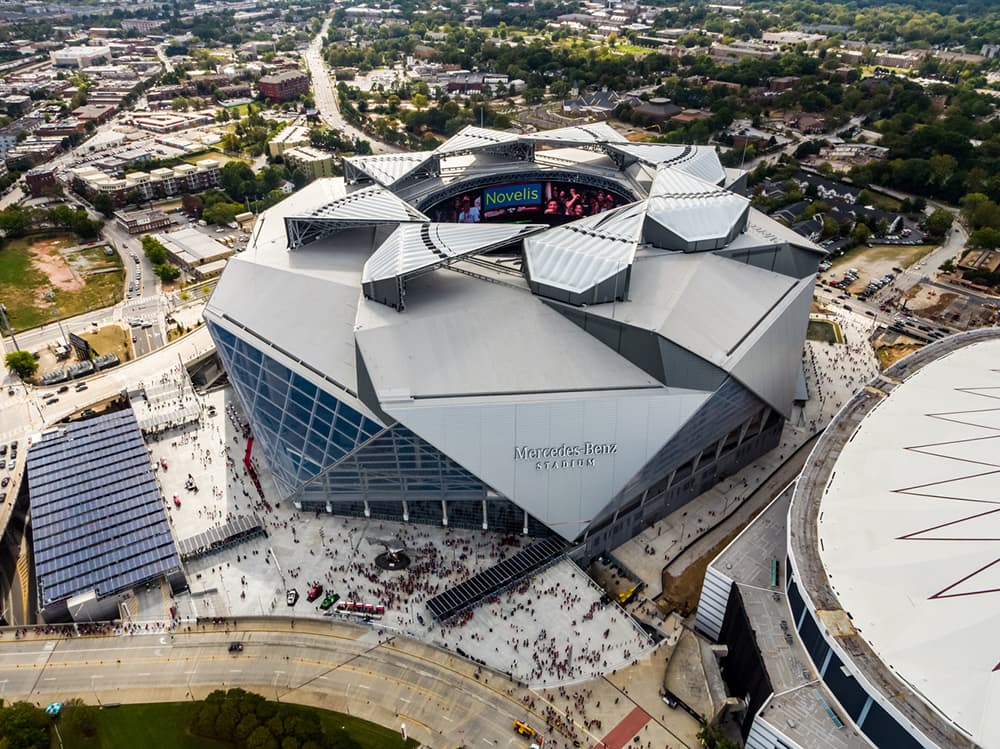 Above: The Mercedes-Benz Stadium in Atlanta, note the PV cells covering the roof of an annexe to the left (image courtesy of HOK). Below: Part of the graphical model for the building's structure (image courtesy of the Mercedes-Benz Stadium).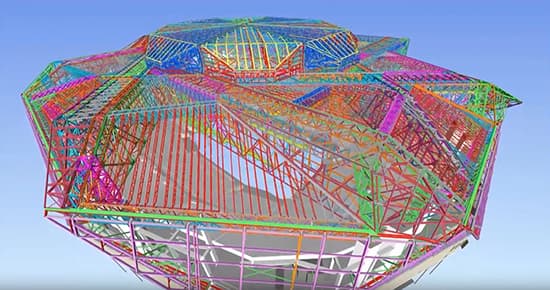 The multi-purpose venue is capable of hosting basketball, soccer and American football and features a unique shutter-like opening roof.
It is scheduled to host the all-important SuperBowl in 2019.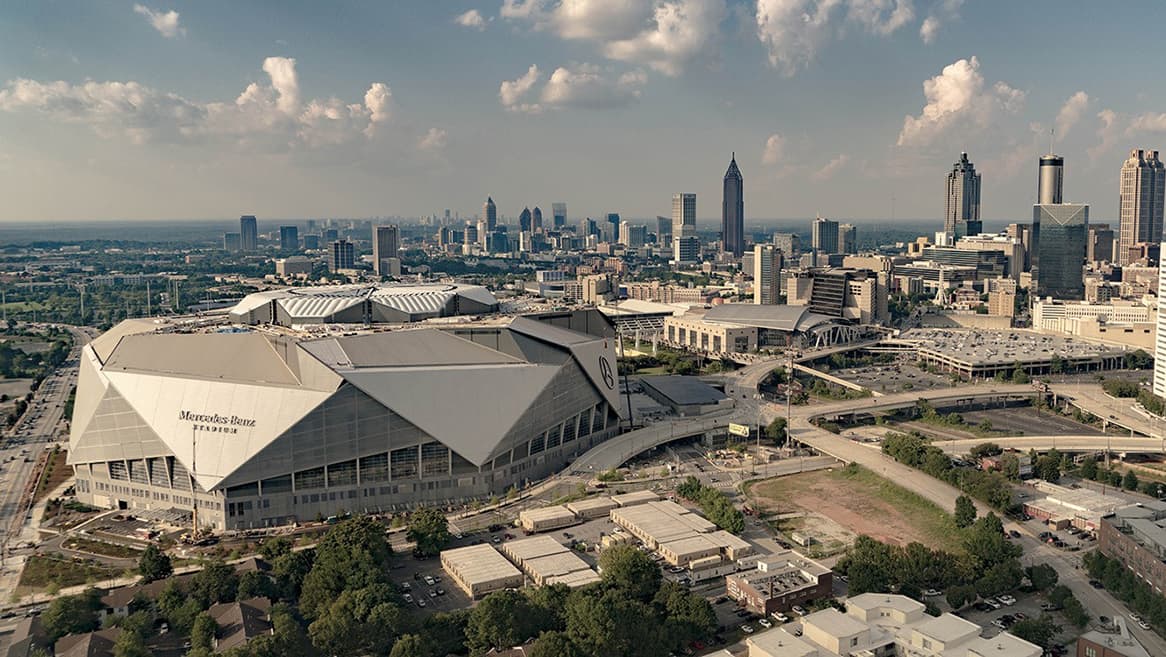 Above: Captured rainwater will be used to water trees in the neighbourhood (image courtesy of HOK).
The stadium uses a highly advanced storm-water management system, enabling two-million gallons of water to be stored on site, and used in landscape irrigation around the stadium.
In combination with water-saving measures, the Mercedes-Benz stadium uses 47% less water than a conventional stadium.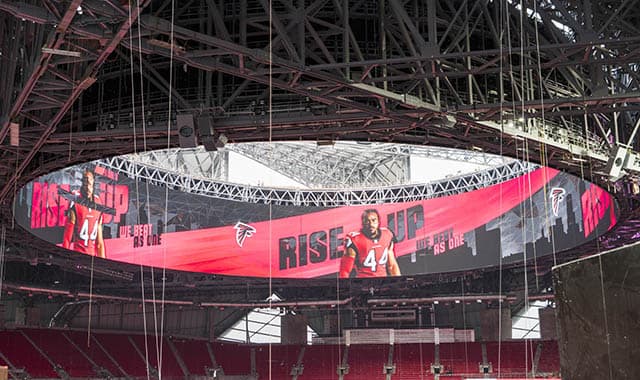 Above: LED displays and lights reduce electricity usage in the venue (image courtesy of HOK).
The stadium generates some of its power through more than 4,000 PV panels, and uses LED lighting and video boards, which results in 29% reduction in energy consumption.
The total power generated by the PV cells could power nine American football games or 13 soccer games.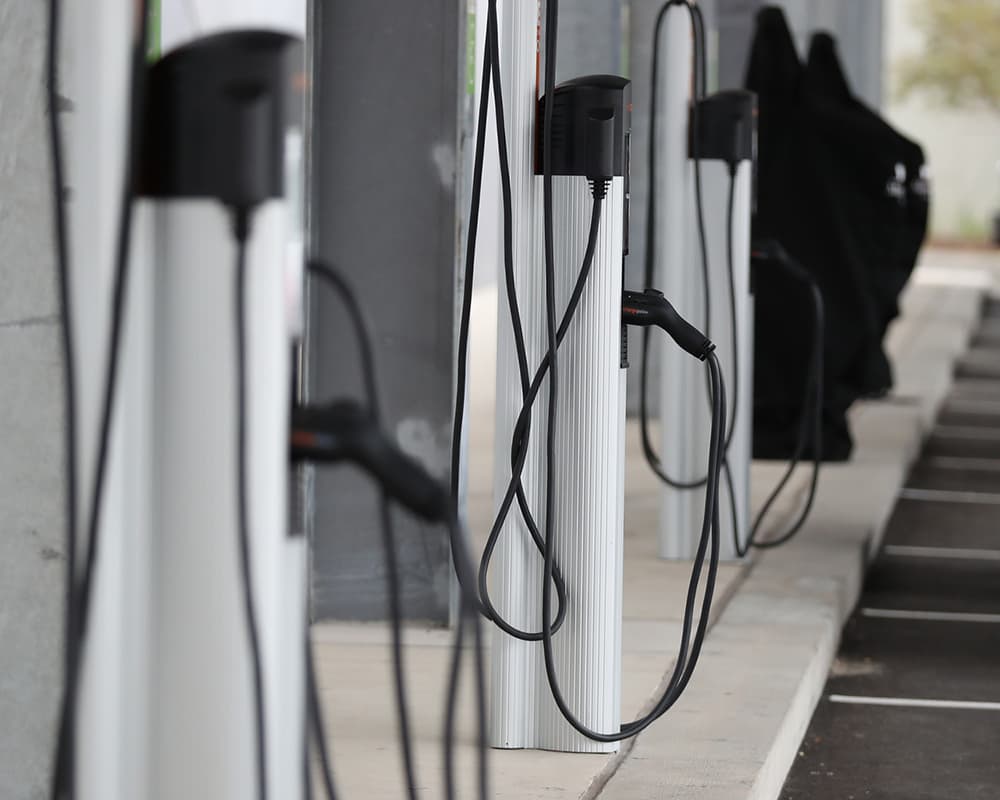 Above: There are electric changing points for 48 vehicles (image courtesy of HOK).
Mobility was another important factor that helped the building achieve its high LEED score.
Located in an area well served by public transport, the Mercedes Benz stadium also offers cyclist facilities and charging points for 48 electric vehicles.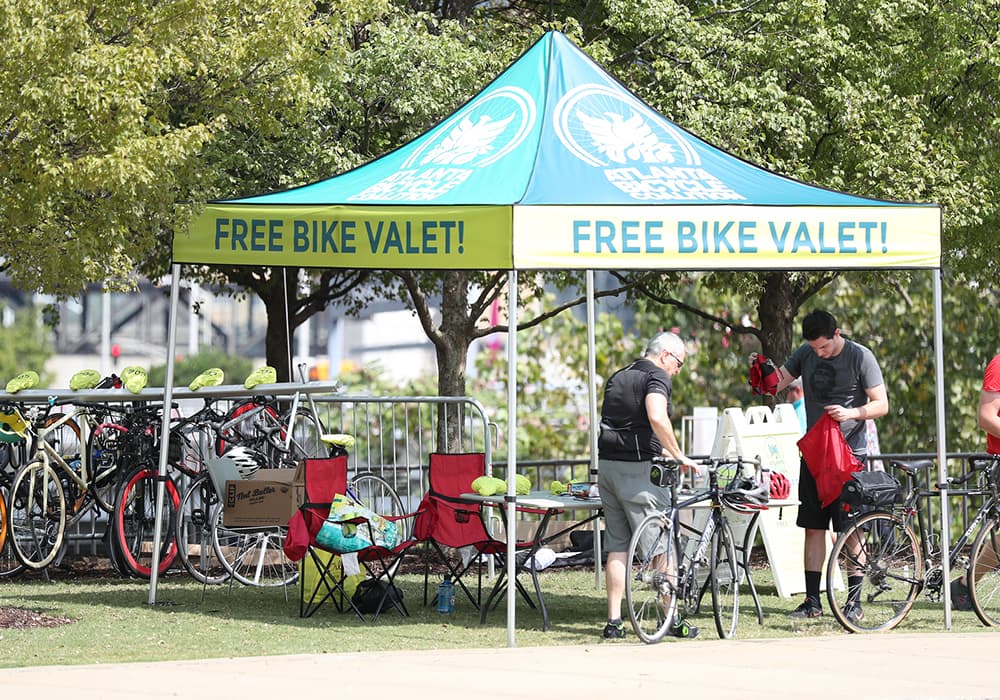 Above: Facilities for cyclists are available to encourage spectators to use alternative modes of transport (image courtesy of HOK).
The new stadium replaces the Georgia Dome which was demolished in 2017.
Comments
---