TECH
MIT Students Propose a City on Mars
Youtube Views

6,350

VIDEO VIEWS
AN INTERDISCIPLINARY group of students from Massachusetts Institute of Technology (MIT) have won this year's Mars City Design competition with their concept for a series of domed habitats.
Named "Redwood Forest", the project proposes to establish a human colony on Mars within a series of geodesic domes constructed from soft cells filled with water that would provide protection from cosmic radiation.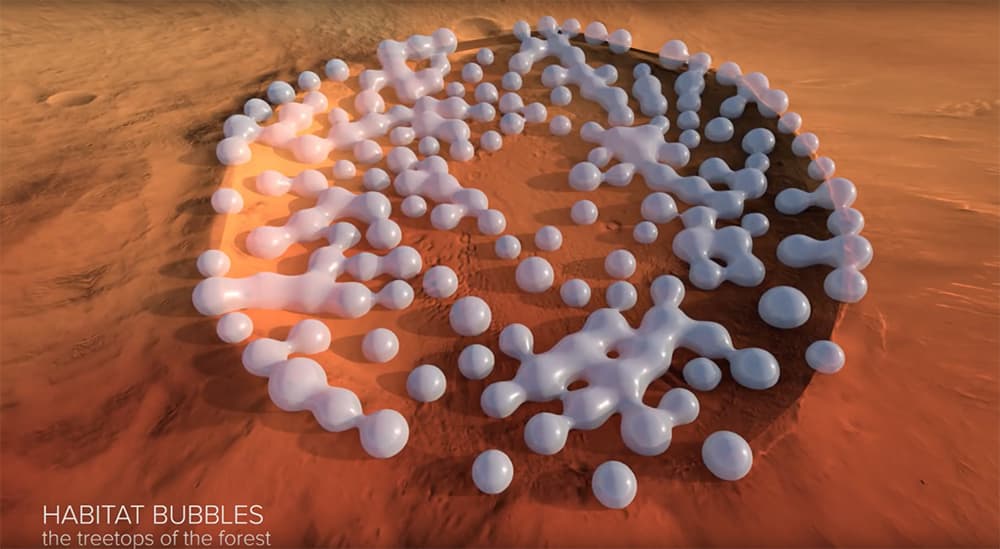 Above: The proposed Martian city can be expanded and connected by an underground network, housing up to 10,000 inhabitants. Below: Private spaces are to be located in tunnels while the forest beneath the dome is used as a communal space (images courtesy of MIT ).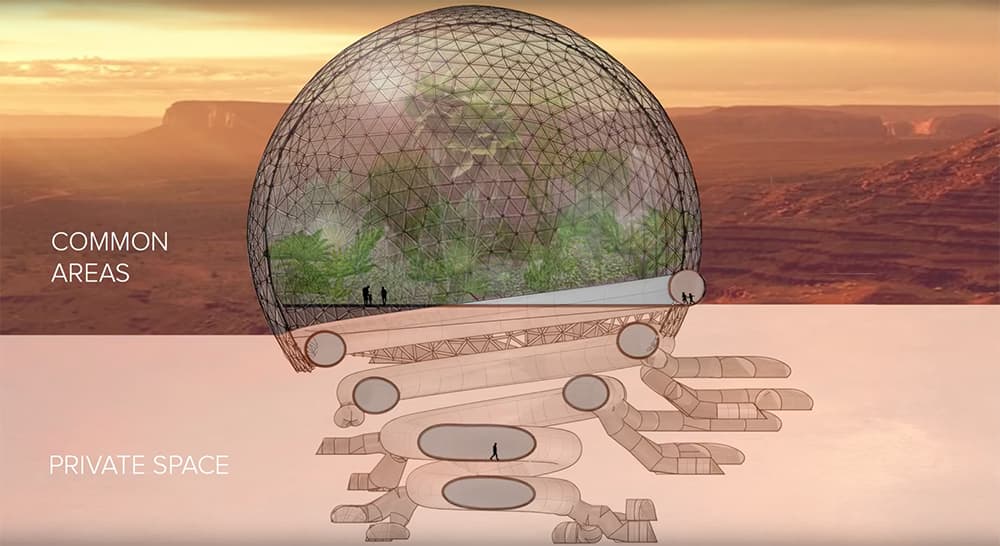 These domes would each contain a Redwood forest environment acting as the shared common space for up to 50 inhabitants. While underground, a series of tunnels would connect the domes and contain private spaces such as the residences.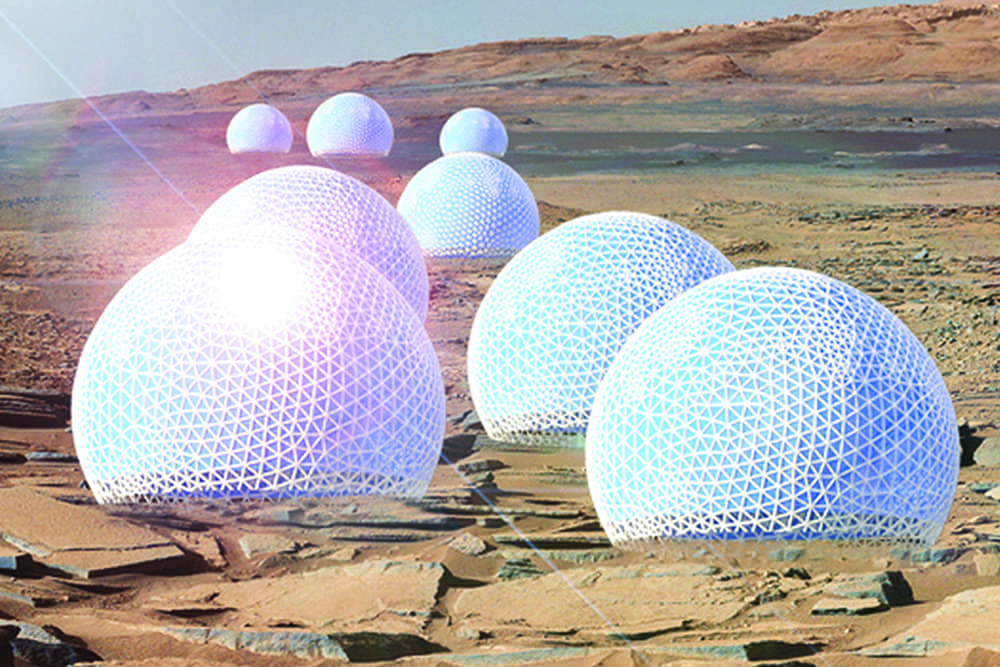 Above: A visualisation of a cluster of domes that make up MIT's winning proposal (image courtesy of MIT).
The students propose that power would be supplied by solar panels, with food - including fish, fruit and vegetables - grown in hydroponic farms. Water would be harvested from Mars' northern region.
Whilst building on the red planet might sound like complete science fiction, this concept actually joins a number of credible and highly-developed proposals worldwide in an fast emerging "race to build on Mars".
Above: A video showing the plans for a Mars City, a simulation facility in Dubai (video courtesy of Cities of the Future).
Bjarke Ingels Group (BIG) have designed a prototype Mars habitat (set to be built in Dubai) called the "Mars Science City".
The Dubai prototype will serve as a museum for space exploration and be a large scale simulation of a working Mars colony. It forms part of the United Arab Emirates' strategy to be operating a "functional Martian settlement by 2117
Elon Musk's SpaceX are also progressing plans for a colonisation on Mars (pictured below).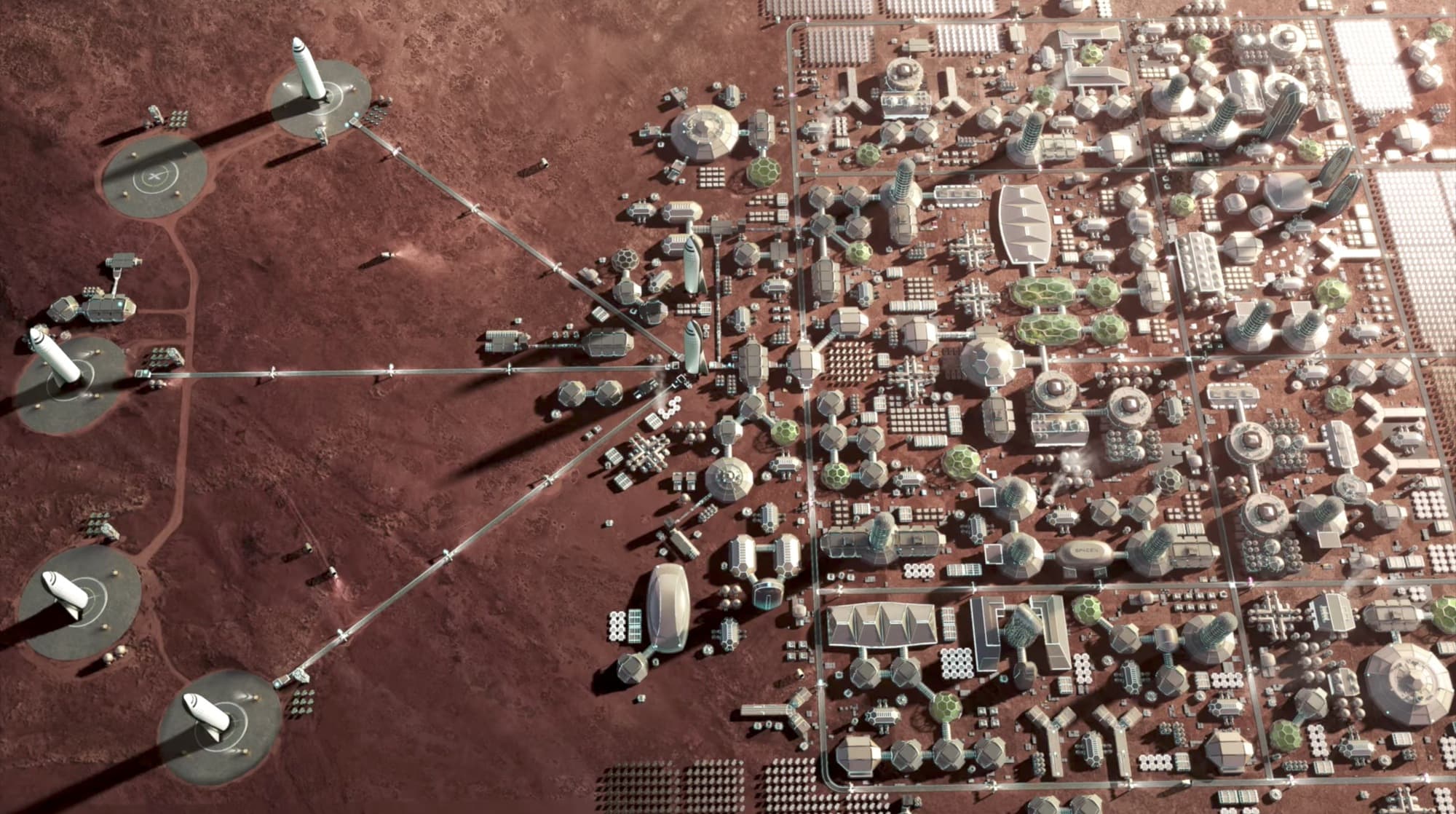 Above: An impression of SpaceX's Mars colony (image courtesy of SpaceX).
Comments
---