NORTH AMERICA
Star Wars Theme Park Under Construction
Youtube Views

54,314

VIDEO VIEWS
IN a galaxy not so far away... that Star Wars theme park you have always longed for is finally under construction!

Called "Star Wars: Galaxy's Edge" the new themed land (shown in the drone footage above) is currently being added to both Disneyland Resort in Anaheim, California, and Disney's Hollywood Studios at the Walt Disney World Resort in Florida.
Each comprises about 14 acres and replaces older attractions, namely Big Thunder Ranch in California and Streets of America in Florida.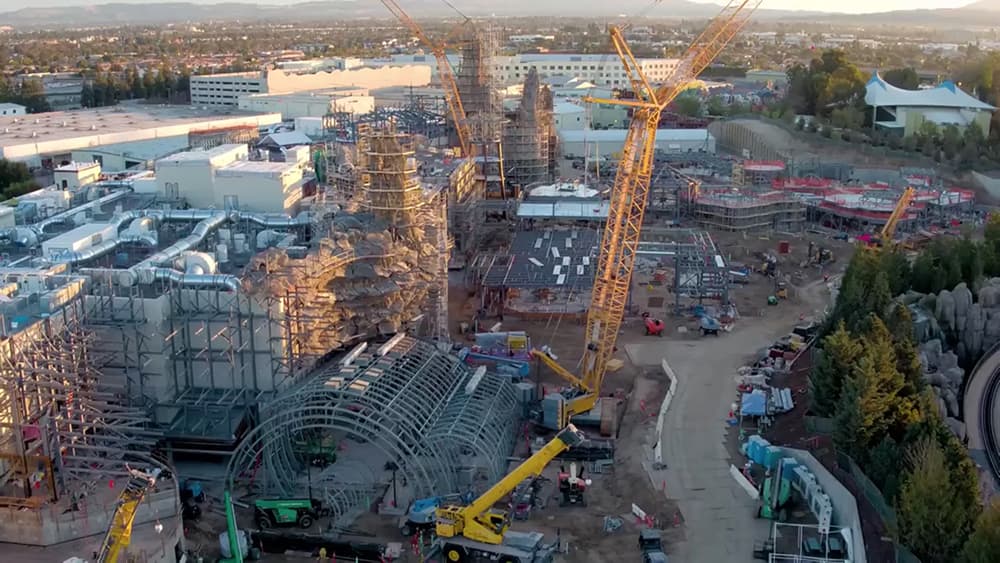 Above: Progress on the new Star Wars themed land in California (image courtesy of Disney Examiner). Below: An artist's concept image of the new land (image courtesy of Disney).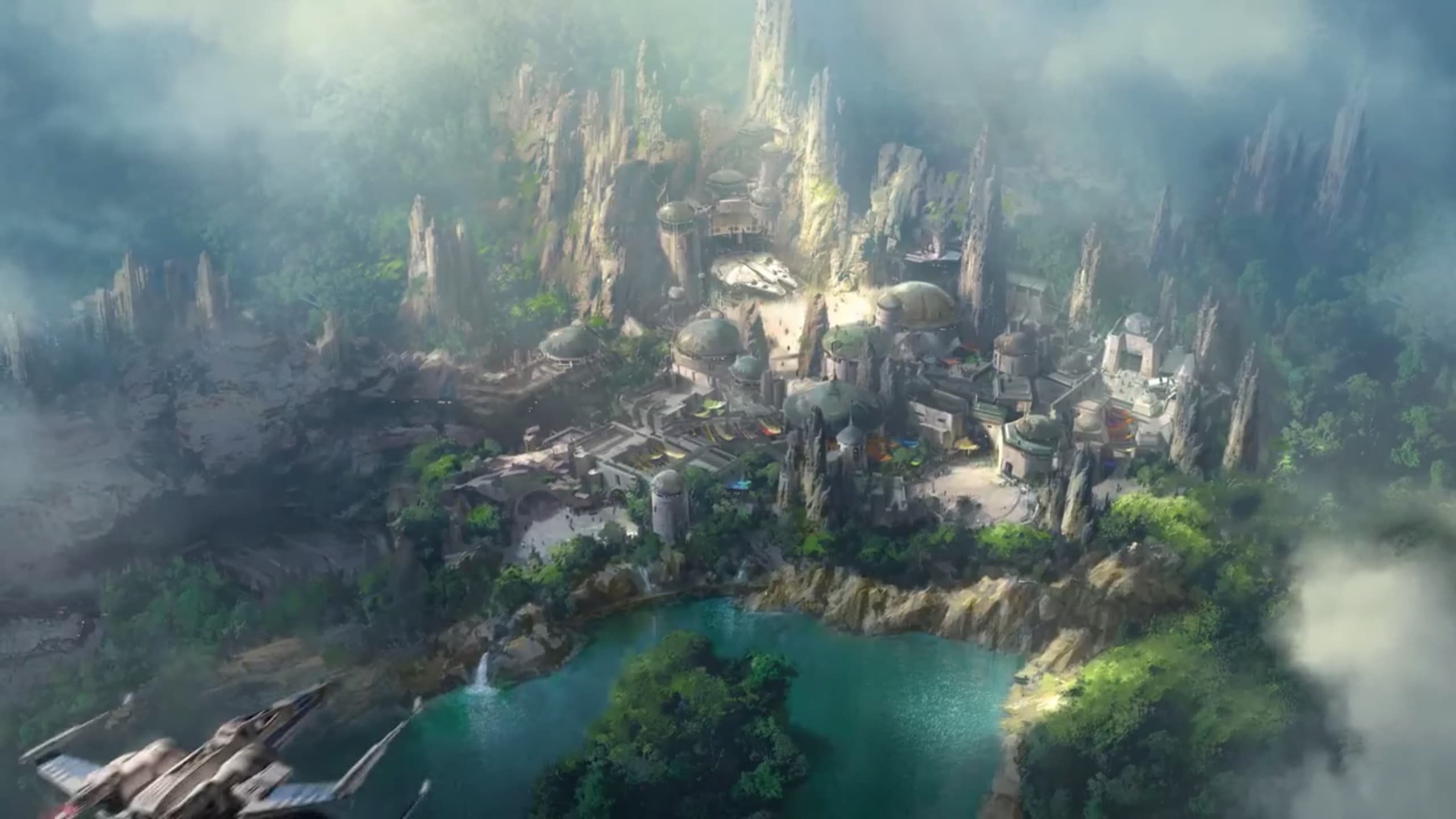 First announced in August 2015, construction of both parks began in April 2016. Works are scheduled to complete in 2019 with the new land arriving at Disney's California resort in the first instance.
Each of the additions has an estimated cost of USD $1BN. The latest movie installment - "Star Wars: The Last Jedi" - cost $200M to produce and went on to take $1.3BN at the global box office.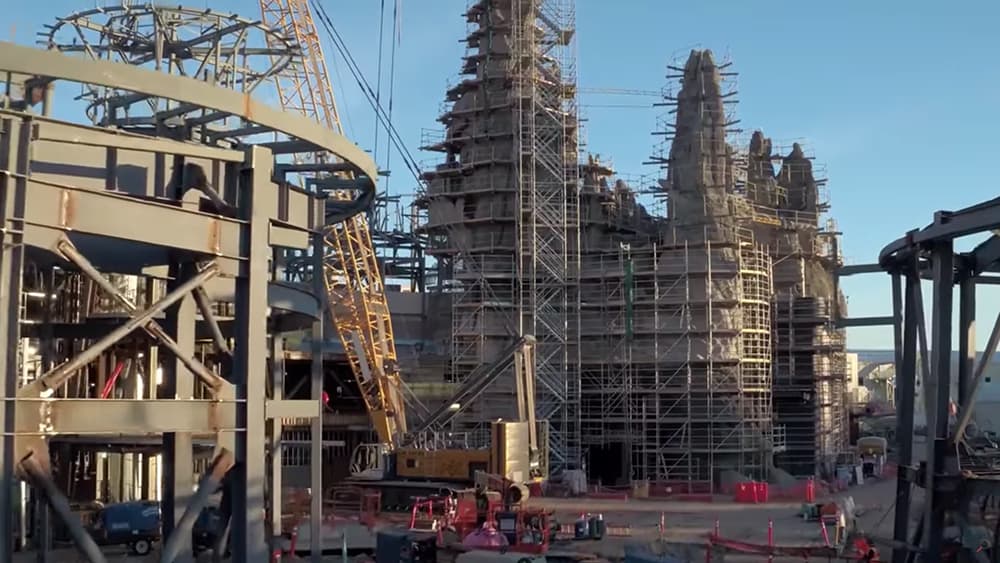 Above: Both theme parks will open to public in 2019 (image courtesy of Disney Examiner).
Once complete, the new lands will feature rides based on spacecraft, droids and movie locations - including the infamous Cantina from the films.
The projects' exteriors are inspired by the architecture of Morocco and Istanbul.
The themed lands were conceived as an "immersive extension" to the Star Wars film franchise which came under Disney's ownership when it acquired Lucasfilm for USD $4.06BN in 2012.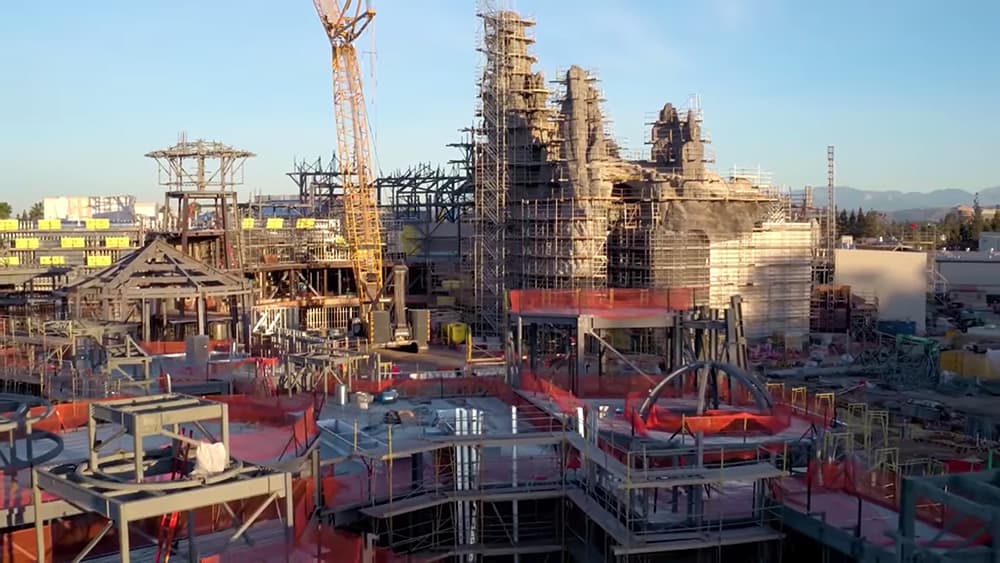 Above: One of the theme parks could be later expanded with an immersive resort (image courtesy of Disney Examiner).
An adjoining Star Wars-themed resort has been announced for the Florida theme park, and is set to offer "the most experiential concept ever" according to Bob Chapek, Chairman of Walt Disney Parks and Resorts.
An opening date for the resort has not been announced, but insiders speculate that it will likely be after 2021.
Comments
---