TECH
This Ceiling Was Created with 3D Printed Sand Formwork
Youtube Views

VIDEO VIEWS
SWISS researchers at ETH Zurich have created a ceiling using formwork 3D printed from sand - the first of its kind in the world.
Covering 80 square metres, the 15 tonne ceiling consists of 11 rib-like beams made using the latest digital software and manufacturing tools.

Rather than printing the ceiling itself, the researchers have 3D printed the formwork, as concrete cannot currently be printed into overly complex shapes.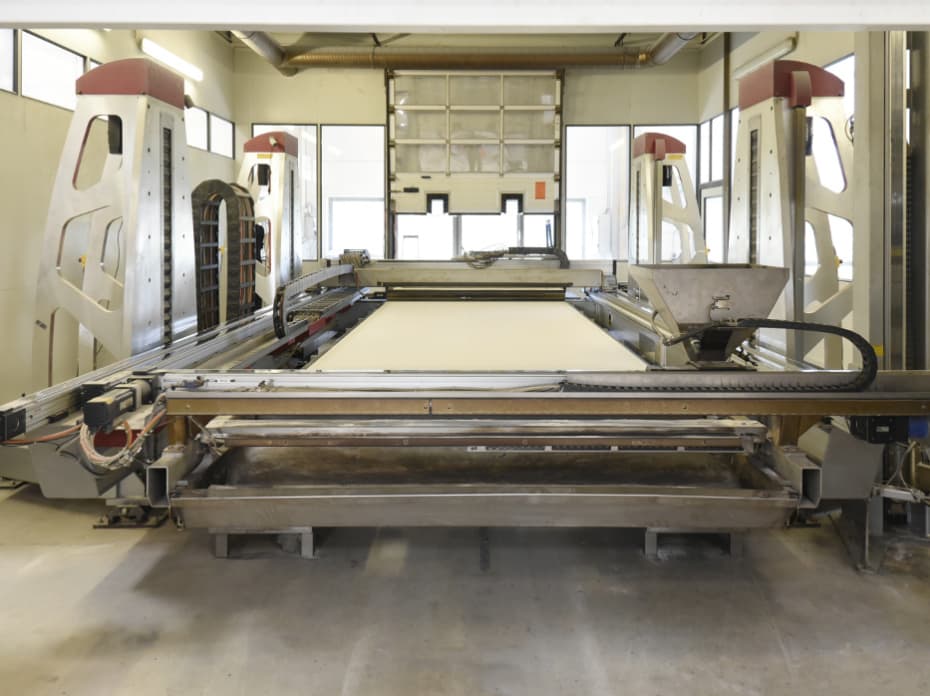 Above: A sand 3D printer used adhesive material to create the complex mould (image courtesy of ETH Zurich / Tom Mundy).
The smart-slab's complex shape is a result of its supporting structure, which was also designed to test new construction methods. It rests on a curved, 12 centimetre thick "mesh mould wall" made using ETH's In-Situ Fabricator.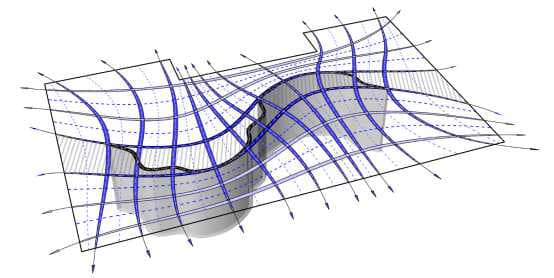 Above: The smart slab ceiling was decided to rest on a robotically manufactured, concrete curved wall (image courtesy of ETH Zurich / Andrei Jipa).
Together, these experimental technologies are being combined in order to erect a number of structures. Researchers will then start monitoring and inspecting the buildings and their components' performance and durability over time.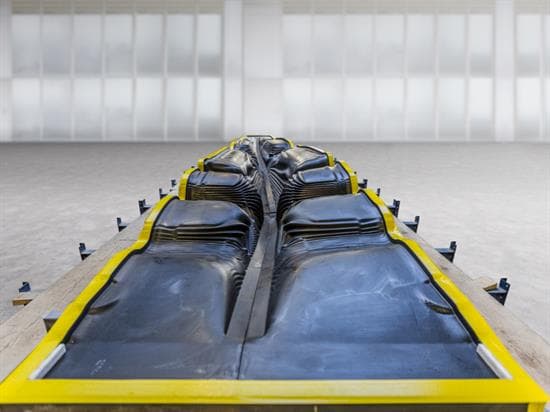 Above: A complete 3D printed mould for one of the ceiling segments (image courtesy of ETH Zurich / Andrei Jipa).
Smart slab was developed for the Dfab House and is one of the components seeking to demonstrate how digital design and fabrication can create efficient structures.
The Smart Slab is just 20 millimetres thick at its thinnest points, and weighs half as much as a conventional ceiling slab.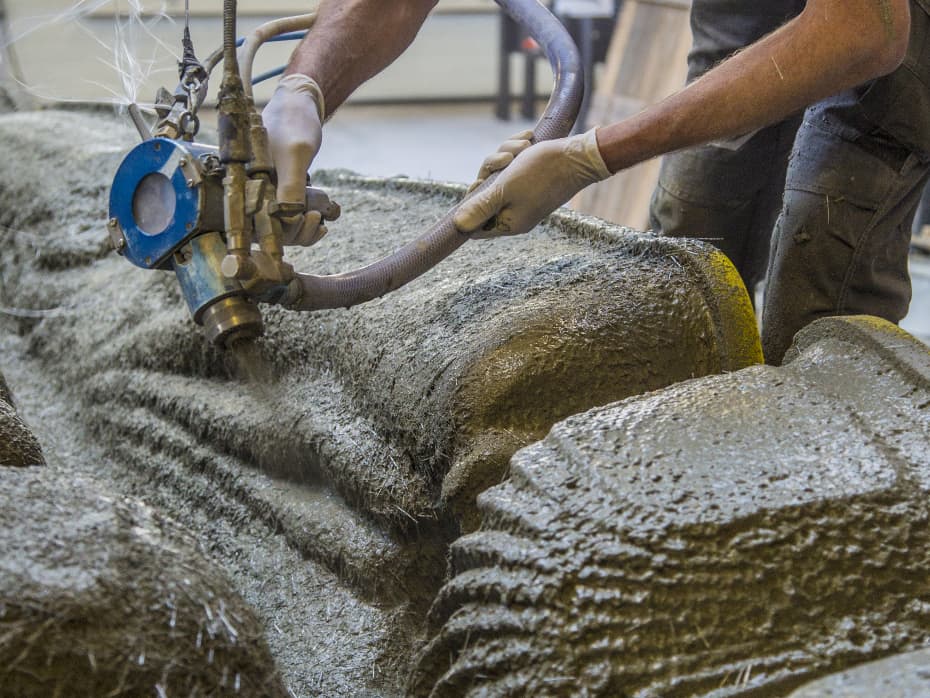 Above: A researcher applying a layer of fibre-reinforced concrete (image courtesy of ETH Zurich / Andrei Jipa).
Once fully assembled, the moulds were coated with oil-based release agents and sprayed with fibre reinforced concrete.
The second step consisted of adding an additional formwork (which was laser was cut from plywood sheets) to create the ceiling's beam structure. The beams were also pre-tensioned to increase their load bearing capacity.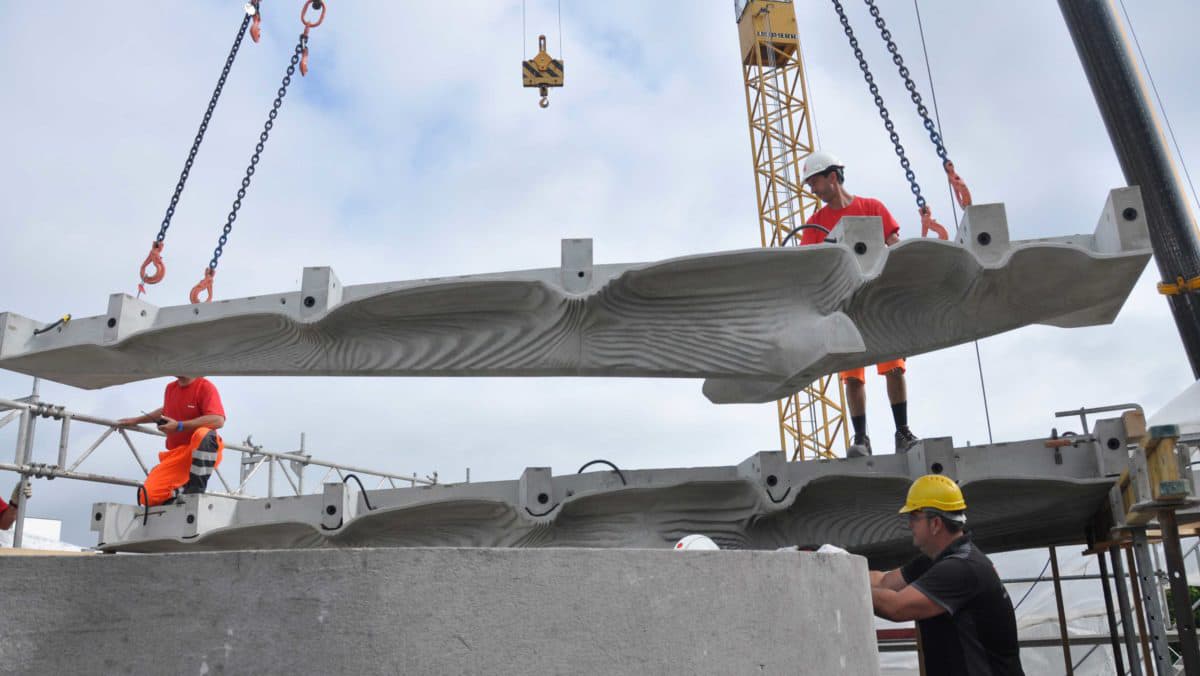 Above and below: The smart slab ceiling segments being lifted into place (image courtesy of ETH Zurich / Tom Mundy) and the spatial timber assemblies frame being lifted into position on top of the smart slab ceiling (image courtesy of ETH Zurich / Micheal Lyrenmann).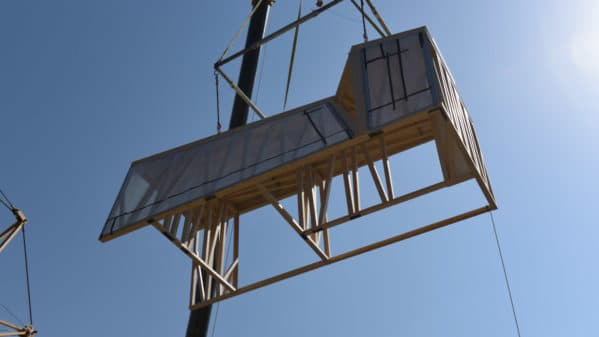 Once the engineers and construction workers assembled the smart slab ceiling, a timber structure, made using spatial timber assemblies robotic prefabrication process was placed on top.
Comments
---