INFRASTRUCTURE
Experimental Timber Frame Built by Robots
Youtube Views

12,377

VIDEO VIEWS
SWISS researchers from ETH Zurich have tested a new method of timber construction.
Called "spatial timber assembly" the process aims to combine architecture with robotics and manual construction - featuring both robotic fabrication and assembly of timber frames from individually manufactured members.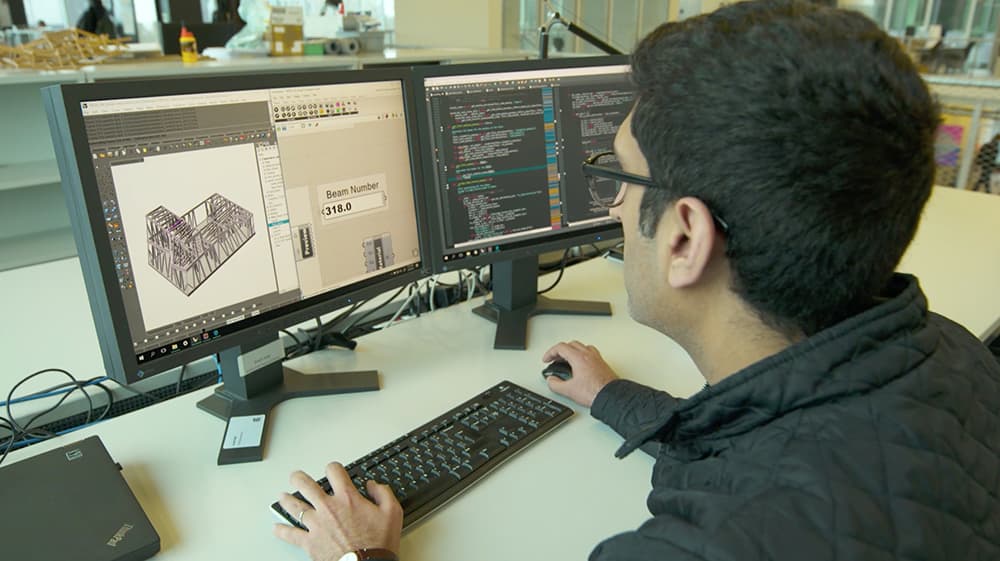 Above: Engineers modelling the timber frame design. Below: Industrial robots manufacture the constituent parts ( images courtesy of ETH Zurich).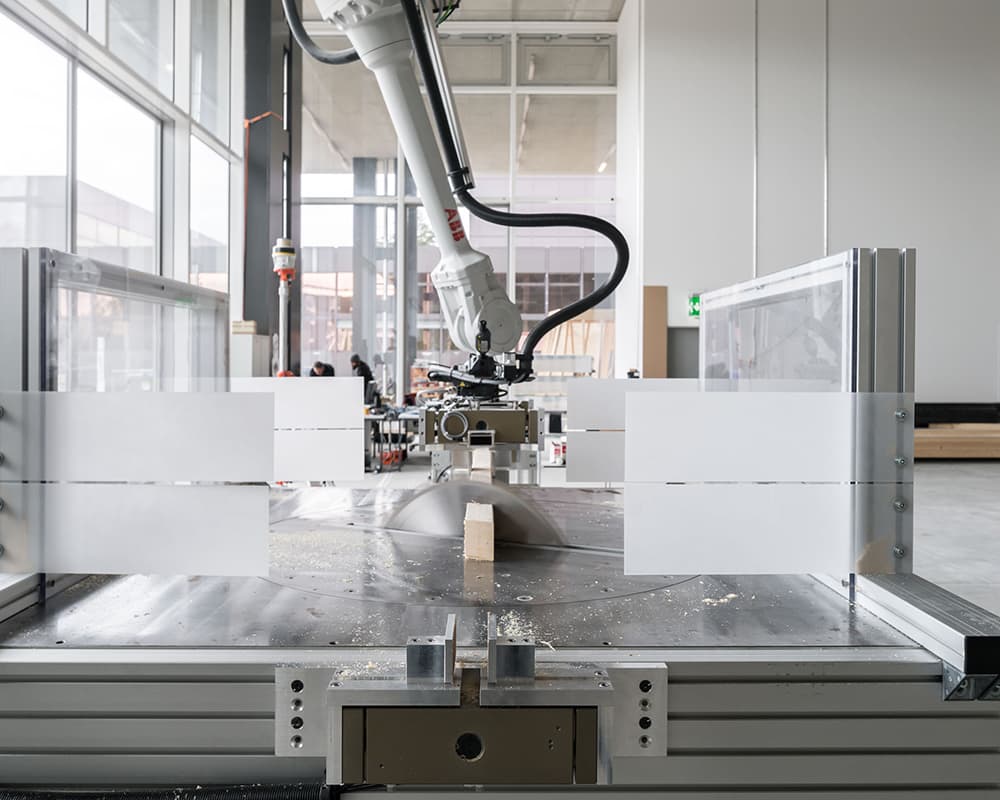 Once the design is finalised, industrial robots manufacture the wooden members by sawing them to their required length, and drilling the necessary holes.
Then, they are able to position them into place, using special algorithms to avoid collisions. The frame is screwed together manually.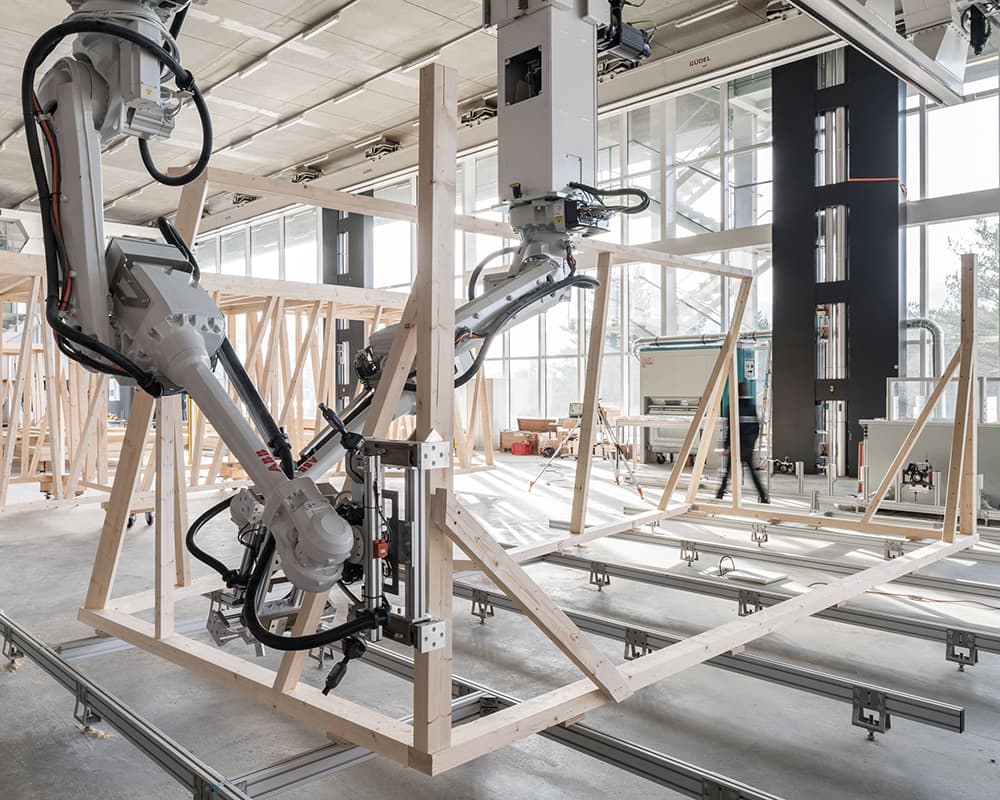 Above: Robots can position the individual timber parts, ready for assembly (image courtesy of ETH Zurich).
Further reinforcement is not necessary, as the resulting timber structures gain their rigidity from their geometry.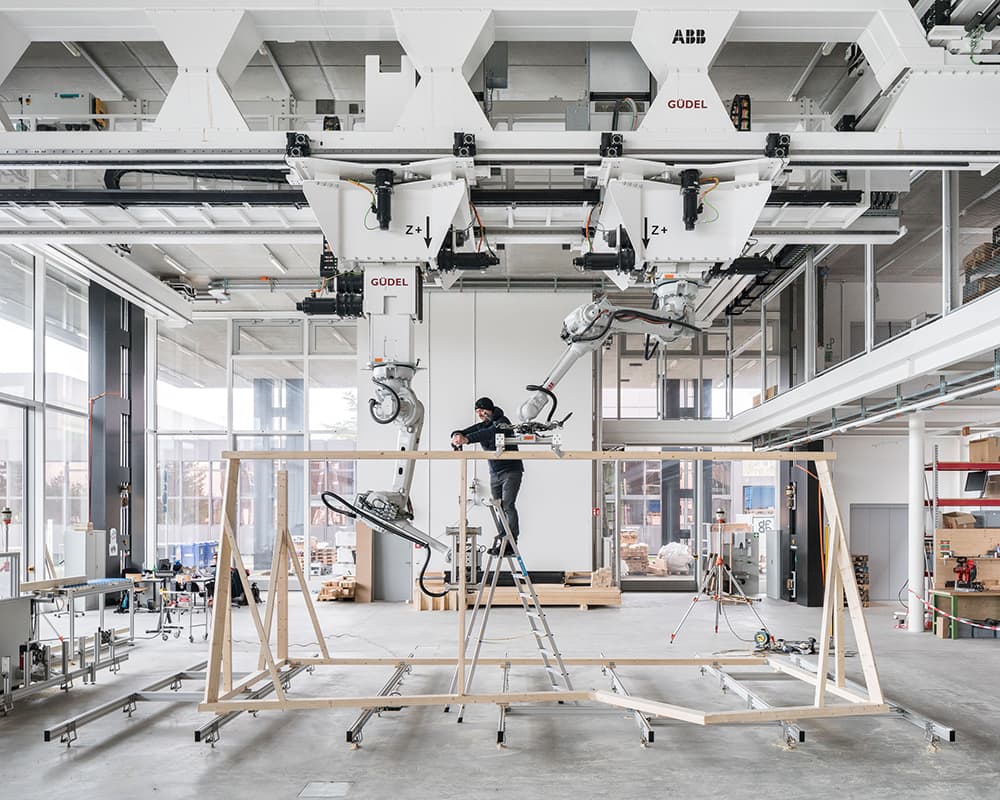 Above: However, the frame is screwed together manually (image courtesy of ETH Zurich).
This project was developed in collaboration with timber specialist Erne Ag Holzbau and forms part of the ongoing research into digital construction taking place at ETH Zurich's National Centre for Competence in Research (NCCR) Digital Fabrication.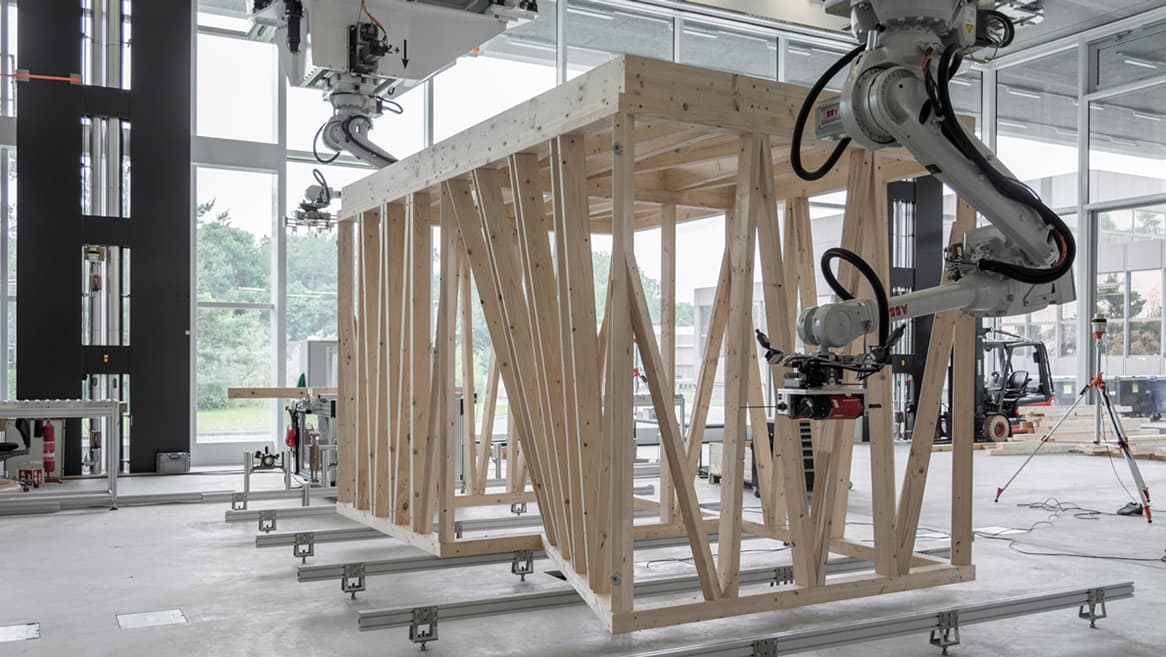 Above: "Spatial timber assembly" is meant to be used to design and construct more unusual, self supporting timber frames (image courtesy of ETH Zurich).
Eventually, researchers will use the knowledge gained from constructing this prototype to build a prototype building known as the "DFAB House".
That structure will join other modules, such as the HiLo penthouse which demonstrates the possibilities of lightweight concrete construction.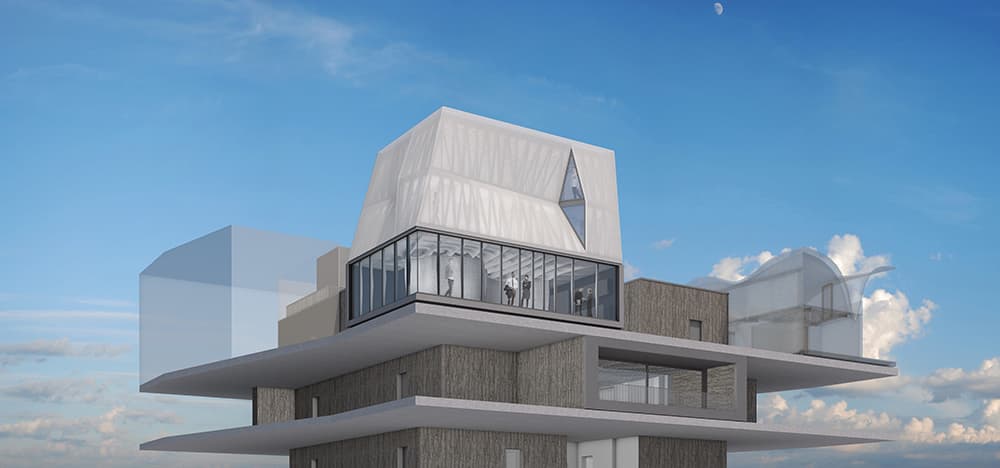 Above: The research project will result in a structure, called the DFAB House, which will be placed within the NEST research site for further monitoring (image courtesy of ETH Zurich).
The DFAB House, along with HiLo, are set to be completed later this year. Their performance will be monitored by engineers over the coming years.
Comments
---