IMPRESS ME
Replacing Canada's Busiest Bridge
Youtube Views

VIDEO VIEWS
MORE than 50 million vehicles cross the Champlain Bridge in Montreal every year, making it Canada's busiest bridge, and one of the busiest crossings in North America.
Built between 1957 and 1962 over the Saint Lawrence River, the 3.4 kilometre (2.1 mile) bridge provides a vital link for commuters as well as for freight traffic bound for the east coast of the United States.
Above: Champlain Bridge is Canada's busiest crossing, with over 50 million vehicles using it annually (image courtesy of New Champlain Bridge).
However, the bridge's concrete and steel structure has been degraded over the years through the use of de-icing salt during Montreal's harsh winters.
In order to avoid costly maintenance of the existing structure, the Canadian government proposed building an entirely new bridge to replace the aging crossing.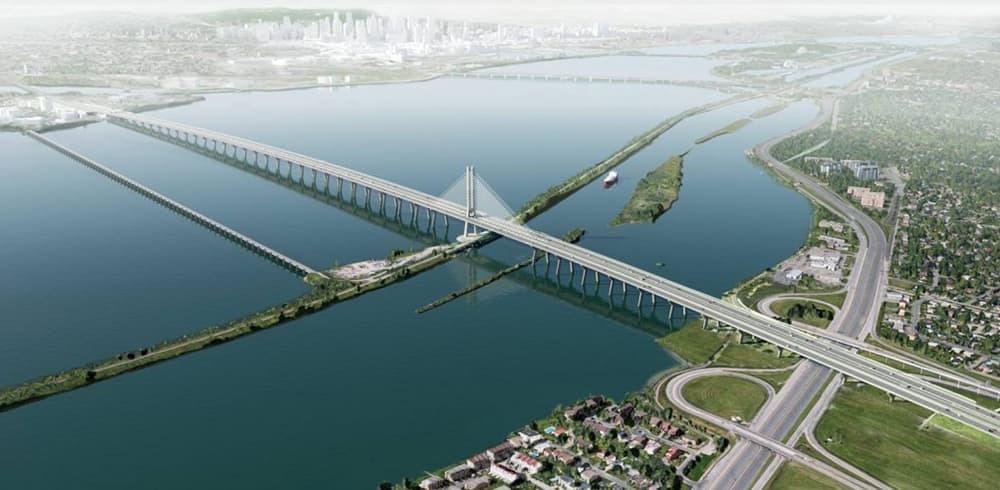 Above: A render of the new replacement bridge (image courtesy of New Champlain Bridge).
The construction of the New Champlain Bridge began in June 2015, with completion scheduled for late 2018.
Signature on the Saint Laurence - a consortium consisting of SNC-Lavalin, ACS and Hochtief - is responsible for the design, construction, financing, operations and maintenance of the structure.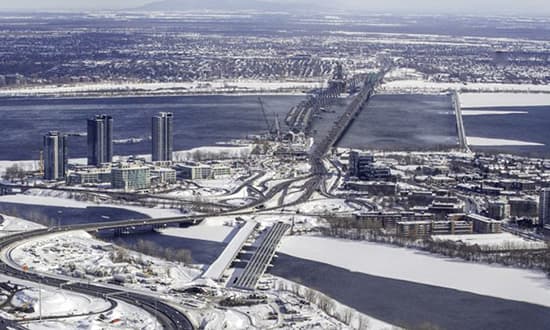 Above: The New Champlain Bridge under construction next to the existing crossing (image courtesy of New Champlain Bridge).
Like the old structure, the new bridge will accommodate 6 lanes of traffic, but it will also include a 2-lane light rail corridor for the city's planned suburban rail network.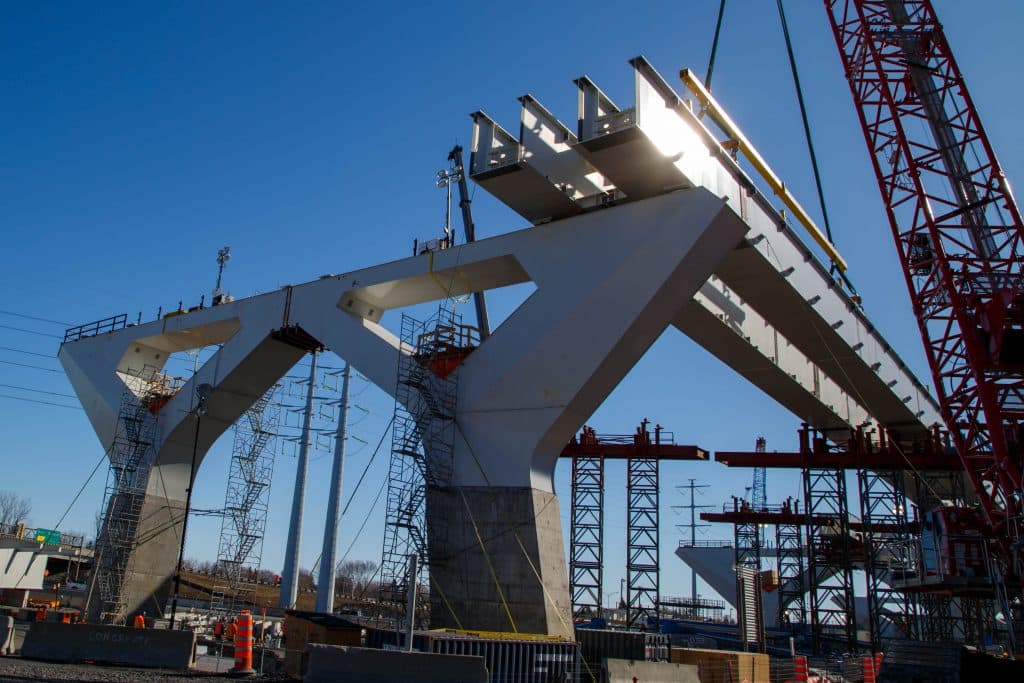 Above: Due to an ambitious delivery schedule, many elements of the bridge were prefabricated and assembled on site (image courtesy of New Champlain Bridge).
Because of the relatively fast delivery of the bridge, a large number of concrete and steel elements that form its pylons were prefabricated before being assembled on-site.
The expected lifespan of the new crossing is 125 years, the current Champlain Bridge will likely be demolished once its replacement opens.
Comments
---