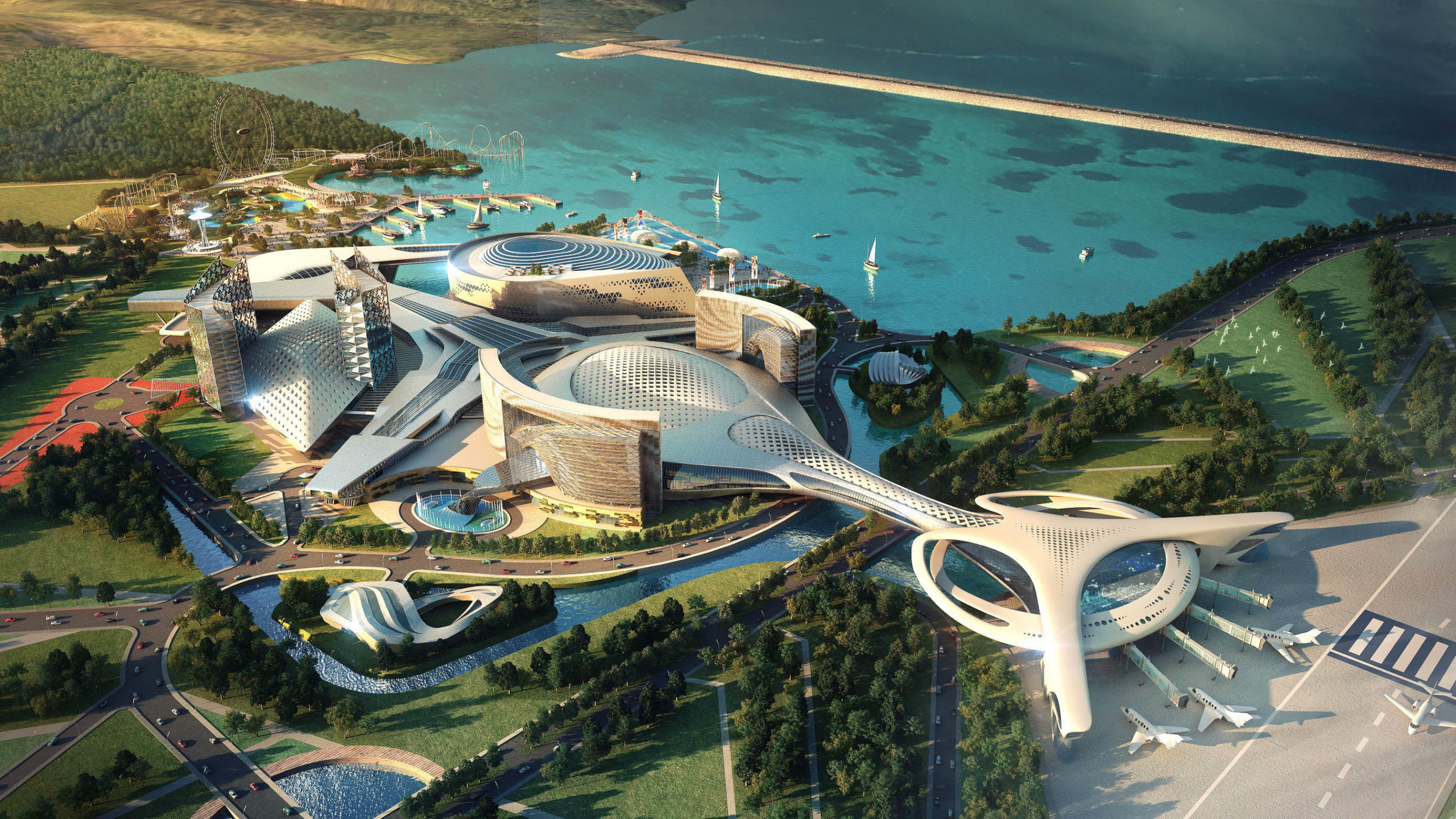 CITIES
South Korea to build a $1.5BN mega resort
SOUTH KOREA is set to construct northeast Asia's largest tourist resort after developers secured more than $1.5BN in funding.
The Inspire Integrated Resort will include a five-star hotel with more than 1,000 rooms, a concert hall with a capacity for 15,000 people, a waterpark, shopping centre, 17,000 square-metre theme park, indoor pools, and a casino reserved for foreigners only.
The development will be located not far from the Incheon international airport.
The first phase of construction will be completed and opened in 2023 when it is hoped most restrictions from the COVID-19 pandemic will be relaxed.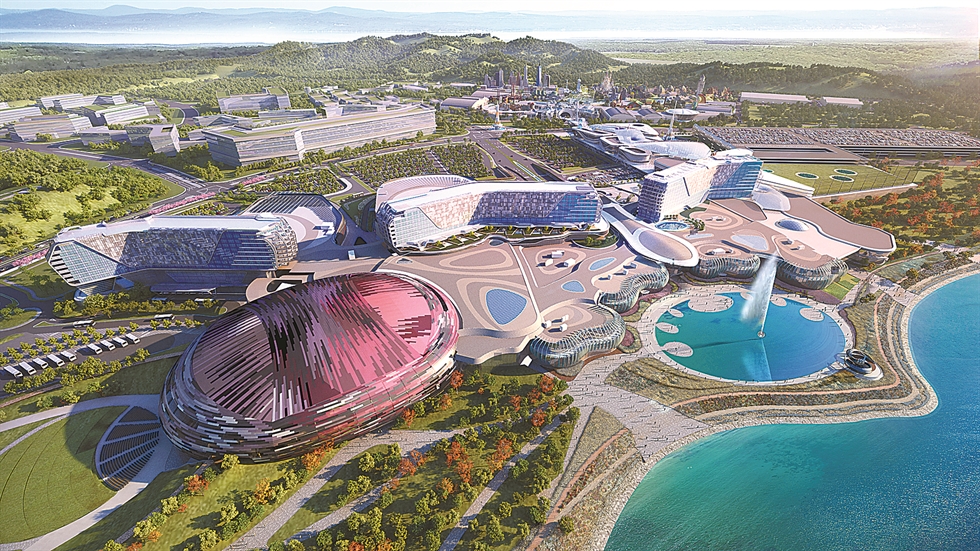 Above: A concept design for the mega resort. Image courtesy of MGTA.
The massive project is aimed to "create an epicentre for Korea's growing entertainment, tourism and hospitality industry," developer Mohegan Tribal Gaming Authority (MGTA) has said.
It's part of three mega resorts that the city of Incheon plans to complete; the other two being Paradise City and RFKR.
Paradise City opened in 2017, but construction of the other two schemes has been delayed by the pandemic.
All three will built in the city's special economic zone.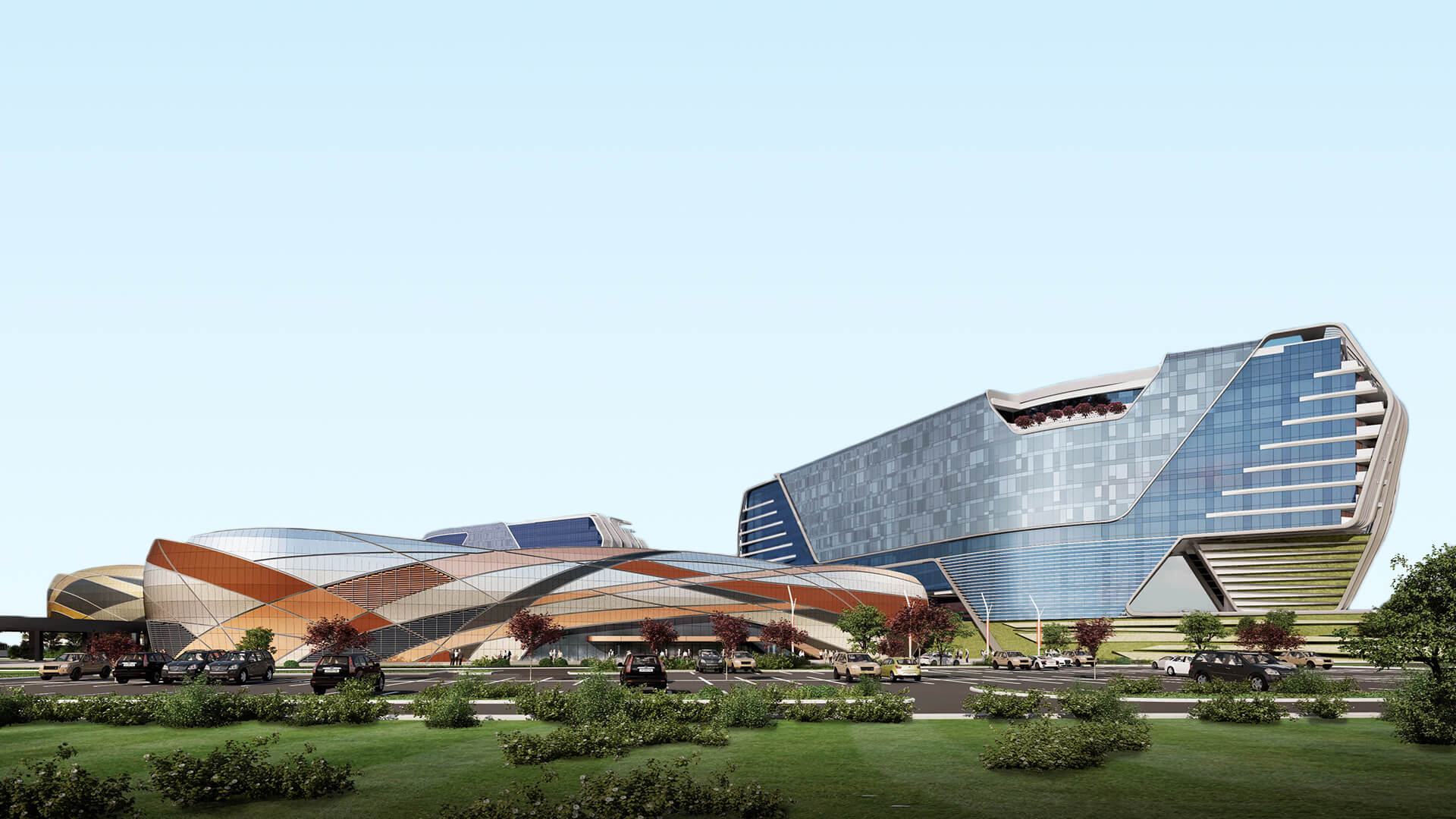 Above: The mega resort will be part of three major developments. Image courtesy of MGTA.
"I'm glad that the project has secured funds despite concerns amid Covid-19," said the mayor of Incheon City, Park Nam-chun.
"We will continue to work hard to make Incheon one of the popular tourist cities by connecting our tourism infrastructure with the resort complexes."
There have been a number of other major construction projects to cement South Korea as an entertainment hub.
Several eSports arenas have been constructed throughout the country, most recently in Busan and Pangyo.
Meanwhile a futuristic smart city that merges entertainment, work and living spaces will be constructed from a former industrial site in northeast Seoul.
Comments
---