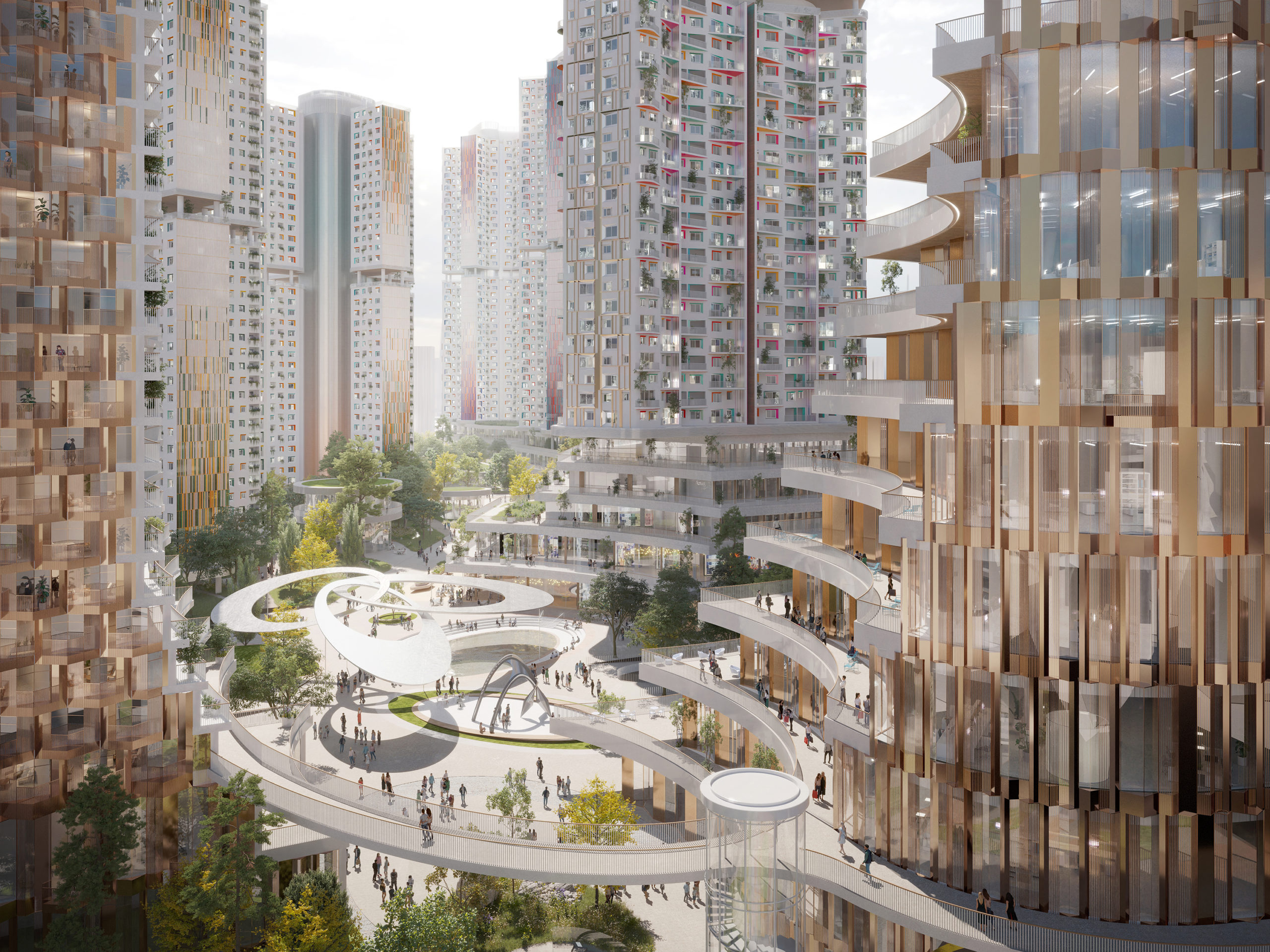 CITIES
Seoul plans to build a futuristic city where everything is available within a 10-minute walk
THIS FORMER industrial site in northeast Seoul is set to be transformed into a digital smart city where all work and leisure destinations would be available within a 10-minute walk from residents' homes.
Conceived by Dutch architecture firm UNStudio, the 504,000 square metre master plan, called Project H1, will house eight residential towers of varying heights along a central promenade where there will be cinemas, a community centre and kindergarten.
UNStudio was invited by the Hyundai Development Company in 2019 to create a "10-minute city" for the digital economy, where open innovation would be encouraged through design.
The aim is to create a mixed-use, highly urbanised neighbourhood that will attract a diverse range of people who will live, work and play all in one place.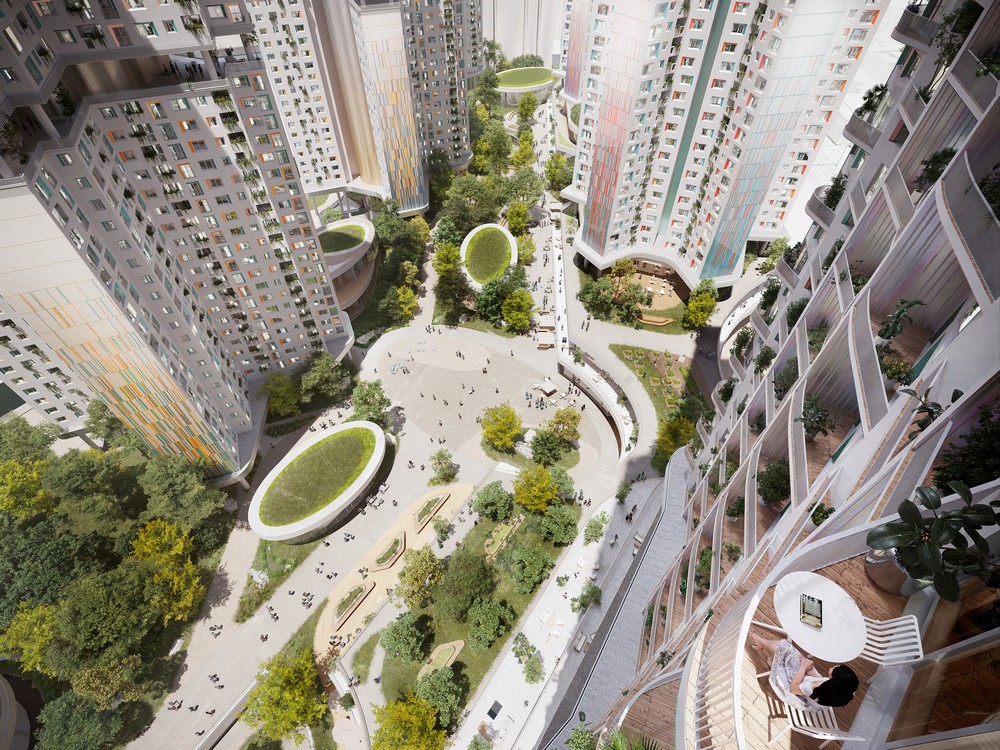 Above and Below: The eight residential towers will be built around a central promenade. Images courtesy of UNStudio.
The neighbourhood will also be fully digitally serviced, with a customised digital package designed to enhance the daily lives of residents.
This digital infrastructure will also be used to make the buildings energy efficient and to manage communal spaces.
It's hoped that Project H1 will serve as a prototype for these kinds of people-orientated smart cities.
"(This will be) a productive neighbourhood of convenience, comfort and community...a smart, healthy, green environment where contemporary working, living and entertainment are all combined in one neighbourhood," the studio explains in a press release.
"We have taken an approach of 'flexible urban density'," adds UNStudio founder Ben van Berkel.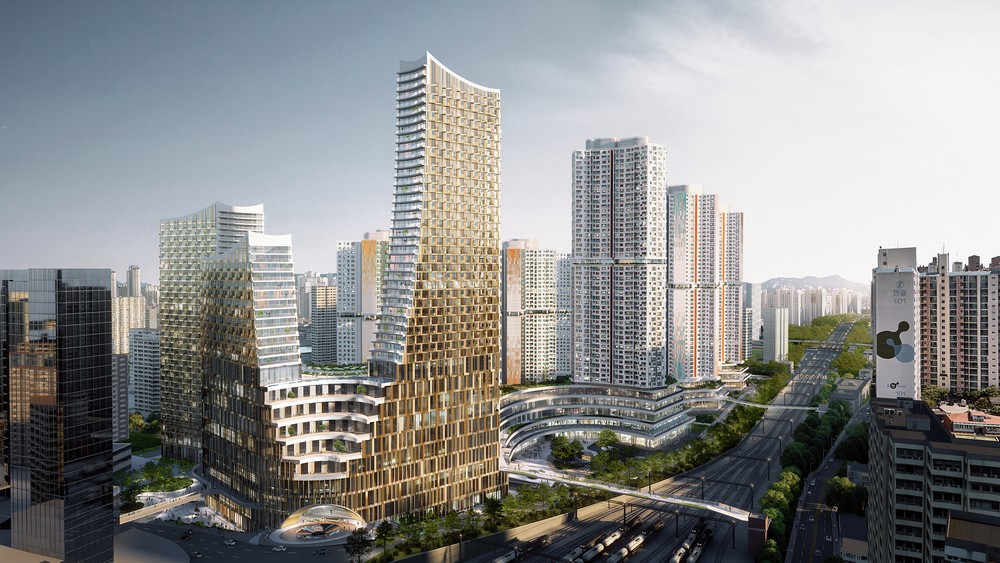 Above: Residents will be able to "work, live and play" all within a 10-minute walk. Images courtesy of UNStudio.
"This enables the multifunctional use of public space and employs mixed-use organisational models to ensure that the residents can meet, connect and socialise, both in planned and spontaneous scenarios.
"The components of the masterplan not only encourage the creation of strong community bonds, the proposed digital service packages also create an unprecedented level of convenience for the residents."
These 10-minute cities have become increasingly popular in the last few years, especially since the lockdowns caused by COVID-19.
The idea is to take back cities from the car and return them to the people. Similar initiatives are happening all over the world, including Paris and London.
Comments
---