Cities
These Towers in Singapore Create Their Own Microclimate
Youtube Views

17,493

VIDEO VIEWS
THESE twin towers have been awarded the "Urban Habitat - Single Site Scale Award of Excellence" by the Council on Tall Buildings Urban Habitat (CTBUH).
The dramatically formed structures - called "DUO" - were designed to regenerate an area of Singapore that had previously gone under-utilised, and create several new public parks in the process.
"The core vision of DUO was to create a new sense of urban habitat in which humans, architecture and nature can coexist in productive and socially responsible ways. The project repairs a broken piece of the city and celebrates public life as the central quality of a socially responsible urban environment," explains architect Ole Scheeren.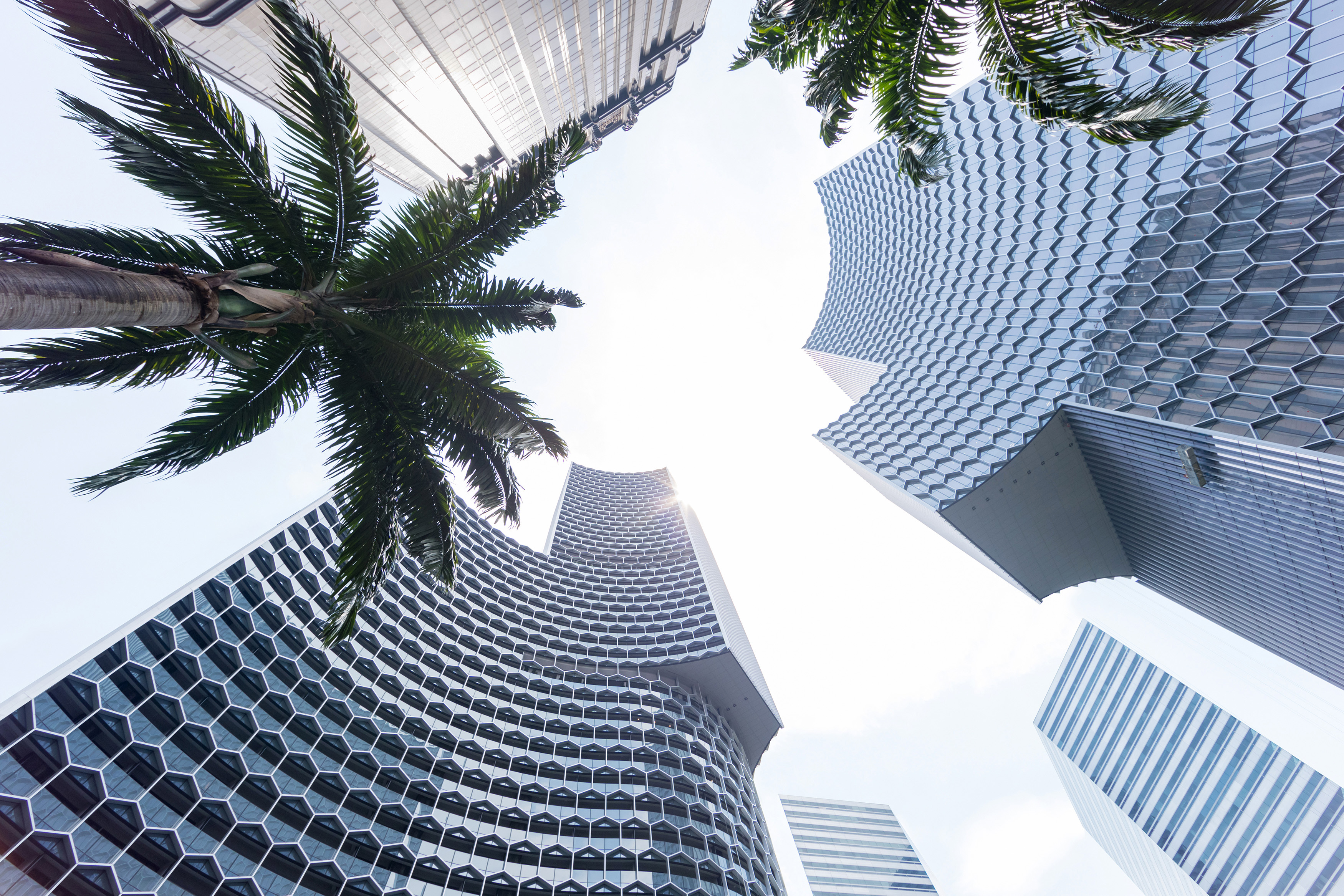 Above: The Towers shape helps to provide a cool microclimate. Images courtesy of Büro Ole Scheeren, footage by Iwan Baan.
Built on the main route into the city from Singapore's Changi Airport, DUO is a highly connected commercial and residential centre.
Leisure zones and tropical gardens link with transport hubs and commercial facilities to create an mixture of lush greenery and public activity - all meant to encourage a more sustainable work/life balance.
The 24-hour accessibility of the site harks back to the historic district of Kampong Glam and vibrant commercial Bugis Junction, and is intended to return a sense of community to the area.
DUO's design demonstrates how a landmark building can be carefully embedded within a commercial area as well as how a building's form can be both practical and sculptural.
One tower is residential while the other features offices and a hotel.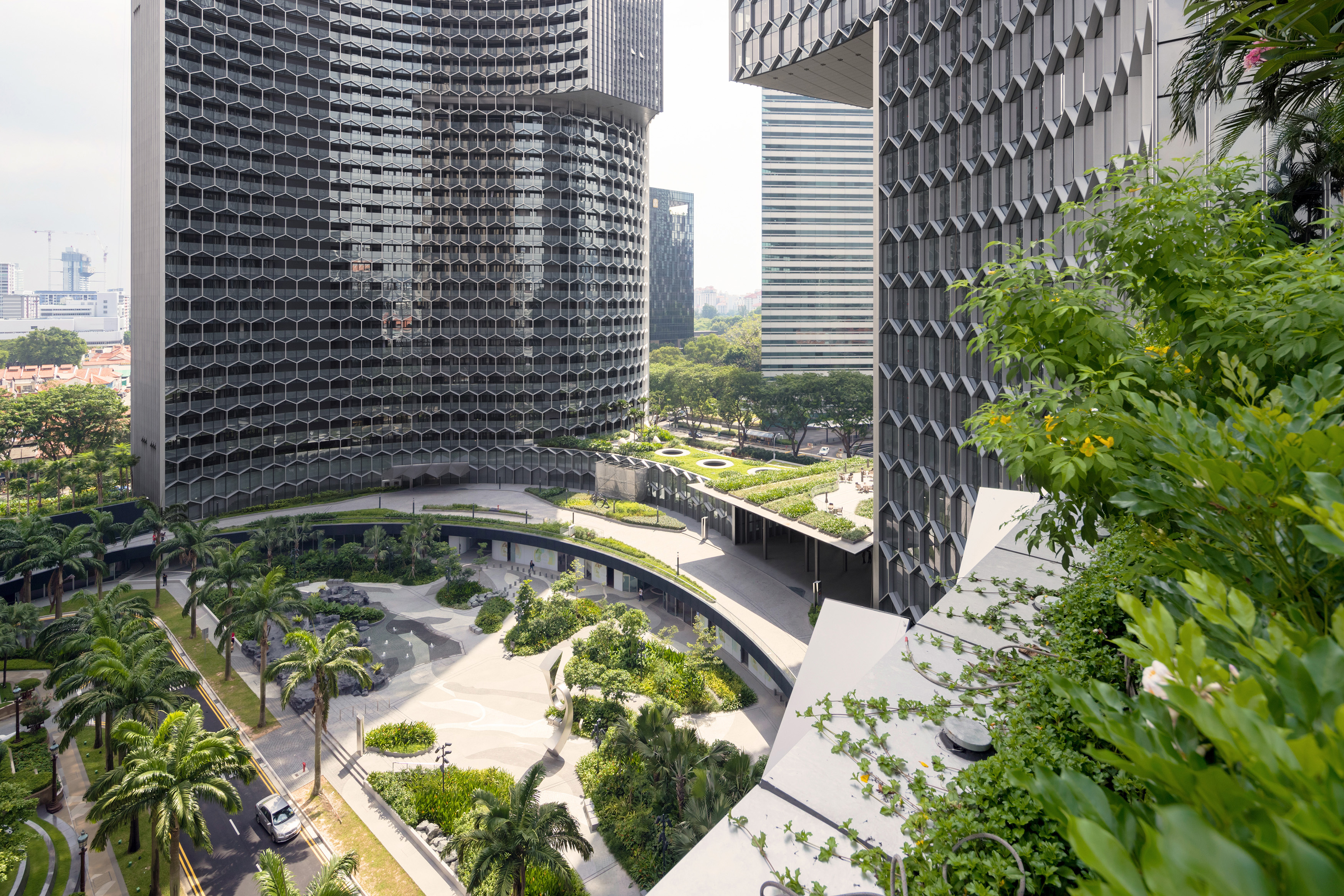 Above: There are now several publicly-available parks across the site. Images courtesy of courtesy of Büro Ole Scheeren, footage by Iwan Baan.
The curved facades feature a textured honeycomb shading system that protects the building from heat and glare without obstructing views to the ocean or the wider cityscape.
Within the site are a diverse range of public spaces. The buildings' geometric form creates a landscape of covered and open-air gardens, walkways, cafes and restaurants.
The orientation of the buildings is designed to maximise natural light and their concave shape captures and channels wind flow through the site, creating cooler microclimates.
The integration of architecture and nature allows DUO to accomplish a "100% landscape offset" - that means it's created new green space equivalent to the site's original unbuilt area.

Comments
---