Infrastructure
Hong Kong's $18BN Airport Expansion Explained
Youtube Views

2,006,713

VIDEO VIEWS
Video powered by Bluebeam.

IN THE 1990s Hong Kong needed to replace its outdated airport. The only problem was the same problem that always comes up in a densely developed city that's surrounded by mountains - where do you put it?
Well, the answer was actually to make the city bigger, and Hong Kong reclaimed 10 square kilometres of ocean, before building what was then the world's largest airport terminal on top of it.
20 years later, that airport is itself now approaching capacity and USD $18BN is being spent to expand it - and the city - once again.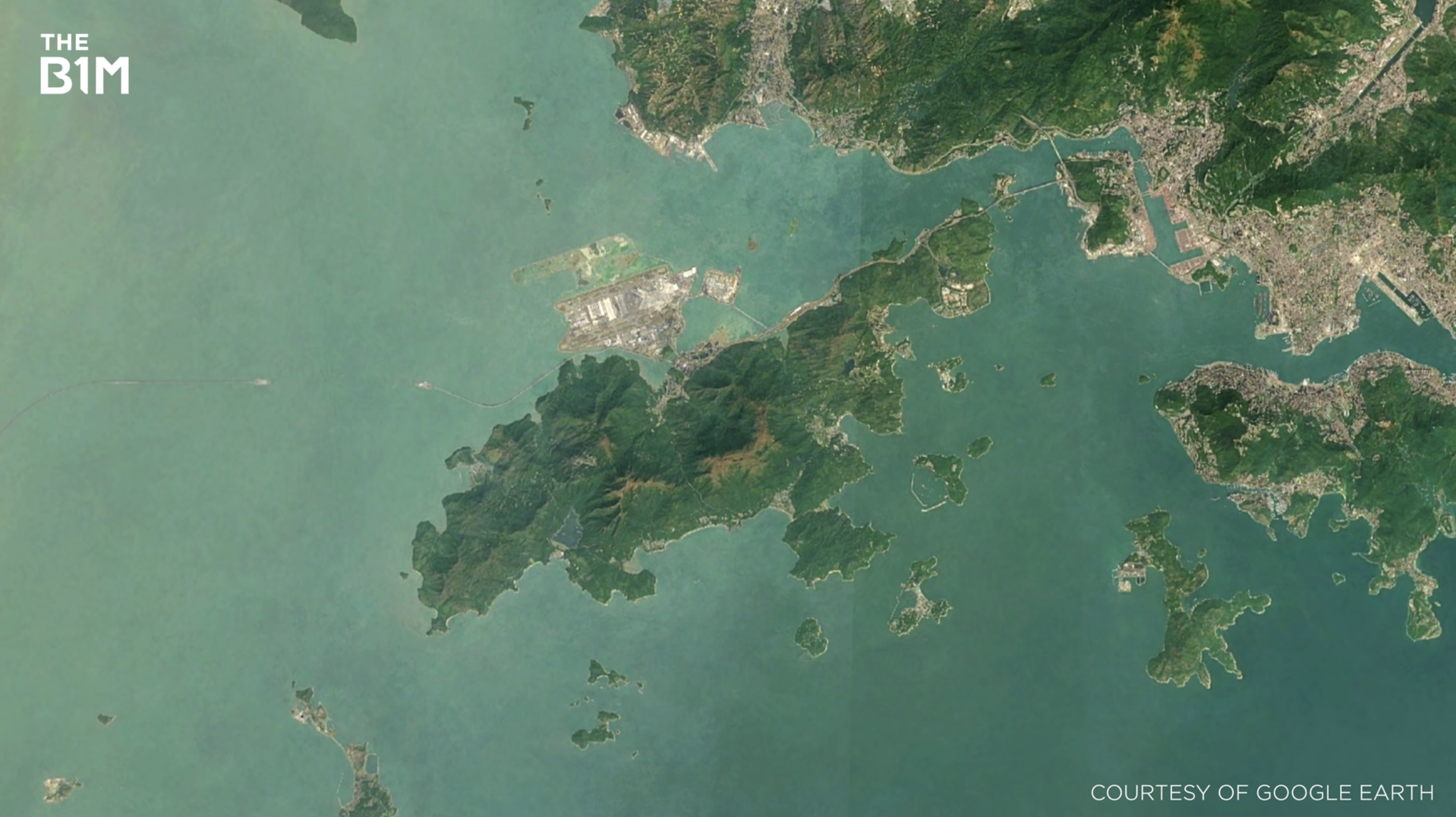 Above: Hong Kong's reclaimed island airport.
When it opened in 1998 Hong Kong International Airport (HKIA) was one of the most advanced in the world.
Built on a man-made island, the buildings and transport connections were world-class, while a dual runway layout let 28 million passengers pass through the airport in its first year alone.
Handed back to China by the British in 1997, Hong Kong was uniquely positioned to act as a bridge for western companies looking to penetrate emerging Chinese markets.
This, and the fact that it sits less than five hours flight from nearly half of the world's population pushed passenger and freight volumes to the extreme.
The construction of a satellite concourse and second terminal in 2007, as well as a mid-field concourse in 2011, didn't really solve the problem - and the need to think a bit bigger became clear.
After a three-year study and a rejected plan to try and increase the airport's capacity by simply improving operational efficiency, a new, three-runway system was adopted.
The immense project known as Masterplan 2030 is basically like constructing an entirely new airport next to the existing one.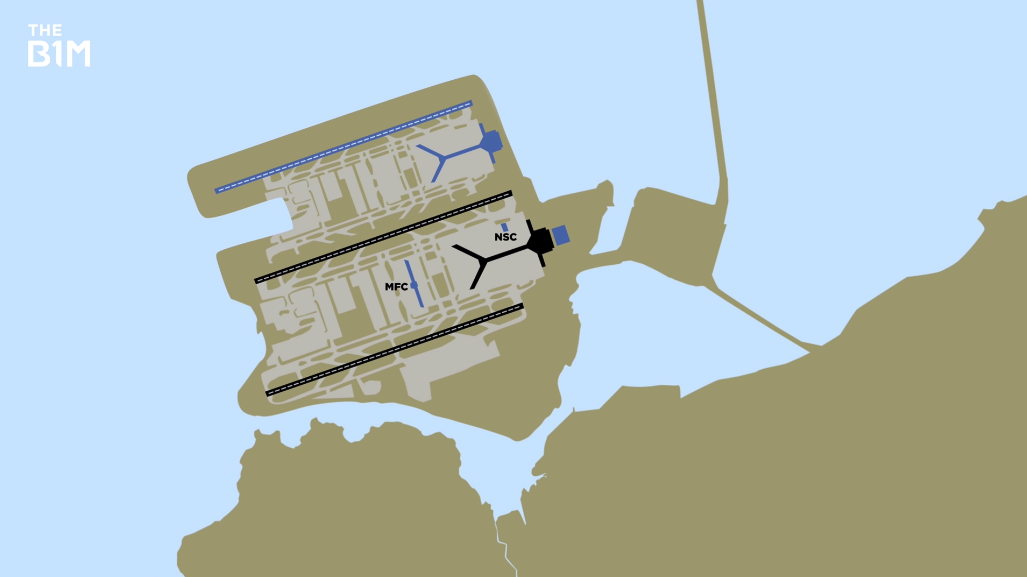 Above: The proposed airport expansion would add an additional runway.
There'll be a 3.8-kilometre new runway on reclaimed land enabling 100 million passengers and some nine million tonnes of cargo to pass through the airport each year.
Once complete, the new runway will take over operations from the existing north runway while its reconfigured to allow runway three arrivals to access Terminal 1 without having to cross the centre runway.
A 280,000 square metre new passenger concourse will support the new runway, linking to a reconfigured and expanded Terminal 2 via a 2.6-kilometre extension to the automated people mover or APM.
Running between Terminal 2 and the new concourse, the APM will transport up to 10,800 passengers each hour.
Behind the scenes, there'll also be a new USD $500M high-speed baggage handling system - that can move bags three times faster - and smart technology to streamline the departure process.
With an additional 30 million passengers using the airport each year the existing road and transport systems will be expanded, increasing connections to the city proper and mainland China.
To accommodate all this, a further 6.5 square kilometres of land will be reclaimed from the sea directly north of the existing airport.
Due to environmental concerns over contaminated soil and increased shortages of materials like marine sand, the land will be built with a process known as deep cement mixing.
This involves injecting cement into soft or contaminated soil - stabilising it and removing the need for environmentally damaging dredging to take place - before more material is added to raise the land above sea level.
With the land reclamation phase now nearing completion, work on the above-ground infrastructure is about to start.

Despite the collapse in international travel during 2020 and ongoing uncertainty, work has progressed, and passenger numbers are expected to return to pre-pandemic levels well before the project's completion in 2024.
Set to contribute 4.6% of Hong Kong's entire GDP by 2030, this aviation megaproject is key to the city's future competitiveness and role in the global economy.
This video was kindly powered by Bluebeam .
Narrated by Fred Mills. Footage and images courtesy of Airport Authority Hong Kong. We welcome you sharing our content to inspire others, but please be nice and play by our rules.
Comments
---