Infrastructure
Norway's Cruise Ship Tunnel Plan Explained
Youtube Views

3,948,195

VIDEO VIEWS
NORWAY is home to some of the world's most stunning scenery, but it's not exactly easy to get around. For centuries, humans have found navigating its network of glacial valleys known as fjords a serious challenge.
But some massive infrastructure projects are now making this stunning terrain more accessible than ever before. A new coastal highway will transform road travel in the region, connecting seven cities and eliminating ferry crossings while cutting journey times in half.
And now, a one-of-a-kind sea route is being built - the world's first full-scale ship tunnel.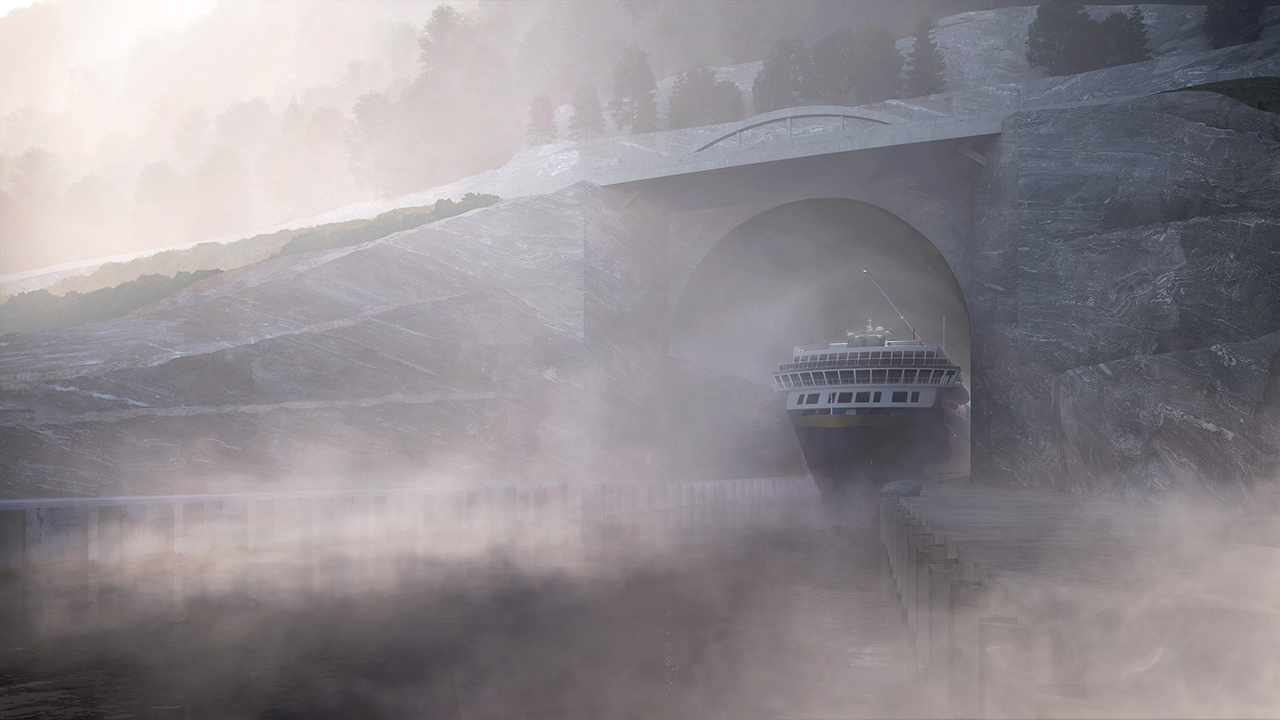 Above: The Stad Ship Tunnel will be big enough for a cruise ship. Image courtesy of Kystverket/Snøhetta/Plomp.
It's been talked about for years, but now the Stad Ship Tunnel has finally been approved and work will start in 2022. Costing over USD $300M and taking three-to-four years to complete, the project will see a new mile-long shipping route carved under the Stadhavet peninsula at its narrowest point.
Now, we've built tunnels for boats before - like on the Canal du Midi in France, but the Norway project takes things to a whole different level - after all there's a pretty big difference between a small tourist boat and a cruise ship.
Measuring 37 metres high by 26.5 metres wide, and with a depth of 12 metres, the tunnel will be big enough for ships up to 16,000 tonnes to pass through.
This crazy project is the answer to a problem that's existed for more than a thousand years. Quite literally since the time of the Vikings, traversing the Stadhavet Sea has meant a treacherous journey for boats.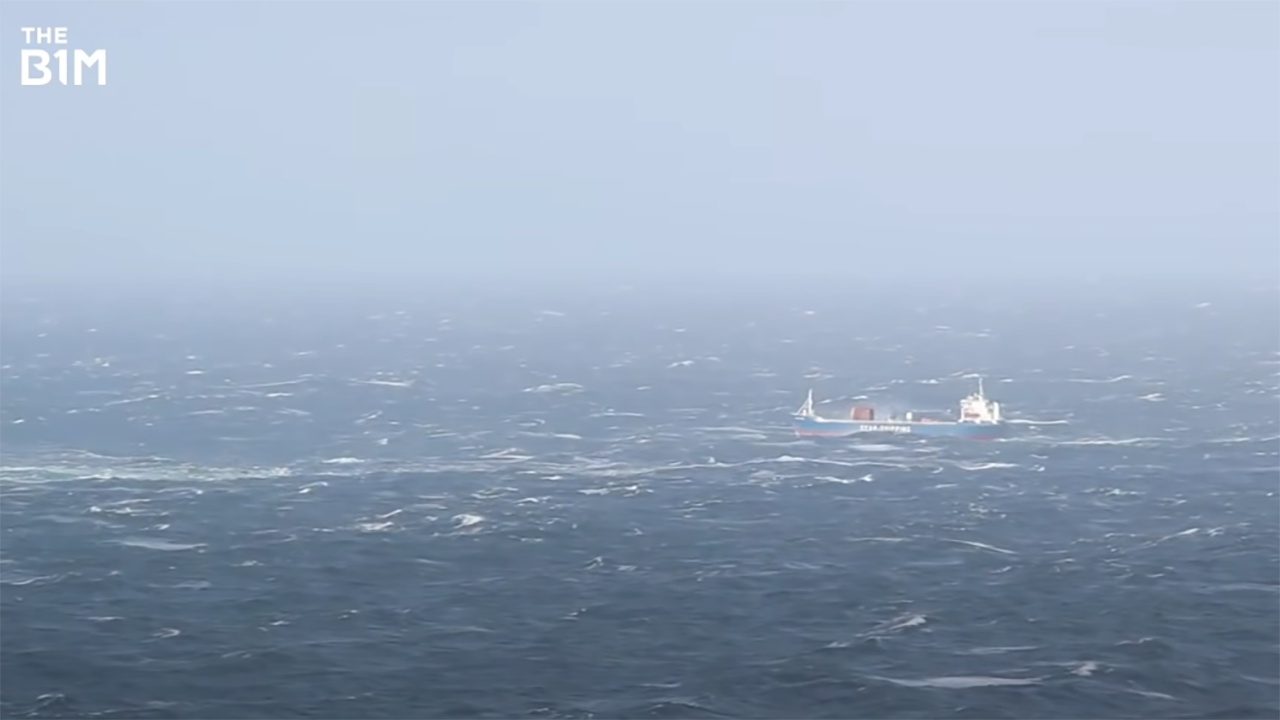 Above: Frequent bad weather, tough tidal conditions and strong currents are common on the Stadhavet Sea. Image courtesy of Norwegian Coastal Administration.

Bypassing it could be lucrative for the country's tourism sector, while other industries and trades would benefit from safer passage.
It's an extreme challenge that has always required a pretty extreme solution. While the Vikings are thought to have managed by physically dragging their boats over the land, it's now possible to go through it, bringing a two-hour trip down to about 12 minutes.
Although contractors are yet to be appointed, the plan is for the upper section to be excavated first in a similar way to conventional road tunnelling - with underground drilling and pallet rigs. There's plenty of expertise for this in the area: Norway's home to over 1,000 road tunnels across the country.
Construction is likely to start at opposite ends of the peninsula, creating two tunnels that join in the middle.
The roof will then have to be reinforced with concrete for stability before service routes are added in, allowing excavated material to be carried out.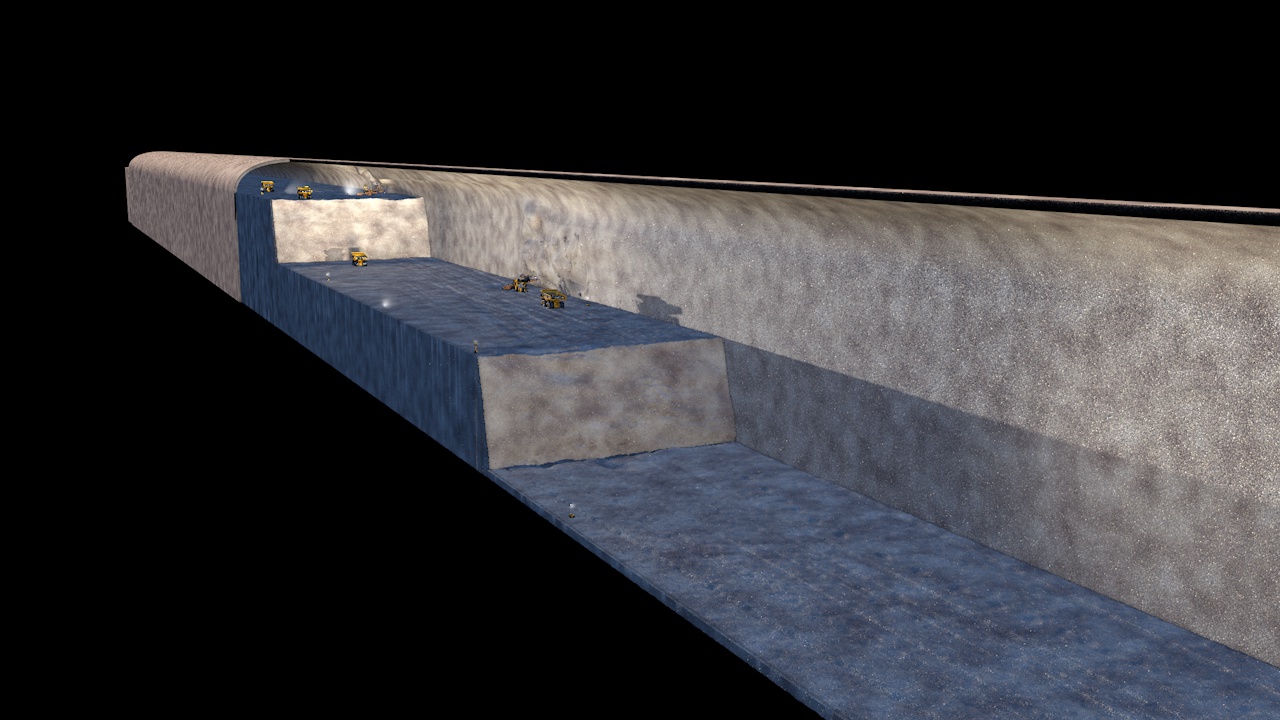 Above: Once the upper section is complete, works will gradually move downwards, layer by layer. Image courtesy of Norwegian Coastal Administration.
To dig out the tunnel floor, temporary barriers or cofferdams will need to be placed at each of the terraced stone entrances designed by Snøhetta.
These will keep water out and allow the excavation below sea level to take place.
When the work is fully finished - and all the services like lighting are installed and working, the tunnel can be slowly flooded before the cofferdams are cleared away.
In total, about eight million tons of rock will be removed and partly recycled for future projects - equivalent to around 35 of the world's biggest cruise ships, or 106 million Tom Cruises.
Taking material away from the site is far from simple due to the lack of decent road infrastructure around the peninsula - and barges could play a key role in the process.
As with any world first, extensive research and testing was done to make sure the project was actually possible, long before approval was given.
This included building a mock-up of the tunnel at a test pool in Trondheim. By using it, researchers found that vessels could make a safe and stable trip through the real tunnel without hitting the walls.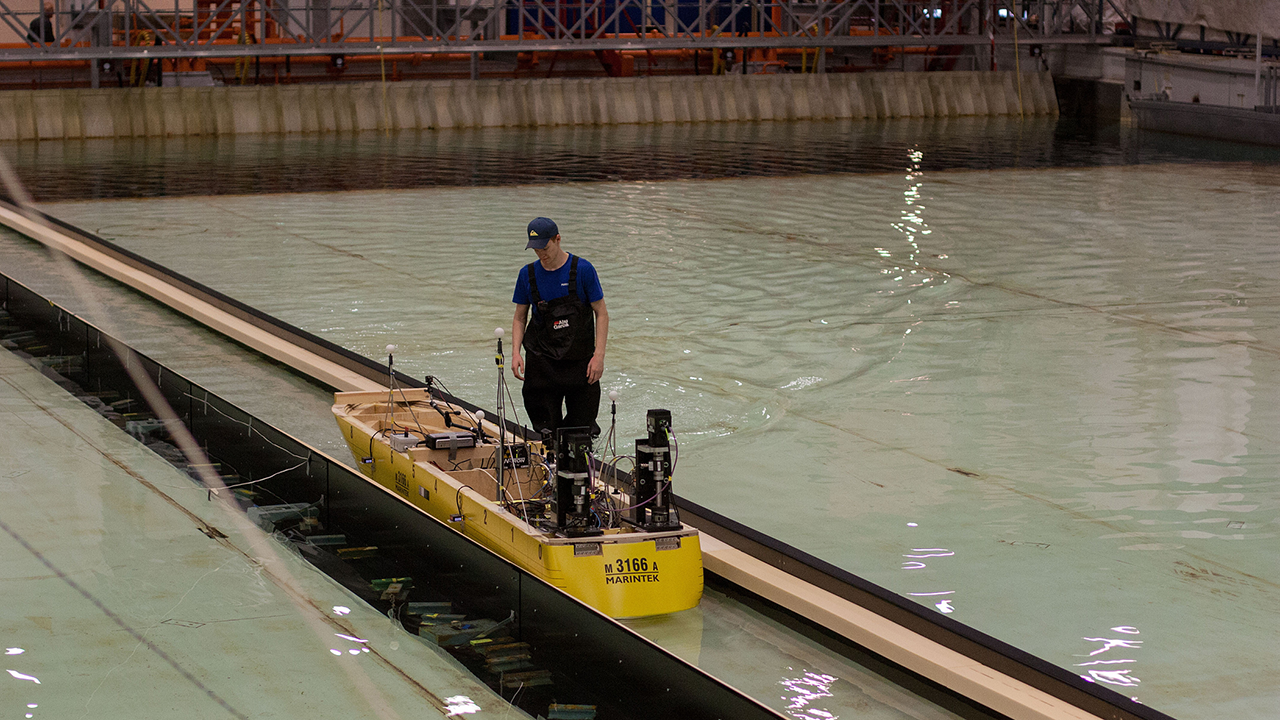 Above: The test tunnel allowed researchers to pass models of ships along it and simulate various conditions. Image courtesy of Anne Grethe Nilsen/Kystverket.
A digital model of the tunnel was also used with a simulator to visualise how ships would approach it, and to see how traffic could be managed.
From this testing a traffic light system will now be put in place, and five ships will be able to make the trip each hour with a distance of at least 400 metres between them.
But this could be flexible - smaller vessels may be allowed to go through side by side, which would boost capacity further.
Recent events in Suez put the importance of all this testing into context. When things go wrong on critical shipping routes the trade implications and internet memes can spiral.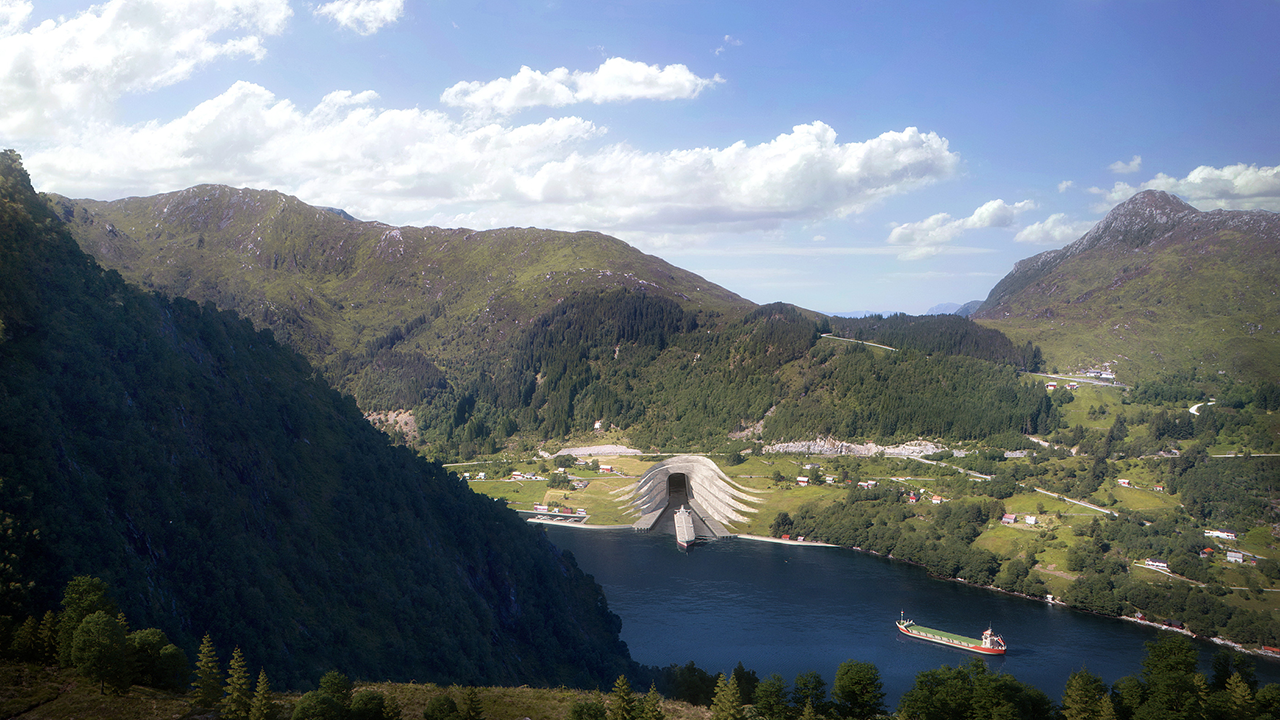 Above: The project is expected to complete in 2025. Image courtesy of Norwegian Coastal Administration/Snøhetta.

With preparations now done, all eyes will be on Norway once construction begins. If this 'Mission Impossible' works, it will surely be only a matter of time before other countries borrow the idea and try something similar.
While the coastal highway is far bigger and more expensive, this project will be no less of an achievement. It may have taken a millennium to figure out, but building a whole new kind of infrastructure is rarely smooth sailing.
Narrated by Fred Mills. Additional footage and images courtesy of Norwegian Coastal Administration/Kystverket, Snøhetta, Plomp, Anne Grethe Nilsen, Gage Skidmore/ CC BY-SA 2.0, Google Earth, Holger Ellgaard/CC BY-SA 3.0, Norwegian Public Roads Administration, Vianova Plan og Trafikk A/S, Norconsult A/S, Rambøll A/S and Baezeni Co., Ltd, OpenStreetMap Contributors, Peter Gugerell/CC BY-SA 3.0, Traumrune/CC BY-SA 3.0 and Wikinicoj/ CC BY-SA 3.0.
We welcome you sharing our content to inspire others, but please be nice and play by our rules.

Comments
---