EUROPE
Northern Line Extension Breaks Through
Youtube Views

VIDEO VIEWS
LONDON's Northern Line extension to Battersea Power Station has broken through, marking the completion of tunnelling work.
Tunnel boring machine "Amy" - named after Amy Johnson, the first female pilot to fly solo from Britain to Australia - broke through at Kennington in a event captured on film by Transport for London (see video above).
Comprising two miles of track, and two stations, the new line will connect Battersea Power Station and the new Nine Elms district to central London.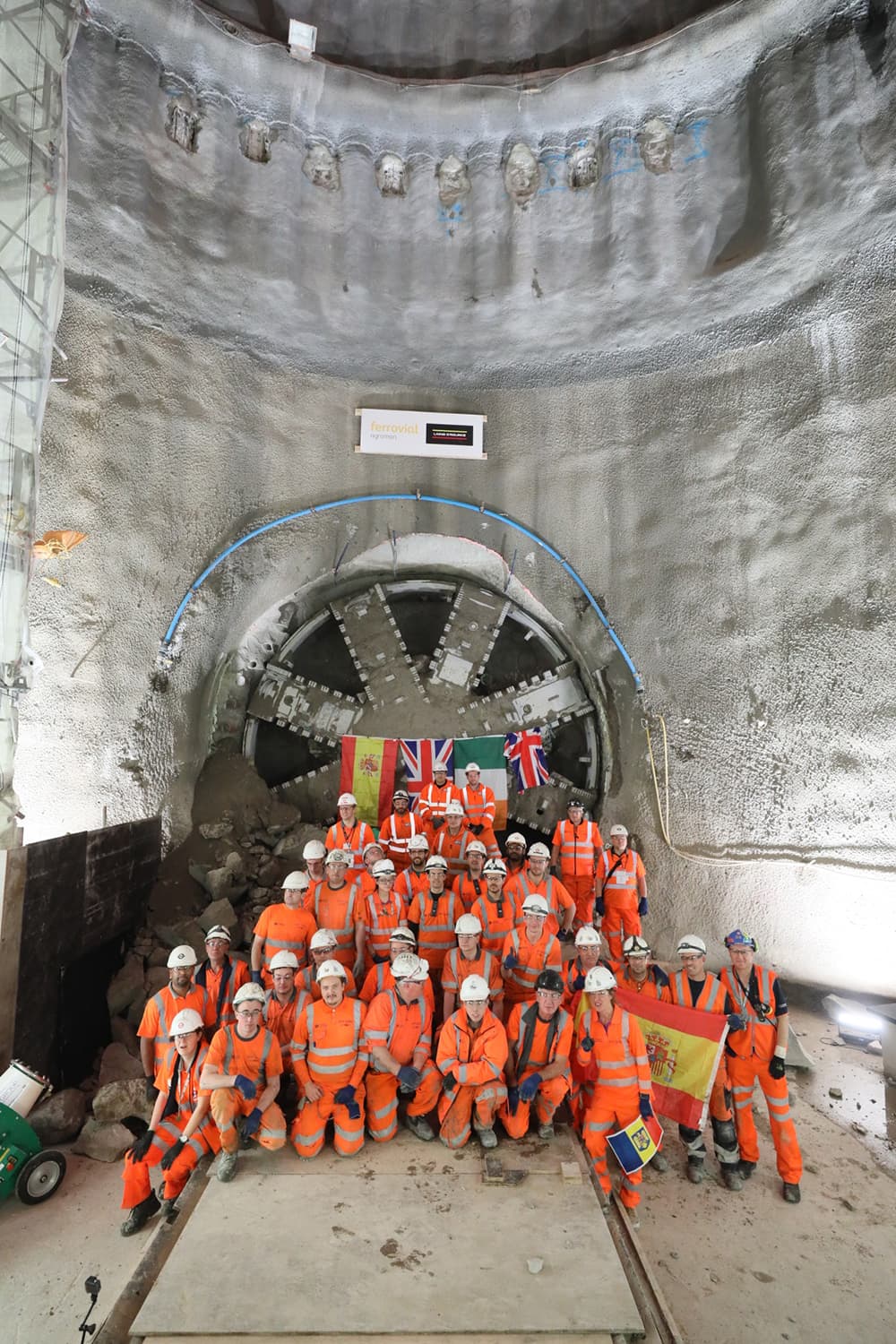 Above: Construction workers celebrate breaking through on the Northern Line extension to Battersea. Below: "Helen" - a sister tunnel boring machine - being lowered underground in February 2017 (images courtesy of TfL).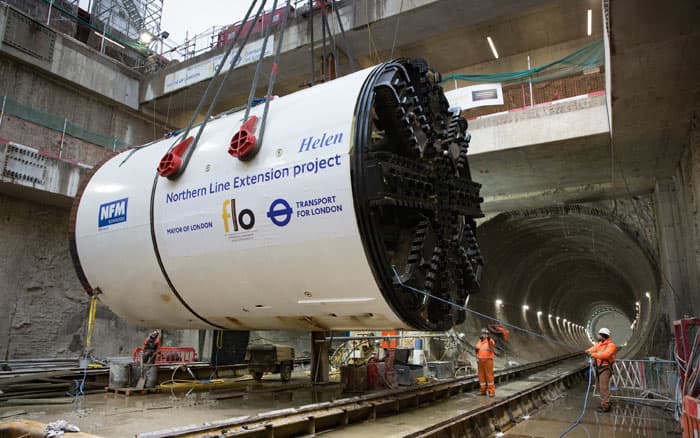 Approved back in 2014, preparatory works first began in 2015. The tunnel boring machines were then delivered to Battersea in mid-February of this year and the main tunnelling work commenced in April.
Since then Amy and sister tunnelling machine "Helen" (named after Helen Sharman, Britain's first astronaut) have been working around the clock to create the north and southbound tunnels that will extend the Charing Cross branch of the Northern line.
Nearly 20,000 precast concrete segments were put in place to form rings to line the tunnels. The project team employed a conveyor system to transport over 300,000 tonnes of excavated earth to barges on the River Thames. It was then floated past London's iconic landmarks to a farm in Essex, saving thousands of lorry journeys through the city.
The excavated material is now being used to create arable farmland.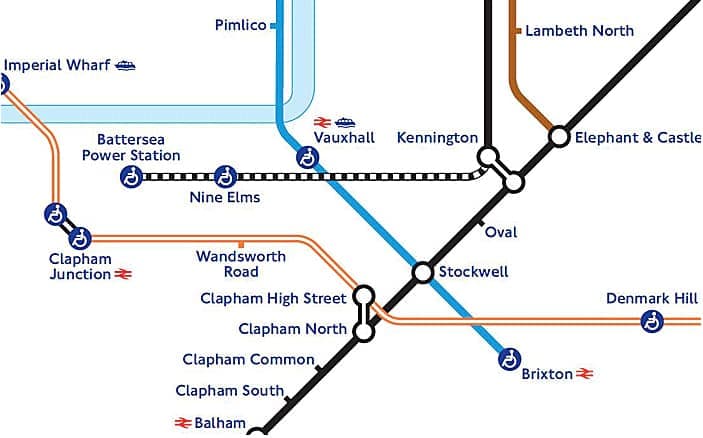 Above: The extension connects the new Nine Elms District to central London (image courtesy of TfL).
Set to open in 2020, the Northern Line works are the first major extension to a London tube line since the Jubilee line in the late 1990s and are instrumental to the ongoing regeneration of the Nine Elms area.
The extension is set to cost £1BN with Battersea Power Station Development Company (BPSDC) making a £200M contribution to the budget.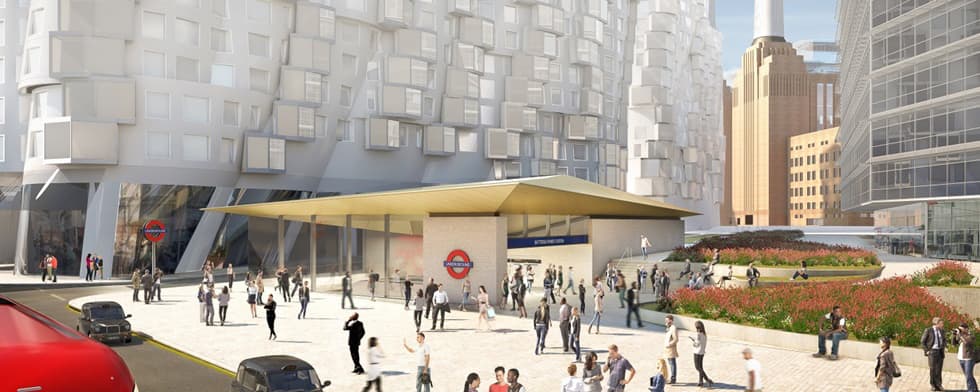 Above: The proposed new Battersea tube station (image courtesy of Grimshaw). Below: An aerial impression of the wider Nine Elms district (image courtesy of Nine Elms on the South Bank).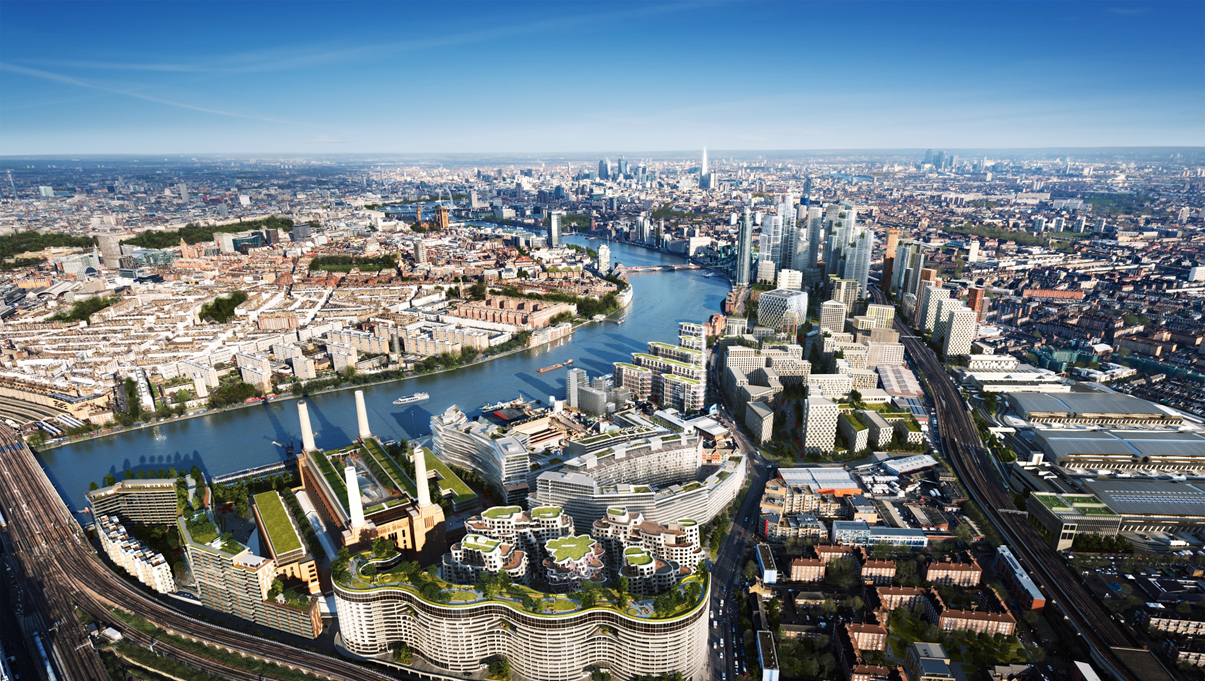 You can learn more about the Nine Elms development through our video coverage: "Regenerating Nine Elms: London's New District" and "Transforming Battersea: Phase One - Circus West Village".
New York are also building an entire new district - the impressive Hudson Yards.
Comments
---