NORTH AMERICA
One of LA's Largest Concrete Pours Completes
Youtube Views

VIDEO VIEWS
Los Angeles' second-largest continuous concrete mat pour was completed earlier this month by 140 workers over a period of 15 hours.
The pour consisted of 13,478 cubic yards (10,305 cubic metres) of concrete and will serve as the foundation slab for The Grand, a new mixed-use development designed by Frank Gehry.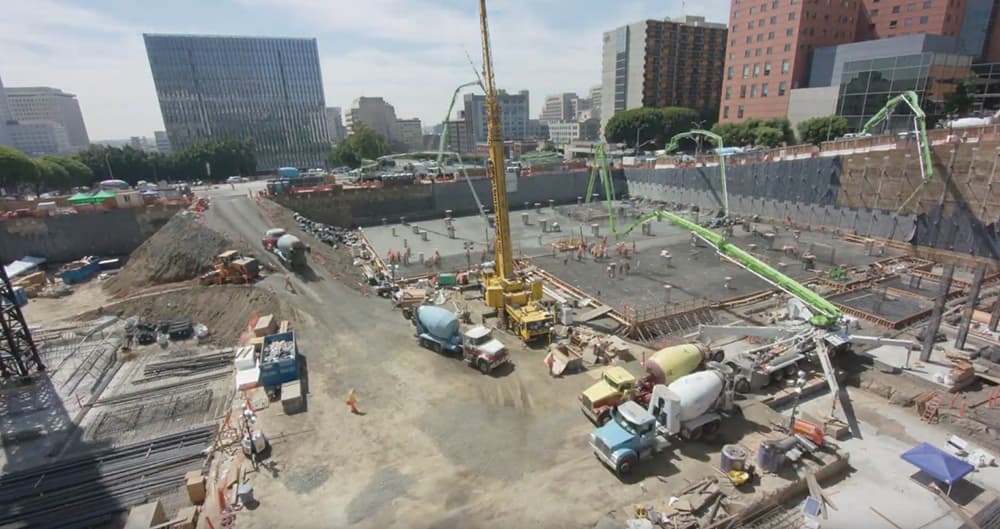 Above: The continuous pour lasted 15 hours (image courtesy of AECOM).
Replacing an old, derelict parking garage, The Grand will contain 436 apartments, 20% of which will be affordable, a 314-room hotel, a cinema complex and 176,000 square feet of retail and restaurants.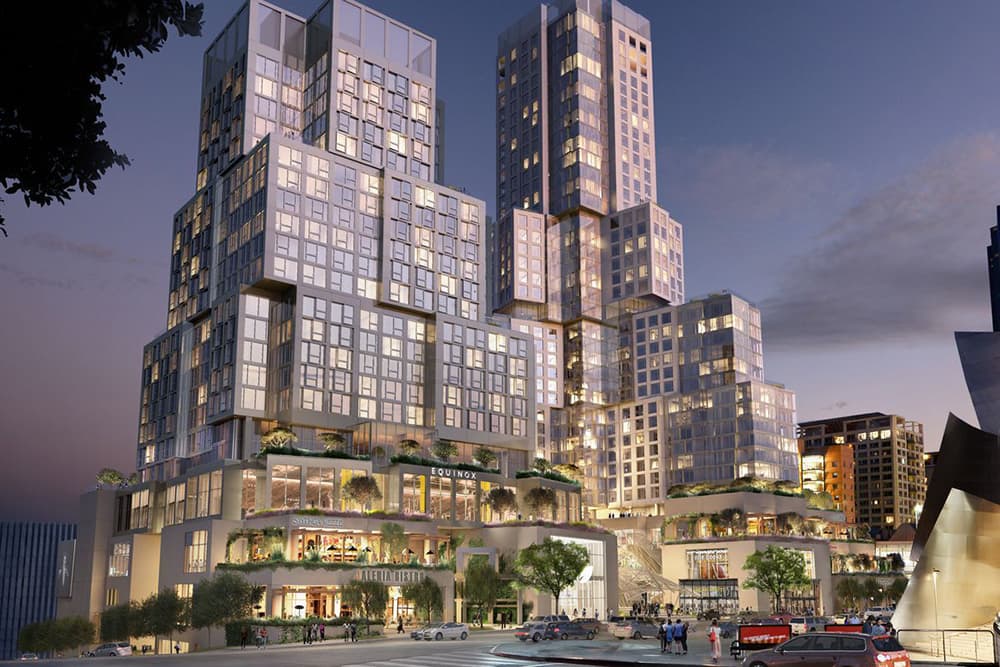 Above: The mixed use complex will also contain more than 400 apartments (image courtesy of Related California).
Developed as a public-private partnership, the USD $1BN complex is set to expand the city's entertainment and culture district, which contains Walt Disney Concert Hall and The Broad, a contemporary art museum completed in 2015.
Although it has been in development for over a decade, the project broke ground in February 2019 with completion set for 2021.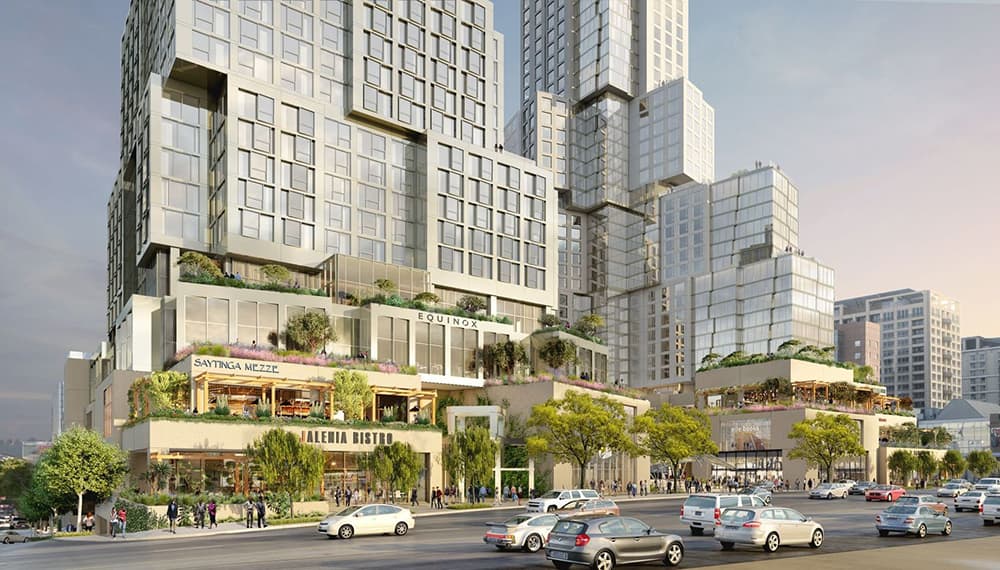 Above: Dense, mixed-use developments like The Grand are becoming more common in Los Angeles (image courtesy of Related California).
This project is emblematic of the larger shift in Los Angeles' whereby inhabitants, developers and architects are beginning to favour denser, more connected places instead of the urban sprawl so typical of the city.
Comments
---