Tech
Australian Robotics Start-up Completes First Outdoor Build
Youtube Views

19,008

VIDEO VIEWS
PERTH-based tech start-up FBR (formerly FastBrick Robotics) has completed a one-storey house on an outdoor building site.
Although the company has previously completed a number of mock-ups in warehouses and other testing facilities, this is the first time that its signature robot, Hadrian X, has worked on an actual building site.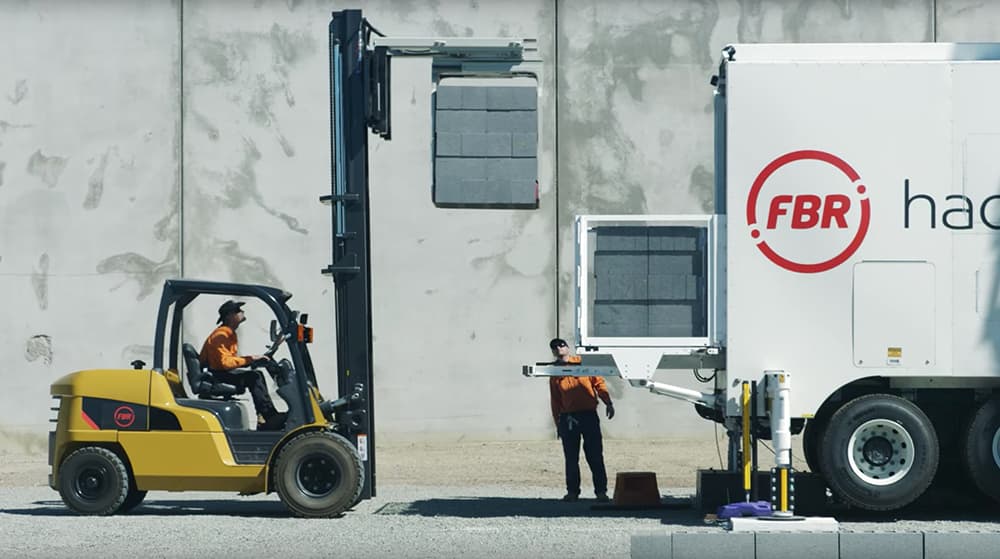 Above: Bricks being loaded onto Hadrian X (image courtesy of FBR).
Hadrian X consists of a lorry with a large, extendable robotic arm which is guided using laser technology.
The back of the vehicle is loaded with bricks, which can be cut to size using an internal saw. An adhesive is used to bind the bricks together.
Video: Some of the features of Hadrian X, including its internal saw and brick adhesive (courtesy of FBR).
FBR is releasing a series of videos for this occasion, showing some minor and occasional snags in the process, including the misalignment of two bricks.
However, the outdoor tests suggest that the construction robot can work in extreme heat and wind, as well as during different lighting conditions throughout the day.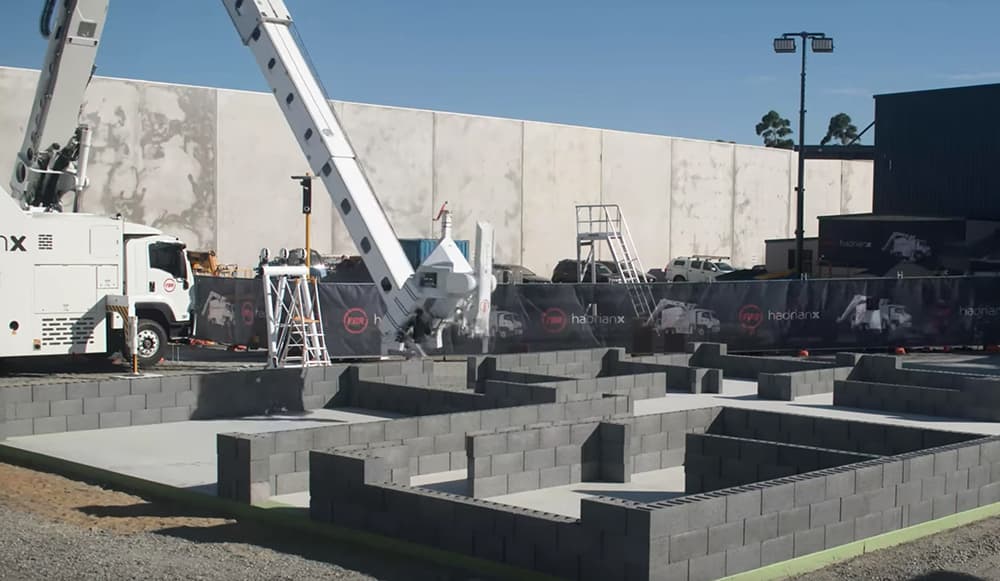 Above: The outside test is meant to prove the robot can work in changing and unpredictable conditions (image courtesy of FBR).
A future release promises to show Hadrian X laying bricks at night - an important milestone as one advantage of the robot is that it can be left to build by itself once the construction workers have gone home - in theory providing a major productivity boost to the construction industry.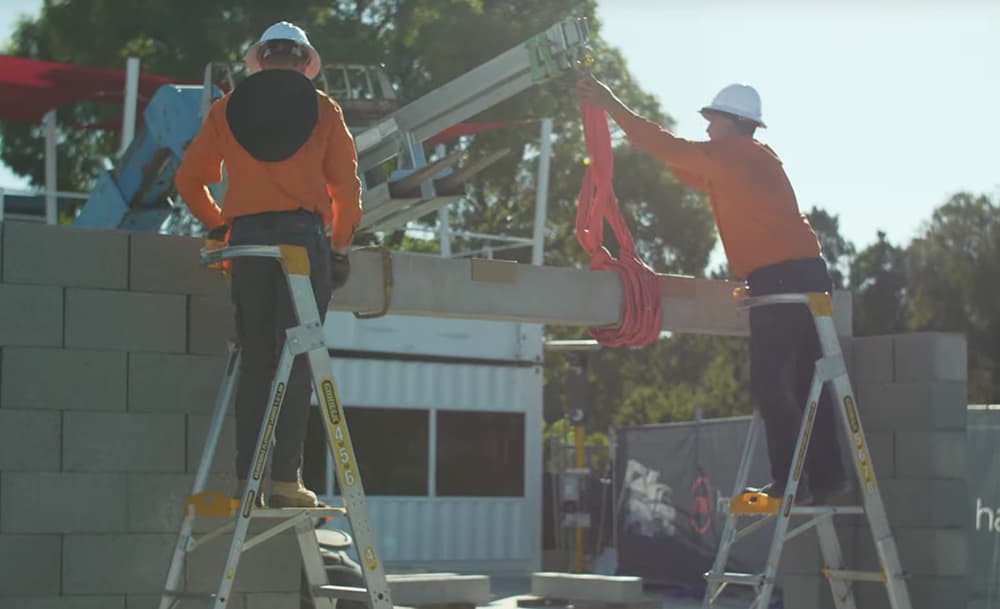 Above: Construction workers are installing prefabricated beams to the build (image courtesy of FBR).
The robot can currently operate at a rate of one brick every 45-55 seconds, but FBR is hoping the robot can work up to four times faster as the technology evolves.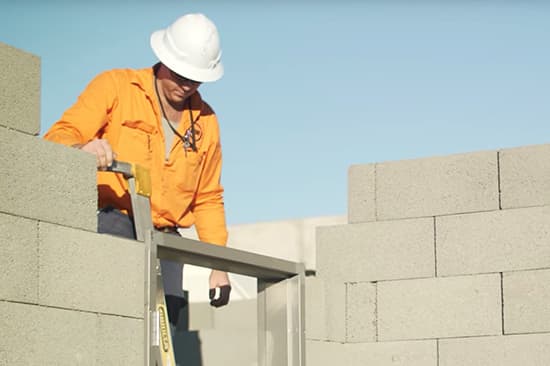 Above: A construction worker installing a door frame (image courtesy of FBR).
Human workers are still needed to finish the build, including fitting window frames, lintels and constructing the roof, not to mention the slab foundations upon which the Hadrian X builds.
As the Australian summer draws to a close, the company is now preparing to start another series of tests to prepare Hadrian X for operating in colder and wetter conditions.
Comments
---