EUROPE
Watch This Rail Bridge Slide Into Place
Youtube Views

VIDEO VIEWS
EXPANDING infrastructure in dense cities requires some ingenious moves, as can be seen in this video of a rail bridge being placed between two existing crossings in the city of Utrecht, in the Netherlands.

Above: The new rail bridge had to be positioned in this narrow gap between existing infrastructure (image courtesy of ProRail).
The new rail bridge spanning the Amsterdam-Rhine Canal required positioning with just 8 inches clearance - that's a mere 20 centimetres!
The extraordinary move, which took place in just two days, required extensive planning and coordination, as can be seen in the animation below.
In August 2016, 30 construction workers from HSM, a firm specialising in steel structures and offshore platforms, began assembling sections of the 170 metre long, 3,000 tonne bridge in Schiedam, some 40 miles east of Utrecht.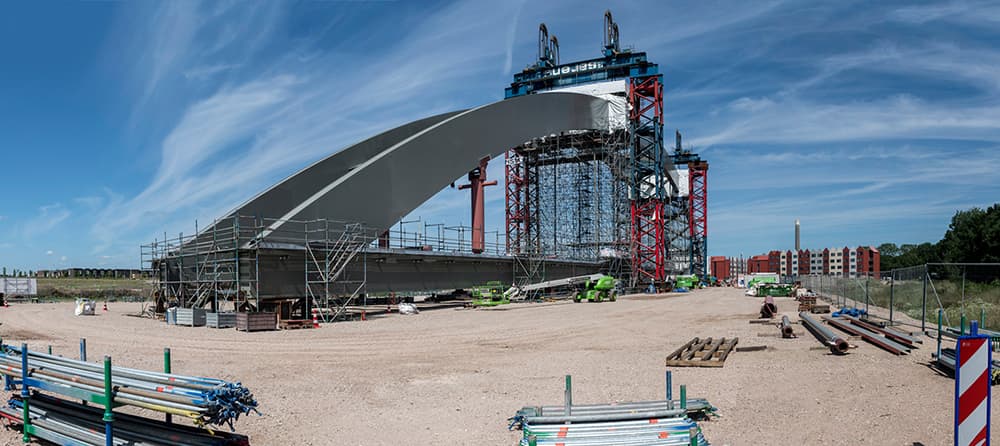 Above: The bridge was assembled on site using six prefabricated components (image courtesy of ProRail).
With preliminary works complete, the six constituent parts of the bridge were shipped to a nearby site, where they were fully assembled. The bridge was then moved to its final place in mid-November.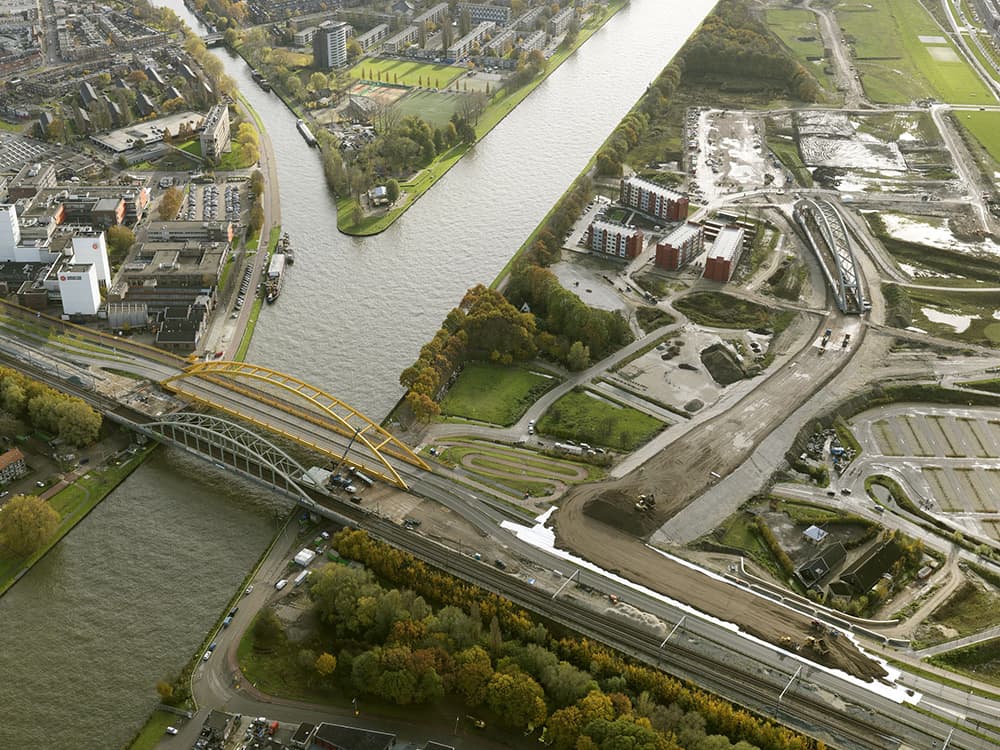 Above: Almost 2.5 million cubic feet (70,000 cubic metres) of sand were used to construct the temporary ramp to enable the move ( image courtesy of ProRail).
The final operation required the use of two heavy-duty transport platforms that maneuvered the structure towards the bridgehead. There, a floating platform helped the bridge move across the water.
Above: A heavy-duty transport platform in action (image courtesy of ProRail).
During the last stages of the move, the Amsterdam-Rhine Canal was closed to shipping traffic.
However, the water level in the canal was lower than expected and had to be adjusted, leading to a few hours' worth of delay to ensure the floating platform and the two bridgeheads were aligned.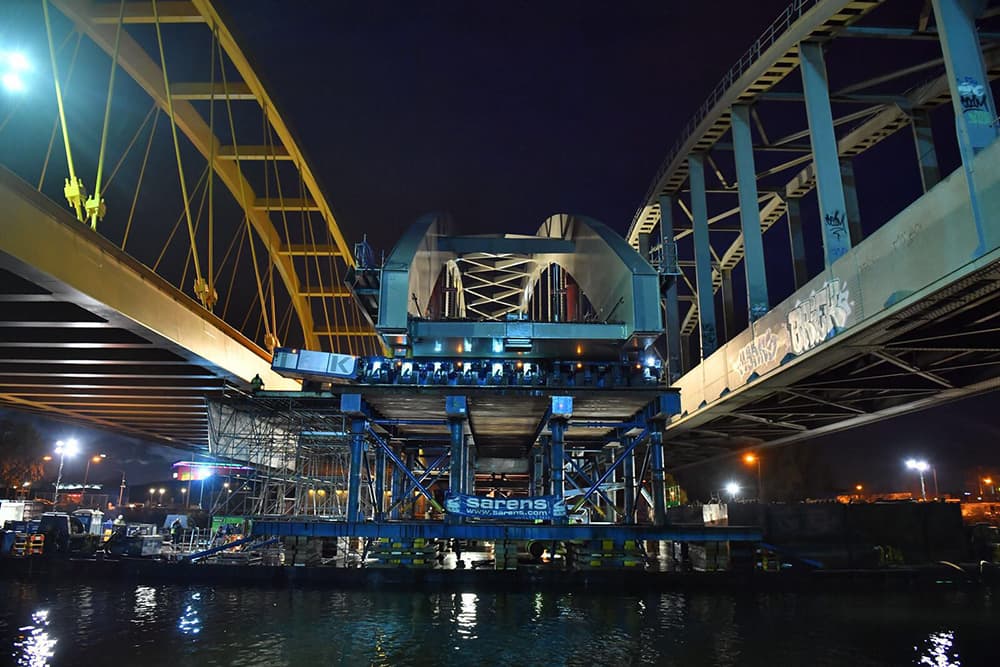 Above: The bridge being carried across the water using a floating platform (image courtesy of ProRail).
The new bridge forms part of a major works programme to double the rail capacity around Utrecht, the Netherlands' main railway hub. The upgrades will be fully operational in December 2018.
Comments
---