NORTH AMERICA
This $1.8BN Stadium is Under Construction in Las Vegas
Youtube Views

2,454

VIDEO VIEWS
CONSTRUCTION of the new Las Vegas Stadium is underway and currently on schedule, new footage from has revealed.
Construction on the 42-acre site located near the famous Las Vegas Strip has been ongoing since September 2017.

The new stadium has been planned since 2016 when casino operator Las Vegas Sands, property developer Majestic Realty and the University of Nevada, Las Vegas (UNLV) began talks with the Oakland Raiders, which hasn't had a new stadium since the 1980s.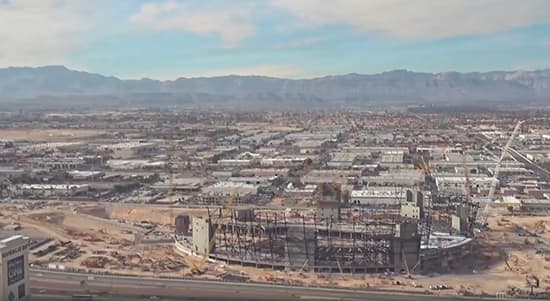 Above: The current state of construction (image courtesy of Raiders).
The new stadium will have a capacity of 65,000 (expandable to 72,000) and is designed by Kansas City-based sports venue specialist MANICA and engineered by ARUP.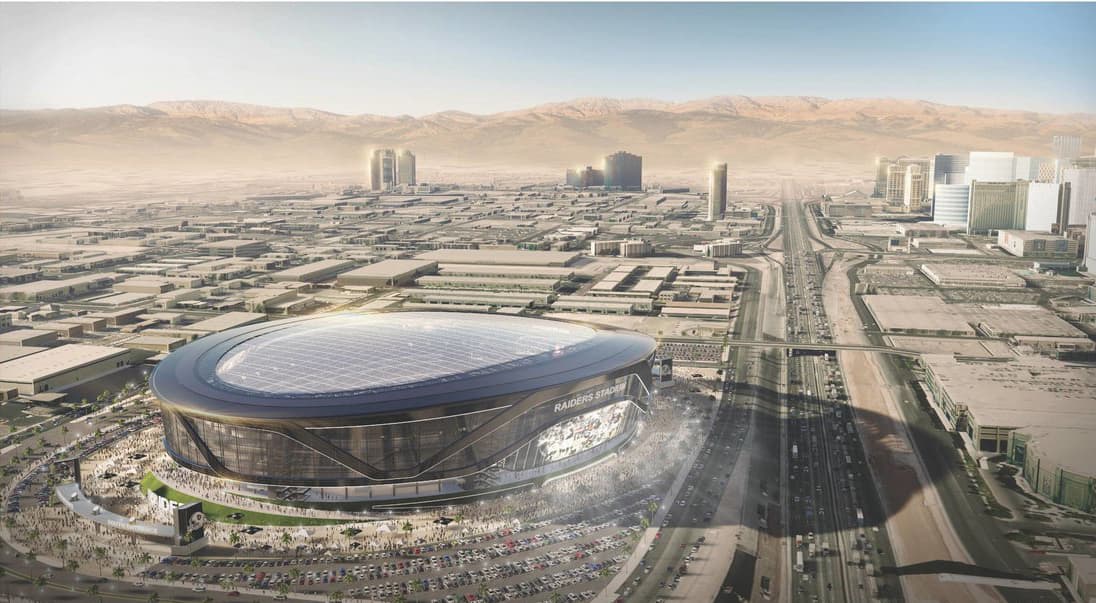 Above: A rendering of the stadium near Las Vegas Strip (image courtesy of MANICA).
The building will feature an ETFE roof, large retractable windows facing the Las Vegas Strip and a roll-in natural grass pitch.
Above: The stadium will include a lookout space over the Las Vegas skyline (image courtesy of MANICA).
Construction and fit out of the USD $1.8 billion stadium is scheduled to complete in time for the 2020 NFL season.
Above: A 4D animation showing the construction of the new stadium (courtesy of Las Vegas Sun and Las Vegas Stadium Events Company).
Comments
---