EUROPE
7 Year Transformation of St. Peter's Square
Youtube Views

VIDEO VIEWS
ST. PETER'S Square, one of central Manchester's most beloved and important public spaces, has undergone a significant revamp - and this video by UK contractor Laing O'Rourke shows how it was done.
There were several different components and stages to the building work. First, the Town Hall Extension and Library were renovated, with a new glazed walkway put in place connecting the two.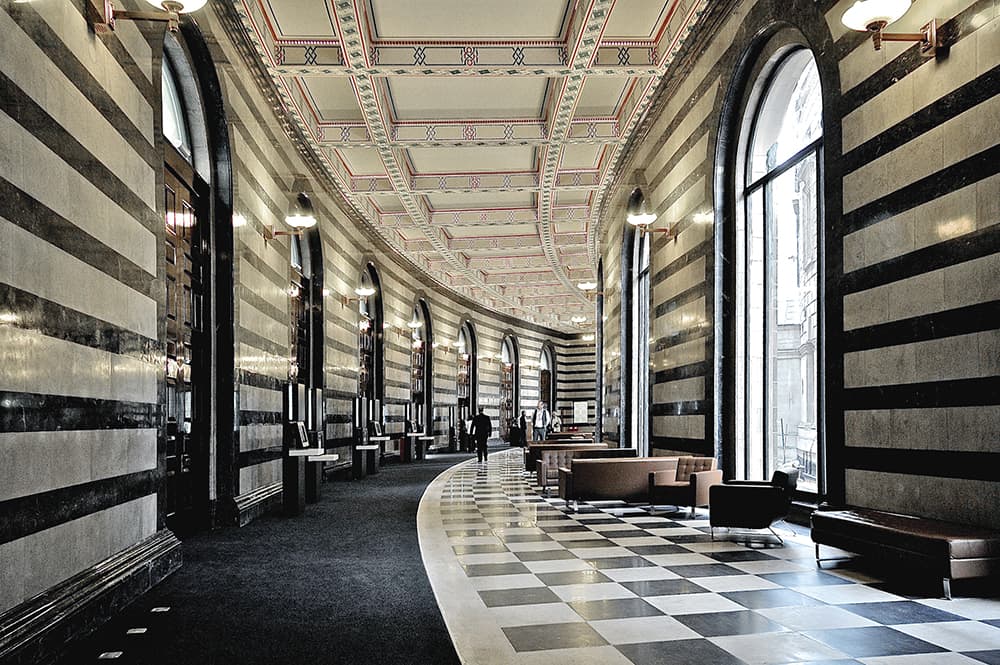 Manchester's Town Hall Extension (above) and its Central Library (below) were renovated as part of the overhaul of St Peter's square (images courtesy of SimpsonHaugh and Ryder Architecture).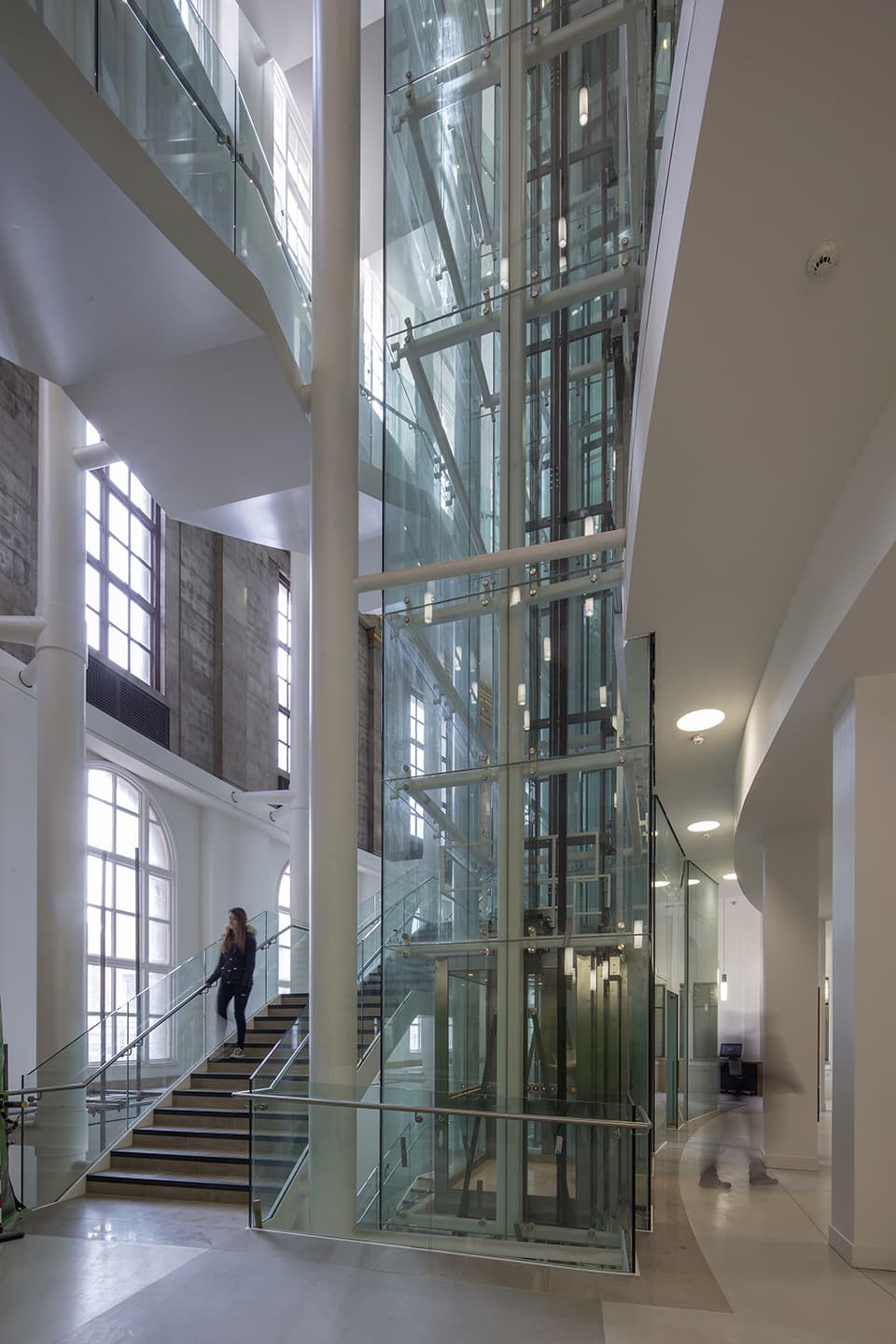 The £90 million first phase of the project was finished in 2014, with an extra 20,000 square feet of public space added to the ensemble.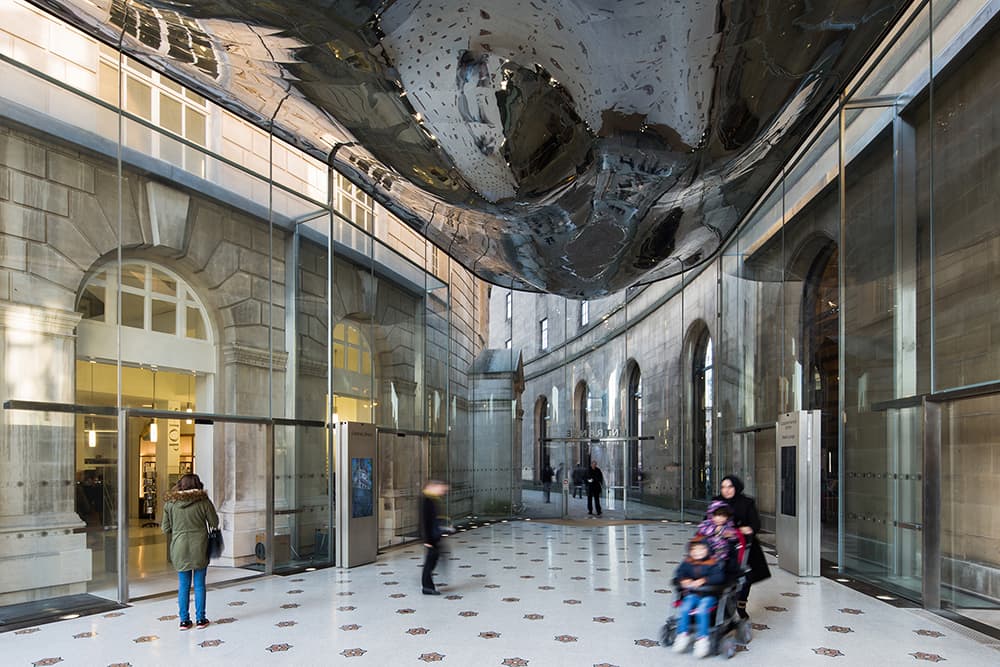 Above: A glazed pavilion connecting the two public buildings was completed in 2015 (image courtesy of SimpsonHaugh).
The second phase consisted of £20 million worth of improvements to the public spaces of St. Peter's Square.

These works - completed in February 2017 - included a new tram stop, which necessitated careful repositioning of the historical Manchester Cenotaph, as well as new paving and trees.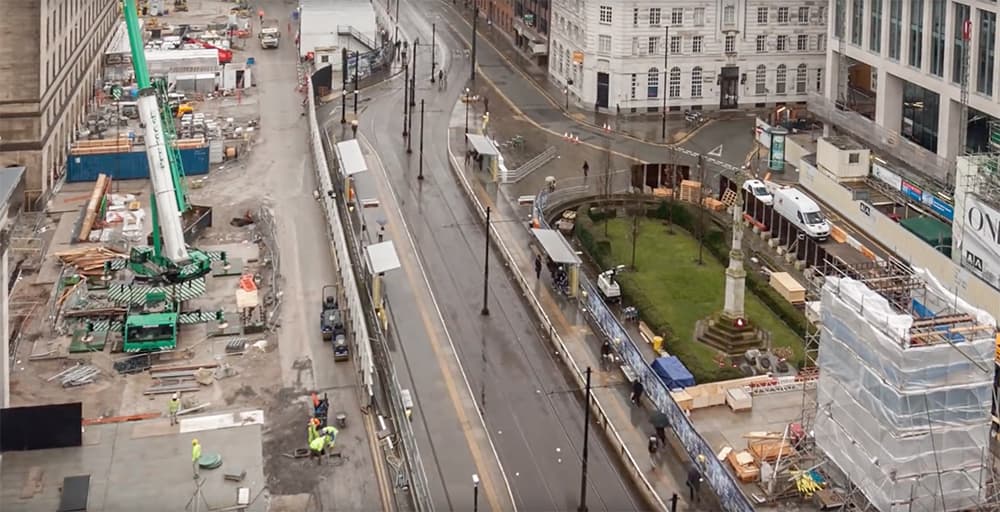 Above: The Manchester Cenotaph before its move during the square's transformation (image courtesy of Laing O'Rourke).
Last to complete was a large office block, designed by SimsponHaugh - the architecture practice behind London's landmark One Blackfriars tower and Battersea's Circus West Village. The 11 storey building contains over 194,000 square feet of offices, with ground floor dedicated to retail.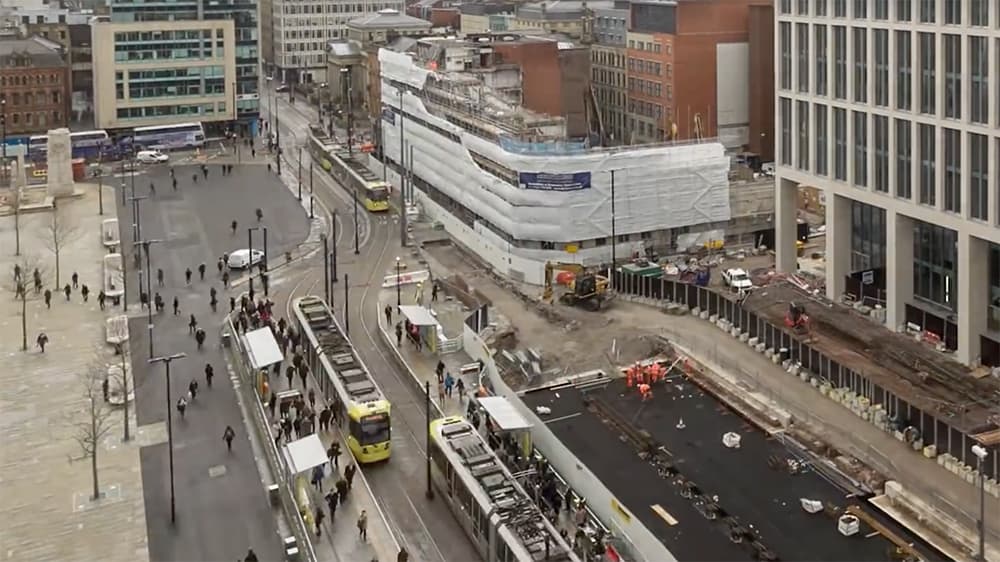 Above: the final part of the scheme included replacement of an existing office building, financed by the developer Mosley Street Ventures (image courtesy of Laing O'Rourke).
Works on this scheme began in 2010 with the demolition of an existing building on the site, and the project completed in the spring of 2017.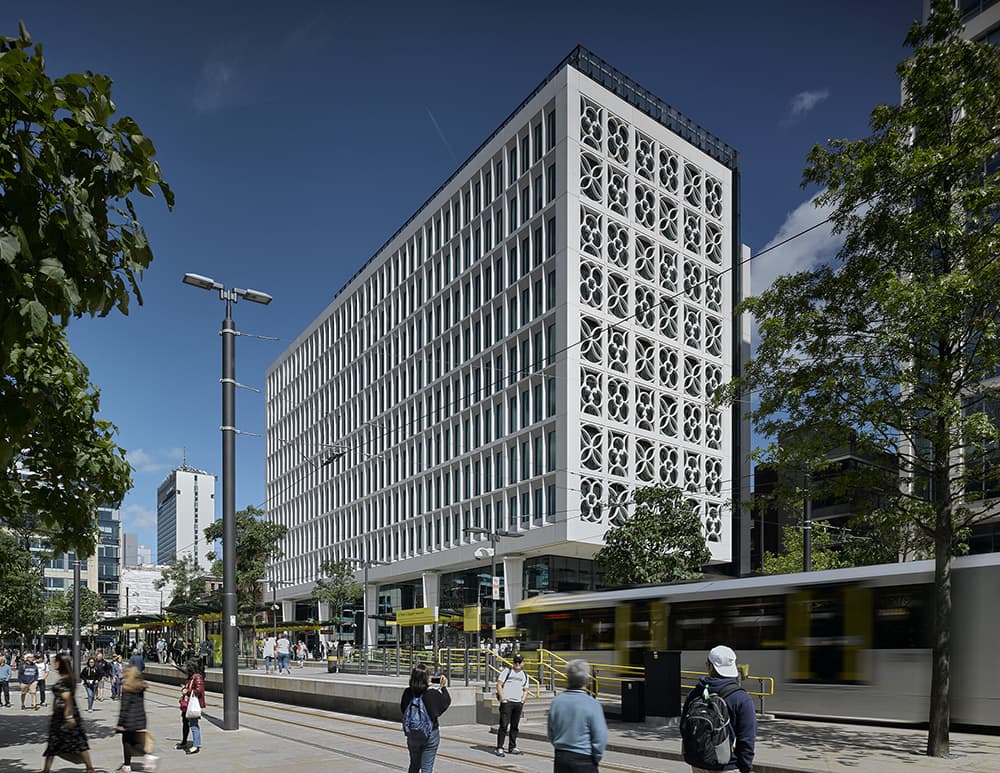 Above: The facade of the new office building features ornaments that recall the work of Victorian architects and builders (image courtesy of SimsonHaugh).
The building features one highly decorative facade which alludes to the elaborate ornamentation employed by Victorian architects and builders in the city's past.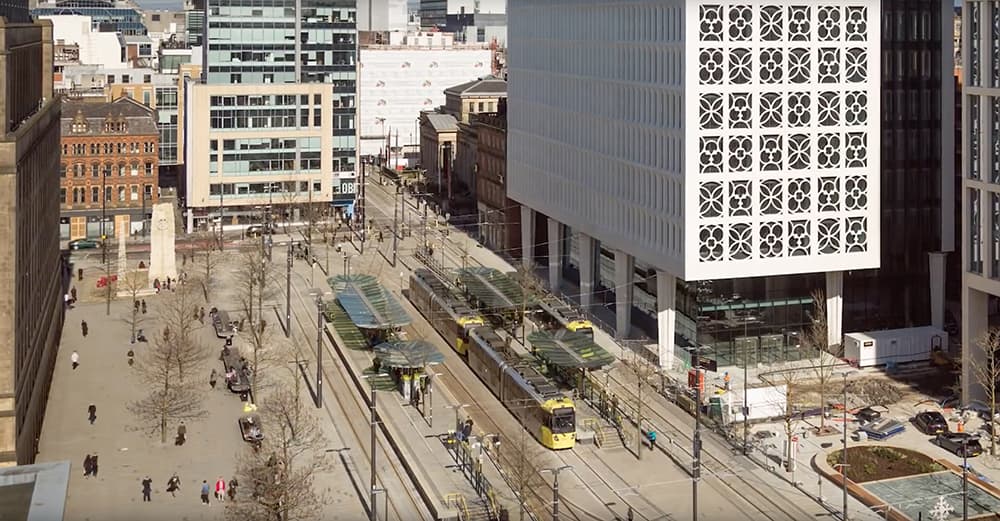 Above: The transformation of the public space was completed in 2017, but more projects are underway in Manchester (image courtesy Laing O'Rourke).
Manchester lies at the heart of the UK's second most populous metropolitan area, and is currently enjoying a number of significant developments. One such example is the £330 million renovation of the city's Town Hall - situated just steps away from St. Peter's Square - which is due to commence in 2018.
Comments
---