Tech
How To Build in 2030
Youtube Views

358,568

VIDEO VIEWS
Video powered by Bluebeam and hosted by Fred Mills.
IMAGINE that you're living in 2030. Producing carbon emissions during the construction or use of a building is now heavily restricted and the materials we've built with for centuries are being banned.
Automation has become the norm, transportation has been transformed, productivity is key, pandemic-proofing is essential, your fellow team members are spread across several continents, and energy efficiency is everything.
With this new world just ten years away, this is how to build in 2030.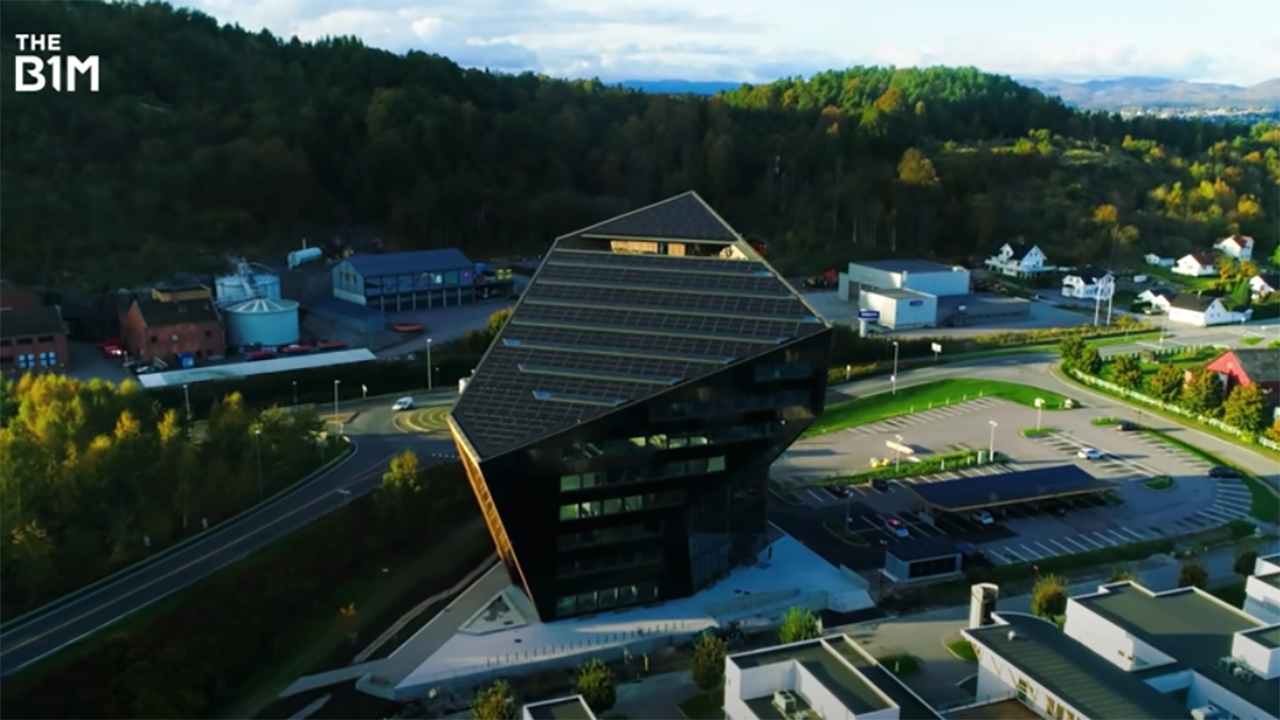 Above: Powerhouse Telemark in Norway. Image courtesy of Snøhetta/Kjetil Andersen/ Bjørnar Øvrebø.
Our world is changing faster than ever before. Growing populations are increasing the demand for buildings like homes, hospitals and schools. City structures are shifting how we plan our infrastructure. A global pandemic is impacting every country. We're seeing seismic political and economic change - and our planet's climate sits at a critical junction.
While the world we described at the start may sound far-fetched, these challenges are all coming to a head and simply have to be solved in the next ten years. How we deal with each of them will shape our societies for generations to come.
It's a context that's forcing construction to take a hard look in the mirror - but far from having to be buffeted by these events, the industry can actually shape what happens.
Building successfully in 2030 will come down to two areas: sustainability and efficiency.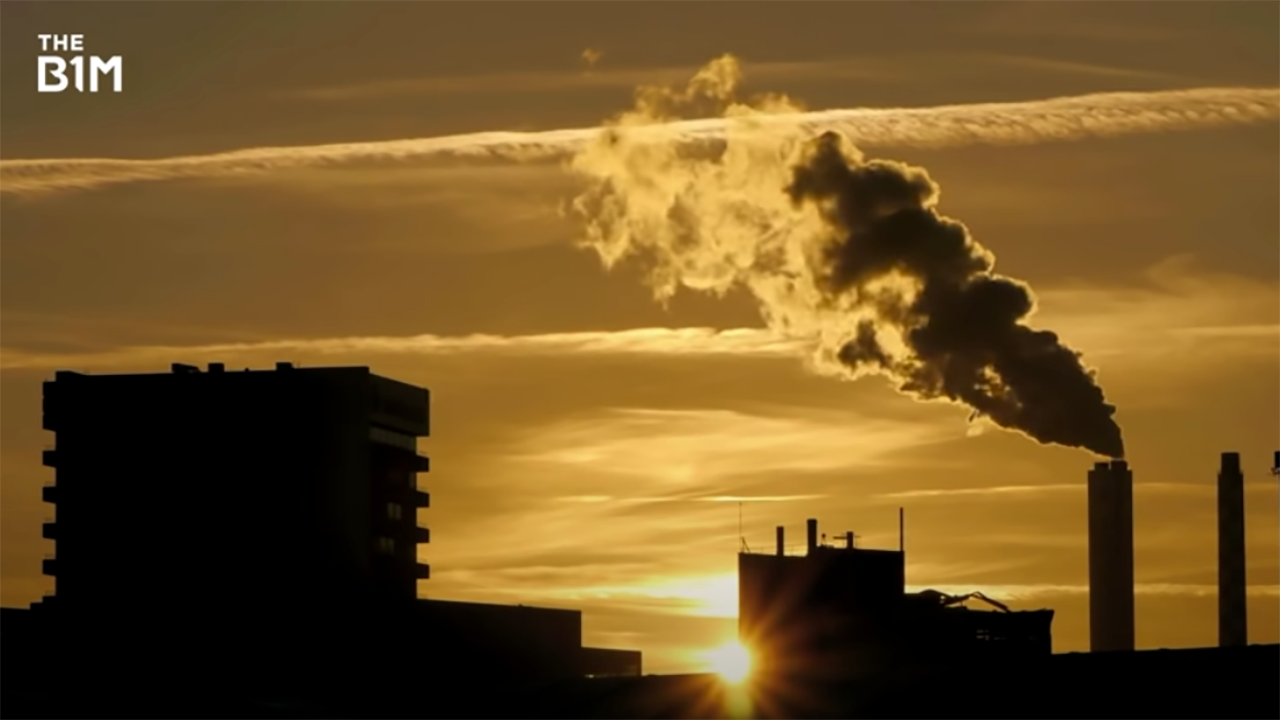 Above: Governments have set big targets for cutting carbon emissions by mid-century.
With construction now responsible for 40% of all greenhouse gas emissions, the industry has to act fast.
Projects will have to be more sustainable in how they source and use materials, avoiding almost any waste. The construction process will need to cut its emissions and, once completed, our buildings must be highly energy efficient.
Some countries are making progress on materials, with timber, other natural products and even recycled plastic starting to replace steel and concrete.
The concrete industry alone now produces 2.8BN tonnes of CO2 and accounts for a tenth of the world's industrial water usage. While some efforts are being made to create alternative, carbon-neutral concrete products, a bolder shift will be needed.
Timber from sustainably-managed forests can be stronger than standard materials and more durable, quicker and easier to build with. Carbon dioxide is absorbed and 'locked into' the wood and fewer electric truck deliveries are required when building with it.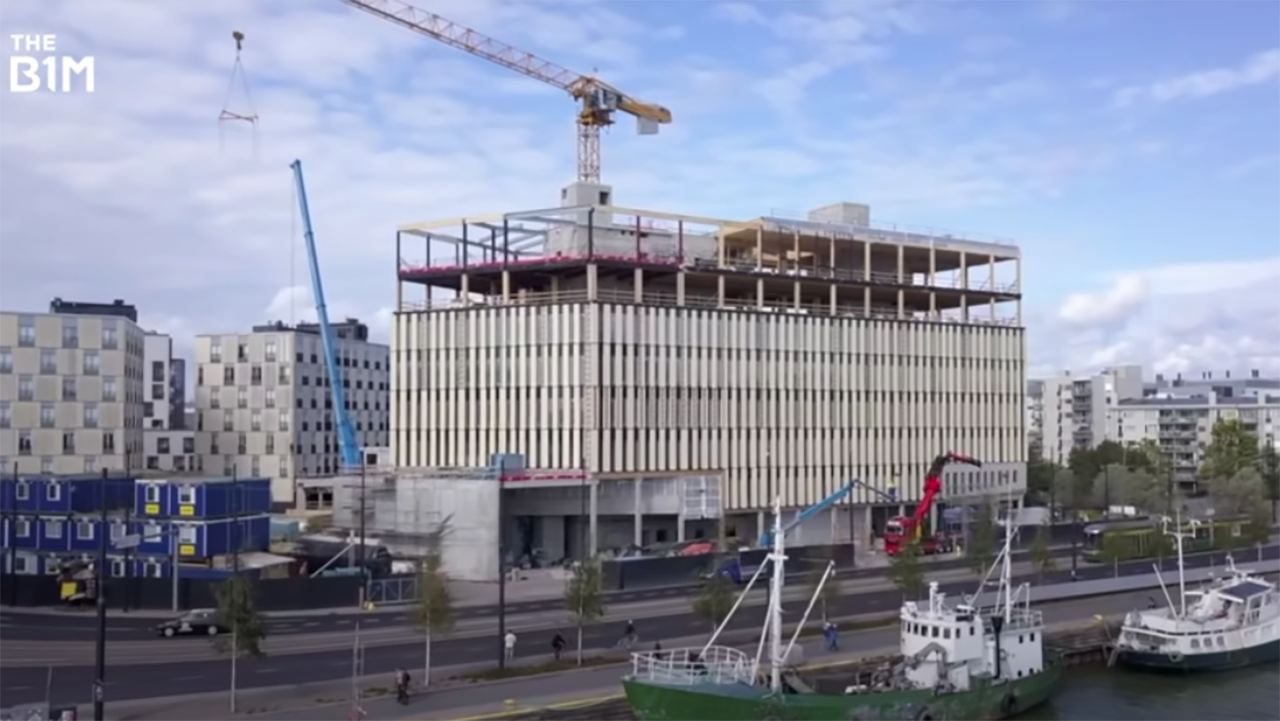 Above: The new Wood City district in Helsinki is being built almost entirely from timber. Image courtesy of Stora Enso.
It's already on the rise and Finland is looking to double its use of wood in construction, while in France all new public buildings must be made from at least 50% wood or other sustainable materials from 2022.
It's an encouraging trend, but some feel a more fundamental change in mindset is also needed.
"There is a bit of a skill gap happening in the knowledge of how to build with timber," says Xavier De Kestelier, Head of Design Technology and Innovation at HASSELL.
"Most of the architects of my generation or even younger – we've all been taught using concrete and steel. So I think there's a way to actually start educating ourselves on how to do it best."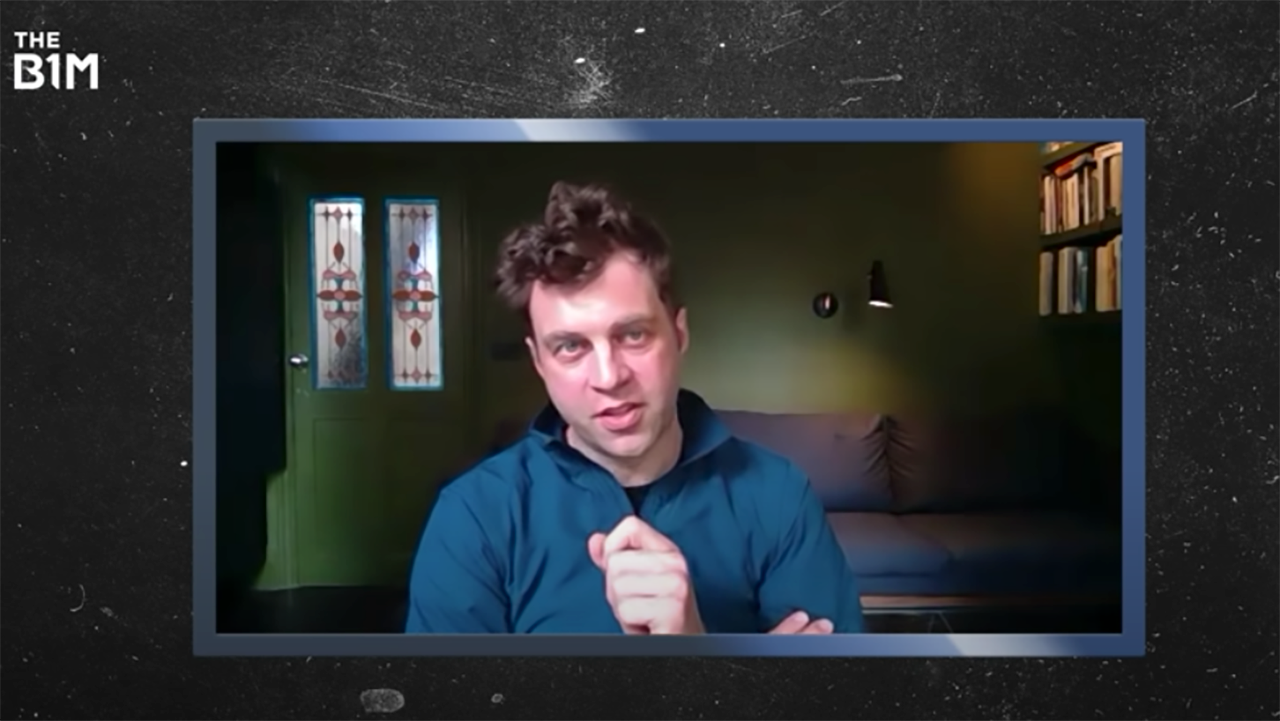 Above: HASSELL's Xavier De Kestelier.
There will also need to be much more focus on recycling.
While, reusing leftover material from a previous build, for example, is already routine in some places, applying this across the lifecycle of a building has to come next.
"You should actually start thinking about the recycling process, and the reusability process early on in your design," De Kestelier continues. "What kind of mortar do you use, what kind of fixings do you use – and start thinking that maybe in X amount of years you can start to dismantle it."
Again, Europe is where many of the standards are being set. The European Union alone currently produces around 850 million tonnes of construction and demolition waste each year.
But while this used to go almost entirely to landfill, some member states are showing what can be done, with Germany now recycling 68 million tonnes annually and the Netherlands reusing 90% of its waste material in new projects.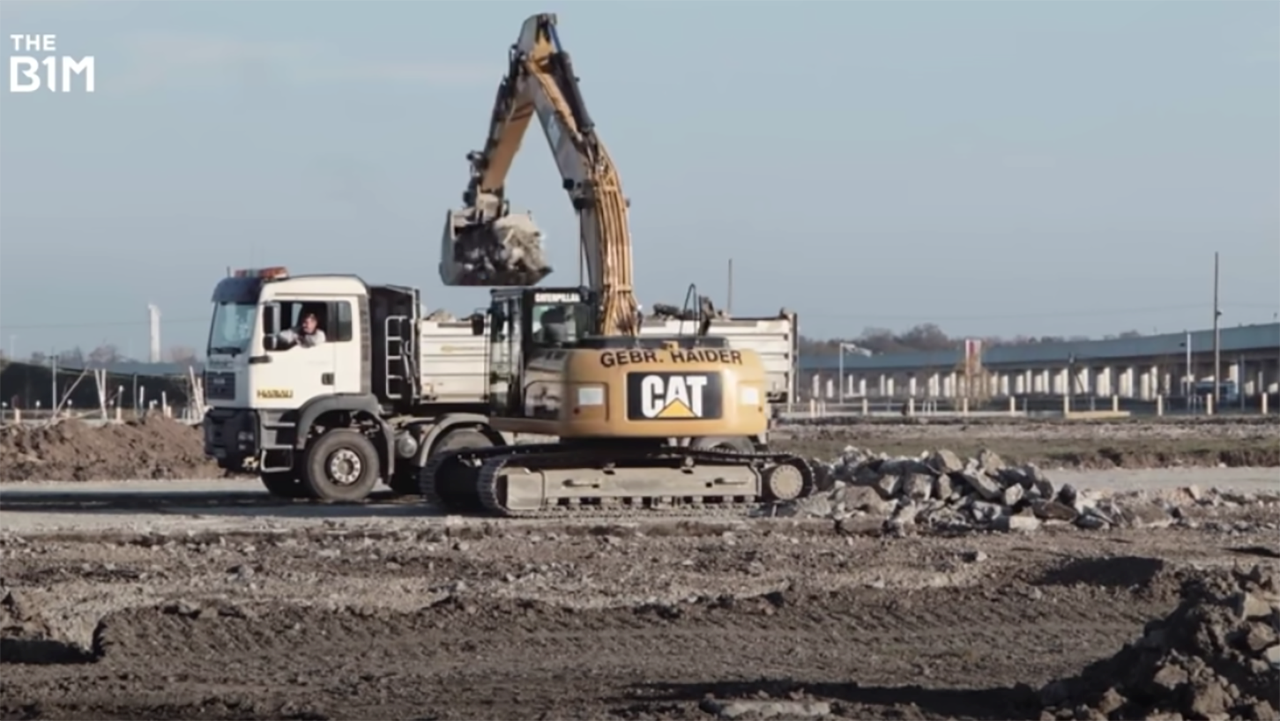 Above: Many of the buildings in Vienna's huge new district aspern Seestadt are being built with material excavated from a lake and a disused airport. Image courtesy of MK Timelapse.
Buildings will be subject to much stricter rules on energy efficiency too, perhaps unsurprising as they currently account for a third of all global energy consumption.
The World Green Building Council wants all new buildings to be net zero carbon from 2030, offsetting any energy used with renewable energy generated on-site.
While it might seem daunting, the early signs in some areas are promising.
"Energy efficiency is hugely important, and we see this in building practices now," says Sarah Jolliffe, Company Energy Manager at BAM Nuttall.
"Buildings are going up with much more stringent requirements about their efficiency, thickened wall insulation, all sorts of interesting window constructions where you've got triple glazed and some other coating materials and trying to make these places almost to what we would call a Passivhaus standard."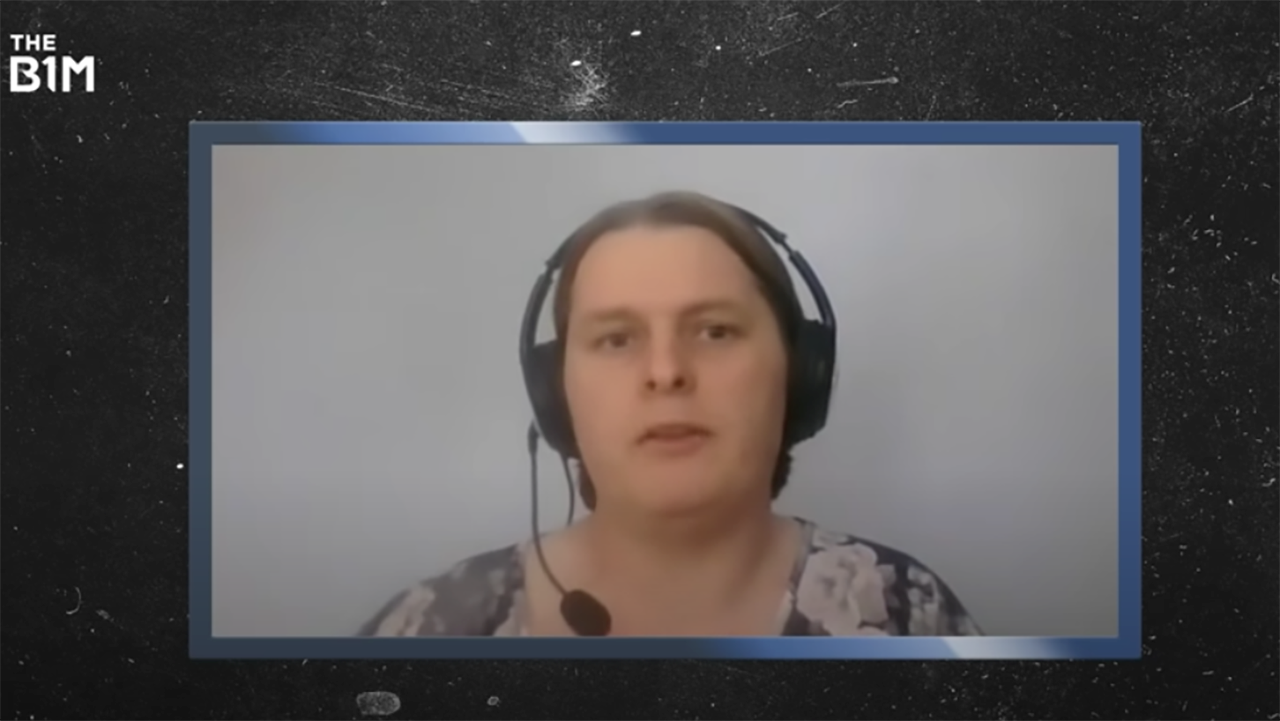 Above: Sarah Jolliffe of BAM Nuttall.
The second key to building successfully in 2030 is efficiency.
The shift we're already seeing in this area is partly being "pushed" from a world that needs construction more than ever and has now noticed its low productivity - and partly being "pulled" by some serious tech advancements now digitising the sector.
Despite rising population levels creating a higher demand for buildings than ever before, fewer people are choosing to come into construction, and the sector has a severe shortage of skilled workers.
This, combined with those technology advances, is driving automation.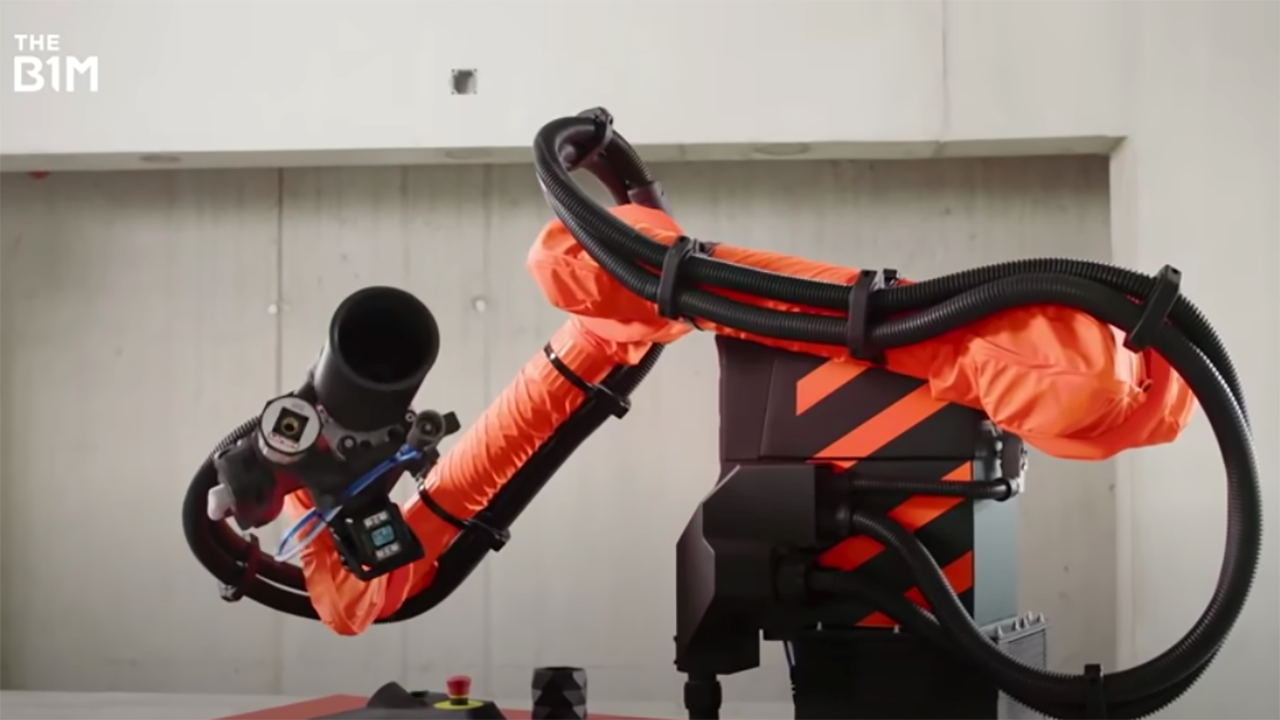 Above: Robotics and artificial intelligence will be widespread by 2030, with machines working alongside humans and taking-on repetitive or labour-intensive tasks. Image courtesy of Hilti.
More companies will start employing drones for site surveying and data collection, while much of their statistical analysis will be dealt with algorithmically.
While around 15% of construction jobs could become automated by 2030, new roles will emerge in managing and controlling our technology.
"There's quite a few people looking at automating certain design processes using AI's, for example," explains De Kestelier. "What AI's are good at is doing something that has been done before because you need to teach an AI with existing data. But what an AI is not good at is doing something completely new."
"The primary driver of late – and it will continue into the 2020s – is more about the health and safety implications," adds Jolliffe.
"The driver for those is so strong now, anything that a construction project can do to remove people from the construction process – to automate – is going to gain a lot of traction, even if that costs a little bit more."
The demand for buildings, drive for efficiency and rise of technology has given new life to the field of prefabrication or offsite manufacturing - where some elements of a building are produced in a factory before being transported to site for assembly.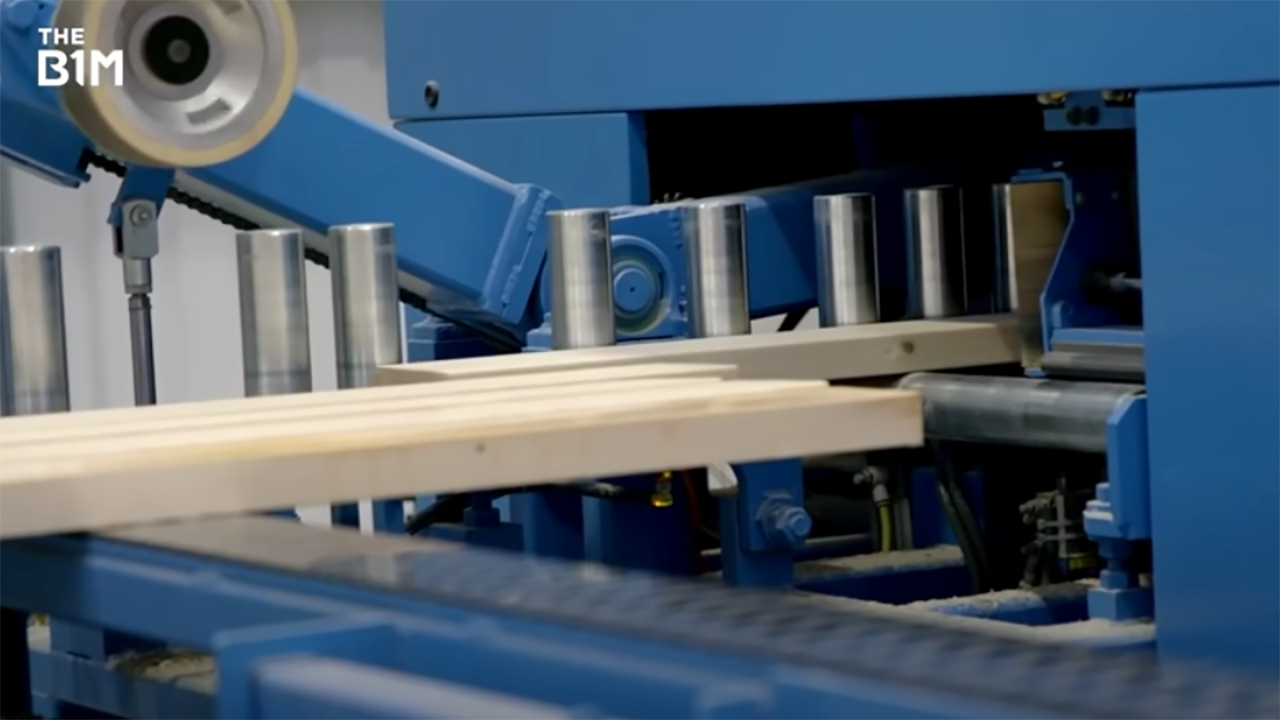 Above: Prefabricated construction can improve safety, cut costs, reduce construction timelines and raise quality. Image courtesy of Innovaré Systems.
Able to get the benefits of standardisation with the adaptability needed for a wide range of sites and building types, offsite will shape how we build in ten years time.
Modular construction, where prefabricated elements consist of whole building sections, is projected to be worth $130BN in just the US and Europe by 2030, cutting build times by up to 50% and construction costs by as much as 20%.
3D printing is also trying to transform the speed we build at and is likely to become more common in the next decade, especially if successfully applied at scale.
Further developments are inevitable in other categories of technology too.
With more countries now mandating its use, information modelling will become commonplace in the run-up to 2030, alongside software that enables digital collaboration and helps to streamline the build processes.
Digital tools are already transforming paper-based workflows, allowing companies to cut down on waste and talk to colleagues and partners in other locations. They are likely to form the basis of our long-term working practices going forward, especially as the world continues to globalise and as project teams work together across continents.
Above: Digital technology, such as Bluebeam Revu, has allowed many projects to carry on during the pandemic.
"We have to show quality records, we have to show things have been built to the right standards and inevitably that leads to a lot of documentation," comments Jolliffe. "The tracking of every material, every document and every bit on how it was put together in the right way, the workmanship and all of that has to go through digital.
"The next decade? Yeah, I mean in 2030 I can easily see paperless being the norm."
Though 2030 may feel far off, for an industry that's always hesitant to evolve, it's not a lot of time. Our world faces immenses challenges and construction has the power to turn the tide on many of them.
Ultimately, being able to build quicker, more efficiently and with more respect for our environment will benefit this great industry and create a better world for us all.
This video was sponsored by Bluebeam. Discover Bluebeam's digital tools for sustainable construction.
Our thanks to Bluebeam, Sarah Jolliffe and Xavier De Kestelier.

Presented and narrated by Fred Mills. Additional footage and images courtesy of Advanced Construction Robotics, Bluebeam, COBOD, Construction Automation, Elie Malti/CC BY-SA 4.0, Greater Paris Society, Hilti, Innovaré Systems, Katerra, MK Timelapse, Snøhetta/Kjetil Andersen/ Bjørnar Øvrebø, Stora Enso, Scaled Robotics, Virgin Hyperloop, Volvo Construction Equipment and Volvo Trucks.
We welcome you sharing our content to inspire others, but please be nice and play by our rules.
Comments
---