Tech
Why Finland is Building a Wood City
Youtube Views

766,545

VIDEO VIEWS
Video powered by Solibri. Presented and narrated by Fred Mills.
THOUSANDS of years after it was first used for building, timber has evolved into one of the world's most versatile construction materials.
From soaring towers to Olympic venues, the boundaries for what's now possible with wooden structures are being constantly redrawn, and the trend shows no sign of slowing.
But one team in Finland has taken things to a different level.
Drawn by the material's benefits and backed by cutting-edge technology from Solibri, they're now building a new district of Helsinki in timber and quite literally taking wooden construction in the country's capital to new heights.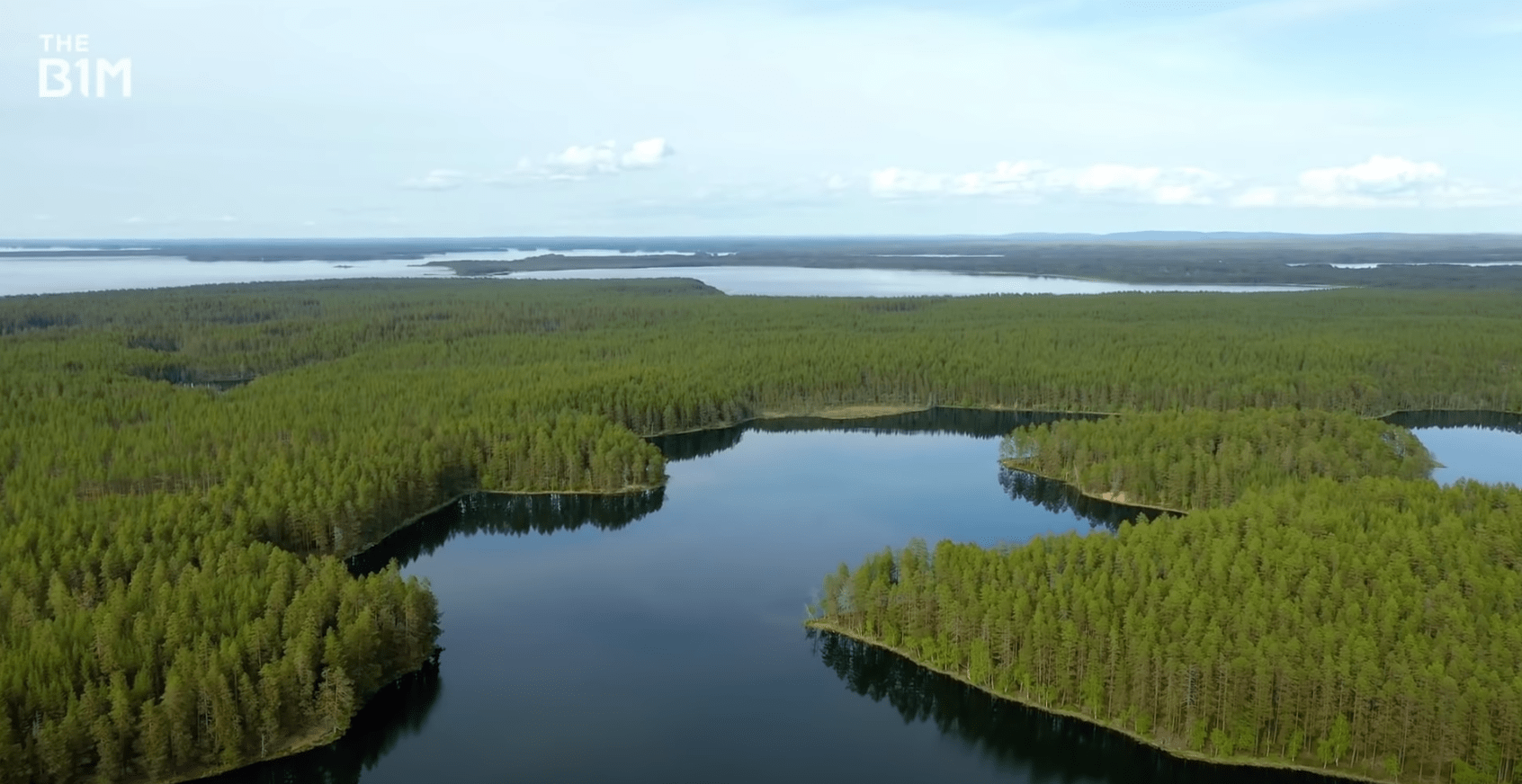 Above: Almost three quarters of the land in Finland is covered by forest.
Finland's long tradition of building with timber dates back to the 16th century. While this was largely limited to housing, a recent relaxing of regulations around multi-storey wooden structures - along with new innovations in wood manufacturing and digital technology - has made building tall with timber an irresistible prospect for developers.
Those changes, combined with high demand for apartments and workplaces in Helsinki, have given rise to Wood City; a new district on one of the city's former container ports that is being formed almost entirely with timber.
As a key part of the redeveloped Jätkäsaari quarter set to house 17,000 residents and create 6,000 jobs, Wood City combines Finnish wood construction with sustainable design.
Its first structures - twin affordable apartments for the Helsinki Housing Production Department, ATT - are already built and inhabited.
Next to complete is a new office block that will be occupied by the gaming company Supercell, followed by a hotel.
Each of the main buildings rises to eight storeys, with frames and facades made from solid wood, all surrounding a vibrant, green communal courtyard.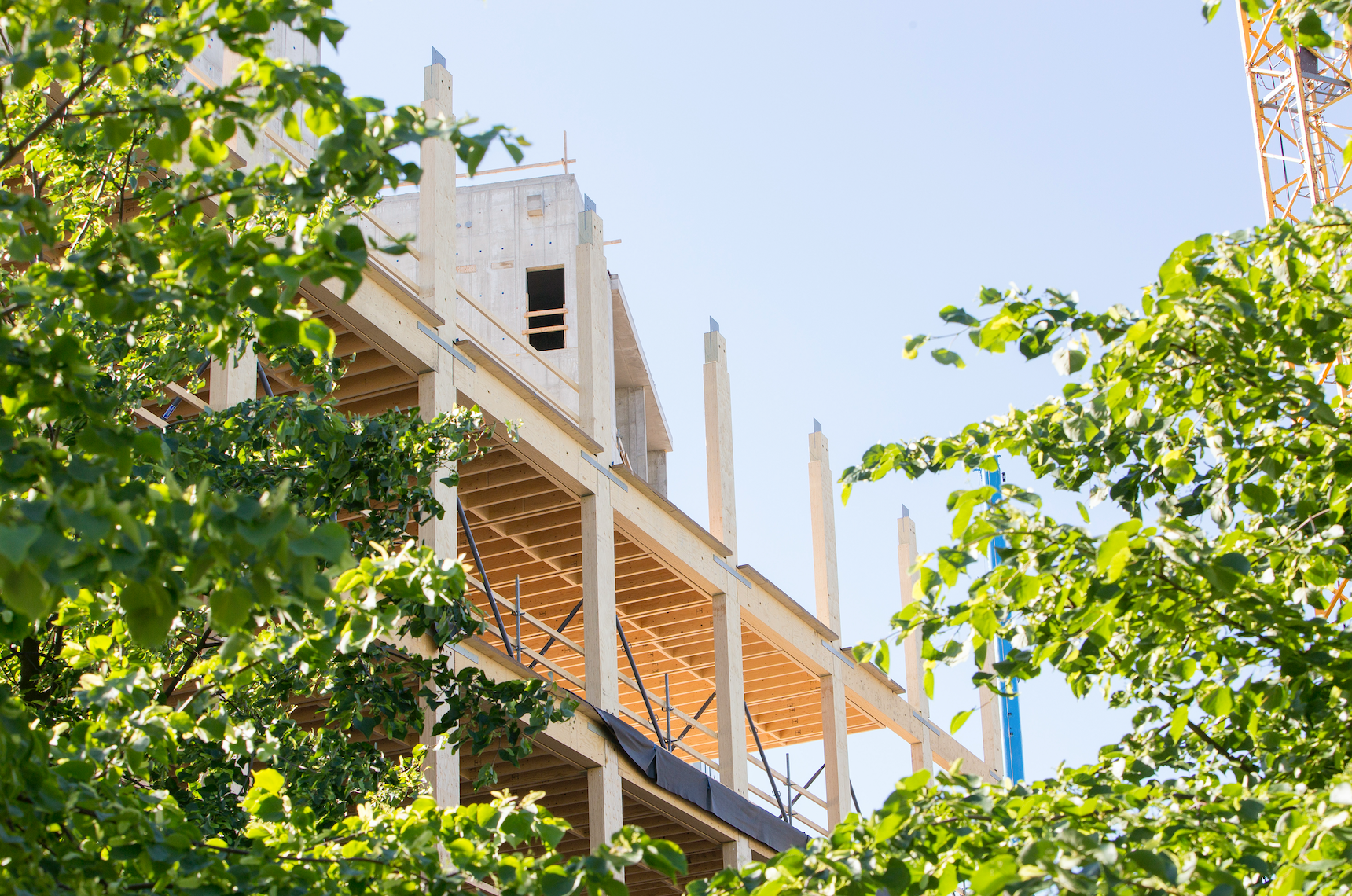 Above: Concrete is only used for the two cores of the office building, and up to the first floors of the apartment blocks. Image courtesy of Stora Enso.
Developed by Finnish construction company SRV in cooperation with Stora Enso - the largest supplier of wooden construction material in Europe - the new offices at Wood City are being built using so-called "massive wood products" - mainly laminated veneer lumber, or LVL.
According to Stora Enso, LVL is the strongest wood-based material relative to its weight, and is engineered to be relatively stronger than steel and lighter than concrete, while remaining workable and durable.
At Wood City, LVL forms the load-bearing structural systems.
In the apartment blocks, accoya wood was chosen for the facades, while spruce panelling can be found on the balcony interiors.
Helsinki's history with timber hasn't been an entirely happy one, and major fires destroyed large areas of the city around once a century in the 400 years up to 1900.
But history is unlikely to repeat itself. Fire-retardant treatments are used throughout Wood City, and LVL offers higher fire resistance than traditional beams due to the structure of the material.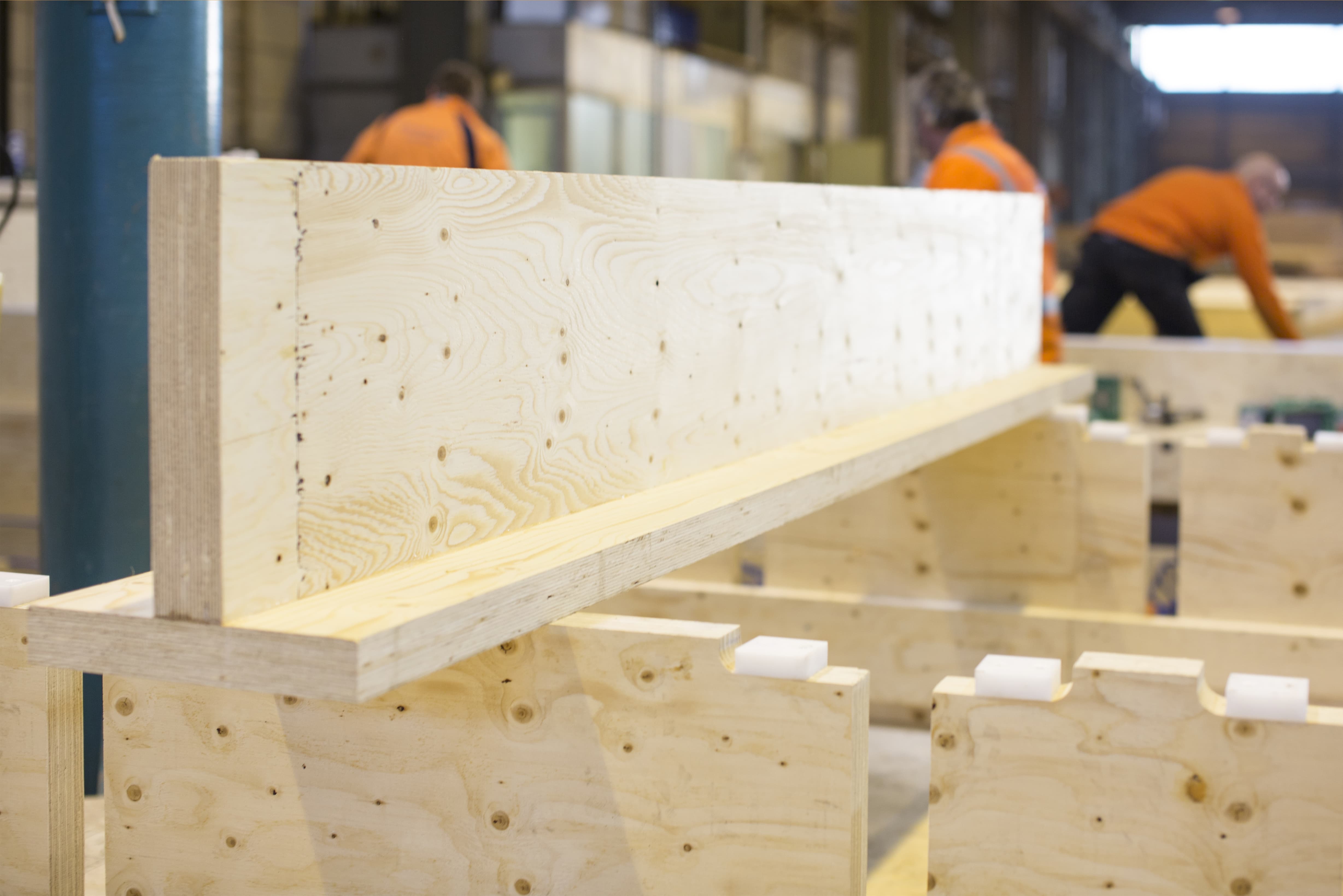 Above: LVL is less porous than other wood types, with the veneer arranged in multiple layers. Image courtesy of Stora Enso.
Wood also has a lower carbon footprint than concrete or steel and can be used to build quickly, without the need for weather protection.
Its visual and acoustic attributes are ideal for living and working environments and exposed wood surfaces will feature heavily in the Supercell offices.
Faced with designing a major new district - with all of its timber elements prefabricated under factory conditions away from the site before being transported to Wood City for installation - Anttinen Oiva Architects embraced digital technologies.
Accuracy was key and the project team worked in an information modelling environment, effectively building the city virtually, before construction.
The undulating cross-laminated timber ceiling in the lobby of the office building was especially complex and had to be coded using detailed algorithms to create diagrams, that were then fed to the cutting machines offsite.
Timber arriving at site cut to the wrong size or shape could seriously slow down construction, costing time and money to sort out.
To avoid this, the team de-risked the project by checking their virtual models in Solibri. The Helsinki-based software firm's platform allowed the team to combine and co-ordinate their virtual designs.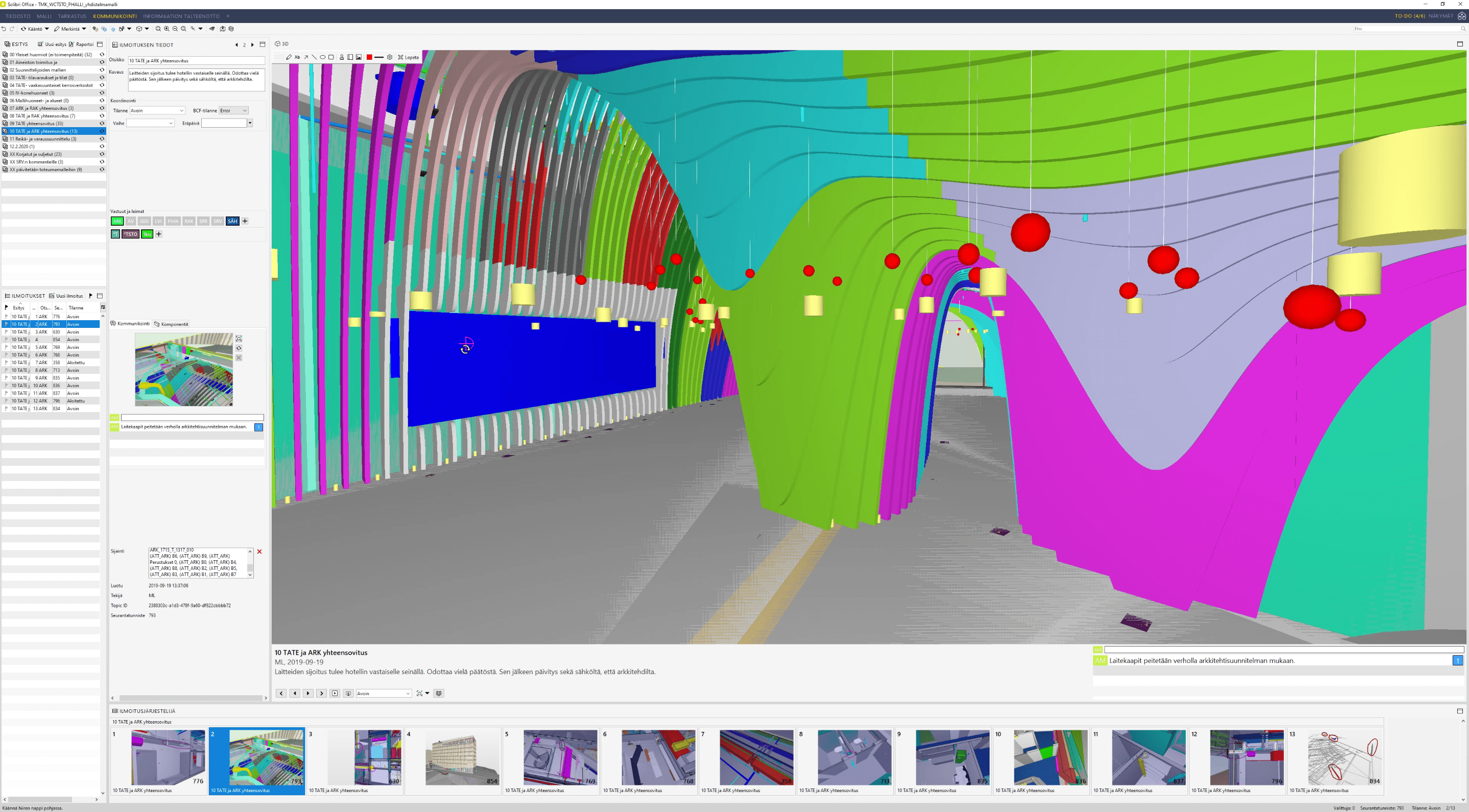 Above: With Solibri, Wood City's designers were able to close out any errors before timber cutting began. Image courtesy of Anttinen Oiva Architects.
Solibri Office gave designers the ability to overlay and compare their models, discussing issues and maintaining the flow of construction information to the factory, while Solibri Anywhere meant that any party working on the project could access the data they needed, wherever they were.
Used in almost every meeting between the designers, the software is a critical element of their workflow.
With construction advancing, Wood City is already a striking feature in a city known for its diverse architecture.
Now joining other new wooden landmarks across the country - such as Helsinki's Central Library and the Lighthouse Joensuu - this impressive project shows that timber building is back in Finland, and that this time it's here to stay.
The Wood City project team uses Solibri Office and Solibri Anywhere. See how this software is de-risking similar construction projects worldwide here.
Our thanks to Solibri, Stora Enso, SRV and Anttinen Oiva Architects.
Presented and narrated by Fred Mills. Footage and images courtesy of Anttinen Oiva Architects, SRV, Stora Enso, Accsys, Arcadia Architects, Helsinki From Above, Japan Sport Council, Mikko Auerniitty, Moelven and Timo Newton-Syms/CC BY-SA 2.0.

We welcome you sharing our content to inspire others, but please be nice and play by our rules.
Comments
---