SPORTS + ENTERTAINMENT
Everton Unveils New Stadium in Liverpool Docks
Youtube Views

VIDEO VIEWS
EVERTON Football Club has unveiled renders of a new stadium to be built in former industrial docks in its home town of Liverpool, more than two decades after a new venue was first mooted.
The club has been based in its current home in Goodison Park - a 40,000 seat stadium in the north-eastern part of the city - for 130 years.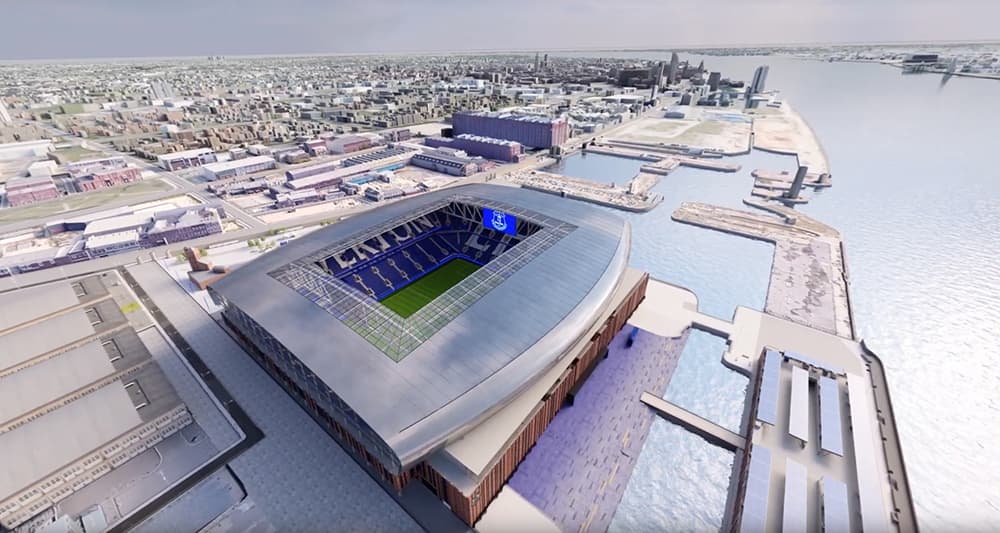 Above: Everton's new stadium is to be built in the Bramley-Moore Docks (image courtesy of Everton FC).
Now, the club plans to move to the Bramley-Moore Dock and build a 52,000 seat venue on the city's waterfront which is currently scheduled to complete in time for the 2023/24 season.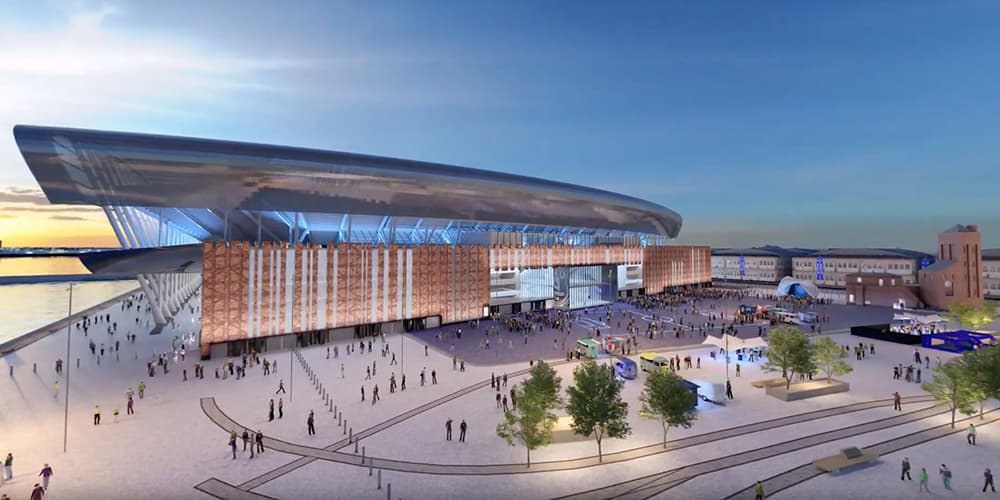 Above: The new venue will feature a large plaza that can be used for events before matches (image courtesy of Everton FC).
Everton will be submitting the £500 million project, which combines brick and steel, referencing the docks' maritime heritage, for planning later this year.
Above: The new stadium will be able to accommodate 12,000 extra spectators compared to the club's current venue (image courtesy of Everton FC).
Furthermore, the design of the stadium will allow for further expansion to 62,000 spectators in the future.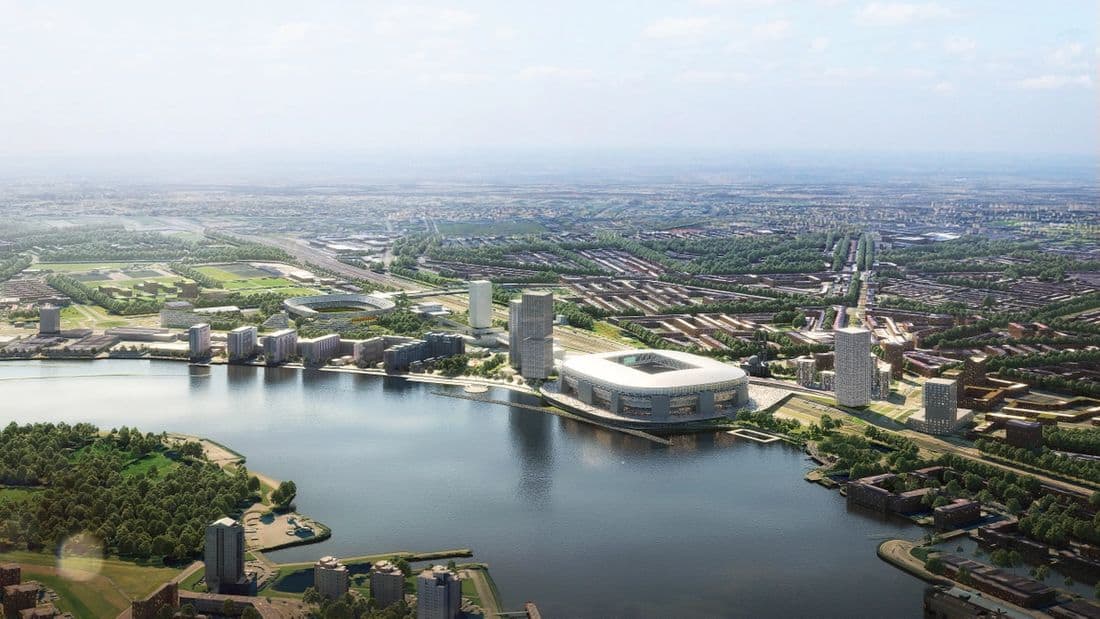 Above: Feyenoord is another European club building a large stadium on a riverside (image courtesy of OMA).
The stadium is being designed by Pattern and Dan Meis.
This is not the first new European football stadium to be proposed on a riverfront - Dutch team Feyenoord is currently working with practice OMA on a 63,000 seat stadium on the River Maas in the port city of Rotterdam.
Comments
---