DOCUMENTARIES
Building a Particle Accelerator
Youtube Views

6,766

VIDEO VIEWS
CONSTRUCTION has begun on a particle accelerator in Darmstadt, Germany.
Called "Facility for Antiproton and Ion Research" - or FAIR for short - the new state of the art particle-physics lab is being built next to the existing GSI Helmholtz Centre for Heavy Ion Research.
Established in 2010, the facility will be operational by 2025 and will include a 1,100 metre ring accelerator (in which particles are accelerated close to the speed of light prior to experiments), antiproton production facilities, chambers for experiments and particle storage facilities.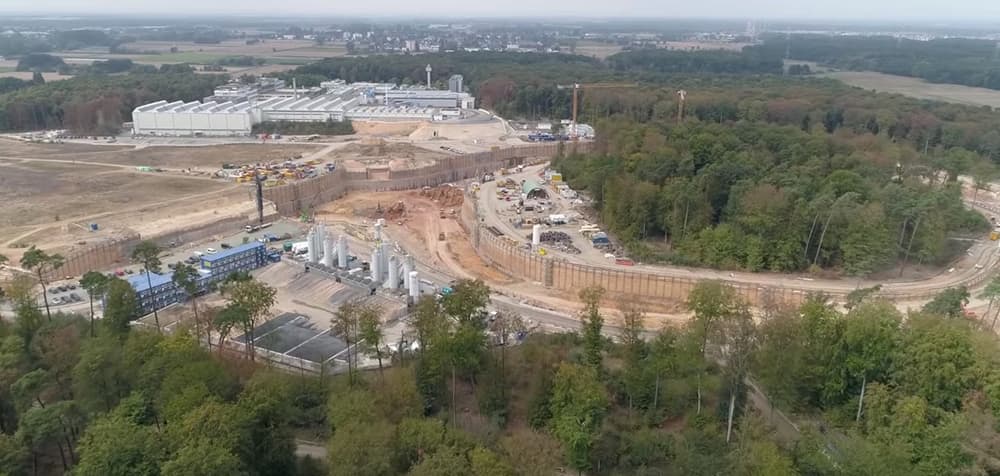 Above: The new FAIR research complex is being built next to an existing research facility in Germany (image courtesy of GSI).
Large parts of these systems are to be located underground, requiring the excavation of two million cubic metres of soil - the same amount that would be removed during the construction of 5,000 family homes.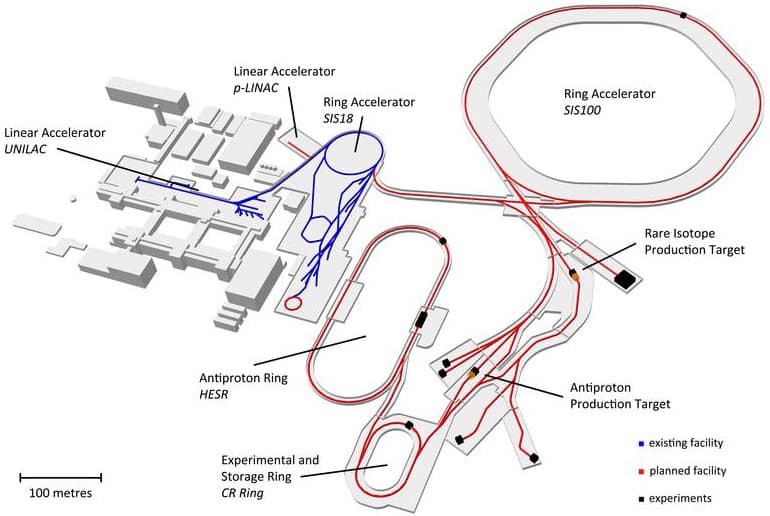 Above: FAIR will connect to GSI's facilities and vastly increase the complex's research potential (image courtesy of GSI).
Existing accelerators at the GSI will be incorporated into the new system and will serve as feeder accelerators for FAIR's enlarged system.
23 additional buildings will be built on the site to accommodate FAIR's laboratories and other facilities.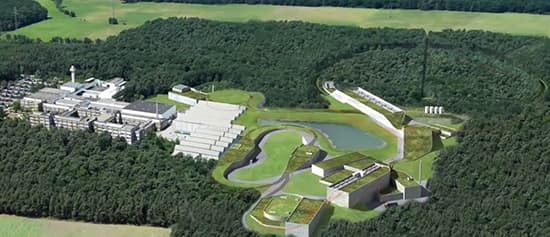 Above: A render showing the finished facility (image courtesy of GSI).
The building will extend 20 metres underground, while reaching a maximum height of 25 metres above the surface.
600,000 cubic metres of reinforced concrete - containing some 65,000 tonnes of steel rebar - will be used during construction.
Above: The tunnel for the accelerator ring is being built in segments in order to minimise groundwater disruption and safeguard the build's precision (image courtesy of GSI).
With an estimated cost of USD $2BN, nine partner countries are supporting the project: Germany, France, India, Russia, Poland, Sweden, Slovenia, Finland and Romania, with the United Kingdom as an associate member of FAIR.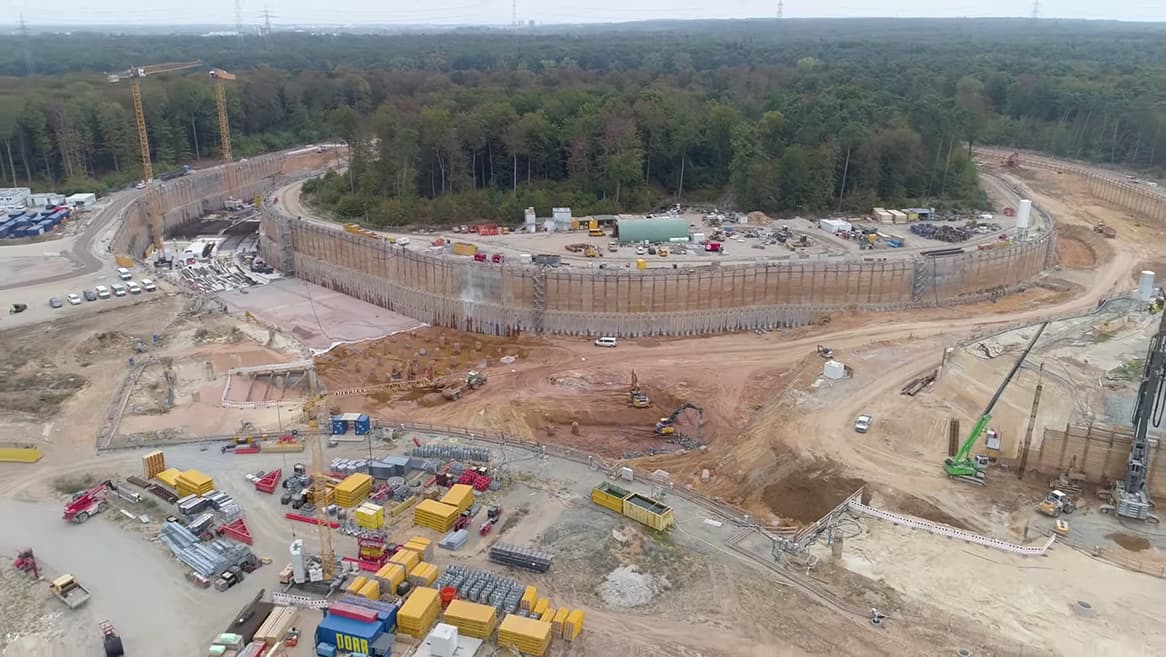 Above: The facility is expected to be fully operational in 2025 (image courtesy of GSI).
Preliminary construction started in 2011 and the first foundation piles were driven into the ground in 2013.
Excavation works are now being carried out in sections to minimise impact on the site's groundwater.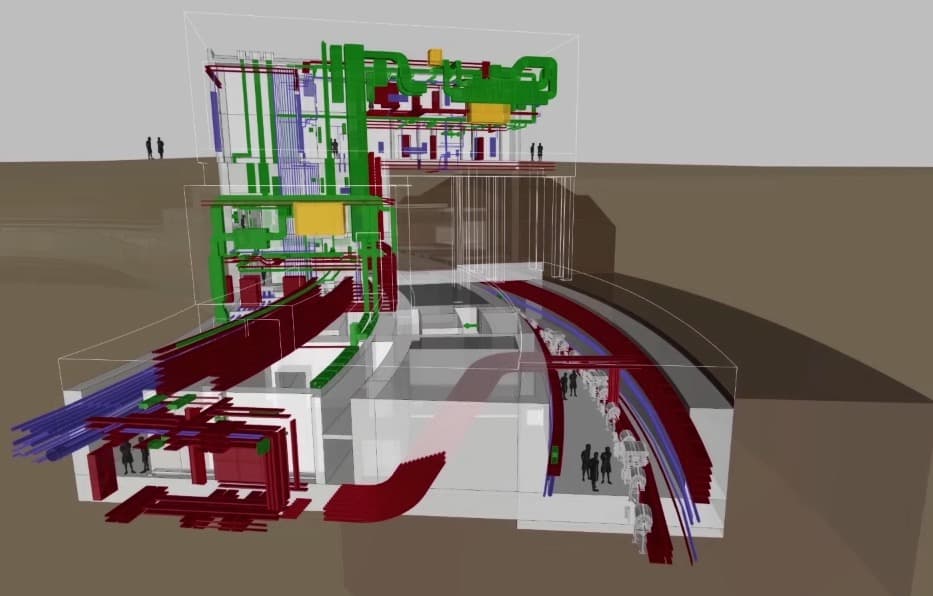 Above: The particle accelerators are require significant ventilation and cooling capacities (image courtesy of GSI).
Although it will be years before the first experiments take place, over 3,000 scientists are already working to prepare detailed designs of the accelerators and experimental chambers.
Above: An animation showing the phased building of FAIR (courtesy of FAIR/GSI/ion42).
Comments
---