EUROPE
Swarovski Completes Crystal Rapid-Prototyping Facility
Youtube Views

3,397

VIDEO VIEWS
AUSTRIAN glass producer Swarovski has recently opened a rapid-prototyping facility adjacent to its factory in the Alps.
Called Swarovski Manufaktur, the new building was designed by Norwegian architecture practice Snøhetta and attempts to bring together all aspects of prototyping behind the famous glass crystals.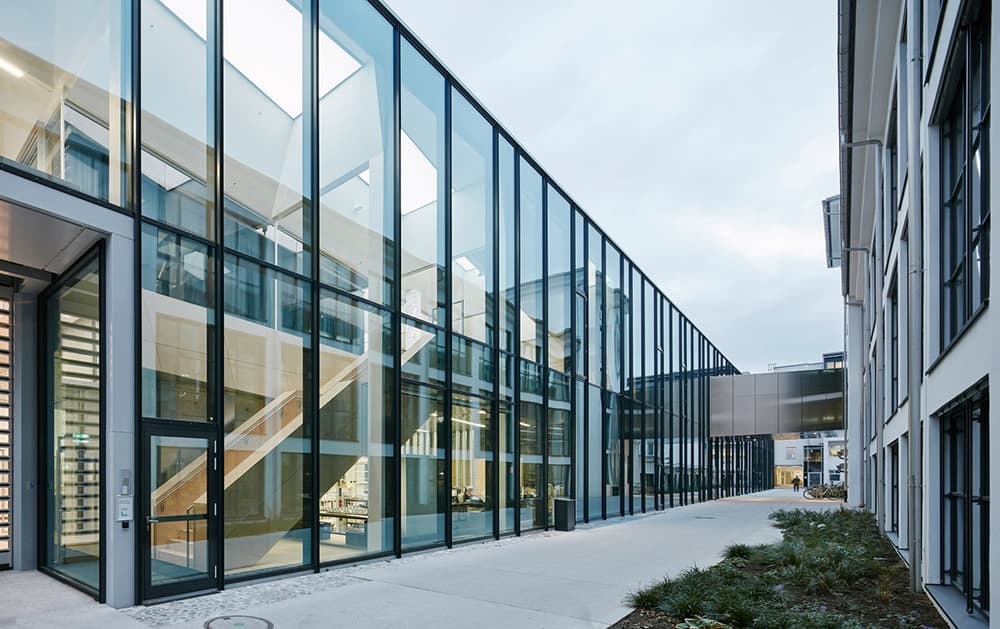 About: The new facility helps designers and craftspeople to create prototypes for the famous crystal manufacturer (image courtesy of David Schreyer).
The ground floor consists of an open-plan workshop - that is set up like a small factory floor, with the latest machinery allowing workers to work with the same precision as in the factory - and a small cafeteria.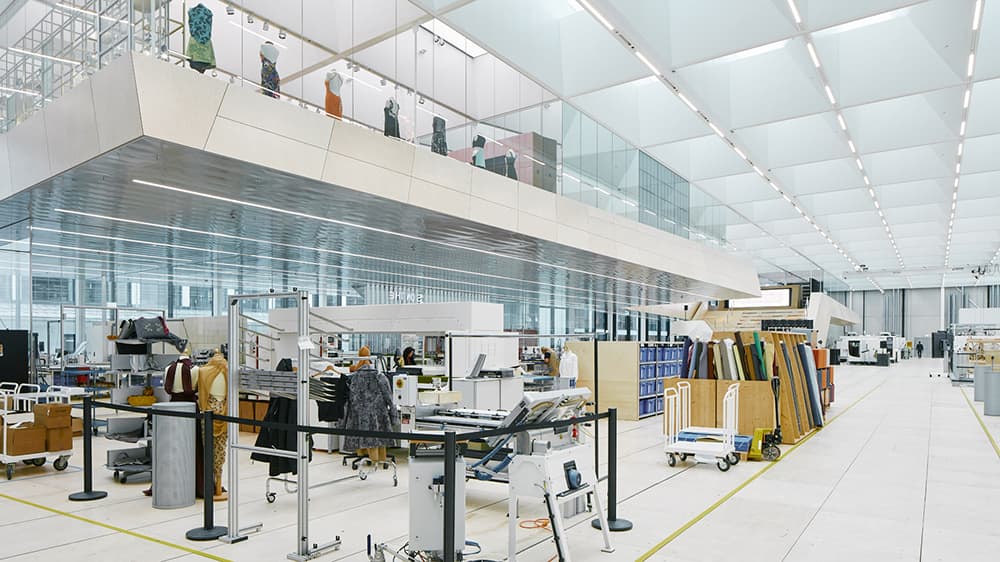 About: Meeting and presentation rooms are located on the mezzanine (image courtesy of David Schreyer).
Service ducts for the machinery are under the floor, allowing for flexibility in the future.
The mezzanine level includes meeting rooms where designers and clients can discuss progress on the latest products.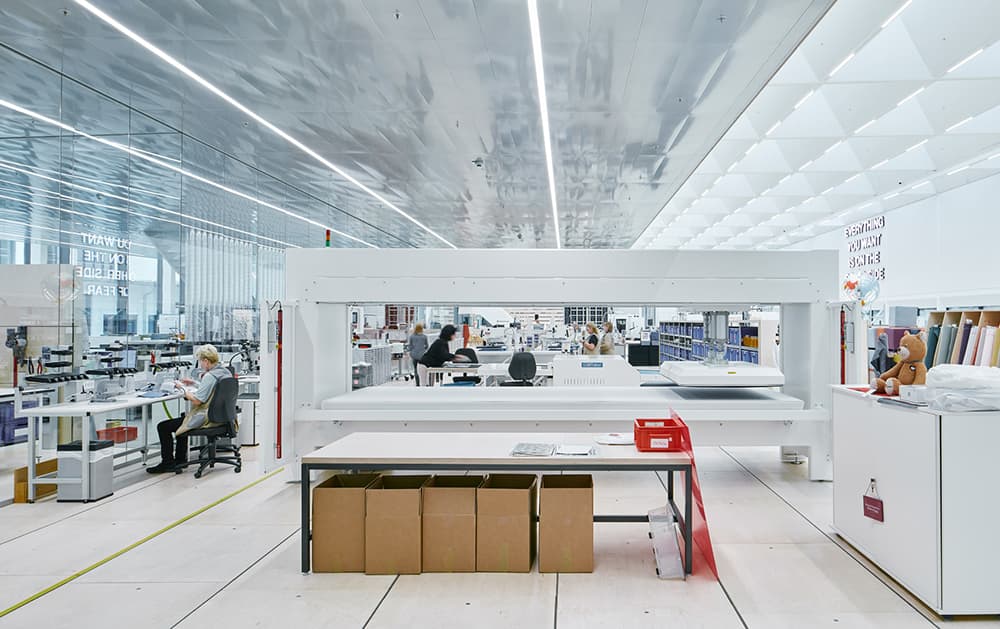 Above: Building services have been incorporated underneath the floor to allow for reconfiguration in the future (image courtesy of David Schreyer).
Daylight was an important guiding principle as it is crucial when designing and inspecting samples from cut crystal.
The ceiling contains 135 skylights arranged in a grid pattern, but the glass is coated to prevent excessive glare and overheating.
The new facility has already helped workers halve the time they would spend on prototyping new products.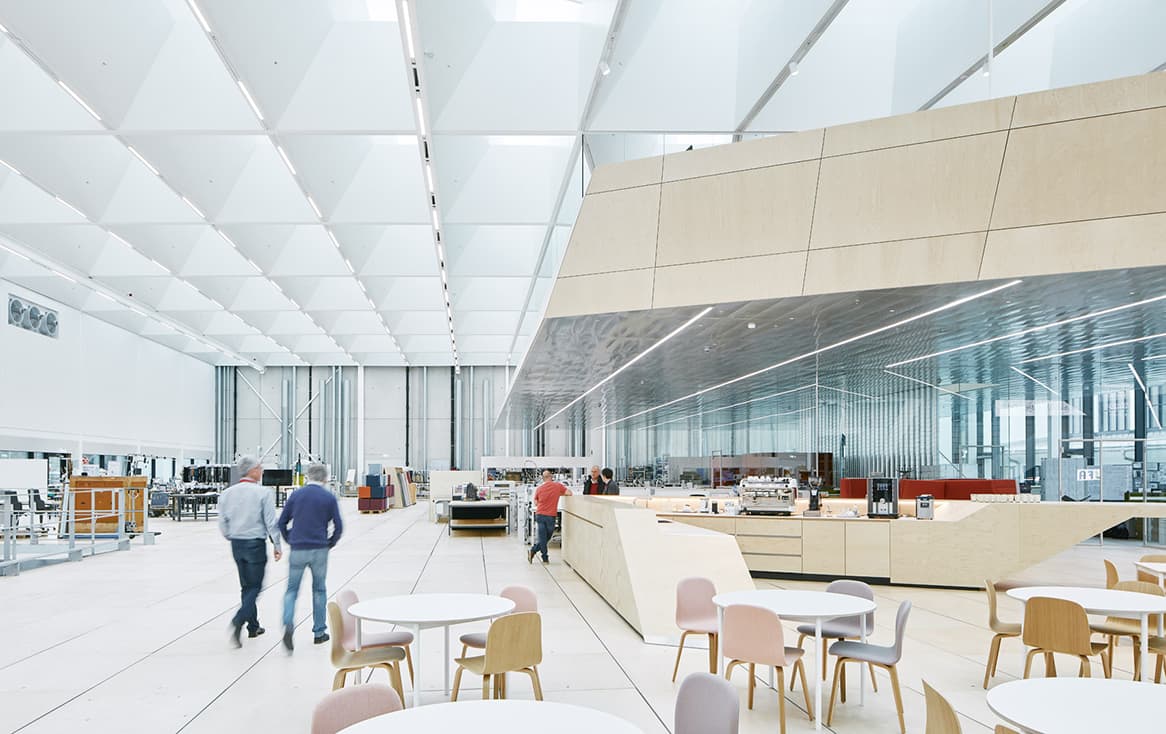 About: The building's ceiling also acts as an acoustic absorber (image courtesy of David Schreyer).
The ceiling also includes perforated acoustic panels, which absorb noise from the workshop, allowing workers to talk to each other during production.
Additionally, in a bid to create a more sustainable workspace, the new building meets the LEED Gold Standard.
Comments
---