TECH
This Folding House Fits Inside a Shipping Container
Youtube Views

VIDEO VIEWS
ENGINEERS at Oxfordshire-based firm Ten Fold have been working on a deployable, multi-purpose unit that can fit inside a shipping container, showing a recent prototype in this video.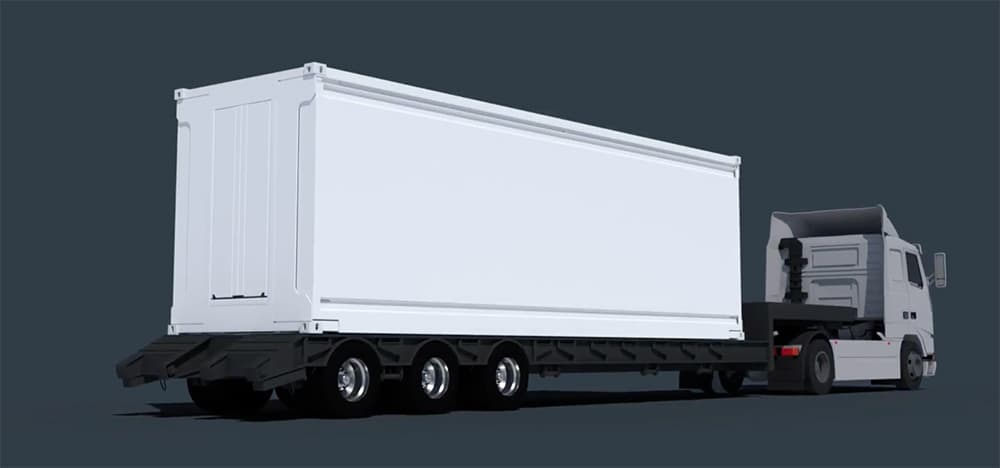 Above: A computer generated image showing one of Ten Fold's units being transported on a lorry (image courtesy of Ten Fold Engineering).
The firm is developing a range of versatile, relocatable and self-deploying structures, ranging between 689 and 1830 square feet (64 and 170 square metres) in size.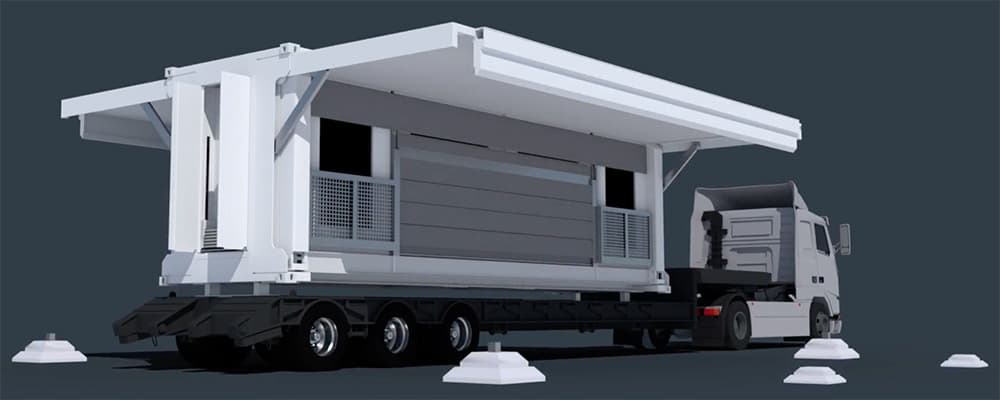 Above and below: The unit doesn't require any special foundations and its deployment is automatic (image courtesy of Ten Fold Engineering).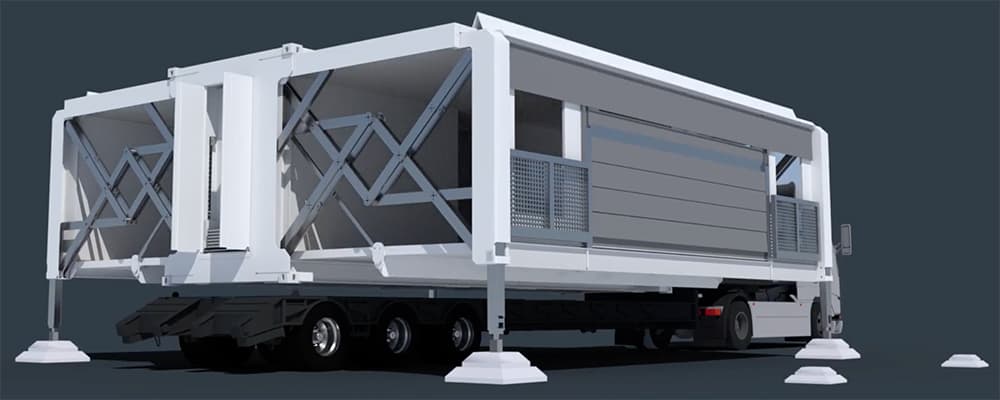 Ten Fold's products do not need any special foundations, apart from firm ground, and can have various uses; ranging from offices, housing, pop-up retail and commercial facilities, but also double as small clinics and emergency shelters.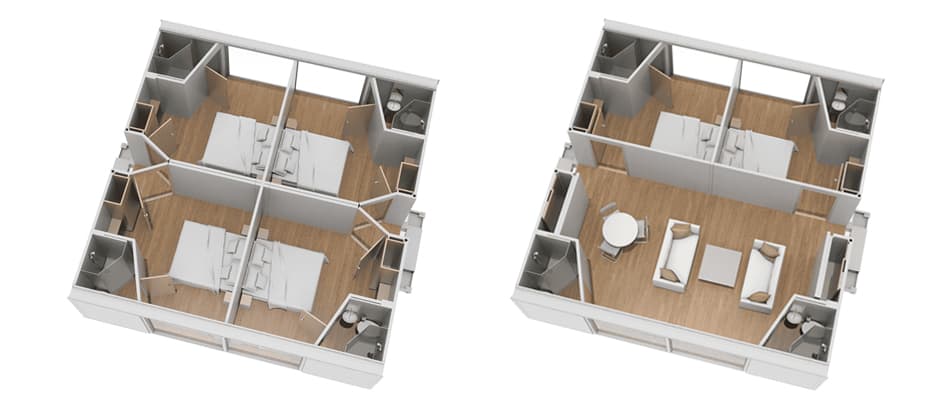 Above: Ten fold units can be fitted out with different configurations, and could even be stacked, below, (images courtesy of Ten Fold Engineering).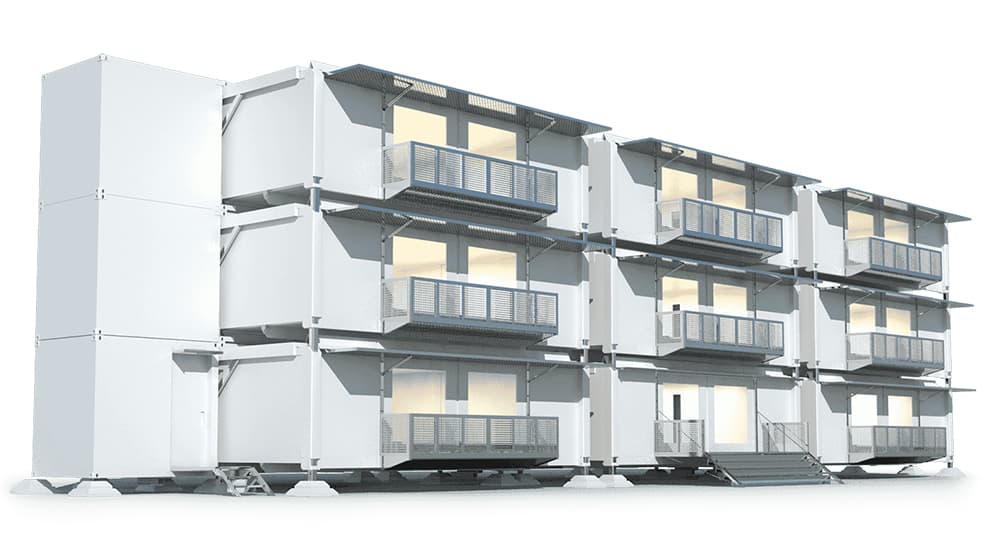 In theory, the units can be stacked into larger configurations.
Additionally, Ten-Fold's products are equipped with rigid insulation panels, ensuring user comfort and energy efficiency. It is also possible to introduce storage spaces and folding partition walls, in order to tailor the space to its future function.
According to the company, once its basic TF-64 unit enters mass production, it could cost as little as £90,000, unfolding to its full size in just 8 minutes.

Above: The unit self-deploys in about 8 minutes (image courtesy of Ten Fold Engineering).
Shipping containers are often deployed by architects and engineers as a shorthand for flexibility, transiency and fast deployment.
While this may not actually be the case in practice, it is undeniable that the humble shipping container is one of the most ubiquitous units of modern logistics, making its dimensions ideal for use in prefabricated and easily deployable buildings.
Comments
---