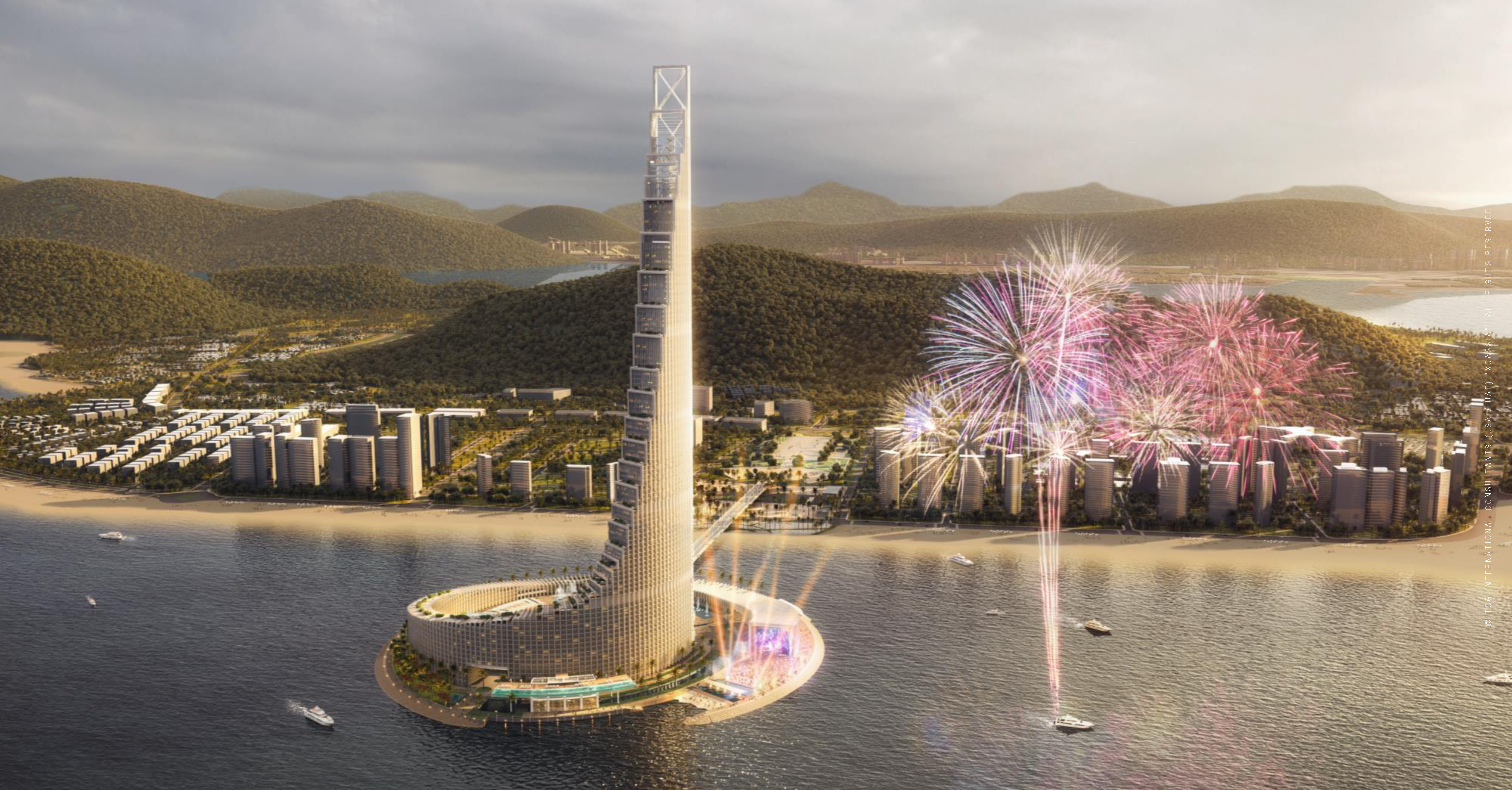 CITIES
Zanzibar wants to build this conceptual Domino Tower
ZANZIBAR could be home to one of Africa's tallest buildings in the next few years.
The Tanzanian island this week announced plans to build Domino Tower, a conceptual skyscraper from architect Jean-Paul Cassia for the studio xCassia.
The $1.3BN project is being developed by Tanzania's AICL Group and Edinburgh-based investment company Crowland Management.
The 370,000 square metre building would contain 560 residential apartments and two luxury hotels all within 360 "dominos" that would encircle a marina.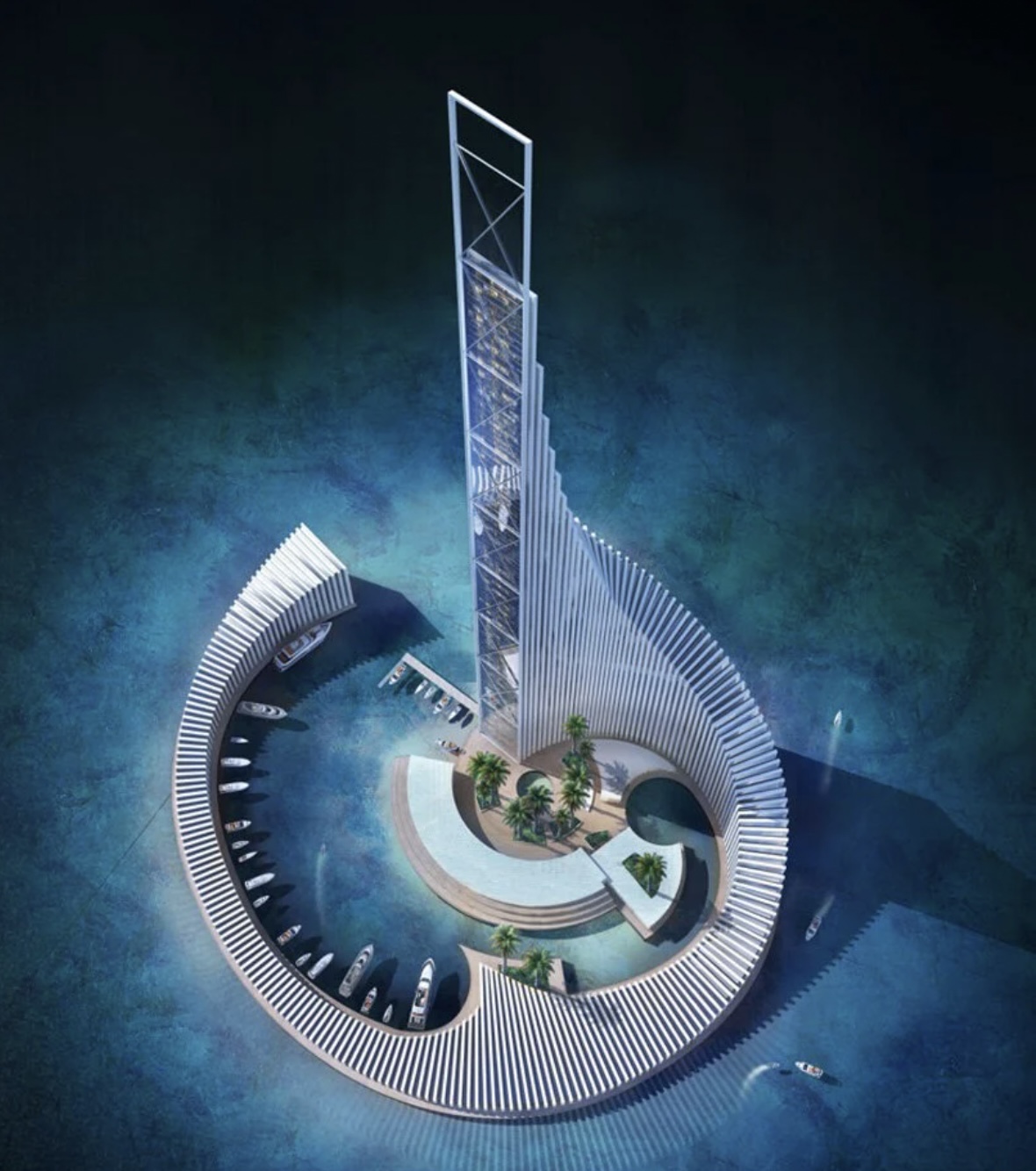 Above: The tower would consist of 360 cascading dominos. Image courtesy of xCassia.
The tower was originally due to be built in Ha Long Bay in Vietnam, but ended up not proceeding.
Youssef Amour, the executive chairman of AICL group, said it planned to create "one of Africa's first truly iconic global destinations for tourism, entertainment, culture and conferencing."
The tower's unique design came to Cassia in 2009 after playing a game of dominos with his children.
"I dreamed of building this project for over a decade," the architect said in a press release.
"Between its innate mathematical order and geometries found in nature, its pure lines and proportions that evoke growth, progress and freedom, it had all the bearings of an icon anyone could remember and draw on a paper napkin.
"All it lacked was the right visionary investor and site to make it come true."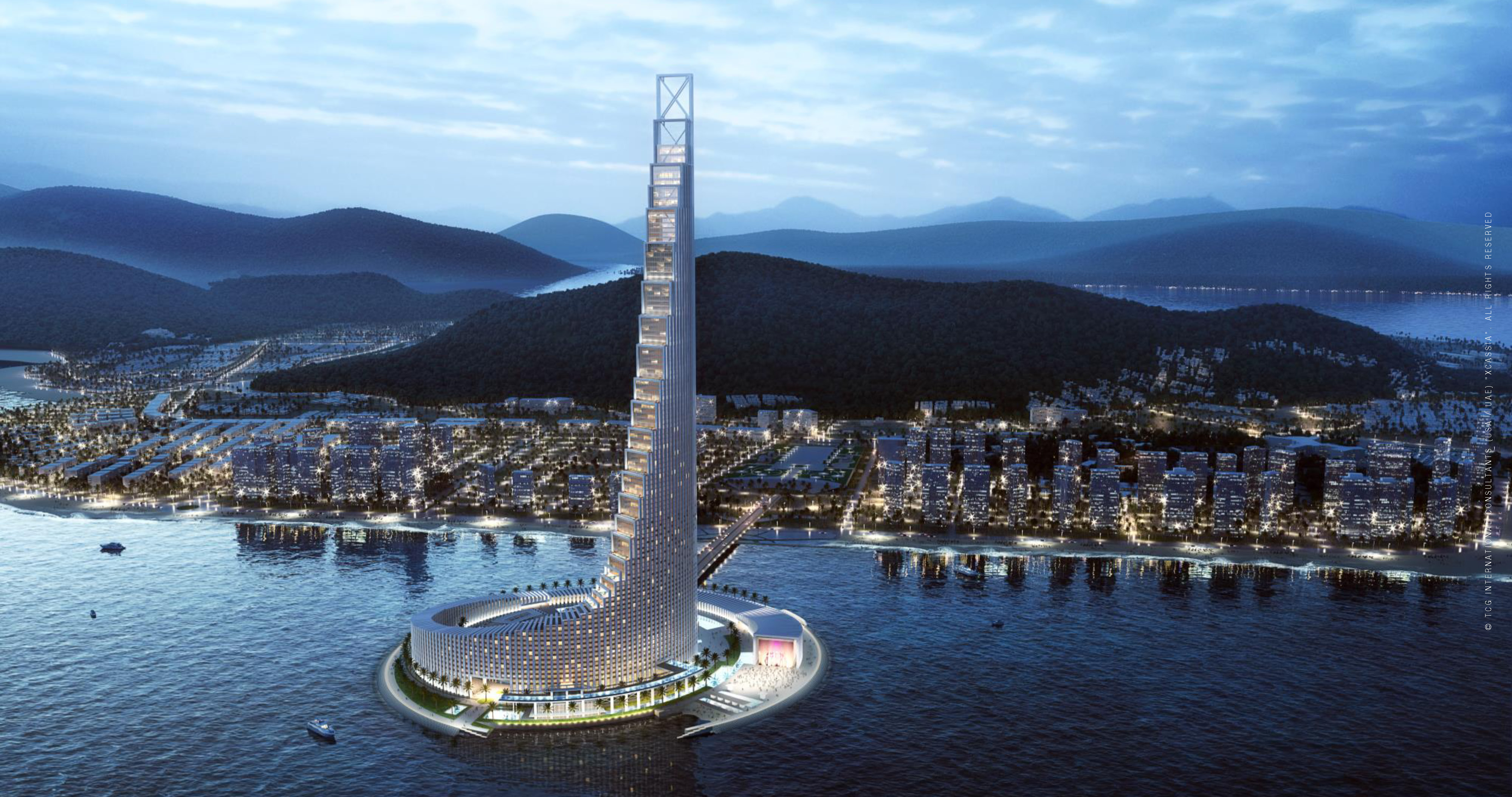 Above: The tower was originally going to be built in Vietnam. Image courtesy of xCassia.
Something of a skyscraper race is heating up on the continent, with two other major projects vying for the title of Africa's tallest building.
In July, it was announced the Ivory Coast would build the supertall "F Tower", rising above Abidjan's central Plateau district in a planned new administrative city.
Meanwhile, Cairo is currently building the 385-metre "Iconic Tower".
Iconic Tower is now more than 70 percent complete with its concrete structure reaching 373-metres.
No start date for construction has been announced for the Zanzibar Domino Commercial Tower.

Comments
---