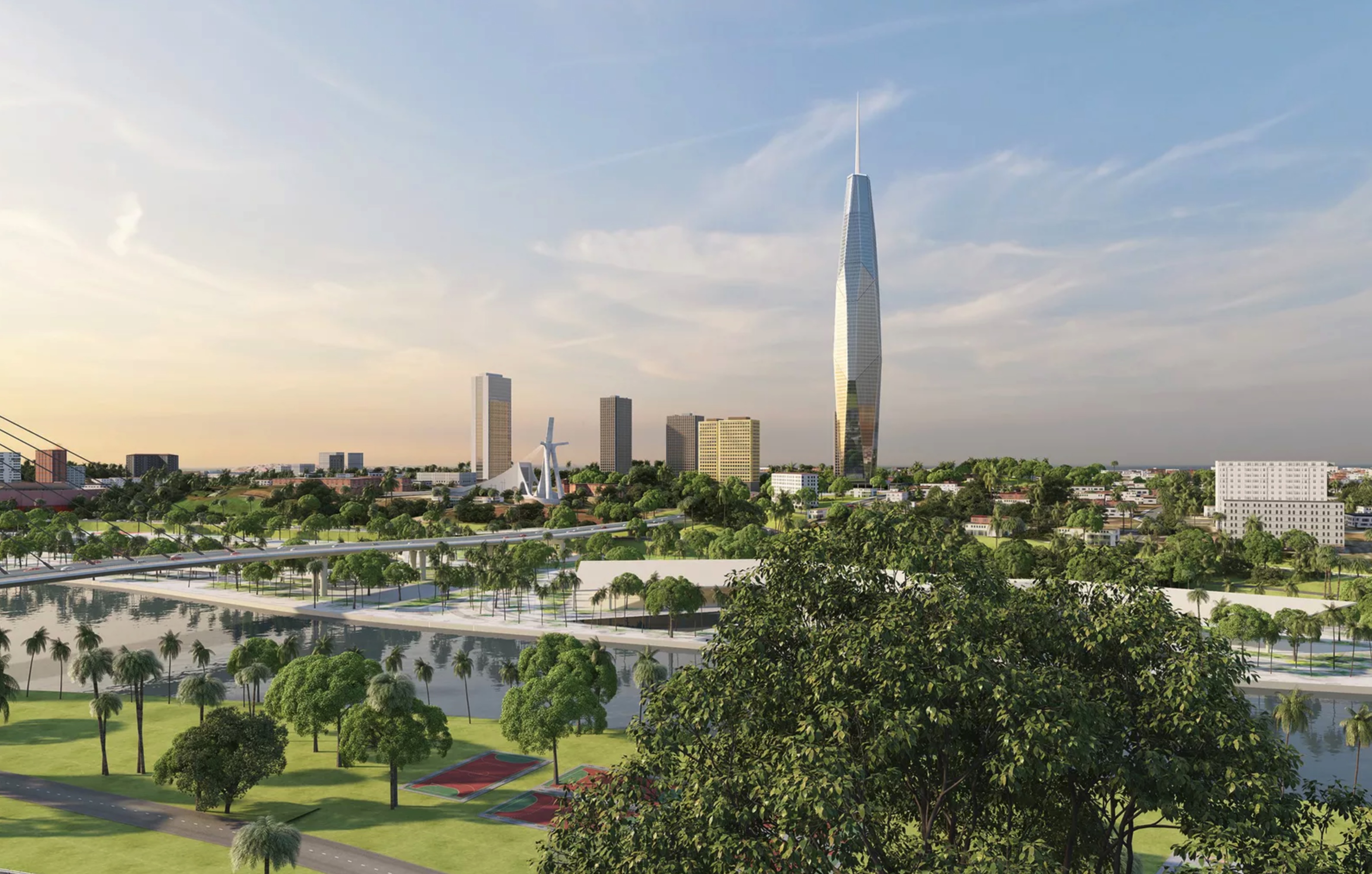 CITIES
Africa's skyscraper race heats up: Ivory Coast supertall makes headway
THE RACE to build Africa's tallest skyscraper is now well underway with the announcement that the team behind the Ivory Coast's "F Tower" has contracted BESIX Group to construct the supertall.
The Belgian construction company will begin structural works on existing foundations later this month on what is claimed to be "Africa's tallest tower".
Cairo is currently building its own supertall to take the superlative title: the 385-metre "Iconic Tower".
Iconic Tower is now more than 70 percent complete with its concrete structure reaching 373-metres.
While the final height for F Tower has not yet been made public, the structure's ample spire could theoretically be adjusted to accommodate for a height increase - reminiscent of the construction of the Chrysler Building in New York, which increased the length of its spire in a last minute attempt to best 40 Wall Street.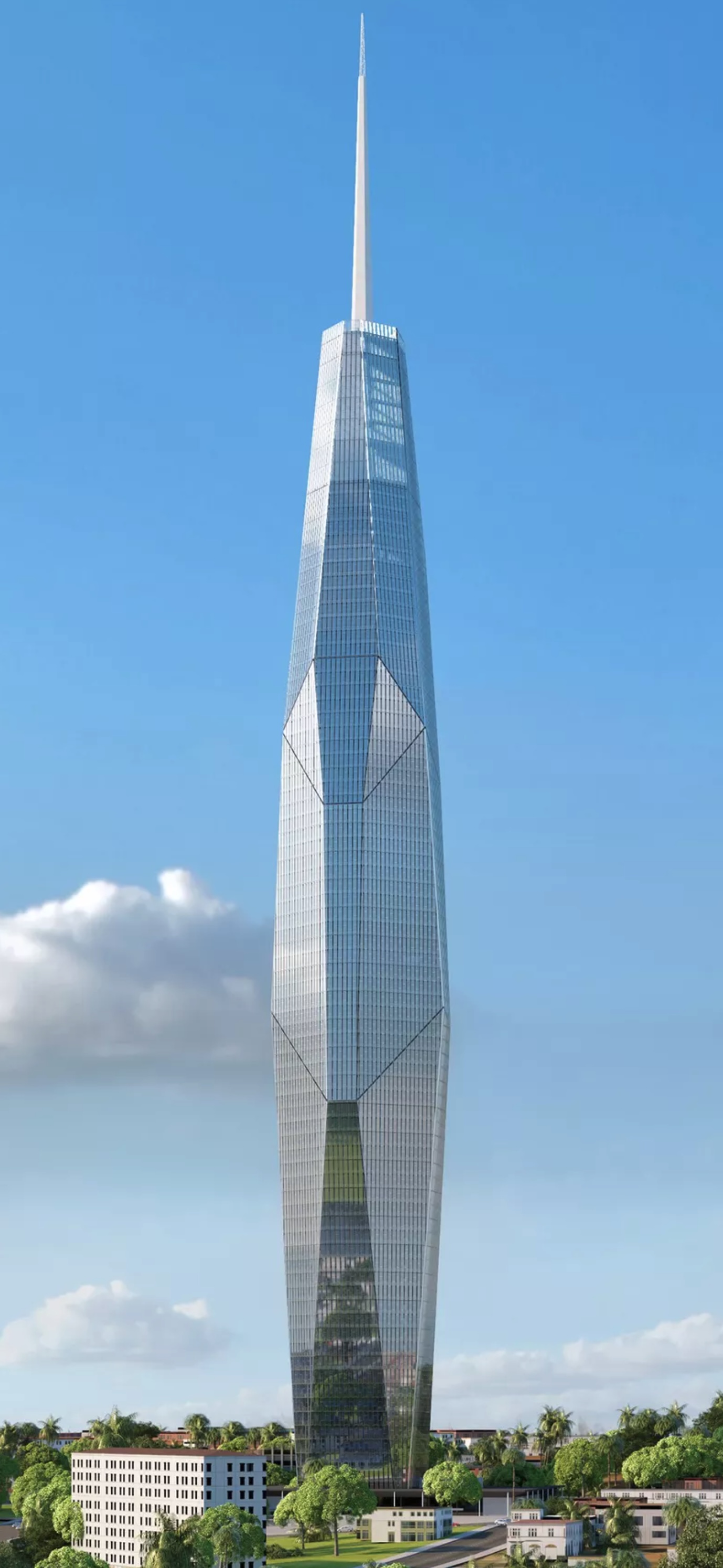 Above: F Tower could become Africa's tallest skyscraper. Image courtesy BESIX Group.
F Tower will rise above Abidjan's central Plateau district in a planned new administrative city.
The tower has been part of a master plan of the district since 1970 and will be the tallest of six major new buildings.
Cairo's Iconic Tower is also part of a new administrative centre. The Egyptian capital made the decision to build a city 45 kilometres east of Cairo to house its government offices in an attempt to more evenly distribute its heavily congested population.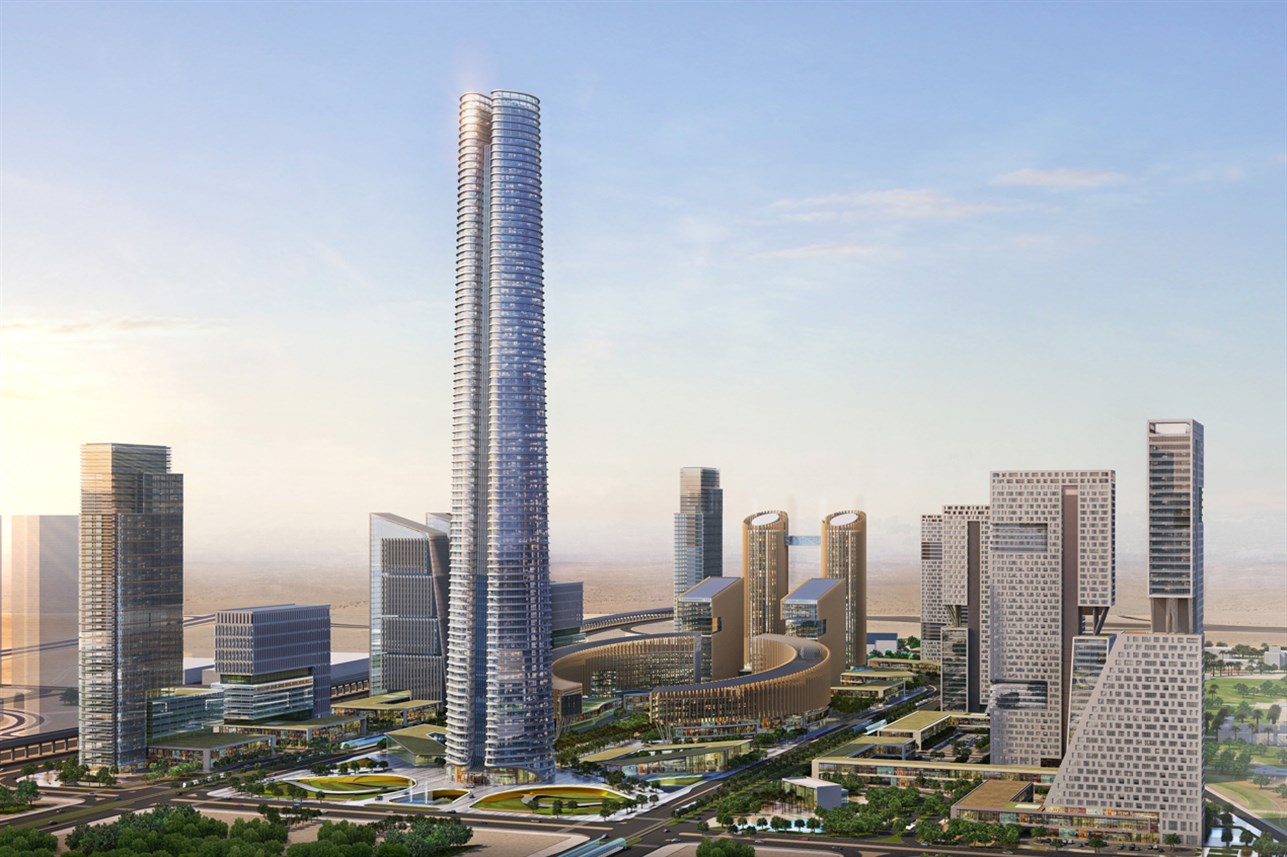 Above: The Iconic Tower will dominate the skyline of Egypt's new capital. Image courtesy of Dar al-Handasah Shair and Partners.
A 2010 study from the World Bank found that Cairo's congestion contributed to economic losses worth more than 4 percent of Egypt's GDP.
Master-planned by Skidmore Owings and Merrill (SOM), the new city is set to extend over 700 square kilometres and have 6.5M inhabitants by 2050.
F Tower is not the first major project BESIX have carried out for the Ivorian government, the construction group is also currently working on the La Mé potable water plant which will produce 30% of Abidjan's drinking water - making it one of the largest of its kind in West Africa.
BESIX has also just been contracted to design and construct the Kangaroo Point Green Bridge in Brisbane, a 460-metre-long cable-stayed pedestrian bridge that is also one of the longest of its kind in the world.

Comments
---